For those who are planning a family holiday in Cape Town this winter, the June/July school holidays offer the perfect excuse to get away for a while. Whether you are visiting from a neighbouring city or province, or planning a trip from abroad, there is no doubt that travelling with kids is exciting, fun and just a teeny bit stressful. When your kids are small, they are easier to please, but also more likely to require a jam-packed itinerary to prevent boredom. When your kids are older, they are more flexible… at least until the dreaded teenage eye rolls start to appear.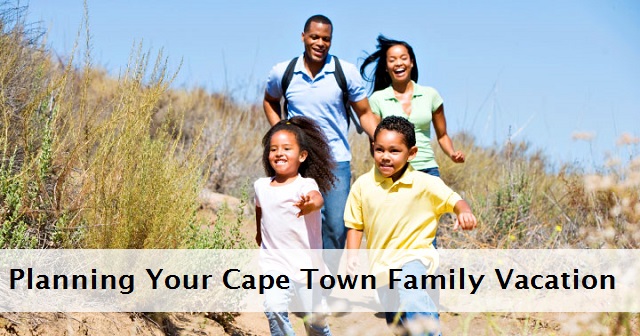 To help you focus on the fun stuff without having to worry about the stresses, we have put together a mini guide packed full of tips and ideas for family vacations to Cape Town.
Top Tips for Travelling to Cape Town With Kids
What makes exploring the world with children rewarding is the chance to learn together as a family, share new experiences, embrace new cultures and discover new things to see and do. While South Africa's Mother City is modern, kid-friendly and equipped with many of the comforts you enjoy back home, it is still rich in diversity… landscapes, people, cultures, sounds, flavours and sights. With plenty to see and do for all ages, it is a great place for families to relax, unwind and explore. And, with plenty of travel awards (not least including a recent #11 ranking for Best Vacation Destination in a recent US News & World Report from June 2016), the city is a favourite for holidaymakers all year-round.
How do you make the most out of your winter family holiday in Cape Town? For starters, consider these useful tips on travelling to Cape Town with children…
1. Do your homework well in advance.
Once you have booked your flights, it's time to start planning. First, you will need to look for kid-friendly accommodation. Many establishments cater to younger guests, but not all do. Always check to see whether the villa or apartment is suitable for children. Find out whether there are cots or play rooms available, whether it is safe, whether there is an age limit and whether it has some sort of outdoor area for active kids.
Once you have found the ideal spot, it's time to start looking for ideas on how you will keep the family entertained during your stay. Make a list of all the places you'd like to take the kids, include plenty of backup ideas in case the weather changes and make a rough list of potential activities. This will save you plenty of time and allow you to focus on having fun once you arrive, rather than stressing over finding things to do.
2. Always ensure that you have a backup plan (or two) in place.
On the topic of weather, it's good to know that winter weather in Cape Town is generally mild, but rainy days are sometimes unavoidable. The weather can very easily start out gloomy and suddenly clear up, leaving the rest of the day warm and sunny. Likewise, it can start out clear, with rain suddenly arriving. Pack for all weather and keep a backup list of places that are perfect for rainy days. This will do wonders in the event that your plans change.
3. Set a realistic budget… and stick to it.
You can travel on a small budget easily, but you can also rack up plenty of Rands in a single day just as easily. Some activities are more affordable than others, just as some restaurants and villas are more affordable than others. This is where that homework comes in handy. If you have a general idea of how much to budget for each day, it will be a lot easier to avoid temptation and stick to the plan. If you really have your heart set on splurging on a pricier (but rewarding) activity, and you can afford it, go for it! If you are on a tighter budget however, you may want to focus on more affordable activities. Better yet, you can check out our list of free activities below to save even further!
4. Slow it down.
As  much as you want to tick off those 'to see' boxes and take in all the sights you possibly can during your trip, slowing down will ensure that you get the most from each place you visit. Smaller children may not be used to the faster pace that you are used to as an adult, and may get tired more quickly if the pace is too fast. Design your trip around a pace that your youngest child can handle. Aim to spend more time truly stopping to smell the proverbial roses at each place you visit rather than rushing through so that you can move on to the next one. This will take some of the stress off you while also keeping the little ones happy.
5. Create learning opportunities wherever you go. 
Every museum, outdoor attraction and activity you enjoy brings a chance to learn something as a family. A fun way to take advantage of these chances to learn is to encourage kids to keep travel journals. Buy cheap snap and shoot cameras for them to use, schedule reflection time each day to write down what has been seen, done and discovered, talk about the things you come across and find ways to introduce life lesson in an interactive way. Whether you are visiting a local township, spotting big game on a local safari tour or trying new food, each day is full of adventure and learning potential!
Things for Kids to Do in Cape Town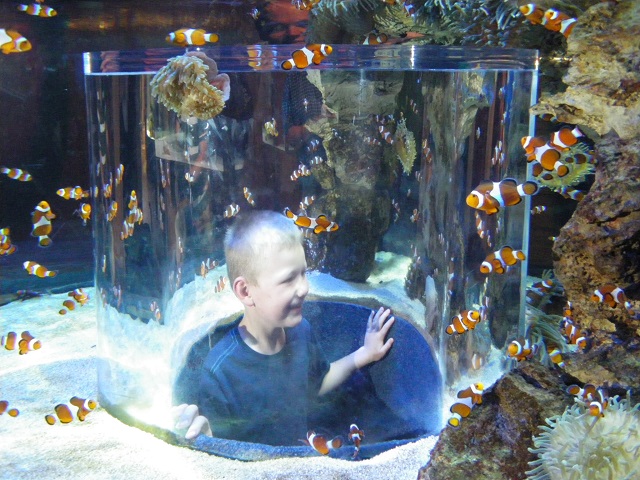 Some useful resources to help you find things for kids to do in and around Cape Town include the following:
Fun Things for Kids to Do in Cape Town
Keeping Kids Busy on School Holidays
Things for Teens to Do in Cape Town (That Don't Suck)
Kid-Friendly Restaurants in Cape Town
Free Things to Do in Cape Town This Weekend
City Sightseeing in Cape Town – Top Sights to Spot
Everything You Need to Know About Bicycling in Cape Town
Indoor Attractions That Are Great for Rainy Days
10 Inspiring Winter Weekend Ideas
All Aboard the City Sightseeing Bus
5 Reasons to Try a Safari in Cape Town
_______________________________________________
For more inspiration on activities in the Mother City and surrounds, be sure to check out our comprehensive Why Cape Town section that covers everything from entertainment to activities, shopping, sights and so much more. Our tours are also worth a look – some have age limits but if you are travelling with older kids, these tours are a great way to learn and grow as a family.
Got any useful advice on winter family holidays in Cape Town? We'd love to hear your tips – share them over here!