As the first snow starts to fall and the temperatures continue to drop, staying inspired on any given Cape Town winter weekend can be a challenge even to those who adore the cooler months of the year. It is not that there isn't such a huge range of things to see and do, 'cos there most certainly is a truckload of inspiring ideas out there (trust me on this one). Perhaps it is more a case of the cooler weather making it a bit easier to not think out of the box. Or, get out of that warm bed.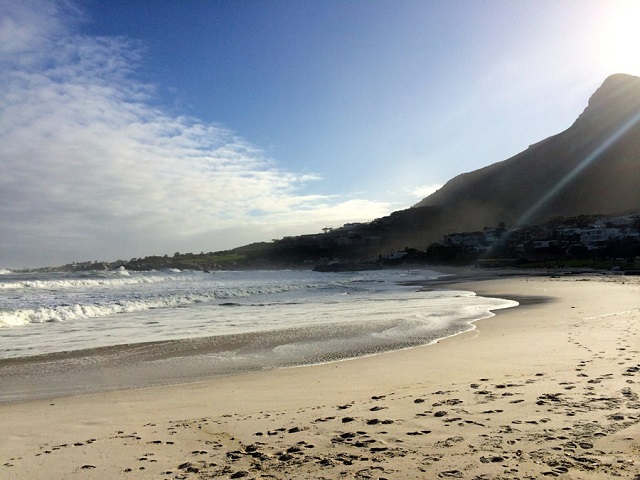 Winter brings with it a different side to South Africa's Mother City. The Cape countryside starts to turn green and fresh, migrating flocks of birds begin to arrive and depart, and the rains start to revive the land after the hot summer has passed. By August, as spring gets closer, we will get our annual return of the amazing Southern right whales, who come to the bays to calve and breed every year. Then, we will be able to watch in wonder as the wildflowers begin to bloom. Before we know it, summer will be here again and the seasonal cycle will start all over again.
Being in the Cape, where each season can be seen, smelled and fully experienced, allows us to enjoy each of the many amazing moments to be found within each season. And as far as winter is concerned, what better time to enjoy all that the season has to offer than on an upcoming weekend in Cape Town?
Cape Town Winter Weekend Ideas to Suit Every Mood, Taste & Budget
Visiting the city on a mid-year holiday or business trip? In town for one weekend only? Local and looking for fresh ideas on what to do in Cape Town this weekend? We have you covered, whatever your weekend requirements may be! Getting straight to business, here are some of our top ideas on how to spend a winter weekend in the Cape…
1. Head outdoors on a winter hike. What's that you say? It's too cold to hike? Once you get going, you will soon warm up! This is a great (and free!) way to combine a good workout with some amazing views and loads of photographic opportunities too. Check out our tips on hiking in winter time for some outdoorsy inspiration.
2. Bundle up and go ice skating. At Grand West Casino complex in Good Wood, you can get into the spirit of the season with an ice skating session. The ice rink here caters to skaters of all ages, with a junior rink for kids as well as a full size adult rink for the bigger kids (and grown up kids). Prices vary according to the season – call +27 (0)21 535 2260 for more information.
3. Explore the Cape Winelands. Experience the best of Cape Town famous Wine Route with a half or full day wine tour that takes you to some of the top estates in this region. A guided tour will allow you to savour fine wines without having to worry about driving. Better still, you can stay warm in a comfortable tour bus as you go from farm to farm.
4. Collect driftwood on a windswept beach. Many people believe that beaches are only for summer. In fact, with some of the best beaches in the world, Cape Town beaches are incredible all year round. Taking a walk on a quiet beach while clouds gather overhead and the waves crash to shore is not only relaxing – it is also rather breath-taking. Take a camera, collect some driftwood and enjoy the views.
5. Book a luxurious villa or apartment for the weekend. A great treat whether you are visiting from abroad, out of town or down the road, few things can compete with a weekend away. Take your pick from our huge selection of accommodation options, choose your weekend, bring the family, your partner or a few friends, stock up the fridge with plenty of comfort food and spend the weekend doing whatever you feel like doing. By the time you leave, you are sure to feel fully revived and ready for Monday!
6. Head to the theatre for an evening of entertainment. The city is home to a number of good theatres. These include Theatre on the Bay in Camps Bay, The Artscape Theatre in the Foreshore, Baxter Theatre in Rondebosch, The Fugard Theatre in District Six and many other smaller theatres that are scattered all over the city. Not sure where to start? Computicket has a full list of upcoming shows and events that are updated on a regular basis.
7. Try a wildlife safari tour. Yes, you read that right… you can indeed experience a safari in Cape Town. In fact, there are some world-class Big 5 wildlife reserves to be found just a few hours outside of the City Centre, where safaris, walking adventures, bird watching and photography can all be enjoyed. Check out our local safari tour to find out more about this not-to-be-missed experience.
8. Enjoy some winter bird watching. For the bird watchers out there, the Cape peninsula is teeming with a huge variety of migratory and endemic bird species. Right now, we have a rare species of Egret that has been spotted in the region, which has brought bird watchers from all over the country and beyond in drives to see if they can capture this species on film. With so many wetlands, forests, nature reserves and other birding habitats to be found in and around the city, winter is the perfect time to enjoy the sight and sounds of our beautiful birdlife.
9. Chocolate tasting (and making). At Waterford Estate in Stellenbosch, you can indulge in some chocolate tasting while you savour fine wines. You could also pay a visit to the Lindt studio at Cape Quarter in Green Point, or try JC Le Roux estate (also in Stellenbosch) for some sparkling wine and chocolate tasting. The Lindt studio offers chocolate making courses that vary in price – great news for those who want to make their own chocolates.
10. Shark cage diving tours. Did you know that winter is the best time for shark cage diving? The water is at its most visible during this time, and there are also more sharks to be seen in the winter months. Speaking from personal experience, this is something that just about everyone should try at least once in a lifetime… especially if you have respect and awe for the often-misunderstood Great white shark. Check out our shark tour page to learn more!
…
As you can see, there are loads and loads of ways to spent even the chilliest of weekends in Cape Town. This winter, be sure to get out there and enjoy every moment that the season has to offer!
P.S. How do you love spending your weekends in the wintertime? Share your thoughts below and let me know!