There is no denying the Mother City's unapologetic beauty, adventurous spirit, bold lust for life, vibrant energy, and down-right thrilling bucket-list worthy experiences. She was recently crowned the third greatest city on Earth by the flagship UK newspaper, The Telegraph, out ranking major global heavy hitters and top-of-their-game international travel destinations like Paris, London, New York, Tokyo, and Venice – to mention a few after all.
Cape Town is one of those cities that just has it ALL! It therefore comes as no surprise that tourists, solo travellers, adventure seekers, families, globe trotters, and absolutely everyone in between travels from all across the world to experience everything the glorious city of Cape Town has to offer.
HOWEVER, things aren't always exactly as they seem, especially at first glance. Beyond all the praise and glory, Cape Town most certainly has a few untold tales, hidden secrets, and unique quirks you'll only truly get to know once you look beneath the Cape Town surface.
To ensure you're properly prepared, here are a few things to know before visiting Cape Town.
The Mother City's weather is every bit as bold & dynamic as her personality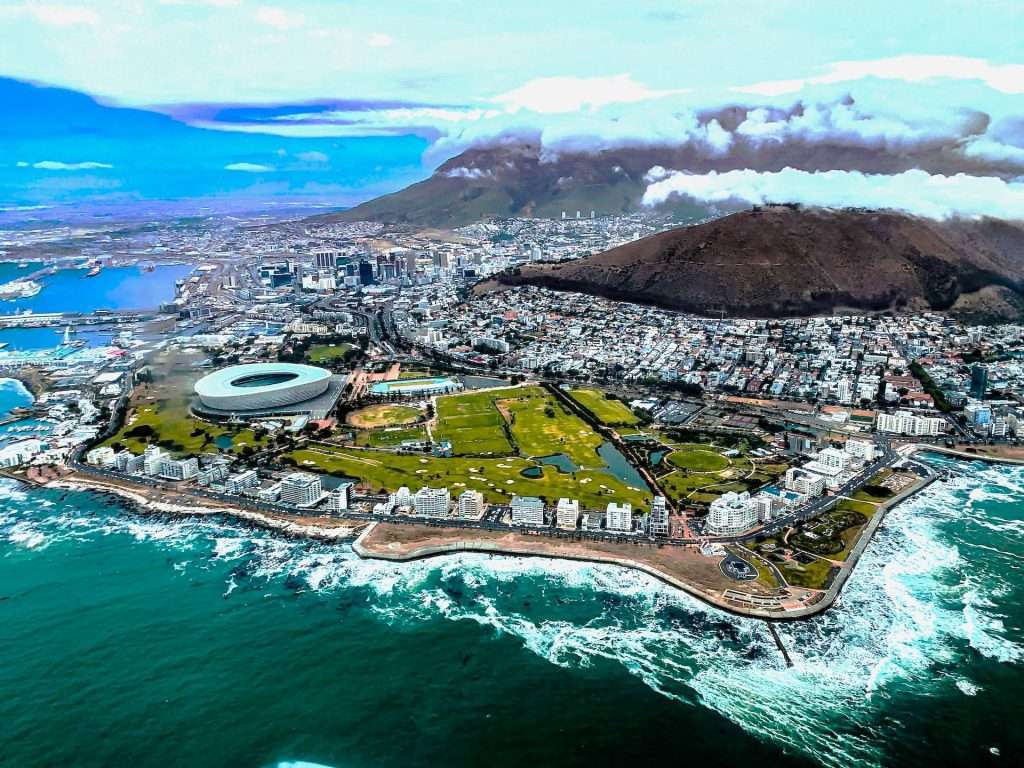 You may have heard a time or two what Capetonians lovingly refer to as 'lucky-packet-weather,' and that's exactly what you can expect – EVERYTHING & ANYTHING! And sometimes even at the same time! While a beautiful Cape Town day may bring with it sunshine, blue skies and a clear view of Table Mountain, it can just as easily throw a strong South Eastern wind, dark clouds, and gloomy drizzle your way. Much like the Mother City herself, her seasons march to the beat of their own drum.
In Cape Town, the four-season rule definitely doesn't apply, and don't you dare rule out the possibility that you can experience all four of Cape Town's seasons in one single day, because chances are you DEFINITELY will.
Even though you never really know what you're going to get, the best thing to do is to just embrace it. Oh, and always be prepared for anything Cape Town's wild weather ways has in store for you. This means it's important to always pack a hat, sunscreen, sunglasses, as well as something warm wherever you go.
Moral of the story – ALWAYS be prepared for any and all weather conditions when visiting Cape Town.
Table Mountain is a great navigational & weather guide
The tall-standing giant of the Cape Town skyline, Table Mountain, is not only one of the New7Wonders of Nature as well as one of the Mother City's most sought-after attractions, it also doubles as the ultimate Cape Town weather guide / local weather forecaster and top-notch navigational guide / GPS.
*Weather Guide*
A clear view of Table Mountain means your day will be stunning, sunny, and sensational, filled with easy-breezy vibes, and good fun-loving times. So be sure to seize the day and discover and explore everything the city of Cape Town has to offer to your heart's desire. Because once that all-too-familiar, somewhat daunting, Table Mountain 'Tablecloth' starts to descend, ultimately settling right on top of the mountain, essentially blanketing it, things are about to take a turn – and not in a good way. In this case, you should be prepared for anything. Finally, if your view of the mountainous giant disappears completely and Table Mountain is nowhere to be seen, it's officiallygame over. Que the doom and gloom – because that's all you're going to get.
But remember, this is Cape Town after all, and nothing is ever quite as simple or straight-forward as it seems. Things can flip just as quick as they settle, and the famous 'Tablecloth' can be folded up just in time for the sun to come out and play. Like we said, the Mother City's weather patterns are, and always will be, ever-changing, diverse, and highly unpredictable. But that's exactly why we love her!
*Navigational Guide*
Who needs GPS or Google Maps when you have a gigantic mountain to show you the way? Ask any local and they'll tell you the following: "Always look to Table Mountain. If you're lost, she will show you the way" – How amazing is that? And better yet, it's true too!
Use Uber & other ride-sharing apps to get around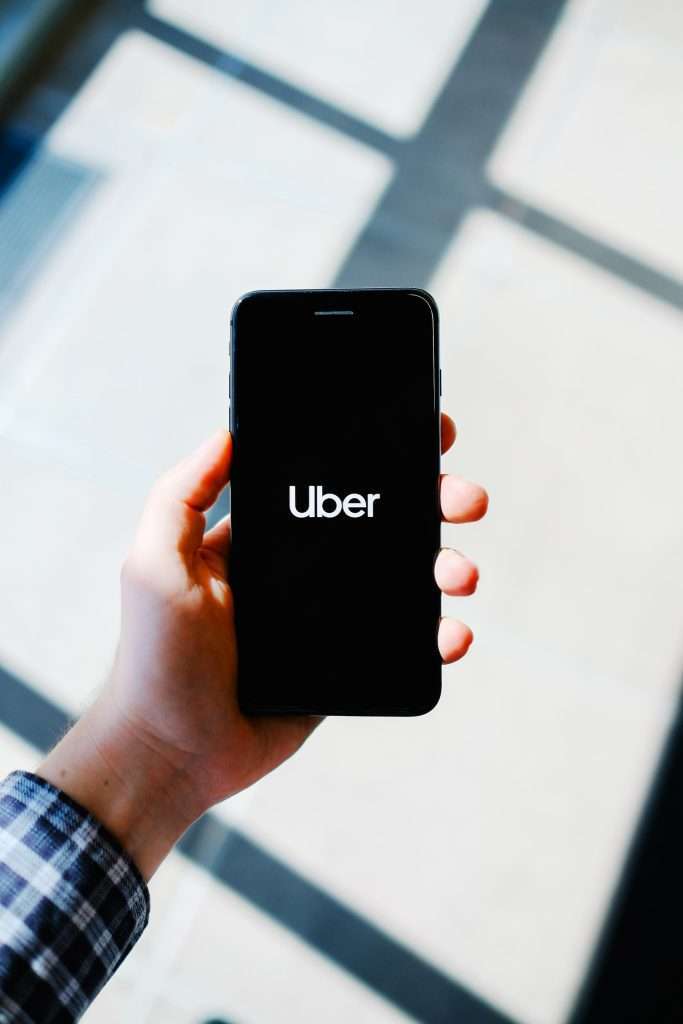 Unlike other countries, getting from one destination to the next in Cape Town is not always as easy as it may seem at face value. Did we mention Cape Town and the Western Cape in general is HUGE?! Making use of ride-sharing apps (like Uber and Bolt) are great if you don't have your own car. Alternatively renting a car is also a good option if you're look for a bit more autonomy.
Ubers are incredibly cheap in Cape Town, with Uber prices in Cape Town being way more affordable and much lower compared to many other world-class tourism destinations. They are also readily available and an exceptionally reliable ridesharing app that will get you to and from your desired destination / destinations safely and securely. It is by far the easiest and most convenient way to travel in and around Cape Town regardless of where you're going.
**Tip: In addition to Uber, Bolt is also a great ridesharing option. Using either Uber or Bolt to get around will allow you to avoid taking untrustworthy taxis or crowded busses that may pose potential risks. It's ALWAYS better to be safe than sorry!
Parking in Cape Town is also limited. By using Uber, Bolt or any ride-sharing app will help you avoid the extra hassle and frustration of trying to find parking.
**Bonus Tip: Both Uber and Bolt drivers are great local travel guides too. They know Cape Town and all of its ins and outs and must visit spots like the back of their hand – so don't be shy, chat to your driver, and you may just find yourself in some of the most magnificent destinations in Cape Town you never even knew existed – what an epic adventure!
**MyCiTi Bus System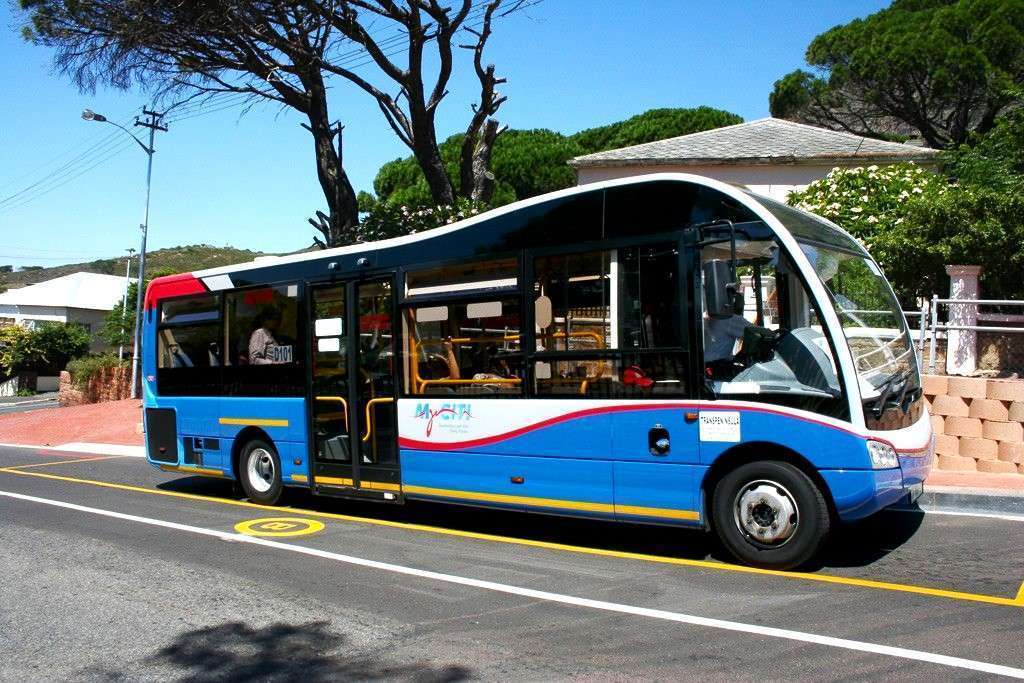 In addition to these top-notch ride-sharing apps, another fantastic way to get around in Cape Town is by using the famous Cape Town MyCiTi Bus, especially if you're travelling around the city centre and Atlantic suburbs. The MiCiTi's modern buses essentially cover Cape Town's city centre up to Gardens and out to the iconic V&A Waterfront; along the Atlantic seaboard to Camps Bay and Hout Bay; up to Tamboerskloof along Kloof Nek Road; through to Woodstock and Salt River; all the way to Bloubergstrand and Table View on the west coast; and, of course, Cape Town International Airport.
The great thing about using Cape Town's MyCiTi bus system to get around is the fact that they are incredibly safe, secure, efficient, and reliable, getting you to and from where you need to be without any hassles.
While the MyCiTi Bus System offers locals and travellers a far more modern and reliable service than many other modes of transport, there are still some limits to the MyCiTi network in reaching some areas, sights, and destinations in and around Cape Town. However, on the flip side, an exciting new development is that the city has decided to add eleven all electric buses to their fleet. This means you will not only reach your desired destination safely and securely but do your bit for the environment at the same time – Now that's a win-win!
In order to use the MyCiTi Bus System as a mode of transport in Cape Town, you will need to buy a MyConnect card. These cards are available for purchase at the various stations as well as selected retailers. Once you've got your MyCiTi MyConnect Card, you will need to load money onto it (make sure it's enough to cover your trip). Unfortunately, for some reason, you aren't able to load any funds onto your MyConnect Card online yet, you will therefore need to do it at one of the numerous physical outlets around the city.
To make it easier for you, here's a link showing locations where you are able to load funds. The overall fares on the MyCiTi buses are calculated according to the distance travelled.
Another great tip that will make using the MyCiTi Bus System even more convenient is to download the MyCiTi App via either the App or Google Play stores. All you need to do is search for the "MyCiTi App" and download it – easy as that! Sadly, the app also doesn't allow for topping up funds, but it does have a bunch of amazing and useful features, as well as shows you all the latest routes and schedules. So it's definitely worth installing!
**Another Tip: If you're travelling to Cape Town from a different country and you opt to rent a car instead of using the other means of transport, it is absolutely crucial to remember that cars in South Africa and Cape Town drive on the left side of the road.
Forget chasing cars, in Cape Town we chase sunsets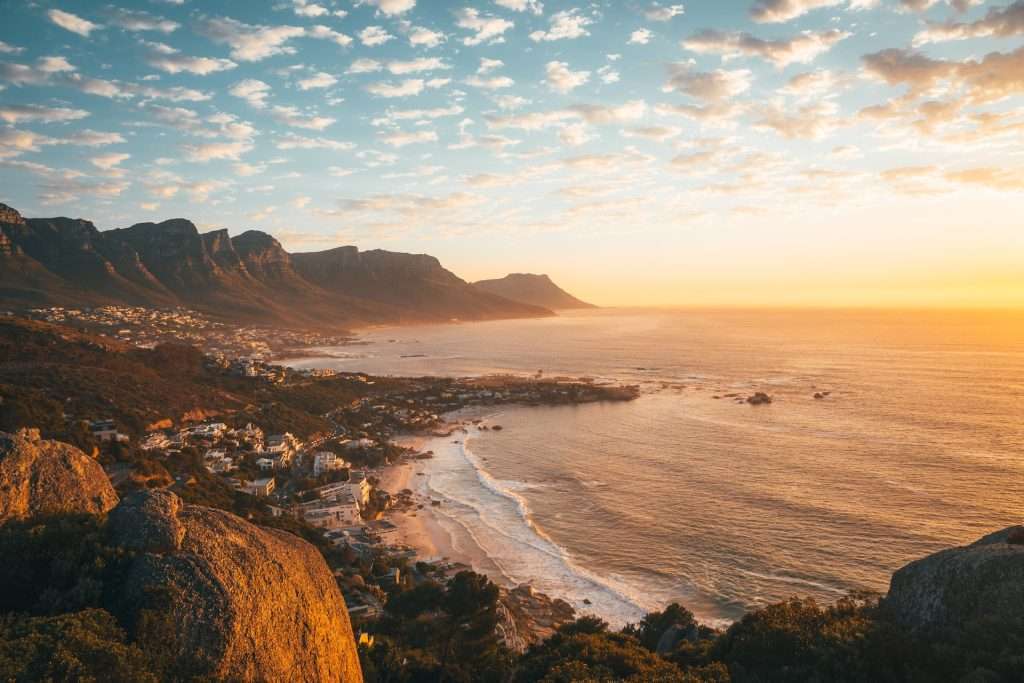 While Snow Patrol's Chasing Cars will forever have a special place in our hearts, chasing sunsets in Cape Town is pure MAGIC! So much so that going on the ultimate sunset chasing adventure is not only one of the most thrilling things to do in Cape Town, but it is considered somewhat of a Mother City past time too.
Home to some of the most sensational sunset spots in the world, there are few things that compare to watching the glorious sun set over the Mother City, Table Mountain, Atlantic Ocean, and beyond.
Here are some of our favourite and best sunset spots in Cape Town, all of which deserve a prime spot on your Cape Town sunset chasing bucket list:
Table Mountain summit
Signal Hill
Top of Lion's Head
Llandudno Beach
Chapman's Peak Drive
Look-out Cave on Chapman's Peak Drive (secret sunset spot)
Camps Bay beachfront
Camps Bay Tidal Pool
Clifton Ridge Rocks (secret sunset spot)
Bloubergstrand
Clifton Beach boulders
Kloof Corner
The Pipe Track
Glen Beach
Hout Bay
Cape Point & all of its secret beaches
'The Sunset Rock' – Cape Town's ultimate secret sunset spot
Always be vigilant & mind your belongings
It is important to be extremely vigilant of your surroundings at all times of the day and night as well as to mind your belongings, keeping it safe and secure wherever you go. Never leave any belongings unattended or flash your phone, camera, electronics, or any valuables around while you're out and about. If you don't need any specific belongings on your day or night out exploring Cape Town, best you leave them behind at your hotel, hostel. By venturing out with minimal belongings and cash, you will automatically lower your risk of losing them.
Another important tip for visiting Cape Town is to NEVER walk alone at night. Not even for a couple of blocks. Just don't do it. Crime rates increase at night, and it's best to play it safe and book that Uber.
In addition, never wander off into quiet, dark, and deserted places. If you are going to explore an area / destination at night, be sure to let the staff at the hotel you are staying at know where you are headed. This way there will always be someone who knows where you are. Another great tip is to check out the profile of the place you are visiting on Google beforehand.
Hold on, we're not done yet! Absolutely every single non-negotiable rule and piece of advice that applies to night-time safety in Cape Town, applies to the day time too.
Cape Town is made up of beautiful and diverse neighbourhoods, each of which has their own unique appeal; however, it is essential that caution is exercised when wandering and exploring on your own as certain areas are best to be avoided.
Areas in Cape Town that are considered to be safer are the affluent Camps Bay and Bantry Bay neighbourhoods, as well as the Atlantic Seaboard suburbs of Sea Point and Green Point, especially along the Promenade or V&A Waterfront. Travellers must exercise more caution and be extra vigilant in neighbourhoods like Woodstock, Bo Kaap, and the CBD. It is also best to avoid the Cape Flats and township areas, especially if you're travelling alone.
Cape Town has a season for just about everything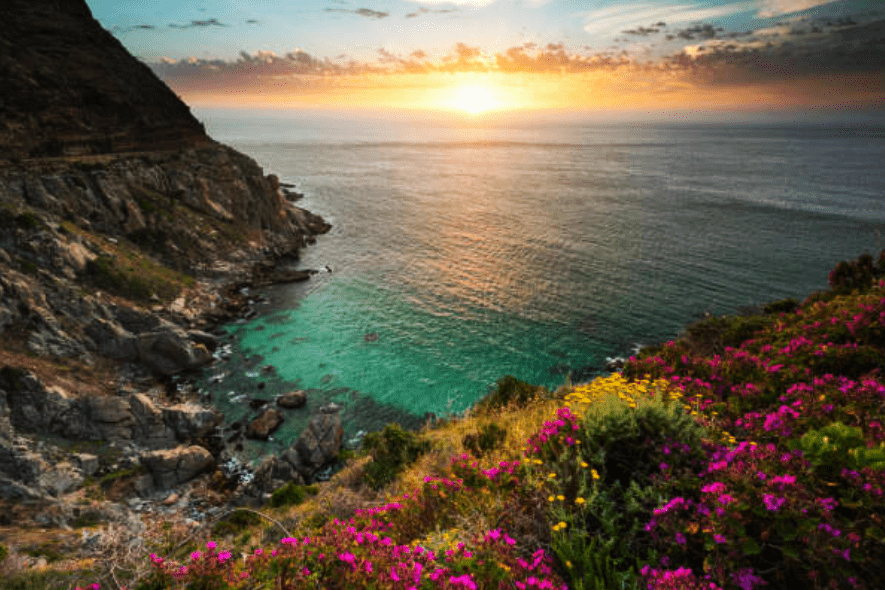 One thing to know before visiting Cape Town is that the Mother City has a season for just about EVERYTHING! And if she doesn't, she'll just make one up on the fly. From flower season, wine festival season, and whale watching season, to windy season, summer concert season, surfing season, and green season, to mention merely a few, Cape Town definitely has season for every affair, celebration, or random occasion.
While at first you may not always know what season it is, when it's happening, or even why it's happening (don't worry its completely normal), the best thing to do is to just embrace every season for what it is and enjoy all the cool vibes and fun times that come along with it.
Always pack comfortable walking shoes

Regardless of what time of year you choose to visit Cape Town, always, and we mean ALWAYS, make sure you pack a few pairs of comfortable walking shoes, not just your sandals and beachy flip flops.
Boasting countless natural wonders, parks, gardens, mountain ranges, beaches, coastlines, hiking trails, walking routes, landmarks, cultural and historical sites, street-lined cafés, restaurants, sundowner spots, markets, beachfront boardwalks, an endless array of attractions, and SO MUCH more – means you'll be doing A LOT of walking as you discover, explore, and experience everything the glorious city of Cape Town and its stunning surrounding areas has to offer.
This means a few pairs of suitable and comfortable footwear / walking shoes is undoubtedly an essential item to add to your list of things to pack for your ultimate Cape Town trip. There is nothing worse than exploring one of the most beautiful, vibrant, culturally diverse, and exciting cities in the world – Cape Town – while wearing uncomfortable shoes. Trust us, you'll most definitely be thanking us for this insider tip!
In Cape Town, ANY time is wine time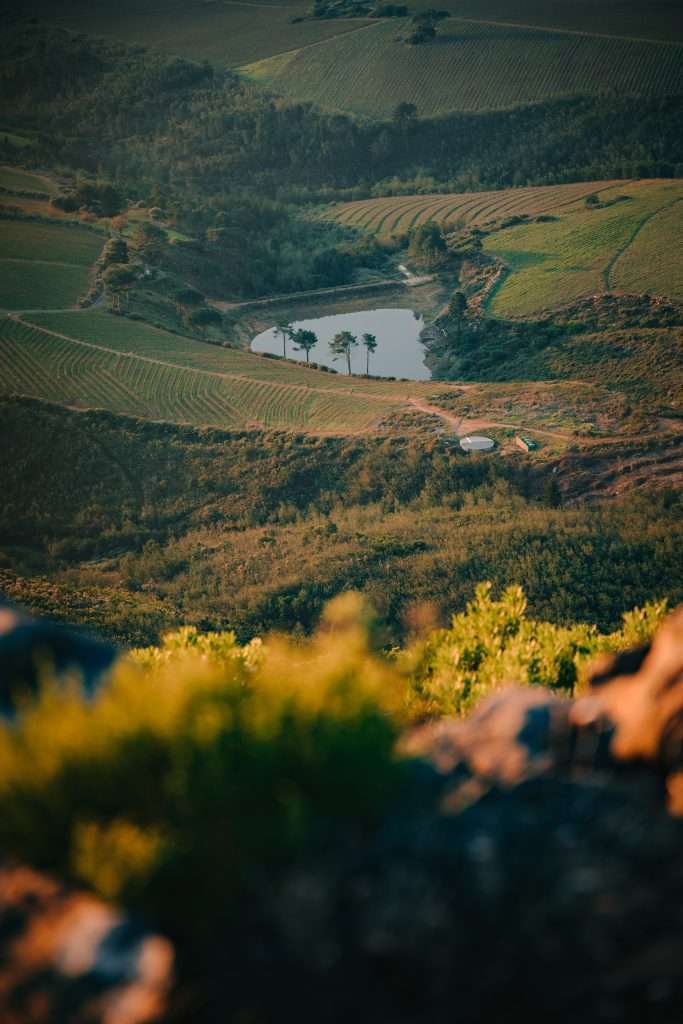 There is no denying that Capetonians absolutely love their wine! So much so that we'll have a cheeky and sneaky, but beyond exceptional glass (or bottle – why not?) of wine with breakfast, lunch, dinner, or as a mid-day pick-me-up – because wine not? To make it even better, absolutely no one will judge you for it – how amazing is that?
As the Western Cape is home to the largest and most unique wine producing region in Africa, it only seems fitting to explore, discover, taste, and drink your way through as many of the Cape Winelands's Wineries and globally renowned Wine Estates as possible as you embark on your Western Cape wine lover's adventure.
Even if you don't consider yourself to be much of a wine lover at first, trust us, you most certainly will be after your Cape Town trip. The Mother City's wine charm is hard to resist, and before you known it, you'll be a head over heels wine lover at heart.
Here are some of the most popular & renowned wine routes in the Western Cape:
Stellenbosch wine route
Wellington wine route
Franschhoek wine route
Helderberg wine route
Breedekloof wine route
Constantia wine route
Durbanville wine route
Elgin Wine Route
Little / Klein Karoo wine route
Tulbagh wine route
Darling wine route
Walker Bay wine route
Cape Agulhas wine route
Cape Point wine route
Olifants River Valley wine route
Paarl Vintners wine route
Robertson wine route
Swartland wine route
Worcester wine route
Plan ahead!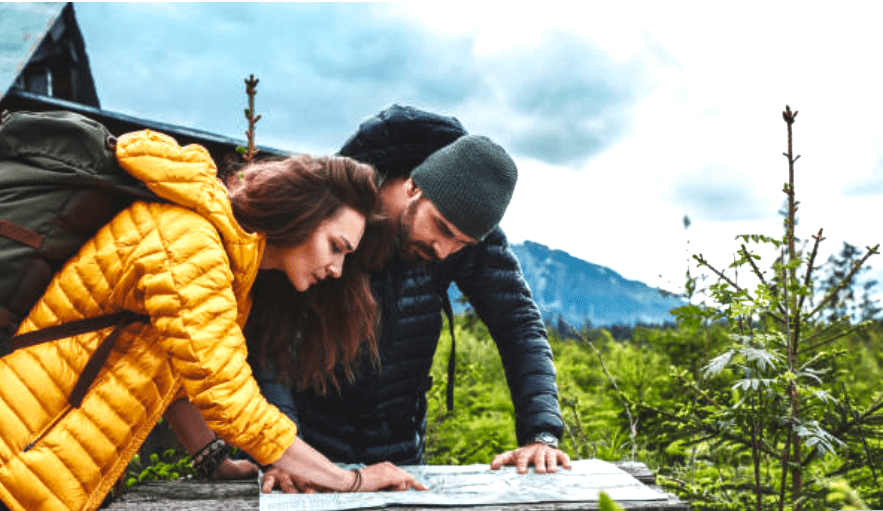 You know what they say, planning is everything! It's important that you always have a clear idea of where you are going in Cape Town (especially if you're travelling solo) even if it means you must spend an extra 30 minutes browsing a map / searching and studying the location / destination on Google Maps and planning your route properly before you leave. Cape Town is a BIG city, and getting lost is incredibly easy – in fact, it's almost inevitable. So best you be prepared!
Taking the extra time to thoughtfully plan your route / trip and having a clear idea of where you are going will not only save you a great deal of angst, stress, time, and frustration, but will make you feel significantly more confident, calm, and sure of yourself when you head out. Not to mention your entire experience will be a whole lot more fun too!
Outside is the BEST side of Cape Town, and you wouldn't want to be anywhere else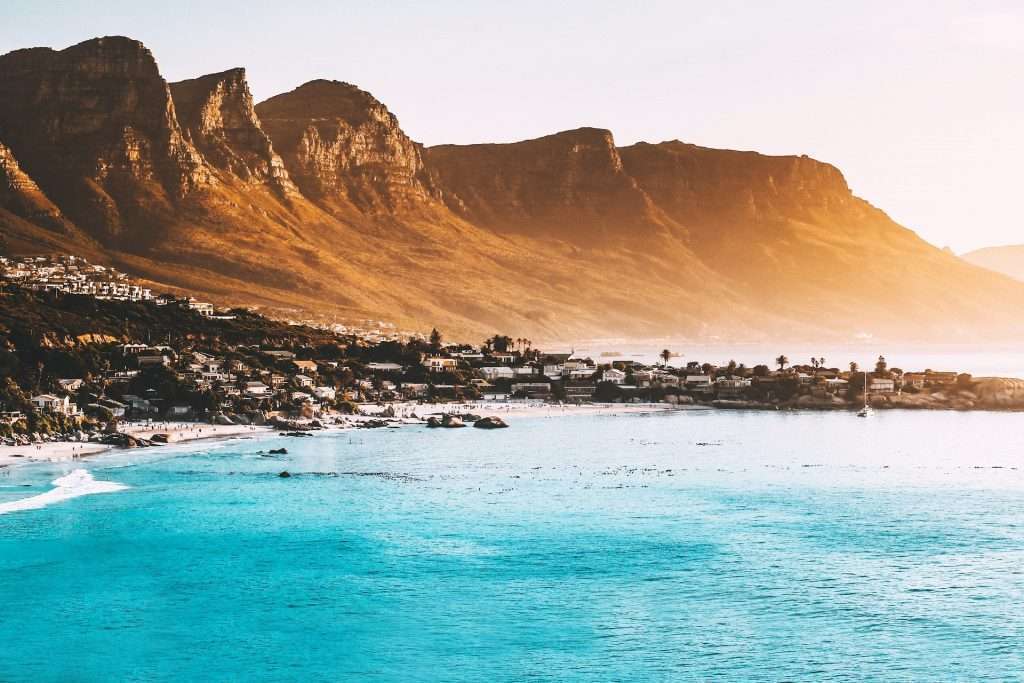 From beautiful beaches, vast winelands, incredible National Parks, and countless mountain ranges to iconic landmarks, and world-renowned natural wonders, there is no shortage of thrilling outdoor experiences and adventures to tick off your Cape Town bucket list. There truly is nothing more exciting than exploring the glorious Cape Town outdoors.
Check out our 'Best Outdoor Things To Do in Cape Town' blog for the beat ideas and experiences that will undoubtedly be enjoyed by both the young and young at heart.
Interact with the Cape Town locals & join them on their local adventures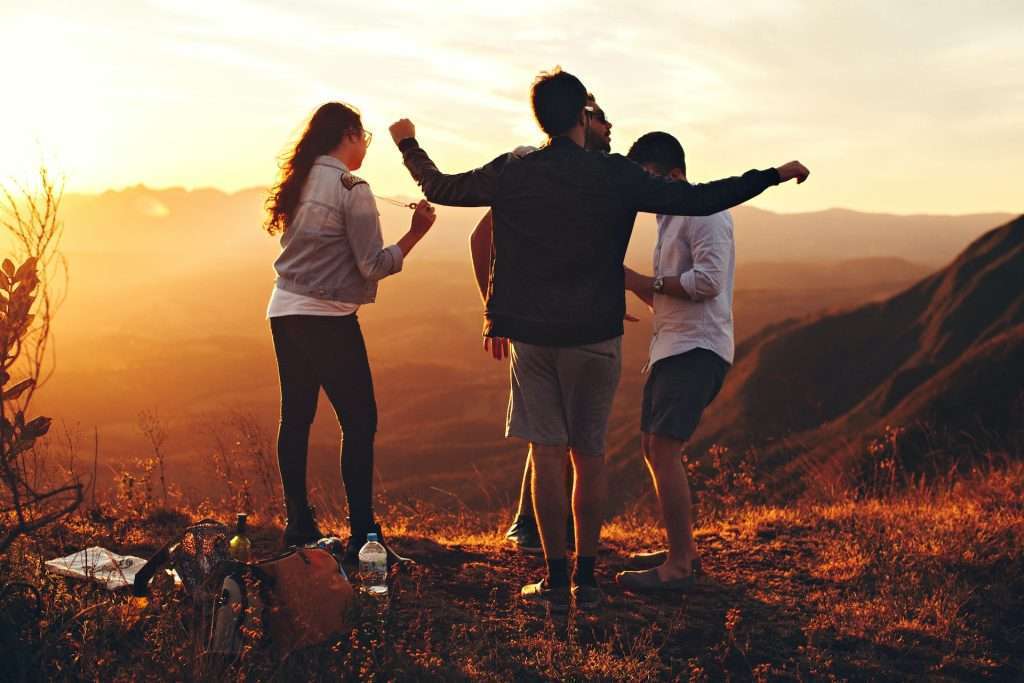 This is the golden key, the mothership, the pot of gold at the end of the rainbow to a tremendously successful and memorable trip. Meeting, interacting, and getting in with the Cape Town locals not only means you'll have an epic and truly unforgettable Cape Town getaway, it is also the absolute best way to learn all about the ins and outs of the Mother City, as well as gain tons of valuable insider information, insight, tips, tricks, and so much more you wouldn't otherwise have.
Interacting with Cape Town locals, whether it be in a social setting, or a barista, bartender, waiter / waitress at a local café, bar, restaurant (or pretty much anywhere for that matter) about what they get up to in the city during their free time or where the coolest local spots are is one of the top things to do if you're keen to REALLY explore the city and what it has to offer.
It is also the best way to find / discover local hidden gems and secret spots that definitely aren't in any tourist brochures. Off-the-beaten-tourist-track is the ultimate way to travel anyway right?! Especially in Cape Town!
Don't be shy, jump right in, the locals will be more than happy to take you under their wing!
Enjoy Cape Town's local food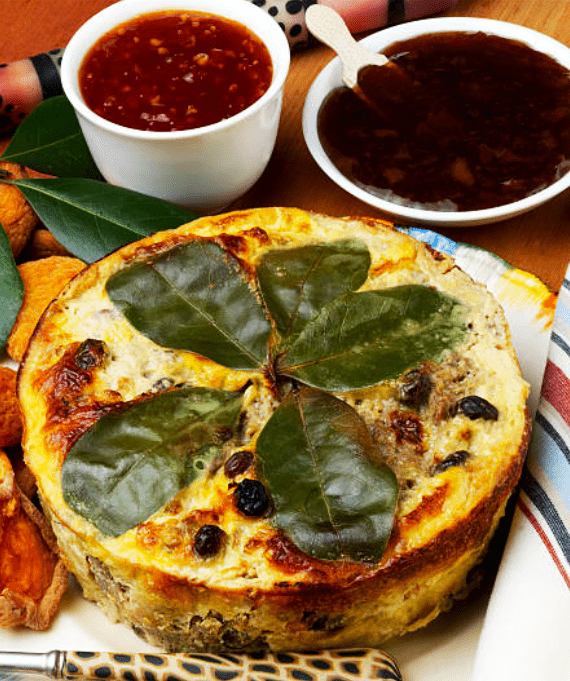 Named the best food city in the world in 2016 by Conde Nast Traveller in its Readers' Choice Awards survey, it's no secret that Cape Town is one of the top food capitals in the world and any avid foodie's dream destination.
Despite the Mother City being at the very top of her culinary game, home to countless globally renowned restaurants and eateries along with a thriving and thrilling culinary scene, when visiting Cape Town, local and authentic is what it's REALLY all about. Because in Cape Town, there's no experience quite like the local food experience!
Here are some of Cape Town's top local dishes and food you can enjoy when visiting:
The 'Great' Gatsby Sandwich
Bobotie
Cape Malay Cuisine
Bunny Chow
Fish & Chips
'Koesister' or 'Koeksister'
Boerewors
Biltong
Malva Pudding
To find out everything you need to know about Cape Town's delicious local food – check out our 'Foods to try in Cape Town' blog.
Plan your trip & venture outside of your comfort zone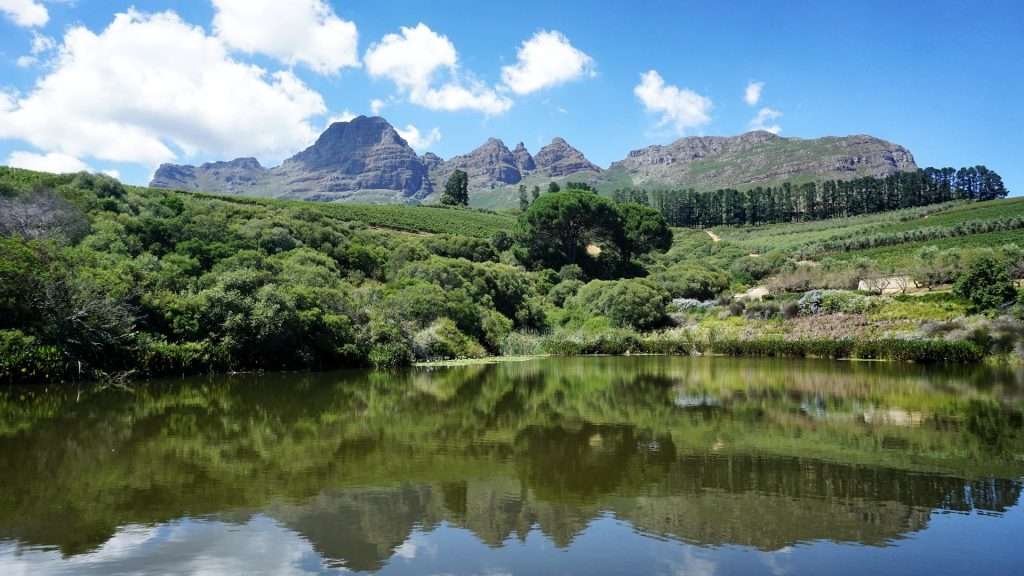 There is no denying the Mother City's unapologetic beauty, thrilling bucket-list worthy experiences, top tourist attractions, and world-renowned landmarks – Cape Town is one of the top global travel destinations after all. However there is far more to this exciting and unique city than what meets the eye. If you wander a little further, dive a little deeper, and venture outside of your 'tourist comfort zone,' you'll not only discover a whole new side to the Mother City, but tons of incredible off-the-beaten-path hidden gems and local secret spots you never knew existed.
While you should absolutely tick all of Cape Town's major attractions and landmarks off your travel bucket-list, make sure you leave enough time to explore some of Cape Town's 'lesser known,' yet equally beautiful, and exciting, destinations, attractions, and local hidden gems too and your unforgettable Cape Town trip.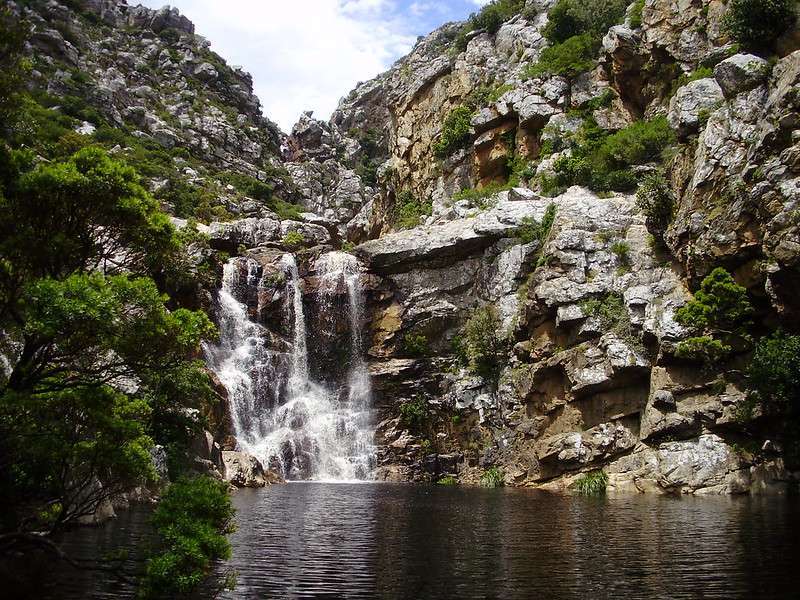 The glorious city of Cape Town boasts an endless array of things to do, see, explore, and experience – We certainly don't want you to miss out on anything! So be sure to do your research and plan appropriately before visiting Cape Town, this way you can include some sensational sights, unbelievable destinations, and once-in-a-lifetime experiences you may not otherwise have.
**Note: Remember, there is far more to the Mother City than just Cape Town's inner city. Go wild, discover, and explore to your heart's desire. Plus, who knows where you might end up – All we know is that you won't regret a single second of it! Investing in a proper Cape Town guide book (not the typical tourist hot-spot pamphlets) is also a great idea.
Get money-wise / Know your SA currency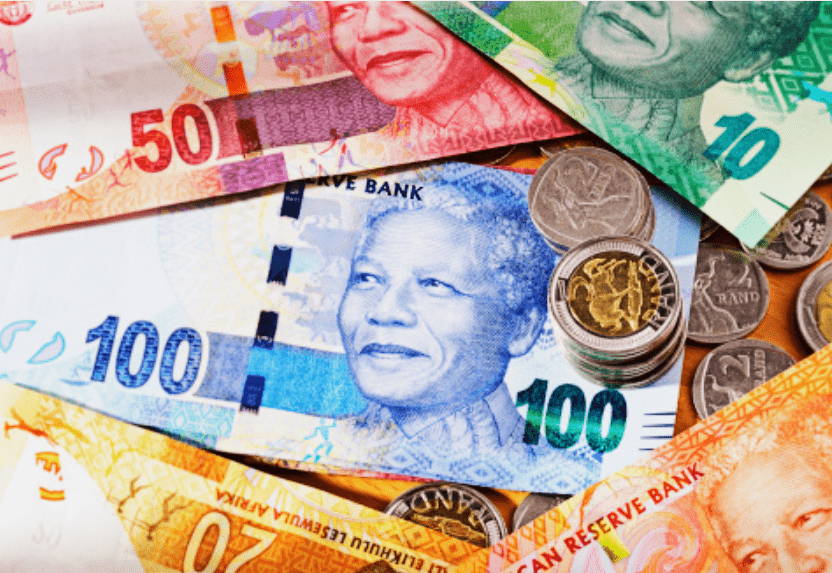 South Africa's currency is the Rand (ZAR) with denominations of 10, 20-, 50-, 100- and 200-Rand notes. Coins come in R1, R2, and R5 while 5, 10, 20 and 50 cents are available too. If you are traveling from America or Europe you'll quickly find that traveling in Cape Town is far cheaper compared to other international travel destinations due to the extremely favourable exchange rates.
While most (if not all) shops and restaurants in Cape Town accept both debit and credit cards, it's still a good idea to have some cash on you (especially small change). ATMs are easily accessible in most shopping malls, petrol stations, and supermarkets if you want to withdraw money. You can also opt to withdraw money at the airport upon arrival. While this probably goes without saying, always be vigilant of your surroundings as well as strangers approaching you at ATMs and never share your pin with anyone. It is also best not to travel with large amounts of cash on you for safety reasons.
*Exchanging money
Another important thing to know (especially when travelling from any international country) is where to exchange your money. The easiest place to exchange money is right at the airport, so be sure to do this on arrival. Most hotels or banks can also exchange money as well as exchange bureaus which are pretty easy to find in Cape Town.
**Note: When exchanging money, make sure you take your passport along.
Make sure you know some local Cape Town lingo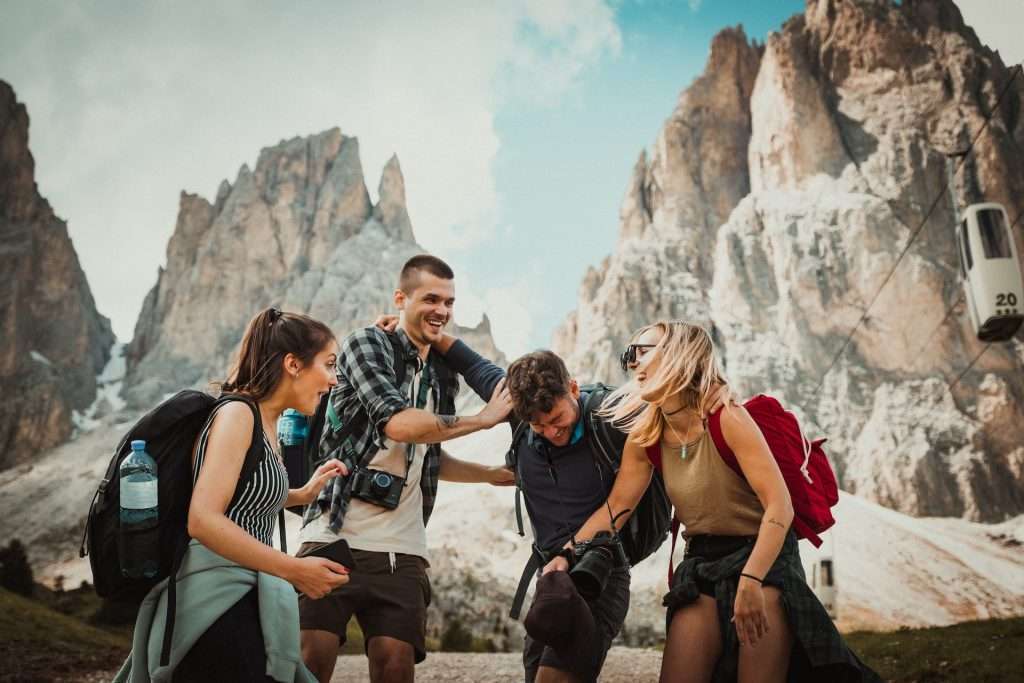 Knowing some local Cape Town lingo is a great tool to know before visiting Cape Town, especially to help you acclimatize to this multi-cultured city. With eleven official languages and an eclectic mix of cultures, slang and colloquialisms are prolific in South Africa. While almost everyone can speak English, South Africans love to mix their languages, speaking in a mixture of English, Afrikaans, Xhosa (and countless more), which means you'll be hard-pressed to find anyone speaking in just one of the official languages. While it may be slightly confusing at first, it is definitely not impossible to get the hang of – trust us!
The Mother City in particular is known for her wildly unique and incredibly colourful language, full of colloquialisms, common sayings, verbal gestures, and a melting pot of words.
To take it another step further, Capetonians are constantly coming up with new words and absolutely love coining cool new phrases. This means you always have to have your ear to the ground, especially if you want to keep up with the Capetonians.
If you're planning a trip to Cape Town, new to the city, or if you simply want to brush up on your Mother City bantering act, here are some local sayings and Cape Town slang, colloquialisms, and common sayings that will definitely come in handy.
Are you ready to talk the Cape Town talk like a real Mother City local? Here we go!
Aweh / Awê – Hello / Yes / What's up?
Lekker – Good / Tasty / Great
Brah / Bra / Bru / Boet / My boy – Dude / Bro / Friend
Chommie / chomma / chomza – Friend / bestie / buddy
Kwaai – Cool
Yoh – Wow / Exclamation
Eish – An emotive word used to describe anything from shock to awe or disapproval
Gees – An Afrikaans word for "spirit" often used to describe a great vibe
Howzit – How is it going?
Mzansi – isiXhosa word for "south," lovingly adopted as our unofficial name for South Africa
Aitsa / Aitha – Impressive
Kiff – Cool
Ayoba – A word of approval that's cooler than cool and better than great! Could also be a greeting if you're having a lekker day.
Shisa Nyama – To braai or barbeque meat or a place where you eat braaied meat and have lots of nice drinks
Now now – A South African unit of time that can mean anything from right now, just now, in a while, depending on context
Babbelas – Hangover / hungover
Braai – Barbeque
Jas – Crazy / Mad / Epic
Are you jas? – Are you crazy / mad?
Eksô Joe – Why?
Ag – An expression of irritation or resignation
Shame / Shem – A much-used phrase to express all kind of emotions like sympathy, empathy, tenderness, or regret
Mooi – Beautiful / pretty
Motjie – Girlfriend / Wife
My Lief/ My Liefie (leaf) – My Love
Entjie – Cigarette
Tiep – Sleep
Zikiphani – What's up?
Gebba – A gatsby
Dala – Do / Kiss
Dala what you must – Do what you must do
Senti – Sentimental
Naar – Naueseous
Zikiphani – What's up?
Duidelik – Cool / Awesome / great / hip / dope
Kancane – Stop
Dyt – Food
Permi – Always / Permanently
Ek sê / Eksê – Afrikaans for, 'I say.' Used either at the beginning or end of a statement
Mfe2 (Mfethu) – Dude / Bro / Friend
Zamalek – Carling Black Label (beer)
Vuil dyt – Greasy / Junk Food
Siesa – Well done / Impressive
Gaatjie – The person who opens the doors and leans out of the window to shout the taxi's destination to potential passengers. This person also collects the fares and is an essential part of Cape Town taxi culture
Robots – How South Africans say "traffic lights" because "traffic lights" is too long and doesn't sound futuristic enough
Eina – An exclamation used when pain is experienced / 'ouch'!
hhayi-bo (isiZulu) / hayibo (isiXhosa) (haai-boh) – An interjection meaning 'hey;' 'no way'
Is it? – Used as acknowledgement of a statement, but not to ask a question – as one might assume / Most closely related to the English word 'really'
Ja (yaah) – Afrikaans for 'yes'
Ja-nee (yah-near) – Afrikaans for yes-no / Meaning 'Sure!' / 'That's a fact!' / Usually used in agreement with a statement
Jol – A party / having a great time
Jislaaik – An expression of astonishment
Sisi (see-see) – Derived from both isiXhosa and isiZulu words for sister, usisi and osisi
Takkies – Trainers / sneakers / running shoes
Vrot – Rotten / most often used to describe food that's gone off or a state of being sick
Voetsek – Afrikaans for 'get lost,' much like the British expression, 'bog off'
Wena – isiXhosa and isiZulu for 'you'
Wys – Show / tell / describe
**Important note: Much of the credit for the area's broad spectrum of slang and colloquialisms is owed to the coloured people from the Cape Flats, an absolutely vibrant population in every single way, but most famously, for the way in which they communicate.
You can drink the tap water in Cape Town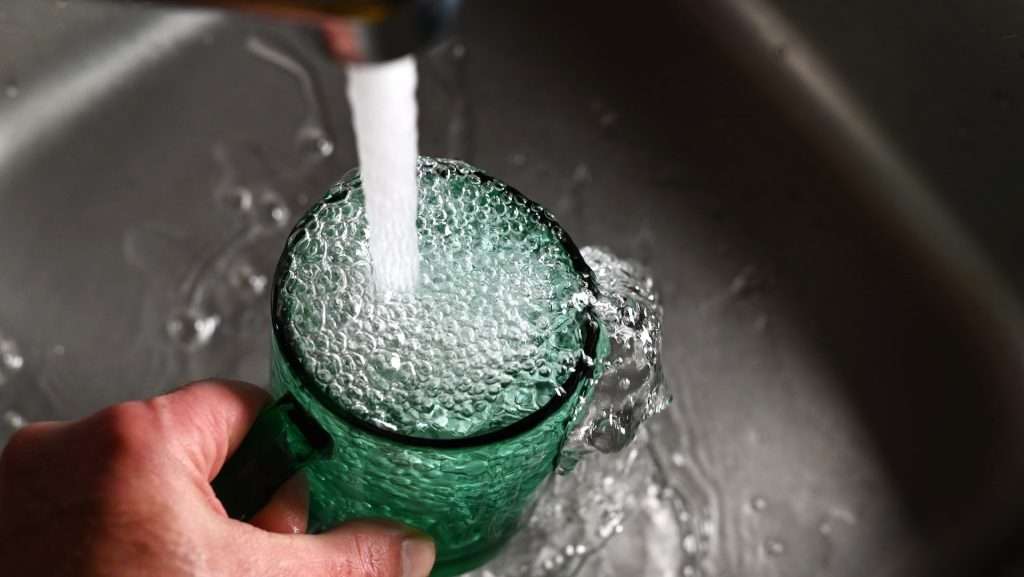 It is perfectly safe to drink the tap water in Cape Town. In fact, South Africa's drinking water is said to be among the best in the world and is safe for both drinking and cooking. The government actively strives to provide clean, high-quality drinking water to the public. So go wild and feel free to drink straight from the tap! Also, don't forget to bring along a reusable water bottle. If you have second thoughts, feel free to ask your accommodation whether the water is safe to drink.
Capetonians are incredibly warm & welcoming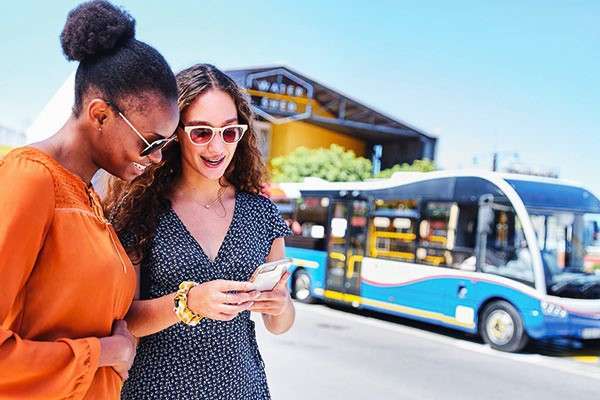 Cape Town locals are very warm, welcoming, friendly, and only too happy to lend a helping hand wherever they can. Whether it be taking a photo off you and your family / friends / travelling companions with one of Cape Town's iconic landmarks in the background, to giving you local insider advice and tips on where the best local spots are and what you must ABSOLUTELY see, do, and experience on your Cape Town trip. They are also more than happy to give you more info and insight into the Mother City's eclectic mix of cultures along with its rich history and heritage if you're interested. So, don't be shy and ask away, you may even make some new local travel buddies while you're at it – what a BONUS!
Another WONDERFUL thing about both South Africa and Cape Town is how much the city welcomes LGBTQ+ travellers with wide open arms. Cape Town is big on treating people how they want to be treated. This means they are incredibly loving, kind, respectful, welcoming, and inclusive in all regards – making absolutely everyone feel right at home. In Cape Town, the LGBTQ+ community are loved, valued, and welcomed members of society. Plus, did you know that Cape Town itself boasts an extremely large LGBTQ+ community itself?