Perfect for getting some fresh air, a bit of nature and some sunshine, community parks in Cape Town are sadly not in massive abundance. But while there may not be a huge number of parks across the city, the ones we do have are amazing enough to make up for the short supply.
From City Bowl parks that offer free concerts during the summer months, to incredible eco habitats that offer an escape to a greener world, there is a park to suit almost every mood. Because we are all for anything that gets you outside and active, we have put together a list of the best parks in the city, so that you have some ideas on where to go on public holidays in Cape Town or long weekends, lunchtime breaks, morning strolls or whenever else you want to enjoy some park chillax.
Best Parks in Cape Town
In order of preference (well, my preference, but I am a very strict judger of parks and therefore only consider the very best of the bunch), here are the top three Cape Town community parks…
1. Green Point Urban Park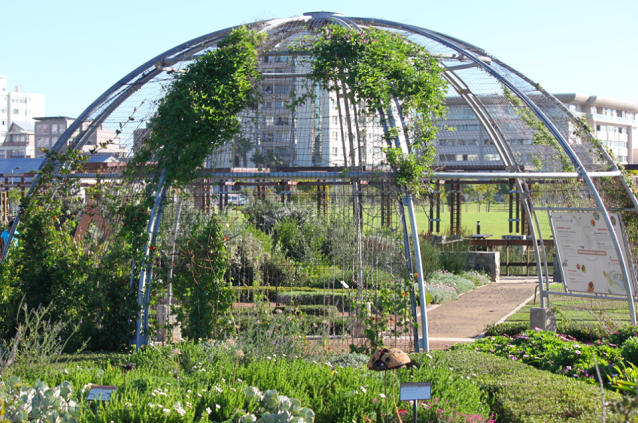 Situated next door to the Cape Town Stadium in Green Point, this park is open daily from 07h00 to 19h00. One of its key attractions is the Biodiversity Garden, which is about as close to nature as you can get in the heart of the city. Entrance to the Green Point Park is free and dogs are allowed within the park (just not the Biodiversity Garden, as there is wildlife such as deer, birds and smaller creatures within this area). Other areas include a fitness area, play area for kids, event venues, walking trails and plenty more besides.
2. De Waal Park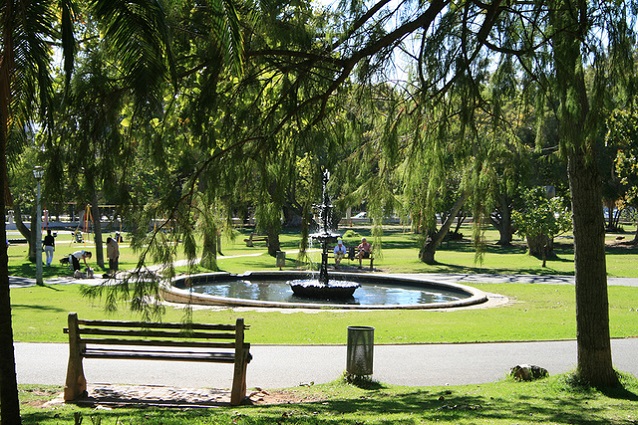 In Camps Street, Gardens, the serene De Waal Park provides a slice of tranquility for dog walkers, kids, grown-ups, locals and visitors. This is one of the oldest parks in the City Bowl area, and today is home to a free summer concert series as well as picnic areas, lawns and reservoir. It is a great spot for a bit of frisbee, a relaxing walk or a pleasant sit on a bench on sunny days. The park can be accessed off Kloof Nek Road, or from Kloof Street or Orange Street.
3. The Company Gardens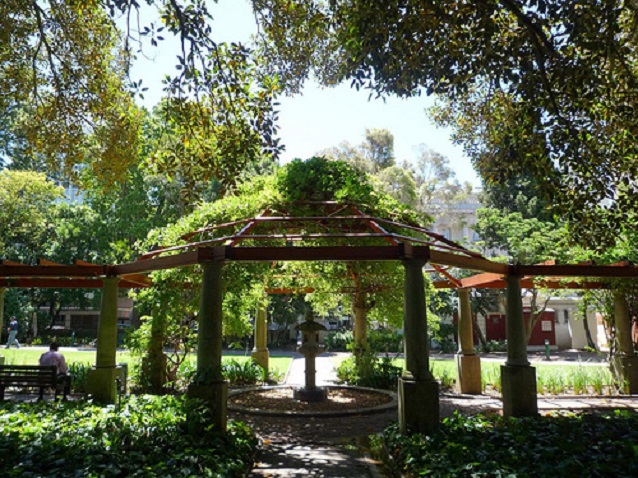 Housing the South African National Museum building, this iconic public garden remains a lovely place throughout the year, and is free to enter. The park can be accessed from various points, including Adderly Street, Queen Victoria Street and Orange Street. Highlights include the friendly (and curious) squirrels who love to see if you have peanuts, which can be purchased in the gardens; a beautiful bird aviary, lots of benches, green lawns, rose garden and koi ponds.
…
While these three city-based parks are without a doubt top choices for some outdoor relaxation, there are many other good parks also worth noting. In the southern suburbs, Maynardville Park in Wynberg is great for family picnics – in summer you can also watch Shakespeare in the Park here, or enjoy the Community Chest Carnival.  Zandvlei Park  in Muizenberg is a scenic wetland park that offers fishing, bird watching and other leisure pursuits. Khayelitsha Wetlands Park comprises kids play areas, wetland biosphere and leisure areas, resulting in a one-of-a-kind park in the townships.
So, if you're searching for things to do on long weekends in Cape Town, be sure to pay a visit to one of these great parks. From relaxation to picnics, Cape Town parks are just the thing for fun in the sun.
What is your favourite park in the Mother City? We'd love to hear from you – share your thoughts in the comments below and let us know!