Brought to you by Good Hope Adventures, Cape Town Tunnel Tours offer a one-of-a-kind chance to explore a side to Cape Town that few get to see… a maze of tunnels that lie far beyond the everyday bustle of the city!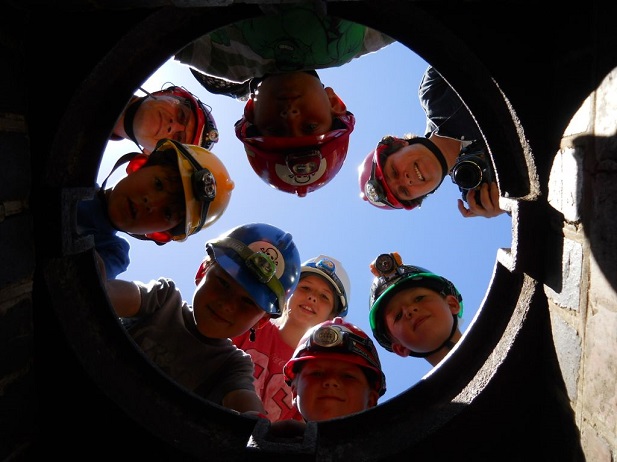 If adventure is your thing, and you have a yearning for all things new and undiscovered, you are sure to find this adventure truly amazing. History buffs, older kids, grown-ups who still feel like kids, locals, visitors, guys and girls of all shapes and sizes are all welcome to partake in one of the more unique tours that operate within the city (or underneath it, to be more exact).
What You Should Know About Tunnel Tours in Cape Town
So, what are tunnel tours in Cape Town all about? Here is some info to get you started…
Dating back as far as 1652, many parts of the old canals and underground rivers still exist today. These tunnels once brought fresh water to the Company Gardens and ships that came to rest in the harbour, becoming walk-ways that had bridges built over them in later years. Cape Town once had the nickname of Little Amsterdam thanks to its flowing rivers and its Gentleman's Walk. Over the years, these canals became sewerage lines, but in 1895, they were dried out, arched over and all but forgotten until the advent of explorers who sought to discover the mountain streams and old architecture that once brought running water to the city.
* Tours depart at the Castle of Good Hope, and end either back at the Castle or below the slopes of Table Mountain.
* Departure time  is about 10h00 to meet and 10h30 to set off, with 12h30 being the average time of return.
* Typical duration of a tour is between one and three hours and include a qualified guide, professional rescue medic, permits and hard hats.
* Wear gumboots or non-slip shoes such as old trainers and clothes that you don't mind getting wet.
* You will need to be in fairly good shape, medically fit and able to withstand slippery parts, some climbing and moderate physical activity.
* Remember to bring a torch with you or have money to purchase a headlight (available for R80.00 each).
Find out more about Cape Town Tunnel Tours and see some of the incredible pictures of these amazing canals by visiting the Good Hope Adventures Tunnel Tours website.