It's a lovely spring day today, and if you're wondering what to do in Cape Town this weekend, we have lined up a few ideas worth exploring! September in Cape Town is an amazing time. The official spring equinox occurs on the 21st of the month, but all in all, despite a few showers that help keep the countryside green, the weather begins to warm up from the very first day of the month.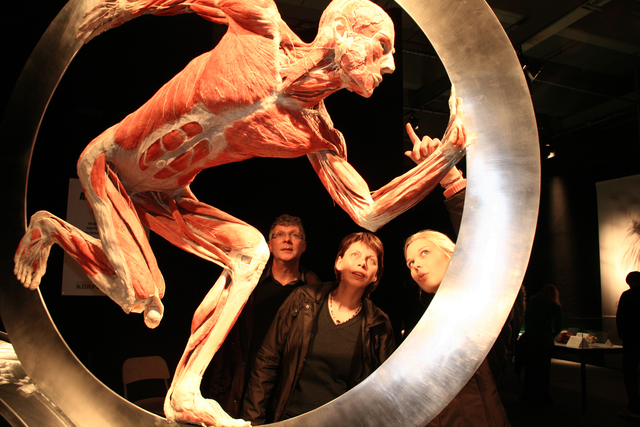 This weekend, we have a good mixture of things to do in the Mother City, ranging from kids' activities to music, comics, culture and everything in between. Ready to see what's happening today and tomorrow? Let's get started…
Things to Do in Cape Town This Weekend
Things to do in Cape Town this weekend include the following top picks…
Cableway Kidz Season – 1 May – 30 September 2016
Until the end of September, you will be able to take advantage of the Cableway Kidz Season, and enjoy great prices on cablecar tickets. This is the best way to enjoy Table Mountain (whether you're a local or visiting for the first time). With this deal, 2 kids between the ages of 4 and 17 will ride for free with an adult who has purchased a return ticket. This offer is valid on weekends and public holidays until 30 September 2016. For more info, contact +27 (0)21 424 8181. Be warned however – the cable station is weather dependent and may close if it gets too windy. Stay updated on weather conditions by visiting www.tablemountain.net.
Underwater Photographer of the Year 2016 – 1 May – 30 September 2016
At the Chavonnes Battery Museum in the V&A Waterfront Clock Tower Precinct, the incredible Underwater Photographer of the Year exhibit is running. There are 41 amazing images that take you beneath the ocean, and a number of photographers from around the world are featured in this exhibition. You will also be able to see work from local photographer Pier Mane, winner of the Up & Coming Underwater Photographer of the Year 2016. Entry ranges from R30 to R70 per person (look out for family deals as well). For details, contact +27 (0)21 416 6230.
Body Worlds Vital – 9 August – 23 October 2016
Taking place in the Watershed at the V&A Waterfront, Body Worlds Vital is a unique exhibition that showcases the human body. There are some 80 anatomical specimens displayed, along with a series of fascinating discoveries to be found on what happens to the human body when it is sick, healthy or not looked after properly. It costs R160 per person to enter (kids under 5 get in for free), and tickets are available via Webtickets.co.za. Contact +27 (0)71 547 5558 for further info.
Joseph and the Amazing Technicolor Dreamcoat – 12 August – 5 November 2016
Theatre on the Bay will be featuring the tale of Joseph and his Dreamcoat, with weekend shows taking place on Saturday at 14h00, 17h00 and 20h00. This local production includes performances from Earl Gregory, Bianca Le Grange and Jonathan Roxmouth. It is sure to be fun for the whole family. Tickets range from R125-R350. For bookings, contact +27 (0)21 438 3301.
Pop-up Drive-in Cinema – 26 August – 29 October 2016
For a retro drive-in movie experience, head on down to the V&A Waterfront Cruise Terminal for a night of good film and entertainment. Vintage props, roller girls and 50s style fashion are par for the course, while full length features will keep things interesting on the giant inflatable screen. The cinema is open daily from 18h00 until 21h30, with an entry fee of R250 per car. Visit pop-upcinema.com for a full line-up of shows.
The Sleeping Beauty – 2 – 18 September 2016
Cape Town City Ballet (CTCB) is showcasing Tchaikovsky's beloved ballet at The Artscape Theatre Complex in the Foreshore. Ballet fans young and old will adore this performance, which tells the classic tale of Sleeping Beauty. The Cape Town Philharmonic Orchestra will be providing an incredible score for the performance on this weekend's show line-up. Shows this weekend will take place on Saturday (14h00 and 19h30) and Sunday (15h00). Tickets cost between R90 and R300 and can be purchased online or at any Computicket outlet. For details, contact +27 (0)21 410 9800.
Open Book Festival – Comics Fest – 10 & 11 September 2016
A fun part of the Open Book Festival is without a doubt the Comic Fest. This event focuses on graphic novels and comics, with a local showcase that includes Chamo and Yassine, Alistair Brauns (creator of Crimson), animated film director Anthony Silverston, and Jarred Cramer (creator of the web-comic, Juvies). It is free to enter. This fest runs on Saturday (09h30 to 18h00) and Sunday (09h30 to 17h00). The primary venue for this event is The Fugard Theatre, but there will also be events taking place at  The Book Lounge. For full details on the Open Book Festival and Comics Fest, visit openbookfestival.co.za.
iPotsoyi Festival – 11 September 2016
One of the biggest spring celebrations will be featuring artists such as Kwesta, Nasty C and DJ Bongz over the course of a fun-filled day. Bring along your camping gear and cooler box, and prepare for plenty of music, food, entertainment and fun. The venue is the Cape Town Ostrich Ranch on Old Malmesbury Road. Tickets cost between R200 and R350, there are also packed cooler boxes available at R100. Tickets can be purchased via Computicket. For details, contact info@ipotsoyi.co.za or search for iPotsoyi on Twitter or Facebook.
____________________________________
Looking for more ideas on what to do this weekend in Cape Town? You could head out for some wine tasting, try one of our recommended tea or coffee shops, save money with our R100 or less ideas, enjoy some shopping, tick off our bucket list of top things to see in Cape Town, go for a bicycle ride, set off on a self drive adventure or enjoy a spring hike.
Whatever you do this weekend in Cape Town, stay safe and have fun!