You don't  have to travel all the way to the Cape Winelands to enjoy wine tasting in Cape Town. In fact, there are many places to savour the Cape's famous wine varietals… some of them right in the heart of the CBD. With that said, if you really want to get a better sense of the Mother City as an international wine hotspot, taking a trip out to the Cape Wine Route is always a good idea. In addition to this route, there are many other interesting routes that include Constantia, Durbanville, Cape Point and Robertson to name just a few.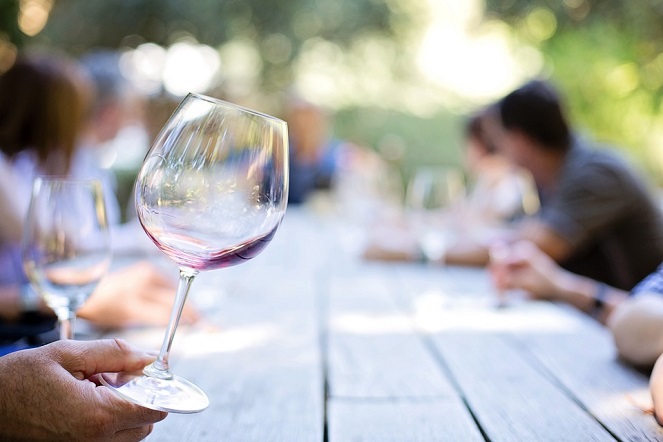 Where is the best place to taste wine in Cape Town, and what else should you know about wine tours in this part of the world?
Top Places for Wine Tasting in Cape Town
To give you a brief introduction to Cape Town's wine making history, the fertile soils of this region have long given rise to some of the world's top varieties of grape. White and red wines are produced here, in addition to the region's own version of champagne – Methode Cap Classique (MCC). The largest of the city's wine routes is found in the Cape Winelands, comprising the wine-growing towns of Stellenbosch, Franschhoek and Paarl. In the southern suburbs, there is also a smaller wine route in Constantia, which also dates back many, many years.
For those wanting to enjoy some wine tasting in Cape Town, here are some of our top picks on how and where to savour local wines…
1. Take a Cape Town wine tasting tour.
If you're short on time, a half day Cape Town wine tour is your best bet. These tours run in the morning and in the afternoon. You will have the chance to visit some of the best-known estates in Stellenbosch, take a walk around town, explore the cellar, taste local wine (and cheese) and enjoy the beauty of the vineyards. A full day Cape Town wine tour is perfect for those with a bit more time to spare. On this tour, you will visit all three of the Wine Route's towns – Stellenbosch, Franschhoek and Paarl – and sample wines, visit cellars and see the vineyards of each region. What makes a tour such a good way to explore the Winelands is that you get to learn a lot from tour guides, wine makers and various other experts you meet along the way.
2. Try a self-drive adventure through a wine growing region.
If you love travelling at your own pace, a self-drive adventure is sure to be a fun way to take in the various wine routes across the peninsula. Visitors to the city can hire a car and then either explore the Cape Winelands, or head out even further to the Robertson wine route, or the Overberg wine route. Closer to home, there is the Constantia Winelands and a number of small estates also scattered around the peninsula. This option gives you plenty of flexibility. Be sure to plan your route carefully with the help of an interactive map, so that you know where to go. Making a list of estates to visit will help greatly, too – there are so many, and it can be overwhelming to choose where to go once you arrive.
3. Visit a local wine merchant, specialist or restaurant.
You don't always have to visit an actual estate to taste wine, either. There are many excellent wine specialist shops and restaurants across the city that offer tastings. Over the course of the year, a number of events are also held for wine lovers. Top wine merchants for tastings (and great deals on various wines) include Wine Concepts in Newlands and Gardens and Wine Cellars in Observatory. Annual wine events include the Good Food and Wine Show, Cape Winemakers Guild Auction Showcase, Gugulethu Wine & Lifestyle Festival, Constantia Fresh Wine Festival, Durbanville Feast of the Grape, Elgin Cool Wine & Country Festival, Franschhoek Summer Wines, Franschhoek Uncorked, Cap Classique & Champagne Festival, Robertson Wacky Wine Weekend, Stellenbosch Wine Festival and many others.
_________________________________________
What is your favourite way to enjoy wine tasting in Cape Town? Let us know how you love to enjoy your favourite wine.