Whether you're on a mission to find the perfect cup of coffee in Cape Town, or you're keen to discover one of the amazing tea bars popping up across the city, enjoying a cup of your favourite beverage gives you quite a lot of options. Cape Town has a fantastic cafe culture, with plenty of quirky coffee spots, tea bars and cosy side-walk cafes to be found in just about every neighbourhood.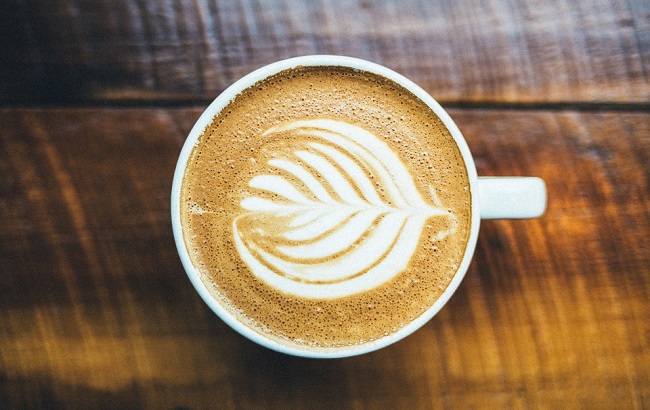 In this mini-guide, we take you on a virtual tour in search of the best tea and coffee spots in Cape Town. Sit back, relax and make a not of all the places that interest you the most, so that you know where to head to the next time you feel like a cup of something warm and delicious.
Try These Tea and Coffee Spots in Cape Town
In the mood to relax with a hot beverage and bite to eat? Some of our favourite coffee and tea cafes in Cape Town include these gems…
Truth Coffee Roasting
36 Buitenkant Street, City Centre | +27 (0)21 200 0440
Why visit? For starters, there is the amazing steampunk inspired interior, complete with gleaming chrome machines and other such wonders. But even more importantly, there is the world-class coffee that is roasted to perfection. There is a reason that Truth Coffee is fondly referred to as a coffee cult, after all, and its loyal following will be the first to tell you that this coffee is the best in town. It's also a great spot to sit and relax for a bit, as you take in the ambience and mingle with locals.
Lady Bonin's Tea Bar
213 Long Street, City Centre | +27 (0)83 628 2504
The very first tea bar in Cape Town, Lady Bonin's is where you can find a huge range of tea blends to suit just about every taste, mood and preference. There is also a shop, where pre-packaged blends can be bought to enjoy at home. Teas include green, black, white, Rooibos,  infusions and many other exotic delights. Drink your tea in the small courtyard or take your tea to go.
The House of Machines
84 Shortmarket Street, City Centre | +27 (0)21 426 1400
Trendy coffee haunt by day, upmarket biker bar by night, House of Machines is something of a paradox. The decor of this CBD hangout is inspired by the machines the venue honours, with a bike shop at the back and a rather edgy feel. The coffee is fresh and delicious. There's a small courtyard at the front as well as a spacious interior, and you can get your coffee to go or to stay. They also serve up tasty meals if you're peckish.
Origin Coffee Roasting
28 Hudson Street, Green Point | +27 (0)21 421 1000
If you are a coffee aficionado, you need to stop past this spot to have a cup of pure Origin roast at least once in your lifetime. In fact, Origin coffee beans are enjoyed at a number of coffee shops across the city… making this roasting company something of an expert when it comes to fine brews. The vibe at their in-house cafe is laid-back, the venue is trendy, the food is good, and, while the service may be a little slow, it is worth the wait.
O'ways Teacafe
2 Heritage House, 20 Dreyer Street, Claremont | +27 (0)21 671 2850
In the southern suburbs, O'ways is where you will find an impressive selection of tea blends ranging from green to fruit and herbal infusions, black, white, red and everything in between. They also offer excellent coffee blends, and a great menu of snacks, light meals, breakfasts and lunches.
I Love Coffee
Draper Street, Claremont | +27 (0)82 575 1493
The coffee at this Claremont hangout is excellent, but that is not what makes it unique. I Love Coffee is the first completely deaf run coffee shop in Cape Town. Here, you can enjoy the chance to learn how to place your order in South African Sign Language. There are a few tables if you'd like to have your coffee to stay, or you can grab a cup to go if you're on the move.
Bootlegger Coffee Company
39 Regent Road, Sea Point | +27 (0)21 434 0060
Bootlegger is technically a franchise, with a few branches found throughout the city. The Sea Point one is central and always bustling however. The range of coffees are good, the food is good, the early morning 06h30 special is also worth noting – early birds will enjoy getting their fix bright and early. What makes this spot a great pick is that it is ideal as a regular stop for good coffee.
The Botanical Tea House
3 Bushwood Road, Mowbray | +27 (0)82 899 1461
Tucked away in the quiet suburb of Mowbray is an undiscovered gem. The Botanical Gardens Tea House has a quaint style, with quirky decor, a beautiful garden, delightful menu options that are just right for High Tea, and, of course, a good range of tea blends. They don't do takeaways, but you will want to sit and stay a while once you enter this tranquil space.
______________________________________________
Where is your favourite place to enjoy tea or coffee in Cape Town? Let us know what you think!