In this series, we will be bringing you the best of the best when it comes to things to see, do and try in Cape Town. From landmarks to parks and beaches; cultural wonders to wacky weirdness, our top 10 series aims to showcase the many amazing things that South Africa's Mother City has to offer.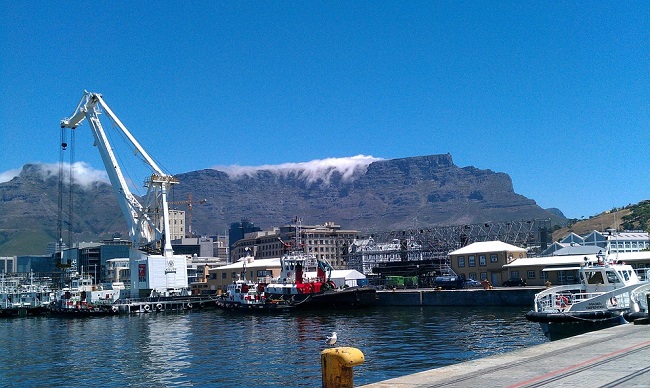 It is a big fat myth that you need lots of cash to enjoy a visit to the Mother City, as you will soon see from our list of amazing things to do in Cape Town for under R100. While it's nice to have a big budget for your holiday (or weekend!), there are many, many things to do in and around the city that won't cost more than a few Rands. There are also many free things to do in Cape Town.
Affordable Things to Do in Cape Town for R100 or Less
Without further ado, here are some affordable things to do in Cape Town for R100 or less…
1. South African National Museum & Company Gardens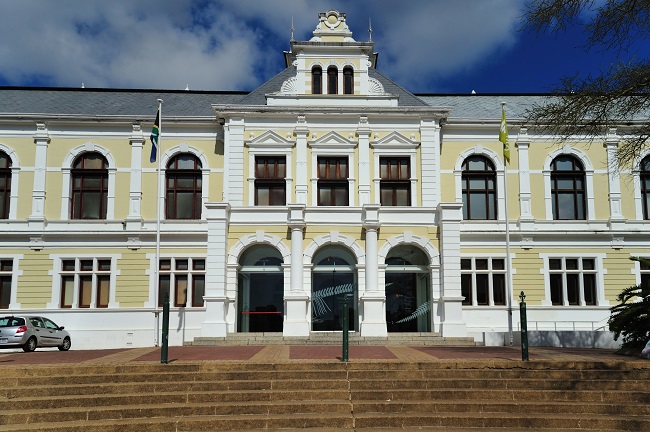 Cost: Students & pensioners: R15; Adults: R30 (family packages also offered at R75 for 2 adult and 2 children)
Open: Monday to Sunday: 10h00-17h00 (closed on Christmas and Workers Day)

The beautiful old SA National Museum costs very little to get in, and on public holidays, it is free. The Company Gardens meanwhile don't cost a cent to enjoy. Head into the museum to take a look at all of the amazing exhibits, which range from marine wonders to dinosaurs, birds, mammals and other interesting items. Afterwards, take a stroll through the gardens, looking at fish ponds, roses, lawns, squirrels and birds. There's also a nice restaurant within the gardens – it is not free, but you will have saved a few Rands for coffee!).
2. South African National Gallery
Cost: Students & pensioners: R15; Adults: R30 (family packages also offered at R75 for 2 adult and 2 children)
Open: Monday to Sunday: 10h00-17h00
On Government Avenue, within the Company Gardens, you will find the SA National Art Gallery. Here, for R15-R30, you can see some of the foremost artworks from local and international artists. Look out for legendary pieces such as Jane Alexander's Butcher Boys, walk through the many halls of modern and classic art, and come away with a new appreciation for the massive talent found within South Africa.
Recommended Accommodation
3. Explore the V&A Waterfront
Cost: FREE
Open: Monday to Sunday: 09h00-late
Sure, it's easy to spend a lot of money if you are going shopping or planning to visit places such as the Two Oceans Aquarium. But, you don't have to spend a thing to enjoy the year-round holiday atmosphere at the Waterfront. Take a stroll along the water, look out for seals and interesting boats, cross over to the Clock Tower section, and take a free diamond tour at Shimansky while you're there. You could also buy a frozen yoghurt at the Food Court and enjoy it outside while you listen to live music at the amphitheatre.
4. Visit Green Point Urban Park
Cost: FREE
Open: Monday to Sunday: 07h00-19h00
We love community parks in Cape Town. Green Point Park is an especially great park, with a host of facilities for all ages. There's a toddler play area, a kids' play area, lawns, outdoor gym, biodiversity gardens, birds, mammals and all sorts of interesting things to see. Walking and cycling paths are also offered for those wanting to get active, while various relaxation and rest areas can be found for those wanting to unwind. The park entrance is found at 1 Fritz Sonnenberg Road in Green Point, near the Cape Town Stadium.
5. Hunt for Semi Precious Gems at The Scratch Patch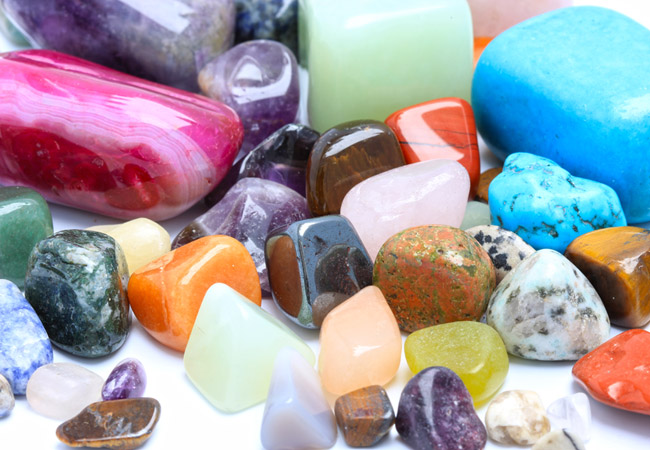 Cost: From R15 (small bag) to R95 (large container)
Open: Monday to Sunday: various times
There are two Scratch Patch branches. The Simons Town branch is the original branch, and is located on Dido Valley Road. This branch is open from on Monday-Friday from 08h30 to 16h45pm and on weekends and holidays from 09h00 to 17h30. The Waterfront branch is on Dock Road (opposite the aquarium), and is open from 09h00 to 18h00 every day. For a smallish cost, you can fill a bag or container with as many semi precious stones as you can find. Great fun for the whole family!
6. Try a Wine Tasting at Wine Concepts
Cost: FREE tastings (and wine at various prices)
Open: Monday to Friday: 10h00-19h00; Saturdays and Public Holidays: 09h00-17h00
Longing to try a wine tasting tour but low on funds? On Kloof Street, in the trendy Lifestyles on Kloof shopping centre, you will find Wine Concepts. This wine store often offers wine tastings at no cost. They specialise in wines, with a wide selection of wines at various costs (including some affordable options for R100 or less) as well as whiskies and other options. What's great about this spot is that you can often meet winemakers and learn more about what is on offer. Be warned however – there are not tastings every single day. It's worth going past to see if any are on offer though!
7. Unwind at De Waal Park
Cost: FREE
Open: Daily from 06h30-20:00 in summer (September-March); 07h00 to 18h00 in winter (April-August)
De Waal Park is situated on Camp Street in Gardens, bordering Oranjezicht. The park is free to enjoy all-year around, and is popular with dog walkers, yogis, leisure seekers, walkers and families. During the summer season, free concerts are held on weekend afternoons, with various local bands performing. But even in the middle of winter, this park offers a relaxed space to relax, picnic and get some fresh air.
8. Take a False Bay Train Ride
Cost: R30 upwards for a return ticket (depending on departure point)
Open: Daily at various times
The southern railway line travels from Cape Town Station all the way through the southern suburbs, before reaching the False Bay coastline. Wherever you get on, a return trip on this line is a fun way to take in the sights. Once the line approaches Muizenberg, you will be able to follow the Indian Ocean through St James, Kalk Bay and Fish Hoek, before reaching Simons Town. Stop at any of these beaches to enjoy some sunshine, or perhaps an ice cream. Alternatively, continue on to Simon's Town to explore.
9. Visit the Simons Town Toy Museum
Cost: R5
Open: Monday to Thursday and Saturday from 10h00-15h45
For just a few Rand, you can enter the magical world of Warrior Toy Museum, which is situated on the Main Road in Simons Town. This lovely place will appeal to all ages. There are dolls from ancient eras, beautiful tin cars dating back through the ages, nostalgic, impeccably cared for novelty items and a large train track that runs across most of the museum.
10. See the Penguins at Boulders Beach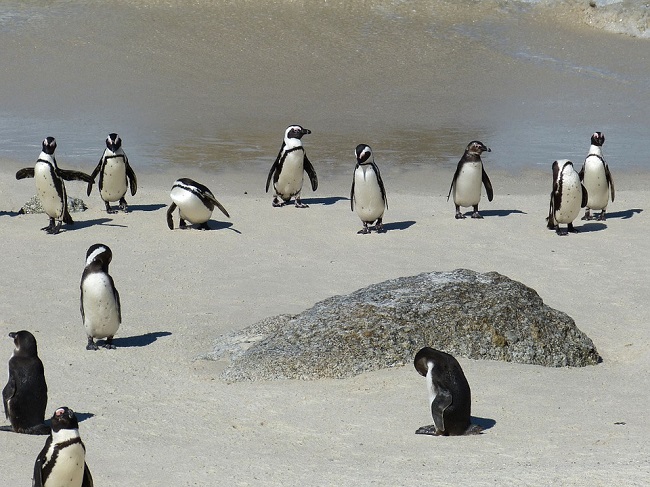 Cost: R35 for kids; R65 for adults
Open: Times vary according to season, but typically open from 08h00 until 17h00 or later every day
Boulders Beach lies near Simons Town, on Kleintuin Road. For a once-off conservation fee, you can enter this reserve. While Boulders is a beach, it is unusual for a number of reasons. The space is shared with a large colony of breeding African penguins, which means that the area is strictly preserved. No alcohol or weapons are permitted, no littering or excessive noise is allowed either and caution should be taken around the birds. Some areas are closed to human access – if you follow the boardwalk you will be sure of staying in designated areas.
__________________________________
And there you have it… plenty of things to do in Cape Town for under R100! As you can see, you don't need heaps of money to enjoy Cape Town… if you know where to go, that is!