In this brand new series, we will be bringing you the best of the best when it comes to things to see, do and try in Cape Town. From landmarks to dining hotspots; cultural wonders to wacky weirdness, our top 10 series aims to showcase the many amazing things that South Africa's Mother City has to offer. 
Our first post in the series is Top 10 Things to See in Cape Town. These are the things that you would want on your bucket list. The things that make the city a world-class travel destination. The things that are on the guidebooks, postcards and brochures. In other words, the things you absolutely don't want to miss!
Top 10 Cape Town Attractions You Won't Want to Miss
In no particular order, here are the things you definitely want on your 'to-see' list…
1. Table Mountain
This table-shaped mountain needs no introduction. Whether you are heading to the top with the help of a cable car, or you are taking a walk along one of its many paths (such as Lion's Head, for instance), or even simply enjoying the beauty of its flora and fauna. The mountain is everywhere you look. To get the best Table Mountain experience, try a cable car ride or make like a local and head out for a full moon hike on Lion's Head.
2. Kirstenbosch Botanical Gardens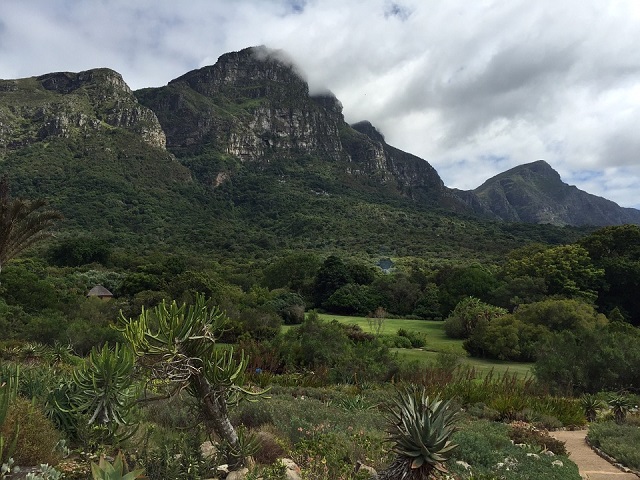 In Newlands, Kirstenbosch Botanical Gardens is an indigenous plant oasis that has won numerous awards over the years, including a gold medal at the recent Chelsea Flower Show. Highlights here include the large rolling lawns, beautiful themed sections (the cycads are especially interesting), two restaurants, and of course, the canopy walkway that offers a whole new perspective. In summer, concerts and open-air movies are held. Whatever time of year you visit, you are sure to find plenty to see as you explore the gardens.
3. Castle of Good Hope
On the corner of Buitenkant and Darling Streets in the very centre of the CBD lies the 17th Century Castle of Good Hope. It was built between 1666 and 1679 by the Dutch East India Company (VOC), acting as a maritime replenishment station and a defensive fort. Today, it is a museum and landmark that offers a fascinating glimpse into the city's early military history. You may even get a chance to watch a live canon being fired on the lawn.
4. Robben Island
From the Clock Tower section of the V&A Waterfront, you can access the Robben Island Gateway Museum and then take a ferry over to the island itself. Tours are run by former prisoners, adding a personal, deeply moving aspect to the experience. Learn about the apartheid struggle, see the tiny cell where Nelson Mandela spent so many of his years and come away with a brand new perspective.
5. Greenmarket Square
Situated between Longmarket and Shortmarket Streets in the City Centre, Greenmarket Square is the oldest market in the city. The market is home to an assortment of stalls, with everything from clothing to African curios available. This cobbled square has plenty of charm, with side walk cafes to be found on almost every side. Browse the market, then stop for a coffee as you watch the crowds.
6. Bo Kaap
The Cape Malay Quarter, as it is also known, is a unique area that lies on the slopes of Table Mountain in the City Centre. Famous for its steep cobbled roads, brightly coloured cottages, museum, spice market, art galleries and no fewer than seven mosques, this area is special in more ways than the obvious. This is one of the few areas that escaped the forced evictions of the apartheid.
7. Cape Point
All the way at the very tip of the peninsula is Cape Point – home to a nature reserve, entire floral kingdom, amazingly rugged beaches, wildlife and wild climatic conditions. This False Bay gem is beautiful and unspoiled by development. Visitors can take a driving tour, walk around on some of the wind-swept beaches, look out for wildlife and marine life or simply enjoy the vast open spaces and natural fynbos.
8. V&A Waterfront
The Victoria and Alfred Waterfront, or V&A for short, is a world-class shopping, entertainment and leisure hub that lies on the harbour of the Atlantic Seaboard, just a few minutes from the CBD. It is home to a large shopping centre that has a range of designer, home, lifestyle and clothing stores (and plenty of restaurants, a cinema and other facilities). Within the greater Waterfront area, you will also find the Two Oceans Aquarium – an incredible aquarium that has daily feeds of its resident ragged tooth sharks. There is also a craft market shed and a food market, plus a Mineral World Scratch Patch.
9. Company's Gardens
Created by the VOC (Dutch East India Company) the Company Gardens is situated off Adderly Street, with access points to be found on Orange Street and other streets. A series of pathways, lush lawns, friendly squirrels (that can be fed with peanuts), aviary, restaurant, fish ponds and the South African National Museum and Planetarium make this spot worth a visit. Buy a cooldrink and relax on the lawn, stroll through the shady paths, have a look at the museum and have a laugh at the antics of the squirrels.
10. Long Street
An institution in itself, Long Street, is, as you may have guessed from the name, long. This street is located in the CBD, running from Strand Street at the bottom, and Buitensingel at the top. Along the way, there are many nightclubs, bars, coffee shops, restaurants, clothing stores, book stores, curio stores, thrift stores and other interesting things. Whether you visit during the day (super chilled and interesting shopping) or during the night (upbeat vibe, great for a night out), this street is always fun to visit.
_____________________________________
So there you have it… these are our top 10 things to see in Cape Town. Stay tuned for the next in this series, which will help you get to know the Mother City even better than ever!