While any time of year is fantastic for hiking in Cape Town, there is something about spring hikes that take the experience to a whole new level. Here in the scenic Western Cape, we are blessed with an abundance of nature reserves, forests, wooded areas, gardens, mountain paths and other wonderful places to hike. With spring in full swing, I thought it would be a good idea to share some ideas on where to indulge in some fresh air, beautiful scenery and pretty spring views…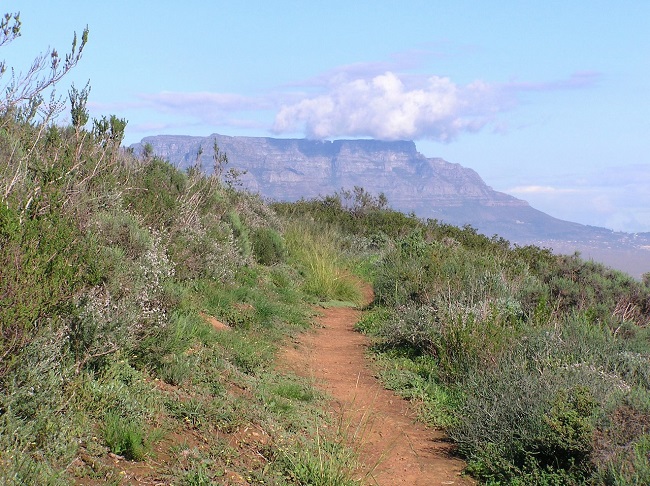 Ready to get started? Let's get right on to our list of spring hiking and nature walk ideas to see where you can enjoy some outdoor time in the next month or few.
Cape Town Spring Hikes and Nature Walks
First things first. Over the years, we have put together a number of great resources in the way of nature and outdoor activities. Many ideas can be found in our useful Why Cape Town section, which is filled with ideas on what to see and do in and around the city. There are also many posts in our blog that also offer inspiration for hikers and walkers.
If you are looking for a list of general places to hike, head on over to our list of hiking spots in Cape Town. If, on the other hand, you would like to see a full list of beautiful nature spots to visit, picnic and relax, then head on over to our list of nature reserves in Cape Town. For a list of key birding areas, you can check out our recent post on bird watching in Cape Town.
To keep things in line with the season, the list we are about to share below focuses on gentler hikes as well as walks that can be completed by all fitness levels. Without further ado, here are some of our suggestions to try…
* Kirstenbosch Botanical Gardens
Yes, I know, we have mentioned these epic gardens more than a few times. But that is for very good reason. As far as walks and nature go, no post would be complete without mentioning this lovely space. The addition of the Canopy Walkway has certainly added even more to the offering here, and while entry is not free, it is worth every cent to enjoy the numerous paths, gentle walkways, tree top walkway and more serious hike access points. There's also a tea room, gift shop and large lawn that is just right for picnics, so leisure time can be enjoyed after a good walk about.
* Newlands Forest
We have mentioned some of the trails in this forest in previous posts, but they are beautiful enough that they warrant mention here as well. Starting from the parking area, there are many routes that span across the forest, catering to various levels of fitness and experience. It is best to join a hiking group that knows the area (or have a guide who has experience), as this will maximise your enjoyment. See if you can find the Contour Path, Woodcutters Trail or the Moon Rocks for a truly magical experience!
* West Coast National Park
More walking than hiking, this incredible nature reserve can be explored by foot. Without a doubt, spring is the time to visit. This is when the landscapes transform into a riot of colourful wildflowers that span as far as the eye can see. Needless to say, it is all rather spectacular. Walking is a great way to take in the flowers, but if you visit closer to the tail end of spring, there is still plenty to see in this park – including the Fossil Park.
* Tygerberg Nature Reserve
In the northern suburbs of Cape Town lies the scenic reserve of Tygerberg. The reserve is home to 24 mammal species, 137 bird species, 22 different reptiles, 7 types of frogs and 562 plant species. Of its plant species, 23 are threatened, 8 are endemic to Cape Town and 3 are found only in the reserve. In other words, this place is full of natural heritage!
* Lower Lion's Head Circuit
The higher, more popular Lion's Head hike is enjoyed on full moon and throughout the year during the day, but its lower and gentler sister is equally worth exploring. The hike starts on Signal Hill Road in the City Bowl and goes around Lion's Head in a circle. There are benches throughout the walk and it is gentle enough for everyone to enjoy. Be sure to bring a camera – the views from the top are great, but so is the scenery on the path.
…
These are just a few ideas to get you started. Be sure to have a look at the links we shared above if you wish to learn more about specific hikes or reserves, and, if you have any suggestions to add to our spring hiking in Cape Town list, please share them below in the comments!