We are total suckers for any Cape Town travel video that showcases our beloved city. When we came across the amazing Expedia Cape Town Vacation Travel Guide, we just had to share it with you! From the YouTube video, here's what they had to say about this video: "We sent one of our star cameramen back to his old hometown for this shoot, and when we received the footage we were blown away. Not only are the shots spectacular, he returned with three times as much footage as usual! Despite out best efforts to cull shots and limit the video to the usual eight to ten-minute run time, our writer, composer and editor were so seduced by both the colors and stories of Cape Town, they decided to let this one run out to almost twenty minutes. So here it is, our longest video ever. We hope you'll be as inspired by the richness and rhythms of Cape Town as we were."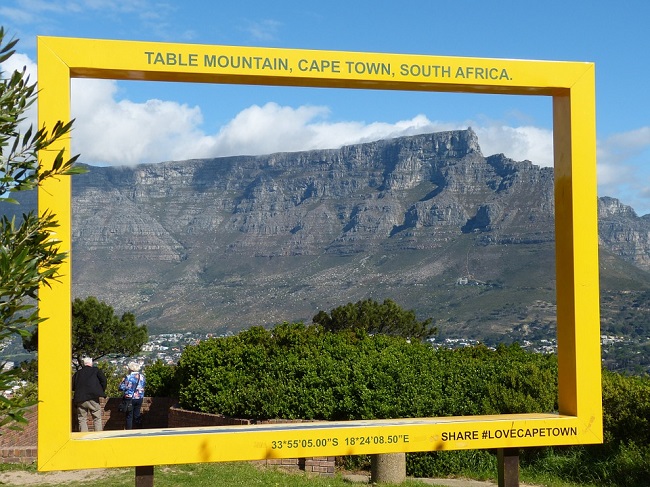 After watching this beautifully filmed video, we are even more inspired by the Mother City than ever before. Have a watch and you will soon see what we mean!
Enjoy This Epic Cape Town Travel Video
As the winner of numerous travel awards, it goes without saying that this South African city is famous for its vast beauty. What we loved most about this 17+ minute Cape Town travel video is that it showcases the many diverse faces of the city. From its inner city to its beaches; the mountain to the museums, Cape Winelands and many other places of interests, this video is the ultimate guide to Mother City travel.
Some of the places shown in this Cape Town travel video include the following:
Museums. From the South African National Museum to the Jewish Museum, Apartheid Museum, Iziko Slave Lodge, Gold of Africa Museum, Springbok Rugby Experience Museum, there are many museums found across the city.
Bo Kaap. Famous for its colourful cottages, steep cobbled roads and rich Cape Malay culture, the Bo Kaap is a must-visit on any Cape Town holiday. You can learn more about this area in our mini guide to Bo Kaap.
Sea Point Promenade. Stretching all the way from Mouille Point to Sea Point, this long strip of beachfront lies alongside the Atlantic Ocean. It's popular with joggers, walkers and sunset chasers – here's what to see and do along the promenade.
V&A Waterfront. With its world-class shopping centre and host of attractions, ranging from the Two Oceans Aquarium to the Scratch Patch, Watershed Market, Clock Tower and harbour, the V&A Waterfront should be on any Cape Town bucket list.
Robben Island. This is where former South African president Nelson Mandela spent a good deal of his imprisonment during the dark years of the apartheid. Learn more about this island in our guide to Robben Island.
Table Mountain. Easily the most famous landmark in Cape Town, this flat-topped mountain needs no introduction. Whether gazing at it from a distance, climbing it or taking the cable car, you are sure to fall in love with Table Mountain.
Kirstenbosch Botanical Gardens. This world-class garden is home to a treetop canopy walkway, large rolling lawns that host concerts and open-air movies in summer, many winding paths and plenty of other highlights. Get the full scoop in our mini guide to Kirstenbosch Gardens.
Beaches. From Clifton and its four beaches, to Camps Bay's glittering beachfront, Llandudno's sheltered beauty and the False Bay's many laid-back coastal spots, nothing compares to Cape Town beaches!
Hout Bay. Fondly known as the Republic of Hout Bay, this sleepy fishing village is home to a long beach, a bustling harbour, quirky markets, laid-back restaurants and the famous Chapman's Peak Drive. Here's what to see and do in Hout Bay.
Boulders Beach. Home to a large colony of African penguins, Boulders Beach lies on the False Bay coastline, just outside of Simon's Town. Learn more about this beach in our guide to Boulders Beach.
Kalk Bay. One of our favourite places, Kalk Bay is the ideal place to spend a day. Go for a walk on the beach, stop for lunch at Brass Bell and then explore the bustling Main Road that is dotted with galleries and shops.
Constantia. The lush Constantia Valley is home to a small selection of wine estates, along with hiking trails, restaurants, a shopping centre and a verdant green belt. Here are some of the many great things you can do in Constantia.
Cape Winelands. Including the towns of Stellenbosch, Paarl and Franschhoek, the Cape Winelands lies just half an hour or so outside of the city. Get the full lowdown on wine tasting in Cape Town to see why this is a must-do on your visit!
________________________________________________________
We don't know about you, but we're feeling all warm and fuzzy after that. Have you watched this Cape Town travel video? Share your thoughts below and let us know what you thought!