Table Mountain is easily the most famous thing about the Mother City. Whether you're climbing it, looking down from it, marvelling at it or using it to direct you around the city, the mountain's presence is comforting and magnificent.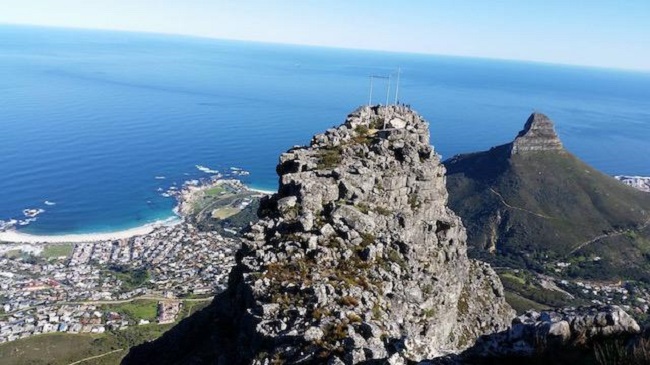 [Image via HikingTableMountain.com]
Taking its name from its unique flat top, which gives it the appearance of a very, very large table, this mountain stretches across most of the city. When clouds roll over its top, it's said to have a table cloth. Whether seeing it from far away or heading up in the cable car, you cannot spend more than an hour in this part of the world without noticing the mountain at least once or twice.
How to Experience Table Mountain in Cape Town
What are the best ways to get your full dose of Table Mountain in Cape Town, you may be wondering? Well, there are a few ways that you can enjoy the many wonders that this iconic landmark offers. Here are some of the ways that you can get your mountain fix…
Take a Hike
Hiking Table Mountain offers a number of incredible hikes on the mountain and its various peaks. These range from easy hikes on the Pipe Track or Top Circuit to moderate hikes such as Lion's Head and Plattekloof Gorge, and challenging hikes such as Twelve Apostles and Skeleton Gorge. Hiking is an amazing way to take in the rich diversity in plants, vegetation, birdlife and wildlife found on the mountain. Hikes range from shady forest adventures to steep cliffs and rocky pathways, making this a good workout, too. If you love getting out into nature and working up a sweat, contact Hiking Table Mountain on +27 (0)76 339 0215 or email [email protected] to find out more about current rates and hiking packages.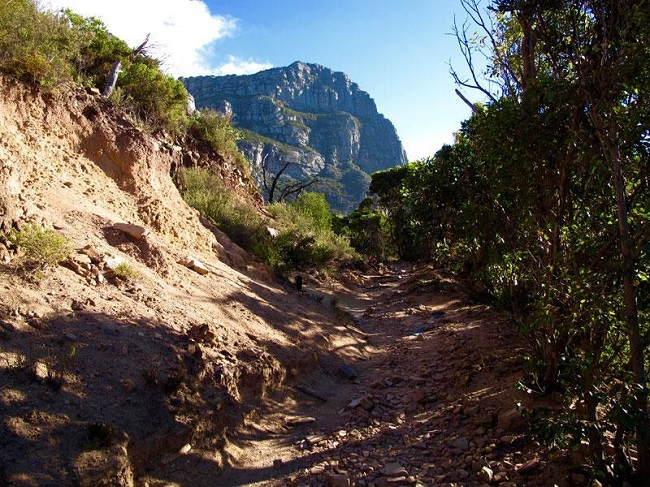 [Image via HikingTableMountain.com]
Head Up in the Cable Car
You could also try a cable car trip up the mountain. Thanks to a recent cable car upgrade, this modern system is in tip top condition. Generally speaking, the cable station is open most of the year around. Windy conditions and wet weather are not ideal for operation, so it's best to contact the cable station in advance if the weather is poor. There are often specials running for groups, while prices per person are not too expensive. Once you reach the top, you can have a walk around, take some photographs and enjoy the breathtaking views! For more information, contact Table Mountain Aerial Cableway on +27 (0)21 424 8181.
Enjoy the Views
Another way to enjoy the mountain from a distance is to head out to one of the Cape's breath-taking beaches that offer those picture-perfect images of the mountain. Blouberg is one of the best beaches to see the mountain from afar. This beach lies on the northern Atlantic Seaboard, about 20 minutes from the City Centre. The beach is famous for its beautiful sandy shore, wind sports and beach-side restaurant, The Blue Peter. Go for lunch or afternoon drinks, then take a walk on the beach to take in the sight of Table Mountain in the distance. You may catch a wind surfer on the water as well!
_________________________________________
Avid birders and nature lovers will be excited to know that the mountain is a diversity goldmine, with a large number of species. Many bird, animal and plant species are endemic to the Cape, which is, after all, home to its very own Floral Kingdom. The Cape has an extremely high concentration of plant species – about  1,300 per 10,000 km2! There are over 1500 fynbos species, 100 different iris species and some 500 different erica species. The mountain's birdlife is equally rich. Look out for species such as Peregrine falcon, rock kestrel, Cape siskin, a variety of sunbirds, paradise flycatcher, cinnamon dove and many, many other amazing species that are found across the varied habitats.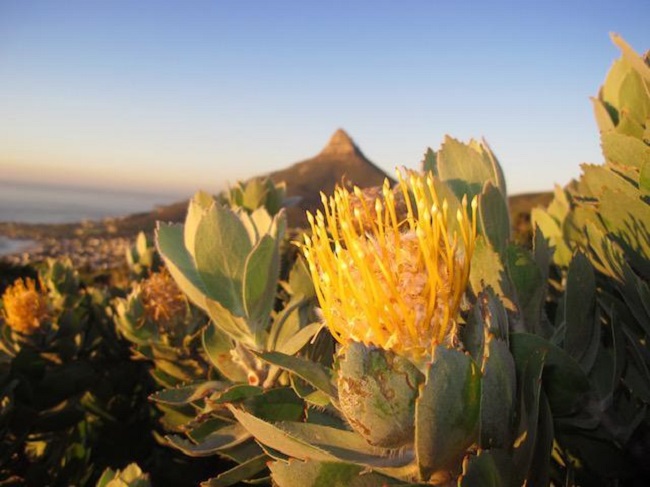 [Image via HikingTableMountain.com]
If it's wildlife you want to see, you won't be disappointed. In addition to the famous dassies (rock hyrax), there are also a number of other wildlife species on the mountain. Keep an eye out for rare frogs, tortoises, reptiles, eland, porcupine, mongoose, fox, genet, caracal, lynx and otter species.
Make sure that you have your camera charged (or your phone charged, if you're taking snaps to share online), bring a water bottle, sunglasses, sunscreen, bug bite cream and comfortable footwear, and do whatever you can to get onto the mountain. We promise, once you experience Table Mountain in Cape Town, you'll love it as much as we do!
When was the last time you visited Table Mountain in Cape Town? Let us know in the comments below!