Looking for things to do over the weekend? Saturdays are the perfect day for relaxing, getting out and about, taking in some sights, and simply enjoying the good life. In South Africa's Mother City, Saturday is the official weekend. Work is still a while away, you have recovered from Friday and the week before. It's time to get out and enjoy some much-needed downtime, whatever the weather is doing!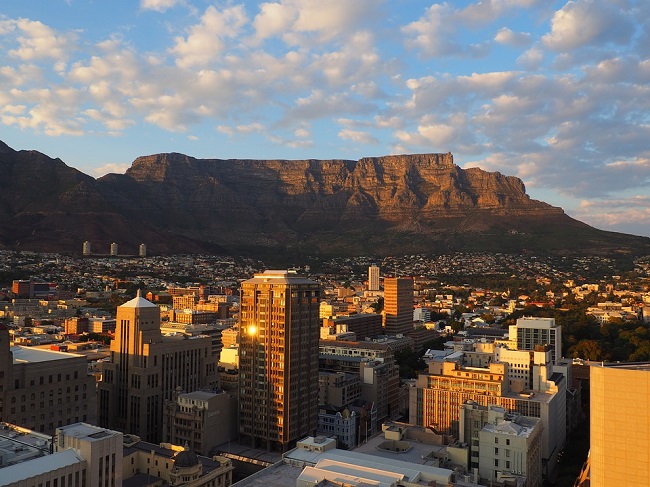 In this mini guide, we have included some of the best things to do on a Saturday in Cape Town and surrounds. From museums to markets, harbourside fun to hiking, culture, scenery, wine tasting and plenty more in between, this list is sure to give you some ideas on what to do this weekend in Cape Town.
Best Things to Do in Cape Town on Saturday
Starting off in the City Centre and winding off along False Bay, we have you covered from coast to coast. Some of the best things to do in Cape Town on Saturday include the following…
South African National Museum & Company Gardens
The South African National Museum & Company Gardens is located in the heart of the CBD, just off Long Street. Here, you will find the main museum, which houses a selection of displays along with a planetarium and the famous gardens. Entrance is affordable to both the museum and planetarium, while the gardens are free to explore.
Greenmarket Square
Just around the corner from the museum lies Greenmarket Square, on the corner of Longmarket and Burg Streets. While the goods sold here are not always truly unique, there are often many interesting African artifacts to see. Highlights include the famous Egg Man, plenty of sidewalk cafes alongside the market and a great vibe.
Lion's Head
A popular spot for morning hikes and full moon hikes, Lion's Head gets its name from its lion-shaped profile. This part of Table Mountain offers some incredible views for those wanting to enjoy a climb. The route is moderate, with a slightly easier option also available. View more information on this hike in our Lion's Head guide.
V&A Waterfront
Festive throughout the week, weekends at the V&A Waterfront are even more fun. There is the Two Oceans Aquarium, along with the V&A mall itself, Scratch Patch Mineral World, Watershed craft market, Wheel of Excellence, the harbour, boat trips, lazy seals and plenty of restaurants. The Clock Tower is also found here, which is where you will find the Gateway to Robben Island Museum.
Sea Point Promenade
If the weather is clear, take a walk along the scenic Sea Point Promenade. This long stretch of coastal boardwalk runs from Green Point all the way into Mouille Point. Along there way, you will find outdoor fitness equipment, a lawn, a beach and various art installations. Towards the end, there are the Sea Point swimming pools and a few food trucks and picnic benches.
Camps Bay
With so many things to do in Camps Bay, this popular Atlantic Seaboard neighbourhood is great to visit throughout every season. During the hot summer months, it offers the ideal place to soak up some sun on the beach. Even during the cooler winter months however, there is much to do, from dining to hiking, shopping and more.
Hout Bay
A little bit further, at the tail end of the Atlantic Seaboard, there is lots to of things to see and do in Hout Bay. This sleepy fishing village is home to a long beach, a variety of restaurants and cafes, the World of Birds nature sanctuary, Chapman's Peak, a bustling harbour, and a few interesting shops. You could easily spend an afternoon here without getting bored.
Kirstenbosch Botanical Gardens
In Newlands meanwhile, the beautiful Kirstenbosch Botanical Gardens needs little to no introduction. This incredible garden is home to a variety of natural wonders, along with lawn lawns that host concerts and open-air movies during summer, a few restaurants, a gift shop and a market that takes place in summer.
Constantia Wine Route
A short drive from there gets you into Constantia, where the oldest wine estate in South Africa is found. Groot Constantia offers an excellent place to enjoy wine tastings, cellar tours, dining or even a walk around the grounds. There is a lawn lawn, lots of amazing buildings and a small cultural museum found here.
Kalk Bay
Heading out into False Bay, this is somewhere that everyone should visit at least a few times. We love Kalk Bay for many, many reasons… from its laid-back people to its restaurants, cafes and ocean-facing bars, its busy harbour, its amazing shops, its picture-perfect views and its holiday atmosphere.
Simon's Town
Also in False Bay, Cape Town, Simon's Town is always a pleasure to visit. Just before you get into town, you will find Boulders Beach – home to a large colony of African penguins. Once you get into town, you can explore the main road. There is the toy museum, the SA Naval Museum, a number of interesting vintage shops, and the Waterfront that offers restaurants and boat charters. There is also a Scratch Patch here.
____________________________________
These are just a few of our top rated things to do in Cape Town on Saturdays. What are your favourite things to do in Cape Town over the weekend? Let us know in the comments below!
P.S. Need help in planning the perfect holiday? Book your stay with ComeToCapeTown.com today to find a wide variety of world-class accommodation, along with plenty of assistance in planning things to do in Cape Town and surrounds throughout your stay.