Yes, you read that right… snowboarding in Cape Town may seem impossible, but during the winter months it is possible to head out just a little way outside of town to enjoy some good old fun in the snow. With the weather getting nice and chilly, what better time to start looking at activities are best enjoyed in the winter months?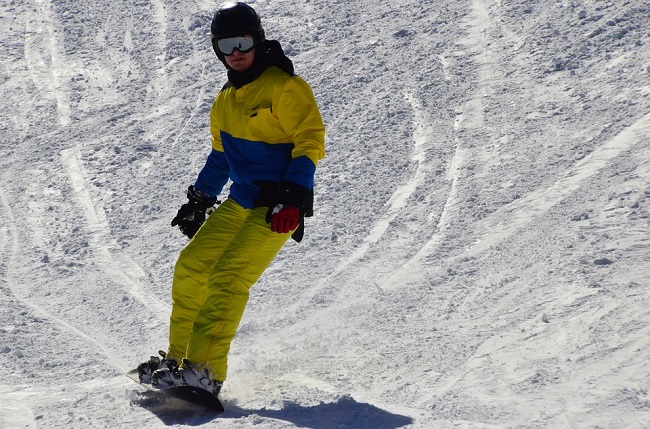 While the Cape is best known for its beautiful beaches, warm sunny weather and laid-back atmosphere, the province experiences a rather magical winter season. Snow on Table Mountain is a regular occurrence once the temperatures begin to drop, but it is the countryside a few hours outside of the main city that offers the best chance of enjoying snow in the Cape. You can check out our post on snow in Cape Town to learn more about Ceres and Matroosberg (our primary snowy areas in the Cape Province), but today, we will be taking a look at one of the best snow activity, which of course, is snowboarding!
Where to Go Snowboarding in Cape Town
Skiing is sadly not really a 'thing' in this part of the world, as the snowfall is seldom heavy enough for a full slope or even a half slope. But with that said, on the higher mountains and in certain parts of the province, snowfall is thick enough to be ideal for snowboarding. Some will tell you that this activity is way more fun than skiing. I can't talk from experience (not yet, anyway!), but from the looks of it, I would say that taking to the snow on a board looks like a lot of fun.
There are a few adventure companies such as DownhillAdventures.com (contact info below) that offer snowboard and gear hire, but it is essential to contact Matroosberg Reserve to check whether conditions are right, and to find out more about getting to the reserve and where you are able to take to the snow. You will find contact information for the reserve below too.
Matroosberg Reserve: 0731940885
Downhill Adventures Cape Town: +27 (0)21422 0388
You Could Also Try Sandboarding in Cape Town
If there is not enough snow or the reserve is not open, or you'd rather shelf this idea for now, you can also give sandboarding a try. We have a great post with loads of info on where to go sandboarding in Cape Town and surrounds, which has all the info you need on how it works. To give you a quick summary – this activity is done just out of town on the dunes of Atlantis in the Western Cape. It is weather dependent, so you will want to aim for a clear day without too much wind. No experience is needed however, so as long as you are in reasonably good shape, you should have no trouble learning how to sandboard.
You could of course give both of these activities a try… start off by learning your way around a board on a nice, dry sand dune, and then put your new found skills to the test in the snow!
For More Info on Snow in Cape Town…
Check out our post on this year's snow over here, or try our post on the 2014 Cape Town snow over here! Some other winter reading that you may find useful includes the following posts and pages:
* Ideas for a Winter Weekend in Cape Town
* What to Do in Cape Town… When it's Raining Outside
* More Things to do in Cape Town This Winter
…
Have you tried snowboarding in Cape Town or anywhere else for that matter? Ever been sandboarding? I'd love to hear about your experiences, and maybe pick up a few tips. Share your thoughts below and let me know!