Yes, yes – I know we are not quite there just yet, but as the weather starts to cool, I have been looking for fun things to do in Cape Town in winter or on cooler days to make the most of the changing seasons. Compared to many places further north, we have the luxury of winters that are often mild and lovely down here in the southern hemisphere. In fact, it is not uncommon to enjoy beach days in the middle of winter. For the most part, while temperatures can easily drop below 10 degrees Celsius, and storms, hail and even snow make an appearance at some point, the weather tends to be clear, crisp and wonderfully cool on an average wintery day.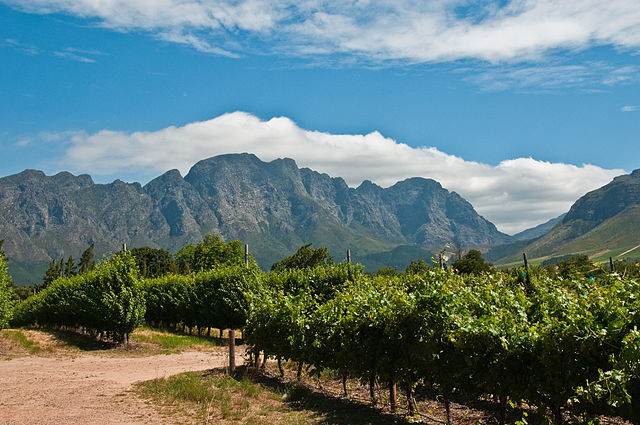 There is something about that kind of weather that makes me want to get outdoors and be active. Maybe it is just me, but I love the bracing feel of fresh air, clear, bright skies, beautiful winter scenery, the smell of smoke from fireplaces in the air… it is energising and refreshing. Of course, being nice and cosy next to a fireplace, with some good wine, good food and good company is also something I look forward to when the weather starts to cool.
For the time being, I thought it would be just the right time to share some ideas on things to do in winter in Cape Town, so that you could get your cold weather fun on even before winter gets here. These ideas are all perfect for the cooler months (or days!), without being limited to 'rainy day' activities.
Fun Things to Do During Winter in Cape Town
In search of new ideas for cooler days that don't suck? Tired of doing the same old things when the weather is less than perfect? Try these awesome ideas that will keep you warm inside and out…
1. Take a tour. Did you know that you can book some of the best tours in Cape Town directly from our website? From township tours to wine tasting tours, shark cage diving tours, peninsula tours, city tours and even safari tours, we make it as easy as pie to see the city's many highlights. Most of these tours are ideal for winter months, which are typically quieter, calmer and easier after the summer season hype dwindles down a bit. Half day and full day tours are offered too, allowing you to find the best tour to suit your time allowance. This is a great way for visitors to discover the Cape, but locals who want to see their city in a whole new way will also enjoy an informative, fascinating tour.
2. Take a road trip. You can also hire a car directly from CometoCapeTown.com (click here to learn more). Self-drive road trips are ideal for winter – especially on those cool weekends that have stormy skies but no heavy rain. Country roads, green fields, huge open skies above and the open road ahead are just some of what you can expect. With so many interesting towns and destinations within the province, exploring is something that locals and visitors love to do. If you don't want to venture too far out, you can simply take a cruise up to the Cape Winelands instead.
3. Go wine tasting. Once you are on the Cape Wine Route, you will be ideally positioned to visit some of the country's finest wine estates. The towns of Stellenbosch, Paarl and Franshhoek are among the top wine-growing regions in South Africa (and arguably, the world). Then on the other side of the peninsula, there is also the Constantia Wine Route. This route is smaller but equally excellent, boasting a selection of award-winning estates and some very pretty vineyards. Wine tasting in winter is magical, with the crisp weather offering the perfect time for scenic walks, vineyard tours, cellar visits, wine sipping, cheese sampling and fine dining.
4. Go hiking. Hiking in winter offers some of the best views around. Cooler weather is often ideal for physical activities, especially in the case of hikes and nature walks. Without the hot sun beating down, you can work up a sweat far more comfortably on cooler days. And, with some of the finest hiking trails around found across the peninsula, you can choose from gentle hikes to challenging hikes, depending on your level of fitness. Always remember the golden rules – hike with an experienced local guide who knows the area, stick to the trails and always bring water and suitable clothing.
5. Plan a getaway. Planning a weekend at a luxurious, ideally located villa near the sea, with a host of sumptuous facilities, lots of delicious food and wine, good company (romantic or otherwise!) and some good books is sure to revive even the most weary of weary souls. We have loads and loads of great villas to choose from, in areas such as Camps Bay, Clifton and Llandudno as well as the City Bowl and surrounds. Speaking from personal experience, I can tell you that a winter weekend at a beautiful self-catered villa can be just as relaxing as a two week long holiday if you do it the right way. Even if it is raining cats and dogs outside, you will feel a million miles away as you relax and unwind in your own personal home away from home. Everyone should have at least one weekend like this now and then – it does good things to the soul.
…
These are some of my own tried-and-tested ideas for staying refreshed in colder months. Now it's your turn… what are your favourite things to do in winter in Cape Town? We would love to hear your ideas, so go on and share them below in the comments!