Comedy in Cape Town is pretty much awesome throughout the year. But there is something about laughing until your tummy hurts that makes for a great winter evening activity. And, with winter here in the Mother City, that means it is a great time to take a look at what gigs are coming up over the next few months.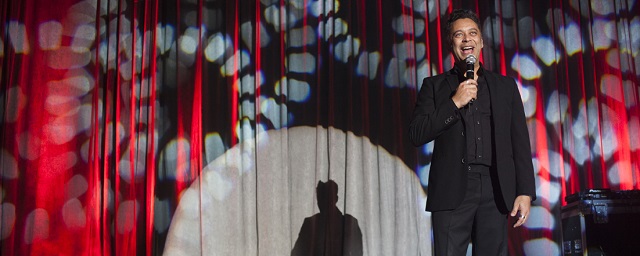 If you are local to the city, then you already know that we have some of the best comedians here. Black, white, coloured, male, female, short and tall, young and older, our comedians are as diverse as our people. As that old saying goes, laughter is the best medicine, too. Feeling the winter blues? Getting a bit of a runny nose? Head out for a night of big belly laughs and we guarantee that you will at least feel better on the inside, even if we can't do much about that cold.
Where to Watch Comedy in Cape Town – Venues & Shows
The first thing that you should know about Cape Town comedy is that there are one or two dedicated venues that offer a full line-up every week. The Cape Town Comedy Club (formerly known as Jou Ma Se Comedy Club) at The Pumphouse in the V&A Waterfront hosts shows every Wednesday, with various funny guys (and girls) taking to the stage along with acts from out of town to liven things up. As these shows are ongoing, we are not including them in the following list of upcoming events, but we do recommend that you visit www.capetowncomedy.com or email info@capetowncomedy.com to find out more about their schedule. You will not be disappointed!
Moving on to the upcoming events that will be taking place at various venues across the city, here are our top picks for the next couple of months (tickets all available at selected Computicket outlets):
Tats Nkonzo's The Clever Black @ Baxter Theatre, Rondebosch – 19 June – 27 June 2015
Tim Plewman: Defending the Caveman @ Baxter Theatre, Rondebosch – 23 June – 4 July 2015
Kaapse Stories from the Mother City @ Richard's Supper Stage, Sea Point – 20 June – 28 November 2015
Stand Up for Junaid (charity comedy evening) @ The Cape Town Comedy Club, Waterfront – 22 June 2015
Andre The Hilarious Hypnotist @ All Star Theatre, Cape Gate – 11 – 14 August 2015
Alan Committie in The Sound of Laughter @ Theatre on the Bay, Camps Bay – 16 September – 3 October 2015
Dalin Oliver: I Came, I Taught, I Left @ Baxter Theatre, Rondebosch – 21 – 26 September 2015
Bad Jews by Joshua Harmon @ The Fugard Theatre, City Bowl – 27 October – 21 November 2015
Some tips from a long-time lover of comedy shows: try to sit somewhere in the middle rows, but to the side (regardless of the venue size). If you are game to get involved in the show (and possibly be "roasted"), then sit in the middle front row or near the back. Also be sure to take along your sense of humour – having a laugh is what it's all about, after all. If you are easily offended or do not enjoy the risk of attention (and possibly spotlights) pointed your way, you may want to give comedy shows a miss. But this is true anywhere in the world, of course.
Go to the show, get into the fun of it, laugh until you feel like you might pee in your pants, and enjoy the local flavour that the Mother City brings to its outstanding blend of comedic acts. If a night of comedy in Cape Town does not chase away the winter blues, I don't know what will!
Comedy not your thing? Check out our list of ideas for inspiring winter weekends in Cape Town for more things to do this weekend!
When was the last time you attended a comedy show, and have you ever watched any Cape Town comedy before? Share your thoughts and let us know!