When the weather is more rainy than sunny, you may be wondering what on earth there is to do in Cape Town that does not involve being out in the cold. Rainy days are impossible to avoid all over the world, unless you are in a desert, of course. In the lovely Cape Province, rain is what gives the landscapes their beautiful lush scenery. In winter, autumn, spring and summer, there will be the odd rainy day. Sometimes, more than a few. Quite possibly, a few in a row. While this is no problem when you live here, it can make it a bit of a challenge to think of alternative ideas if you are visiting with a planned itinerary.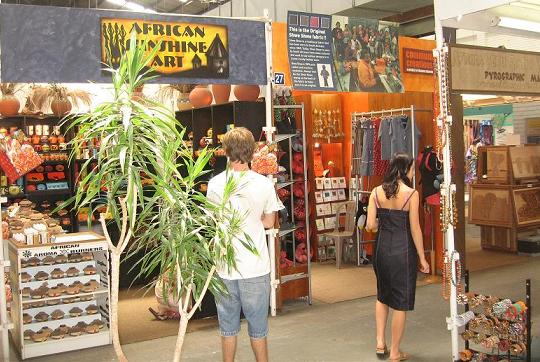 Luckily, South Africa's Mother City offers plenty to do both indoors and outdoors. You won't have to worry about staying cooped up in your villa or hotel wondering what to do, because there are lots and lots of rainy day activities that can be enjoyed throughout the city… whatever your age, budget and preferences.
Best Things to Do in Cape Town on Rainy Days
Wondering what to do in Cape Town when it is rainy or cold outdoors? We have put together a list of ideas that should keep you busy even when the weather is not playing along during your holiday or trip. From culture to art; history to edutainment and plenty more besides, here are some of the best rainy day activities to try…
1. Museums. There are many noteworthy museums found in Cape Town. These include the South African National Museum (check out our City Sightseeing post to learn more about this amazing place), Robben Island Gateway Museum, Jewish Museum, Simons Town Toy Museum, Simons Town Naval Museum, Bo Kaap Museum, Slave Lodge, Castle of Good Hope, District Six Museum, Gold of Africa Museum, Springbok Experience, Diamond Museum, Franshhoek Motor Museum and Hout Bay Museum to name but a few.
2. Art Galleries. There are plenty of these, too. First up, we recommend paying a visit to the South African National Art Gallery, which is off St. John's Street on Government Avenue. Here, you can see some of the country's greatest artists (past and present) and learn more about the country's history in art. Other galleries to check out include Haas Gallery on Rose Street, Worldart, Ava and Cape Gallery (all on Church Street), João Ferreira Gallery on Hout Street, Everard Read Gallery in the V&A Waterfront, Greatmore Studios in Woodstock and the large array of small galleries on Kalk Bay Main Road.
3. Indoor Markets. The Waterfront's Blue Shed is a year-round indoor market that is always a treat to visit, whatever the weather. This market is held in a large shed between the aquarium and the V&A shopping centre, and is totally indoors. You may need to venture outside to get into the market, but once you're inside, you can sample delicious food, view local artisans, artwork, crafts, clothing and many other interesting goods that are unusual and very 'Cape Town'.
4. Sporty Activities. City Rock in Observatory has an excellent indoor rock climbing gym that is great for those wanting to try something challenging. There are also a good number of yoga studios for those wanting to get their zen fix. Rugby is always great during winter, with games hosted at Newlands Stadium in the southern suburbs (sheltered enough to be seen as indoors), indoor go karting, ice skating and a full bowling and entertainment centre at Stadium on Main in Claremont. Then there are traditional gyms scattered throughout the city, pilates studies, martial arts studios, ballet studios and many other indoor fitness options to consider.
5. Edutainment. You know, those activities that are super fun but also educational? That's what edutainment is all about. From the Two Oceans Aquarium to the MTN Science Centre, Planetarium (based within the SA Museum), Butterfly World in Paarl, Chef's Playground (great for cooking lessons), Artjamming and creative classes to find, the city is brimming with chances to learn something new or simply find inspiration.
…
Of course, there are also other go-to favourites – heavenly spas, delicious meals at one of the many great restaurants in the city, wine tasting around cozy fireplaces, indoor shopping at popular malls such as the Waterfront or Canal Walk, casino and entertainment at Grand West… the list goes on. Hopefully, our suggestions will help you find just the right thing to do the next time you're stuck wondering what to do in Cape Town when it is wet outside.
We'd also love to hear your suggestions… what do you love doing on those glorious rainy days? Share your ideas below and let us know!