It's just about time to start planning year end functions Cape Town. Whatever you are in the mood for this year, you are sure to find some inspiration in our list. Over the last five years, we have worked hard to think out of the box, doing the research so that you don't have to waste time.
We always do our best to include a diverse selection of ideas at various locations and prices. Some of these events have a specific date, while others do not. Have a look and see what you can find in our mixed bag of year end functions Cape Town.
Epic Ideas for Year End Functions Cape Town
Getting right down to business, here are this year's picks for year end functions Cape Town…
1/ Cape Town Festival of Beer
Friday 1 December 2017 | Hamiltons Rugby Club, Green Point | R500 per person | www.capetownfestivalofbeer.co.za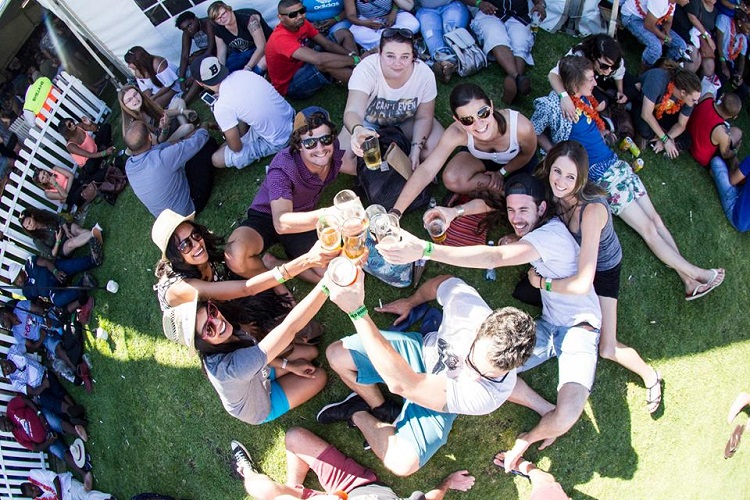 Image: Cape Town Festival of Beer
Taking place in early December, Cape Town Festival of Beer is always a fun day out for beer lovers. This year, the event is offering a brand new area that is exclusive to year end function groups. The year end package is offered on Friday 1 December 2017 – the first day of the event. Highlights include a dedicated hospitality section, easy access to over 200 beers, a wide variety of ciders, dedicated hosts, beer and food vouchers, live bands and DJs, and more. You will be able to book a private area for 8 people, which also gets you 8 special edition Cape Town Festival of Beer 2017 beer glasses, 5 beer vouchers and 1 meal voucher per guest, easy access to entertainment areas, dedicated staff and security and even branding by arrangement. This package costs just R500 per person. Special discounts are also offered for groups of over 20 people. For bookings and more information, contact [email protected] or book directly via Webtickets.co.za.
2/ Giggling Gourmet
Various Dates | Somerset Road, Green Point | Pricing on Request | http://gigglinggourmet.com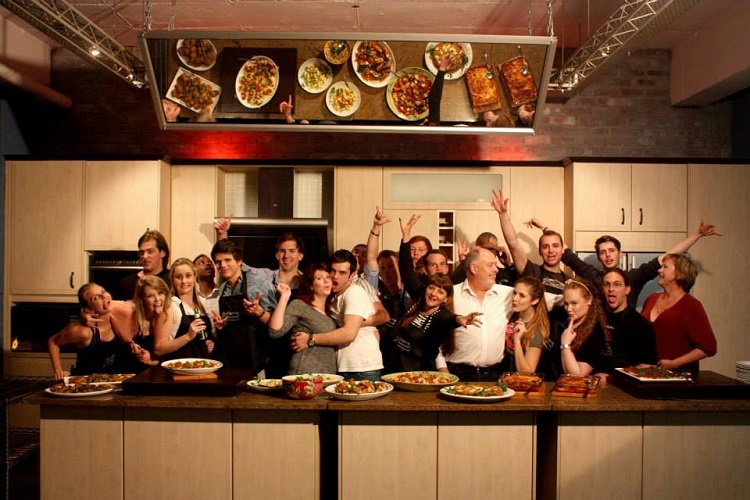 Image: http://gigglinggourmet.com
What could bring people together more effectively a team cooking evening? Okay, don't answer that… while there may be other things that do the trick, cooking together is certainly an experience that has many benefits to you and your team. This function helps to encourage team work in a fun way. The Giggling Gourmet, aka Jenny Morris, offers a number of excellent group cooking options that include TeamCooking™. This experiential cooking adventure is extremely effective in improving team members' communication, decision-making and problem-solving skills. Best of all, it is lots of fun, too! Other group services include CooksParties™. Costs vary per event and group. For more information, visit the website over at http://gigglinggourmet.com/team-cooking or email [email protected]
3/ Mzoli's
Various Dates | NY115, Gugulethu | Pricing on Request | +27 (0)21 638 1355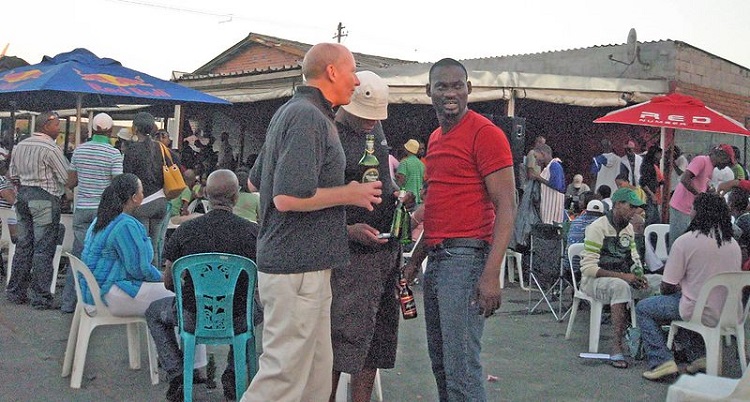 Image: Wizzy, commons.wikimedia.org
Mzoli's has become something of a reputation. Situated in the township of Gugulethu (Gugs, as it often called), Mzoli's specialises in braai meat, cooked and served local style. Laid-back and unpretentious, there are no formal tables or fancy silverware here. For a casual celebration, this spot is ideal. You may not be able to make a booking in the traditional way. The best way is to pick a time and simply arrive. That way, you will get to enjoy the full experience, the way it is meant to be enjoyed. Fair warning: the vegans and vegetarians in your office may not be as thrilled about this spot as the carnivores.
4/ Jolly Roger Pirate Boat
Various Dates | Quay 5, Waterfront | Rates on Request | www.yacoobyachts.co.za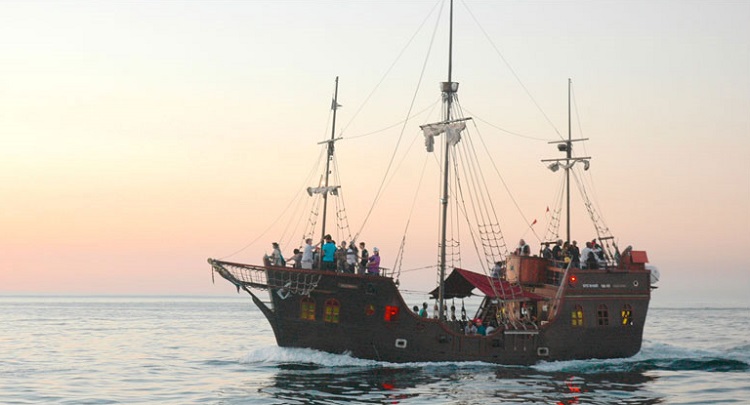 Image: www.yacoobyachts.co.za
Wind off the year with an easy sail on the Jolly Roger Pirate Boat, for a few hours of fun on the water that your team will not forget. This boat is not just for kids. Private charters are available for groups, making this an excellent option for companies seeking something a little bit different. This is one of the top ideas for year end functions Cape Town that get you out into the fresh air. During the warm summer months, this venue is especially rewarding. Various packages are offered – for more details, contact the boat trip organiser at [email protected] or visit the website at www.yacoobyachts.co.za.
5/ Stardust Theatrical Dining
Monday – Saturday | Sir Lowry Road Woodstock | www.stardustcapetown.com/wordpress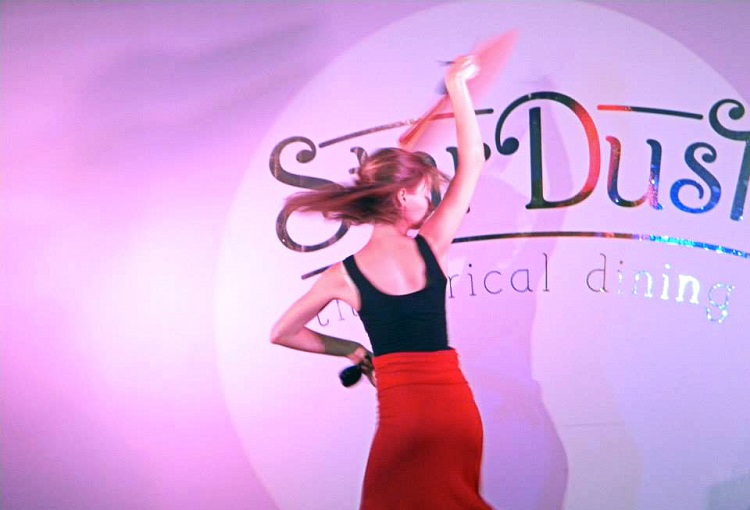 Image: www.stardustcapetown.com/wordpress
Seating up to 180 people, with full and partial venue rental options, Stardust is a dinner theatre that is always entertaining. For groups of various sizes, this venue offers a chance to enjoy a good meal and plenty of music, dance, drama, comedy and performance art. The entire restaurant can be booked, or selected areas can be chosen. Venue options include the Cigar Bar that seats up to 30 guests and the roof, which seats 50 to 80 guests. Set menus are on offer at various costs – for full information visit the website at the link above or contact [email protected]
6/ Daddy's Adventures
Various Dates & Locations | Pricing on Request | http://daddysadventures.com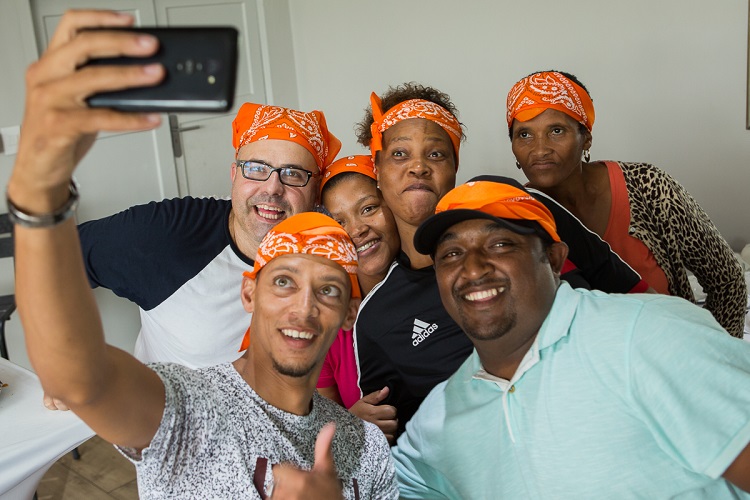 Image: daddysadventures.com
Daddy's Adventures offers a wide variety of team building adventures. From challenges to tours, this is where you can find and book a diversity of experiences. Adventures include things such as a Bicycle Build Off, challenges along the likes of Minute to Win It, Elgin Fitness Retreat, Amazing Race, Best of the Best, Boeresport, Movie Making Challenge, Potjiekos Competition, River Runner Team Build, Team Art and many others. Prices range according to the size of the group and the type of adventure. For more information and bookings, visit Daddy's Adventures online at http://daddysadventures.com or email them on [email protected]
7/ The Galileo Open Air Cinema
Tuesday – Saturday | Selected Venues City Wide | R80-R175 per person | http://thegalileo.co.za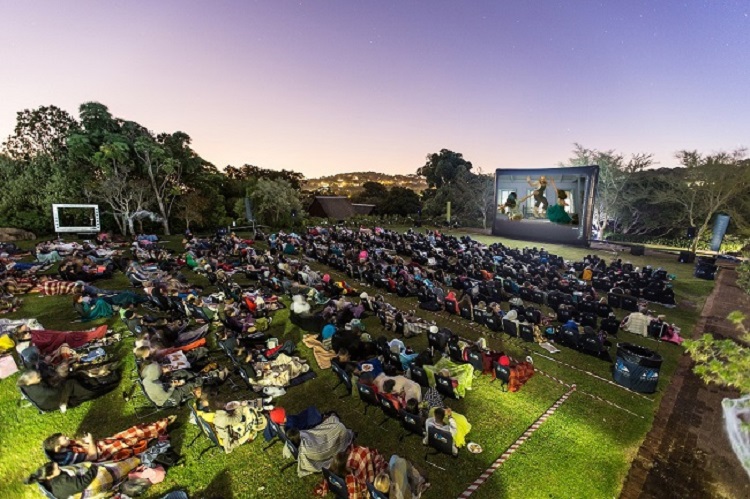 Image: thegalileo.co.za
Everyone's favourite outdoor cinema is back for a brand new summer season. With a number of venues across the city, this cinema has become a fun night out for all. Shows are held at Bloemendal Wine Estate on Tuesdays, Kirstenbosch Botanical Gardens on Wednesdays, V&A Waterfront on Thursdays, rotating venues on Fridays and selected Cape Winelands venues on Saturdays. There are a number of ticket options, from standard to VIP. Group bookings can also be arranged. For more information on upcoming shows this season, visit http://thegalileo.co.za.
8/ Beach Party
Various Dates & Beaches | Various Costs / www.cometocapetown.com/beautiful-cape-town-beaches-will-make-want-pack-bags-just-go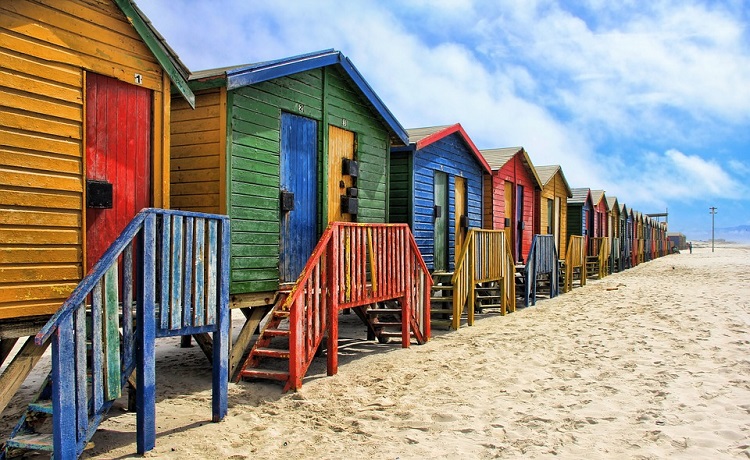 Finally, another simple idea is to pick a beach, get some snacks and drinks, and head out for a day of fun in the sun. There are many, many beaches to be found from coast to coast. Our top picks for beach parties include Muizenberg and St James (home to the beloved colourful change huts), Kalk Bay, Cape Point, Hout Bay, Noordhoek, Camps Bay, Clifton and Llandudno. Depending on your budget, you could invest in picnic blankets and hire a bus to take you there and back. Even if you keep it low key, this is always a good choice for daytime year end functions in Cape Town.
_______________________________________________
Still not sure you have found the ideal function for your year end bash? We have loads more ideas in our previous guides to year end functions Cape Town. Check out our 2016 guide, 2015 guide, 2014 guide, 2013 guide and 2012 guide for even more ideas! Please note that some information and venues in previous guides may no longer be relevant. There are still lots of ideas to get you going, though.
Get in touch with our team today if you'd like to know more about booking accommodation for your year end functions Cape Town.