It's that time of year where we start thinking about office parties in Cape Town. This event gives your team the chance to unwind and celebrate the year gone by. You may choose to go large, or try something different. Or, you may simply want a nice venue for a relaxed meal with your staff. As December typically gets busy, and as bookings become a lot harder at the last minute, it is a good idea to get planning as early as you can.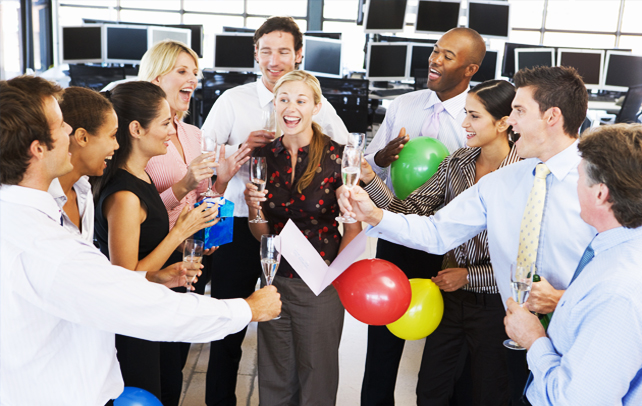 In our 2016 early bird guide to year-end functions in Cape Town, we have a good mixture of ideas that should cater to a wide range of preferences and budgets!
Cape Town Year-End Party Ideas for 2016
Ready to get those awesome plans underway? Here are some of our 2016 Cape Town year-end party ideas…
Villa Hire
We have a huge selection of amazing villas that offer a range of top class facilities, from swimming pools to decks overlooking the ocean. Hiring a villa for a smaller group of employees can be a great way to enjoy a weekend team building getaway. You could also hire a villa for an intimate braai or pool party. View our full range of villas or contact us to learn more about making a booking.
Adventure Works
Taking team building in Cape Town to a whole new level, Adventure Works specialises in unique year-end functions. Fun ideas include Amazing Race style adventures, Minute to Win It, Cake Off and other encounters that aim to inspire and encourage teamwork. Events can be customised according to your group size and requirements. For a quote and further info, contact info@adventureworks.co.za or +27 (0)21 790 9015.
Haute Cabrière Wine Estate
In Franschhoek, you can plan a relaxing, rewarding day out in the beautiful Cape Winelands. This premier estate produces Methode Cap Classiques and other wines. You'll be able to taste wines, enjoy a meal, get a lesson in sabrage (the method of opening a champagne bottle with a sabre) and have a tour of the estate. This activity is best for small to medium sized groups. For details and pricing, contact +27 (0)21 876 8500 or restaurant@cabriere.co.za.
High Tea at the Mount Nelson
Who says year-end parties in Cape Town have to involve late nights and hangovers? An elegant High Tea at the Mount Nelson will allow you and your team to enjoy plenty of delightful treats along with fine teas and coffees. The full afternoon tea is bigger and a bit pricier, while the smaller morning tea is a lighter, more affordable option. For bookings, 2016 prices and other info, contact +27 (0)21 483 1000 or reservations@mountnelson.co.za.
Table Mountain
Table Mountain offers a range of venues for hire, including the breath-taking Twelve Apostles Terrace, Cafe Balcony and Kiosk Viewing Deck on the lower cable station. Each venue caters a specific number of guests, while platter menus are available along with a range of other options. This is a great place for lunch, breakfast, afternoon tea or sundowners, with plenty of magical views and a laid-back atmosphere that is perfect for office parties. For more info on available function packages, email functions@tablemountain.net.
RUSH Trampoline Park
For something a bit different, RUSH Trampoline Park at Stadium on Main in Claremont offers a number of group function options. Choose from teambuilding events to parties and Cosmic Rush events that have an in-house DJ to add to the bouncing. This is a great way to let off steam after a long, hard year. You'll get to act like kids again as you jump around! For more info and pricing, contact infoct@rushsa.co.za or +27 (0)21 683 3841.
Pole Dancing
For those who work in all-girl or mostly girl teams, pole dancing can be an entertaining way to end off the year. This fitness dance event is not all about learning how to shake what your momma gave you either. It can be an amazing way to gain confidence, boost morale and empower your team. There are many pole dance providers out there to choose from – do some research to find providers near your office. You could also consider burlesque parties, which are equally entertaining.
Zip Zap Circus
Zip Zap Circus gives you and your team the chance to enjoy your very own private circus. The dome holds between 100 and 600 people, with party packages that include venue, entertainment, bathrooms, parking, cleaning, security and outdoor gas facilities for braais. Catering, decoration, seating and some other facilities are not included, but suppliers can be provided at extra cost. Email brent@zip-zap.co.za or call +27 21 421 8622 for bookings and costs.
__________________________________________________
Still haven't found what you're looking for? Don't stress – we have loads more ideas in our previous Cape Town office party guides. Check out our 2015 guide, 2014 guide, 2013 guide and 2012 guide for other fun ideas!