It's SPRING! And you know what that means right? Time to let go of your warm winter snuggle blanket and have some FUN! Spring is the perfect time for some Cape Town adventures. And now you and your whole family can be a part of that Mother City Spring time magic! Here are a couple of fun family-friendly things to do while in Cape Town on Spring Break:  
1/ Kirstenbosch National Botanical Gardens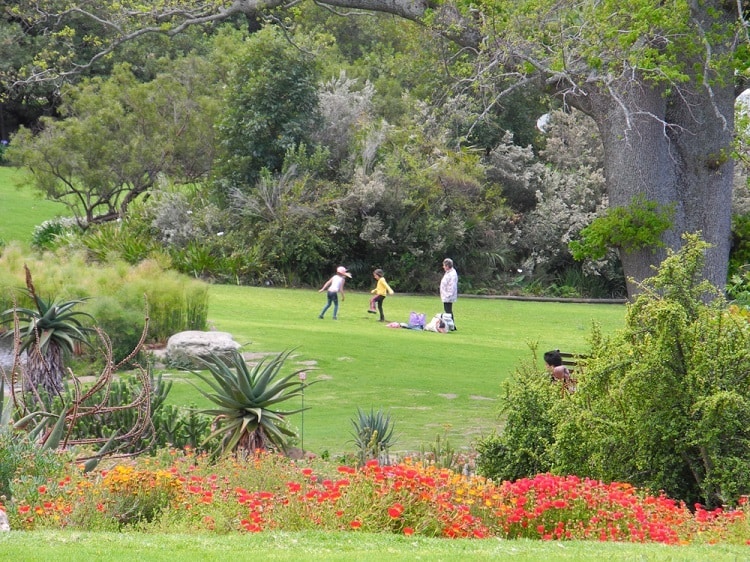 Known as Cape Town's claim to botanical fame, Kirstenbosch Gardens is extra special during Spring! Picnic spots, big open lawns, waterfalls, mountains, guided tours and a bird list that boasts over 125 species – all this and more is waiting for you at this all-magical nature's paradise. And the tree top canopy walk is an absolute MUST, the kids will love every single second of it!
2/ Learn to surf at Surfer's Corner, Muizenberg
Surf's up! The best thing about learning to surf is that the whole family can get in on the action. And doing it at one of Cape Town's most popular surf spots just makes it extra cool! Muizenberg beach is only 30 minutes from Cape Town city centre and well worth the trip. The most important part of this activity however, is to just have fun with it. What are a couple of wipe-outs and laughs for a fun day spent with the family!
3/ View the Penguins at Boulders Beach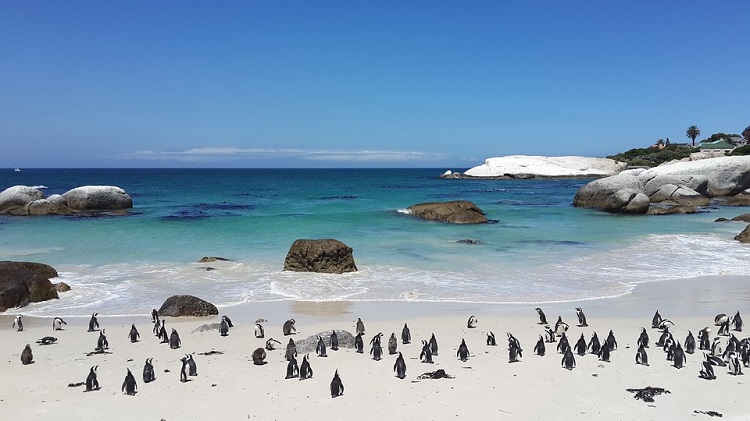 Time to meet the penguins! Just past Simons Town you'll find Boulders beach and with it a population of African Penguins who have decided that this beach is their home. Here you get to enjoy a Penguin viewing site as well as soak up the Spring sun on a popular family-friendly swimming beach. You might even get the super special treat of having an African Penguin run or swim right past you! Yes, this actually happens! There is however a conservation fee of R75 (adults) and R40 (kids) – but it's certainly worth every rand spent!
4/ Take a cable car up Table Mountain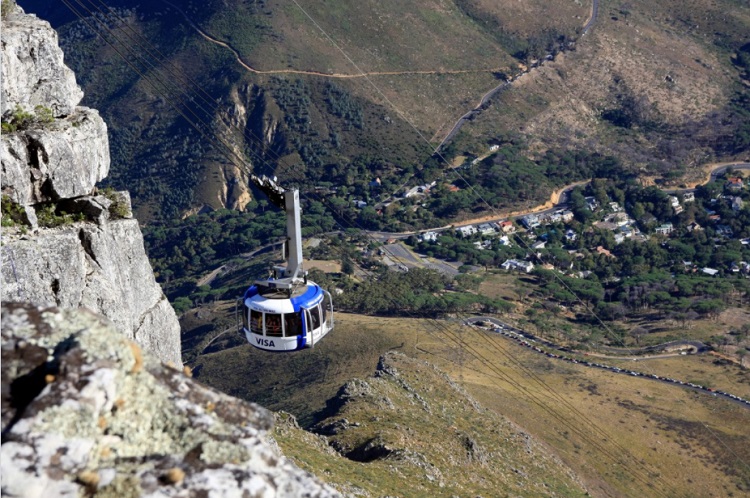 Going to the top of Table Mountain is one Mother City bucket list item you absolutely must tick off. And now you can do it in true Cape Town style! The kids will love it, and guess what, you might love it even more! And believe me, the view from the top is unlike anything you've seen before. True Cape Town bliss!
5/ Eat fish and chips at Kalky's in Kalk Bay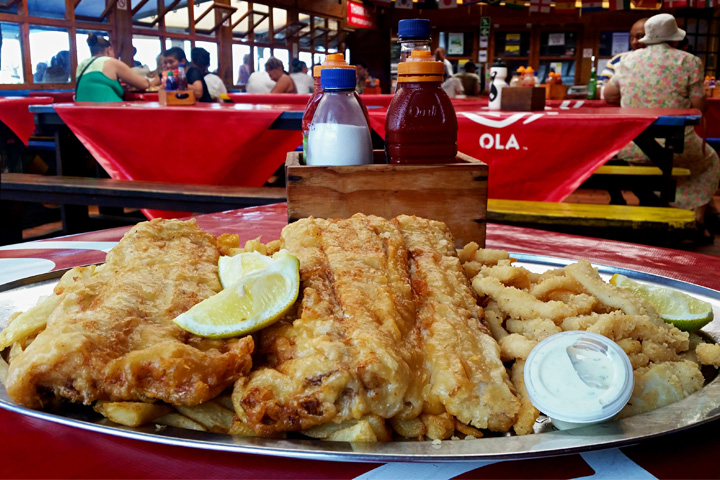 You absolutely cannot go to Cape Town and not eat fish and chips, there's just no way! Kids can often be pretty tough food critics, but Kalky's fish and chips will be a winner for sure! Kalky's, found in the beautiful beach front town of Kalk Bay, is a rustic harbourfront location with counter service & outdoor picnic tables. It's authentic, it's delicious and it certainly is traditional Cape Town fish and chips at its best!
---
---
6/ Play put-put along the Sea Point promenade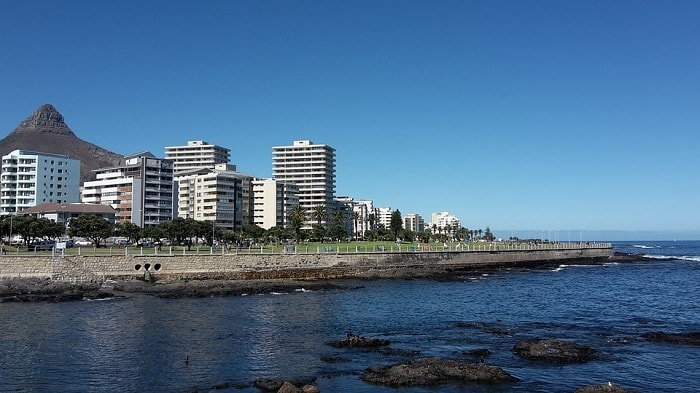 Where better to tee off than along the spectacular Atlantic Seaboard? A game of miniature golf along the Sea Point promenade is every bit as fun for the kids as it is for the adults. But besides as good game of put-put, the Sea Point Promenade is also a local mecca for cyclists, joggers, skateboarders, dog walkers and everyone else in between. And it definitely offers one killer view!
7/ Jolly Roger Pirate boat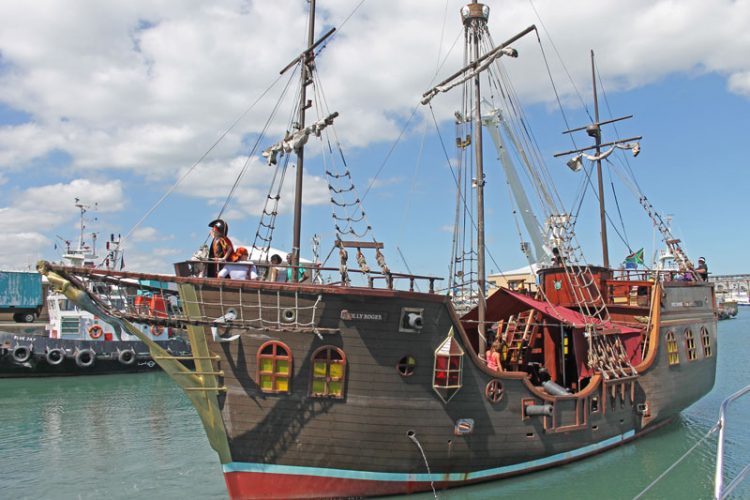 Gather 'round, maties, it's time to set sail! Every kid dreams of becoming a pirate and the Jolly Roger Pirate boat gives them the opportunity to do just that! Jolly Roger is the only authentic Pirate Ship in South Africa and sails daily from the V&A Waterfront. And what will your destination be? Well, you can take your pick of Robben Island, Table Bay, Granger Bay, Clifton and Camps Bay – your Pirate adventure, your choice!
8/ Sandboarding at the Atlantis Dunes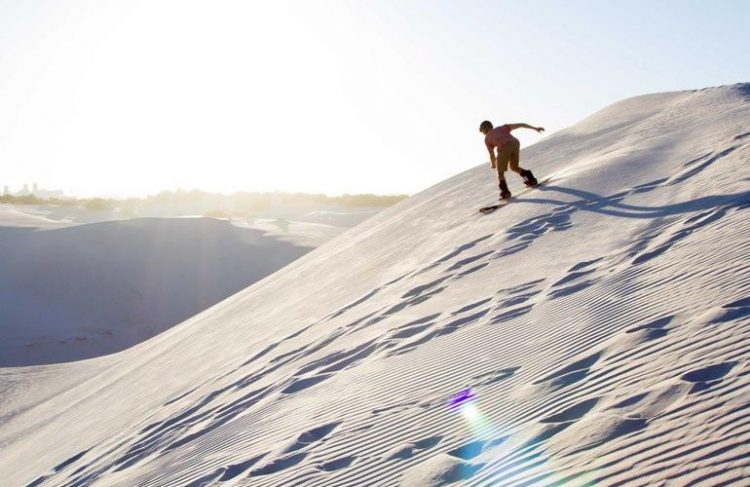 Pack your sun screen, beach attire and maybe even a camera (you're going to want to capture these moments) cause you're going SANDBOARDING! Sandboarding is a great new Cape Town adventure that can be enjoyed by the whole family this Spring. An experienced Sandboarding guide and instructor will teach you all the skills and tricks you need to know, you'll be cruising down that sand dune like a pro in no time!
---
---
9/ Hout Bay boat trip to view the Cape Fur Seals
Duiker Island in Hout Bay is home to about 5 000 Cape Fur Seals. There are a variety of seal island cruises to choose form, all departing from the Hout Bay harbour. But, they all have one thing in common – you get the incredible opportunity to get up close and personal with these magical beings right there in their natural habitat. There will definitely be smiles all around!
10/ Fish Hoek Beach and Wetland walk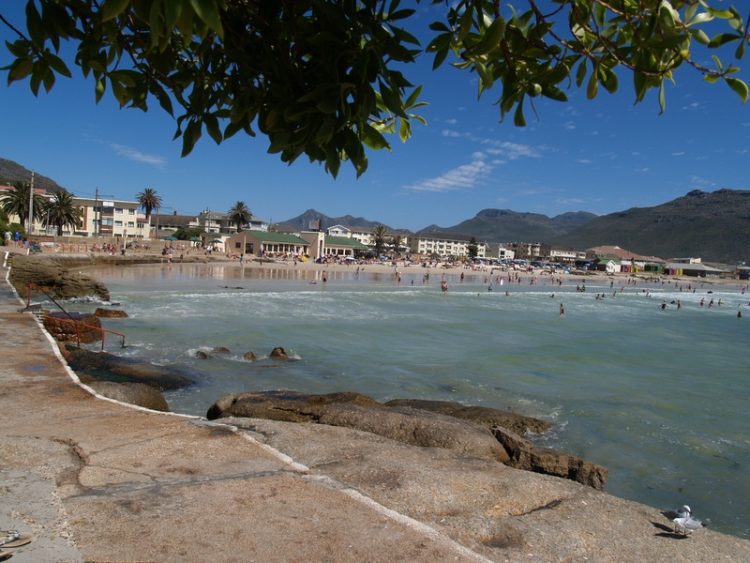 Spring is the best time for hiking in Cape Town. However, if you have kiddies you might need to turn the difficulty factor down a notch and hype up the fun factor. The long, white, sandy beach at Fish Hoek is also one of the safest on the False Bay coast, making it ideal for long walks with the kids. You'll even make your way through a couple of Wetlands.
---
P.S. Need help in planning the perfect holiday? We've offer a wide variety of world-class accommodation, along with plenty of assistance in planning things to do in Cape Town and surrounds throughout your stay. Contact us today with any booking related queries you may have, or to learn more about finding free things to do in Cape Town and surrounds.