It's Spring time in the Mother City, and what a glorious time of year it is indeed! Spring in Cape Town means beauty, fun, exploring and flowers, lots and lots of flowers! This is also the time when temperatures start to rise, the weather is soft and mild and you can expect a Spring shower or 2 to come your way.
But more than that, Spring is the perfect time to discover and explore the beautiful Mother City – it's neither too hot nor too cold, but just the right temperature! Yes, we did indeed just apply the 'Goldilocks principle' to Spring time in the Mother City, but hey, if you've got it, flaunt it, and Cape Town Spring season certainly has it all! Here are a couple of things you can enjoy in Cape Town in Spring:
View the Wildflower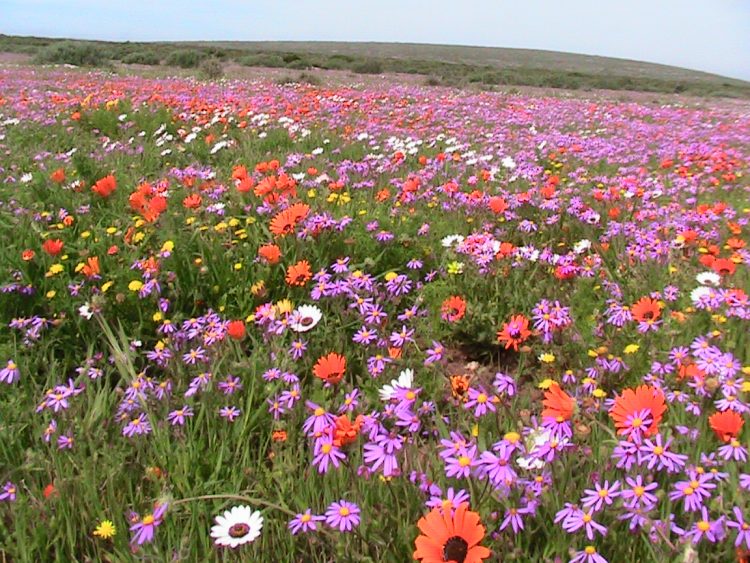 The Cape wildflowers have come out to play, and we're not mad about it one bit! And believe me, neither would you be! Every Spring the Mother City bursts into a beautiful celebration of colour that stretches as far as the eye can see, and maybe even a little more! There are a variety of places you can visit to view the Western Cape in all its glorious Spring splendour, but here are some of the top picks: The West Coast National Park; Kirstenbosch National Botanical Gardens; the Darling District; the Elgin Open Garden; Harold Porter National Botanical Garden; Bontebok National Park and Agulhas National Park.
Go Wine Tasting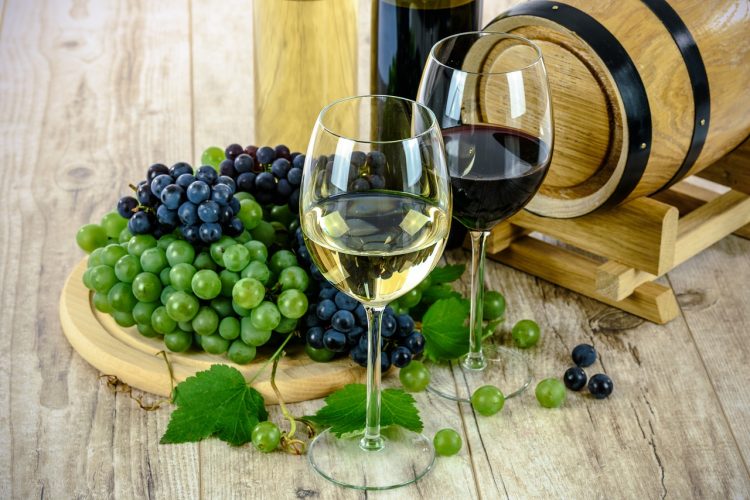 Let's be honest, in the Mother City ANY time is wine tasting time – but there's just something special about going wine tasting at one of Cape Town's unique Wine Estate's during Spring. Maybe it's the Spring air or perhaps all the spectacular colours that surround you, but wine just tastes better in Spring! The Cape Winelands is home to several incredible wine routes such as Franschhoek, Paarl, Stellenbosch, Constantia, Wellington, and the Cape Agulhas, to mention just a few. All home to unique, award-winning wines, magnificent backdrops, and restaurants, plus you get to witness the Mother City in full bloom – lucky you!
Hiking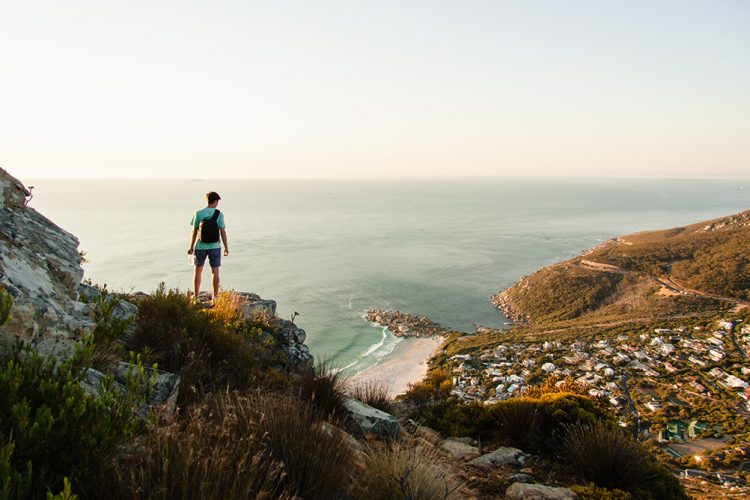 Time to put on your walking shoes and get your Spring hike on! Hiking in the Mother City is always a pleasure, but Spring is a particularly lovely time for hiking due to the mild, moderate temperatures. Time to choose your hiking trial – decisions, decisions! Let's break it down shall we – if you're ready to take on the master, hiking up Table Mountain is the one for you, plus the view from up top never looked quite this good! Lion's head is definitely a strong 2nd contender for anyone looking for a good hiking workout and an incredible view! Those in the mood for something a bit more thrilling, Suicide Gorge, situated in the Hottentots Holland Nature Reserve, is a great choice – but be prepared to work for it, this one will not come easy! But the canyon scenery and waterfalls might just be worth it. The Crystal Pools, Olifantsbos Shipwreck Trial, Camps Bay Pipe Track Walk, Woodstock Cave and Constantia Neck to Kirstenbosch, just to mention a few, are all great choices too!
Watch the Sunset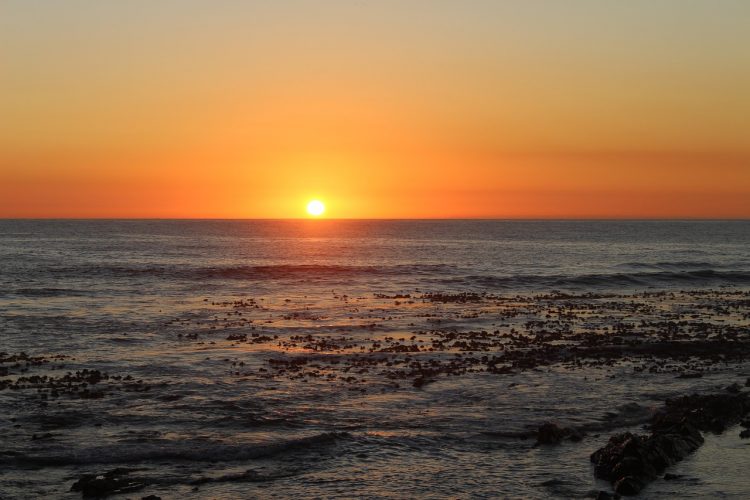 There is no sunset quite like a Mother City sunset! As the sun starts to set a little later in Spring and the temperatures start to rise, it certainly allows you to enjoy a lovely beach walk and sunset view across Table Mountain. Now that's some good Cape Town Spring living if you ask me!
---
---
Spring Time Picnic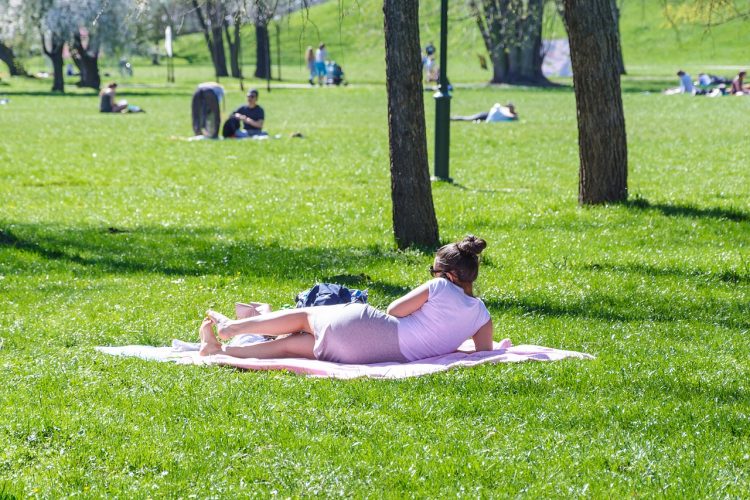 Springtime is made for picnicking, there's absolutely no doubt about it! Grab your picnic blanket and basket, fill it with all sorts of delicious sugary and salty snacks found at the various local Cape Town markets, choose your picnic spot and there you go! The Kirstenbosch Gardens is definitely a good Spring picnic pick!
Whale Watching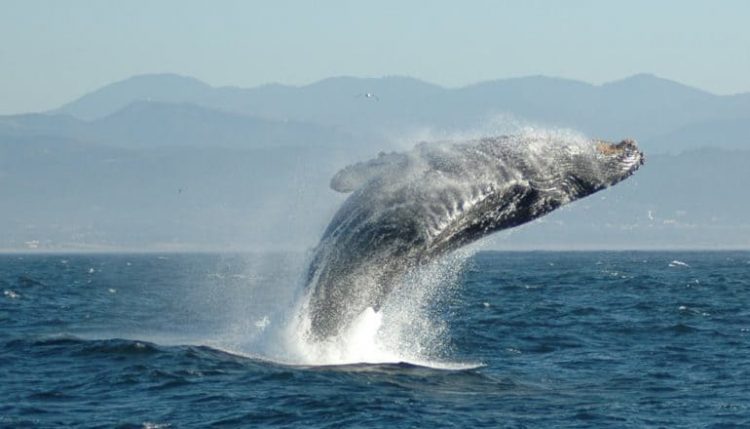 Springtime in the Mother City is also known as the best time for whale watching, and what a treat it is! The beautiful seaside town of Hermanus even hosts a whale-watching festival every September. But these majestic ocean creatures can also be viewed along the False Bay coast, on the Cape West Coast, and around the Cape Peninsula. Keep your eyes on the ocean, you don't want to miss this!
---
These are just a few of our top rated things to do in Cape Town in Spring. What are your favourite things to do in Cape Town in Spring? Let us know in the comments below!
P.S. Need help in planning the perfect holiday? We've offer a wide variety of world-class accommodation, along with plenty of assistance in planning things to do in Cape Town and surrounds throughout your stay. Contact us today with any booking related queries you may have, or to learn more about finding free things to do in Cape Town and surrounds.