Traveling solo can be both daunting and liberating, but the good news is that deciding what to do in Cape Town when you're visiting on your own is one thing you won't have to think too much about. South Africa's Mother City caters to all types of traveler – couples, seniors, students and singles. With its vibrant nightlife, variety of enriching activities and friendly people, exploring this city on your own offers the chance to make new friends, discover new things and learn more about the city and its cultures.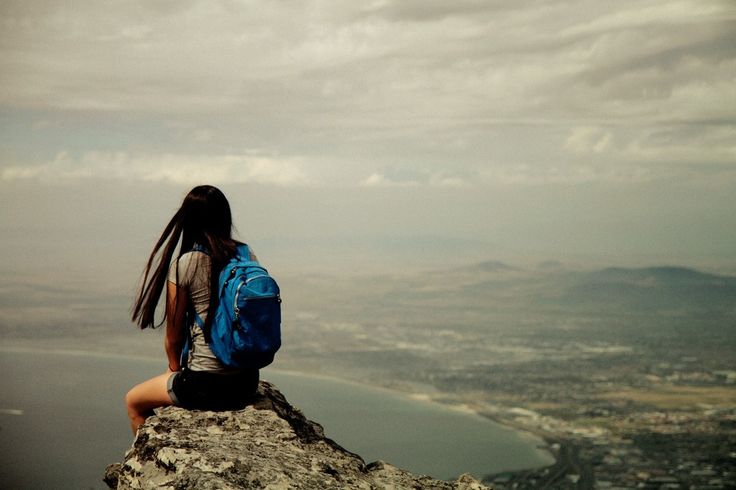 Whether you are visiting for business and need some ideas on how to keep yourself occupied on your time off, or you have planned a full solo trip to this side of the world, we have put together some single friendly things to do in Cape Town that will banish any chance of feeling lonely or at a loss for what to do.
Cape Town for Single Travelers
The thought of even eating a meal alone has some people breaking out into cold sweats (or at least shaking their heads at that ever happening). Let's face it – some folks simply don't enjoy doing things alone. There is however a growing market for solo travel all over the world, and when it comes to the Cape, this is no exception. Cape Town for singles is not just great for younger explorers who enjoy bars and clubs. You do not even have to step onto Long Street at all if you prefer quieter things. From nightlife to daytime pursuits, there are plenty of ideas to get you started. Let's take a look at some of these ideas to see what's on offer…
1. For the Party Goers…
If parties and fun are your cup of tea, you will not have any trouble finding somewhere to go and dance the night away. Long Street has become something of a mecca for young folk who love to party, so this is a good place to start. There are a number of bars and clubs here – especially in the upper part that is closer to Kloof Street. As there is a large number of visitors from all over the globe here, the crowd is very diverse. Locals, long term visitors and tourists can all be found enjoying a night out, and for the most part, many are more than happy to welcome you to their group. For safety's sake, it is best to follow basic precautions that you would anywhere else however. Women especially should be wary of venturing away from any bars with strangers. If you follow simple common sense and stick to your limits as far as alcohol is concerned, you should find yourself with loads of new friends by the time the night is over.
2. For the Culture Lovers…
The city is home to an abundance of amazing museums, art galleries and other cultural attractions, all of which can be enjoyed alone or with other people. Many of these places are also great for meeting people, and better still, those people will likely share your interests in art or history. Some good places to visit for a dose of culture include the SA National Museum, SA National Art Gallery and the Robben Island Gateway Museum to name but a few. Theatres are also found in good supply in the city. These are great for catching local performances, plays, ballet, opera and dance if that is your thing. Then there is the legendary Labia Theatre on Orange Street in the City Bowl, which screens a number of movies (mainstream and art house). A great tip for discovering cultural hotspots is to ask a local when visiting one of the larger museums or galleries.
3. For Book Lovers…
Cape Town is home to some amazing libraries, as well as the Centre for the Book and some good bookshops. The Book Lounge on Roeland Street has regular book readings, while the beautiful City Library in the heart of the City Centre is worth a visit purely to admire its ornate facade. In addition to bookstore chains such as Exclusive Books, there are a number of interesting book stores found on Long Street and Kloof Street and in shopping centres such as the V&A Waterfront and Canal Walk.
4. For Adventure Seekers…
Love a bit of adventure? You are sure to love the huge variety of action based activities to be found here. Speaking from personal experience, shark cage diving can be done solo – you will get a chance to meet new people, while seeing great white sharks up close and personal. You can also try abseiling, paragliding, horse back riding, kayaking, sandboarding and many other fun activities. Most of these charge on a per person basis, which means that you do not have to rely on group bookings. A number of activities such as shark diving will collect you from your hotel too, making it even easier to venture out on your own.
5. For the Sightseeing Enthusiasts…
Trying a guided tour is a great way to see all the sights, meet new people and explore the city on your own while still being part of a group. We offer a great selection of hand-picked tours – all designed to showcase the best of the city and its surrounds. If you love food and wine, try our half day or full day wine tour. If you have always wanted to learn more about the townships, try a township tour. There are also rewarding options such as the City Sightseeing Tour, a full Peninsula Tour and many others too. Check out our tours page over here to learn more.
…
So there you have it – deciding what to do in Cape Town is much easier than you thought… whether you are traveling on your own or with friends. Looking for affordable accommodation for your trip? Contact us today to let us know how we can assist or browse our fantastic range of villas, apartments and self-catering options to see what is available!