You've decided to go on a solo trip in Cape Town – That's fantastic!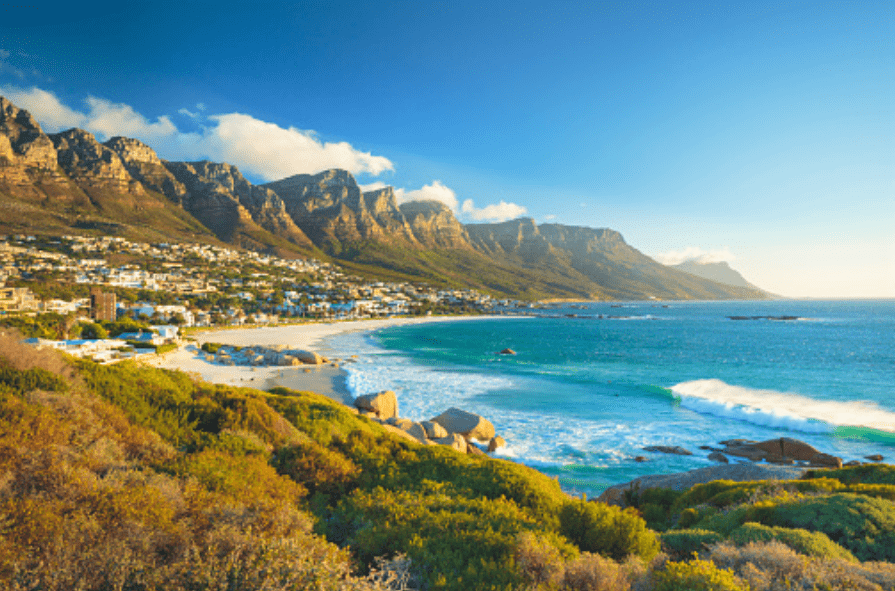 Let's be honest, traveling solo can be intimidating, especially if it's your first time. However, despite your initial hesitation, traveling alone can be one of the most liberating and freeing experiences.
Besides having the freedom to do whatever you want, whenever you want, embarking on a solo travel adventure in Cape Town gives you the liberty and opportunity to step outside of your comfort zone and experience things you never would have otherwise if you were traveling in a group. Not to mention the added bonus of planning YOUR perfect trip instead of following strict itineraries and going along with what other travellers want to do.
This is YOUR trip, and YOUR trip alone – Let your imagination run wild, think of all the places you've always dreamed of visiting, and make it happen! Trust us, it's unbelievably rewarding in so many ways!
The beautiful, vibrant, and exciting city of Cape Town is the perfect destination for a solo trip – hands down! Despite there being an endless and vast array of things to do in Cape Town on a solo travel adventure, solo travel in Cape Town has become increasingly popular over the last few years. This gives you the incredible opportunity to meet and connect with fellow solo travellers on their journey.
Here are some of the top things to do alone in Cape Town.
Tour the city by going on the Red Bus City Sightseeing Tour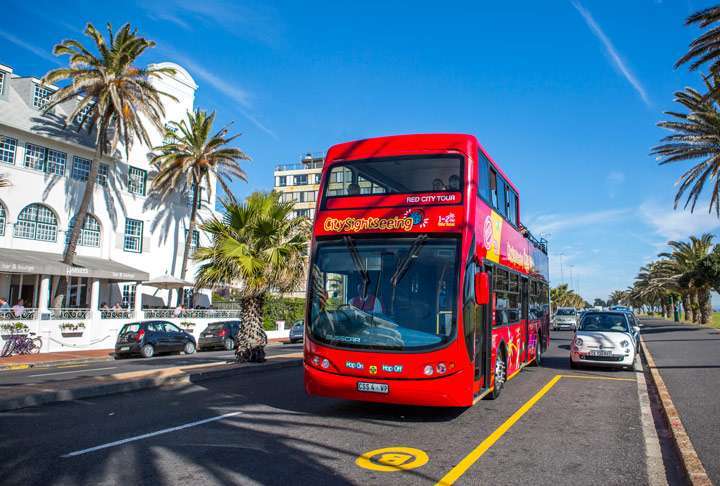 Going on the famous Red Bus City Sightseeing Tour around the Mother City should be on everyone's Cape Town bucket list of top things to do in Cape Town. The iconic Cape Town Red Bus Tour is the ultimate hop-on-hop-off experience.
Stopping at some of the city's top landmarks (such as Table Mountain, Camps Bay, the V&A Waterfront and so much more), hidden gems, and sought-after attractions, it is one of the most exciting ways to explore everything the glorious Mother City has to offer – Perfect for solo travel in Cape Town.
**Tip: There are a variety of Cape Town Red Bus City Sightseeing tours to choose from, visit their website to find out more.
Contact details: [email protected] | 021 511 6000 (07:00–18:00)
Cape Town Tour Office Location: V&A Waterfront (Dock Road, Victoria & Alfred Waterfront, Cape Town) | Long Street (63 – 69 Victoria Road, Camps Bay, Cape Town)
For more information visit the City Sightseeing website: www.citysightseeing.co.za
**Bonus: Going on a Red Bus City Sightseeing Tour in Cape Town is not only one of the top things to do in Cape Town, it's a great way to meet fellow solo travellers, holidaymakers, avid adventurers and keen explorers, friendly locals, and visitors from around the world.
Join a hiking group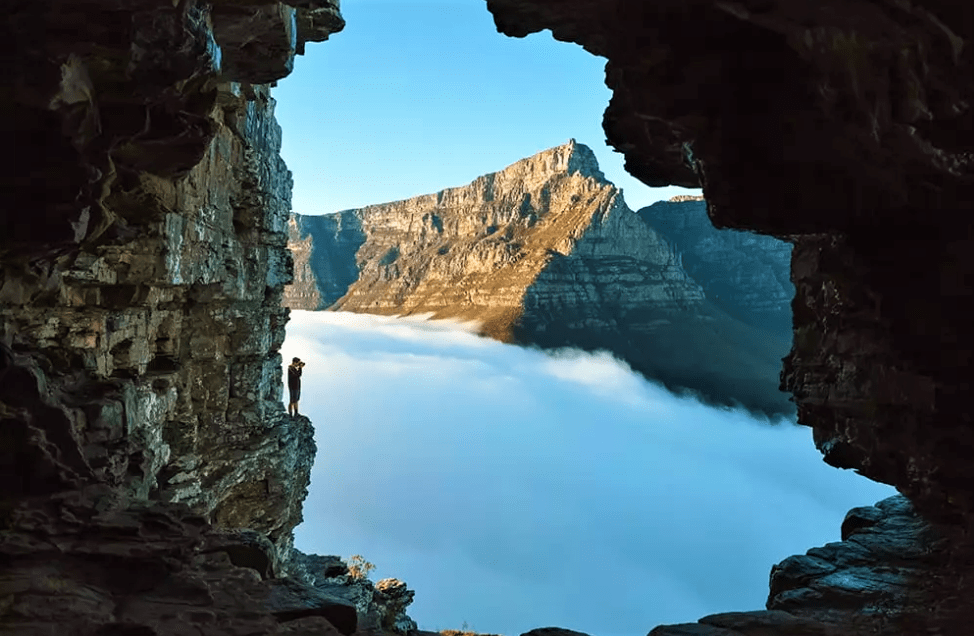 A not-to-be-missed thing to do on your solo travel in Cape Town is to go hiking! As its not advised to go hiking on your own, joining a fun and thrilling hiking group tour is a great way to go. Plus, you get to meet like-minded people and get to know your fellow solo travellers – Now that's a win-win!
To further add to the excitement, Cape Town is regarded as the ultimate hiking mecca. Boasting a variety of beautiful and thrilling hiking trails, ranging from beginner to advanced, there is something for every avid hiker at heart. Even if you've never hiked a day in your life, Cape Town's thriving hiking scene welcomes you with open arms.
Here are some of the best hiking trails that you should absolutely add to your Cape Town hiking adventure bucket-list: Kloof Corner; The Pipe Track; Platteklip Gorge; Lion's head; Skeleton Gorge; Suicide Gorge; India Venster; Tranquillity Cracks; Kasteelpoort; Constantia Nek to Kirstenbosch; Devil's Peak; Woodstock Caves; Woody Ravine; Nursery Ravine; Chapman's Peak Hiking Trail; Boomslang Cave; Lion's Head Loop; Newlands Forest – To mention merely a few.
Learn to surf the cool Cape Town waves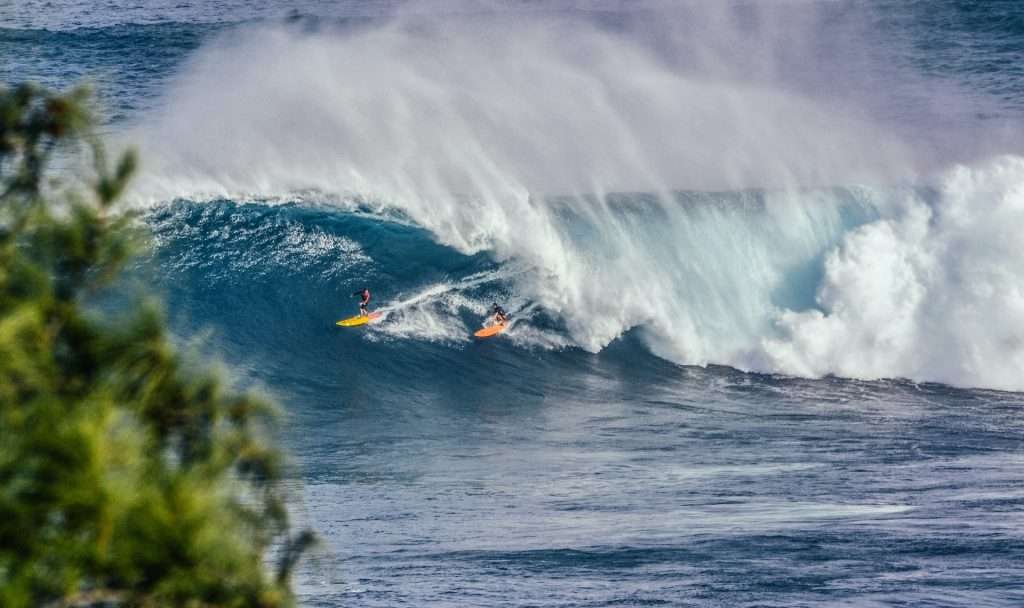 Surfs up! At some point in life, every single person had 'learn to surf' on their life bucket-list – and your solo travel in Cape Town trip is the perfect time to give it a go – Come on, you know you want to!
Whether you're an avid surfing pro looking for your next big wave or an eager surfing first timer, Cape Town is the ultimate surfing destination. Boasting some of the most beautiful beaches in the world, stunning year-round mild Mediterranean climate, and a range of amazing surfing beaches (catering to all skill and experience levels) – how could you possibly resist?!
**Tip: If you're a surfing first-timer that's super keen to learn how to surf, the popular Muizenberg Beach Surfer's Corner is not only one of the Mother City's favourite local surfing spots, but the absolute best place for learning how to surf.
As the laid-back sea-side town of Muizenberg fully embodies Cape Town's surfing culture, you will find several places to rent wetsuits, surf boards, and start some surfing lessons.
Spend the day exploring Kirstenbosch National Botanical Gardens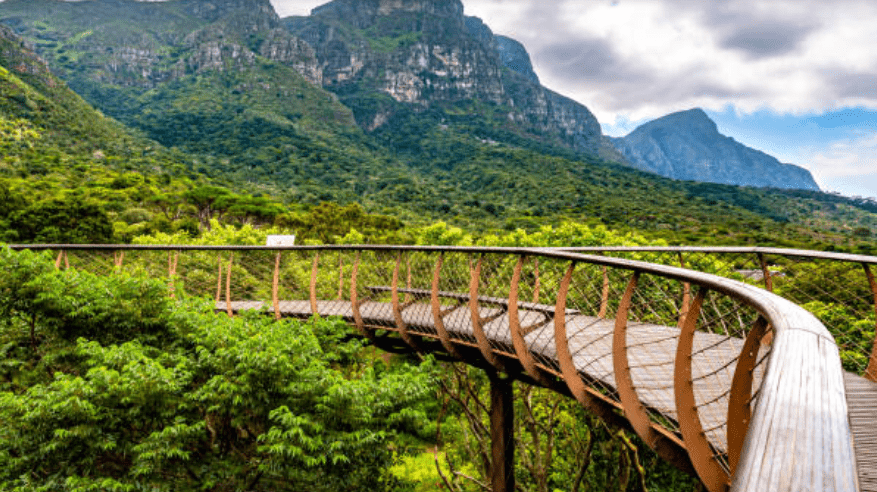 Another amazing thing to do on your solo trip in Cape Town is to visit and spend the day at the beautiful Kirstenbosch National Botanical Gardens. Acclaimed as one of the great botanic gardens in the world, very few gardens can compare to the sheer grandeur of the setting of Kirstenbosch – Kirstenbosch National Botanical Garden is Cape Town's claim to botanical fame after all!
This not only makes visiting and exploring the great Kirstenbosch Gardens one of the top things to do in Cape Town for locals and travellers alike, but a not-to-be-missed experience you should ABSOLUTELY add to your solo Cape Town bucket list.
Nestled against the Eastern slopes of Table Mountain, Kirstenbosch is known for its incredible display of indigenous natural beauty. The Gardens cover +/- 528 hectares, and boasts more than 7000 plant species, 2500 of which are solely from the Cape Peninsula.
**Bonus insight: Kirstenbosch Gardens forms part of the Cape Floristic Region / Cape Floral Kingdom, listed as a UNESCO World Heritage Site. It is the world's smallest, yet most diverse of the 6 floral kingdoms, and the only one that occurs entirely in one country. You can expect a glorious diversity of fauna and flora entirely indigenous to Cape Town. How incredible is that?
Besides its vast natural beauty and top Cape Town garden status, Kirstenbosch offers visitors an endless variety of things to do and see. Not to mention some exciting adventure experiences too.
Take an Aerial Cable Way Ride up Table Mountain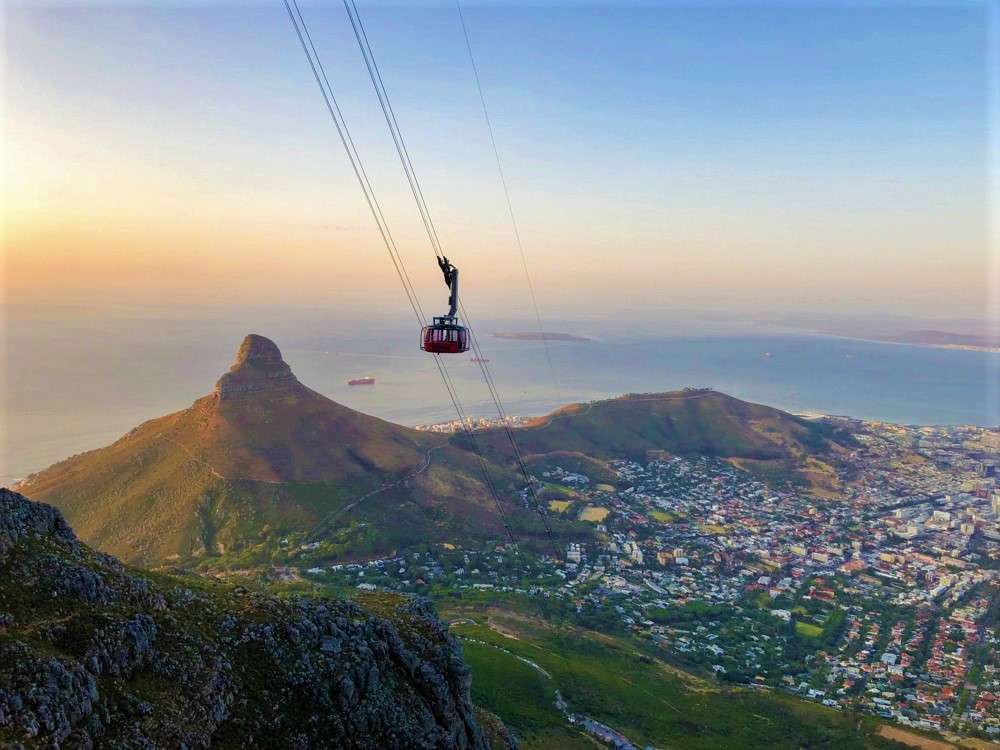 Taking an Aerial Cable Way ride to the top of Table Mountain is one bucket list worthy experience you absolutely MUST do on your solo trip to Cape Town!
There is no denying that going on an exciting Aerial Cable Way ride to the Table Mountain summit is not only the ultimate year-round experience, but one of the most sought-after things to do in Cape Town. Not to mention that it will be thoroughly enjoyed by absolutely EVERYONE – That means YOU too!
While admiring Table Mountain from below is every bit as beautiful, there are few things that compare to the view from the top of one of the New7Wonders of Nature. Plus, you get to tick something truly thrilling off your Cape Town bucket-list.
One thing is for certain, going on an Aerial Cableway ride up Table Mountain is both a memorable experience and thrilling adventure you will absolutely never forget.
What are you waiting for? Book your Table Mountain Aerial Cableway ticket right now from WebTickets.
Go to one or all of Cape Town's beaches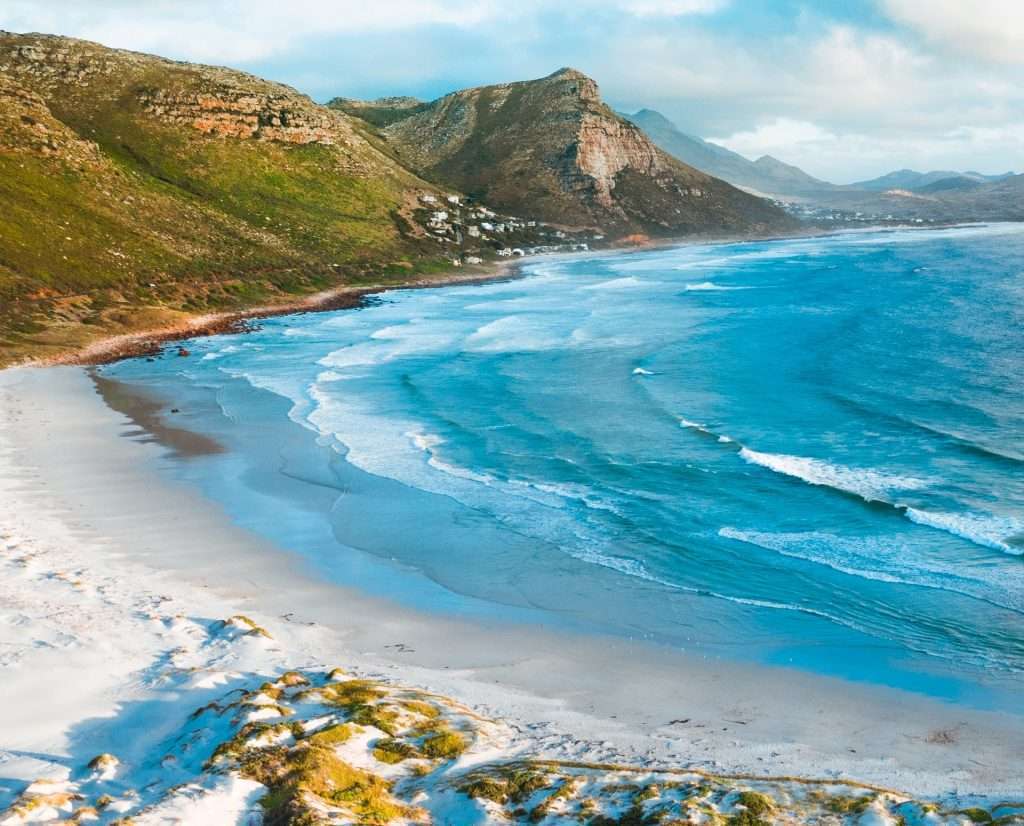 It's time to get beachy! There is absolutely no way that you can go solo travel in Cape Town without visiting its amazing abundance of stunning beaches.
There is nothing quite like being sun-kissed, sandy-toed, and salty-haired while soaking up the glorious Cape Town sunshine. Enjoying a blissful beach day on one of the Mother City's beautiful beaches is by far one of the top things to do in Cape Town year-round.
Whether you're looking to have some beach fun in the sun, sunbathe, go sandcastle building, learn to surf, enjoy a sunset stroll, or beach sundowner, Cape Town's vast array of incredible beaches caters to all your beach-loving desires.
What can we say, the Mother City is pure beach bliss after all.
**Here are a few of our favourite beaches: Camps Bay, Clifton, Muizenberg Beach, Bloubergstrand, Llandudno, Bakoven, Glen Beach, Boulders Beach, Big Bay, Oudekraal Beach, Long Beach in Kommetjie, Noordhoek Beach and Water's Edge.
Day trip to Boulders Beach & its African Penguin Colony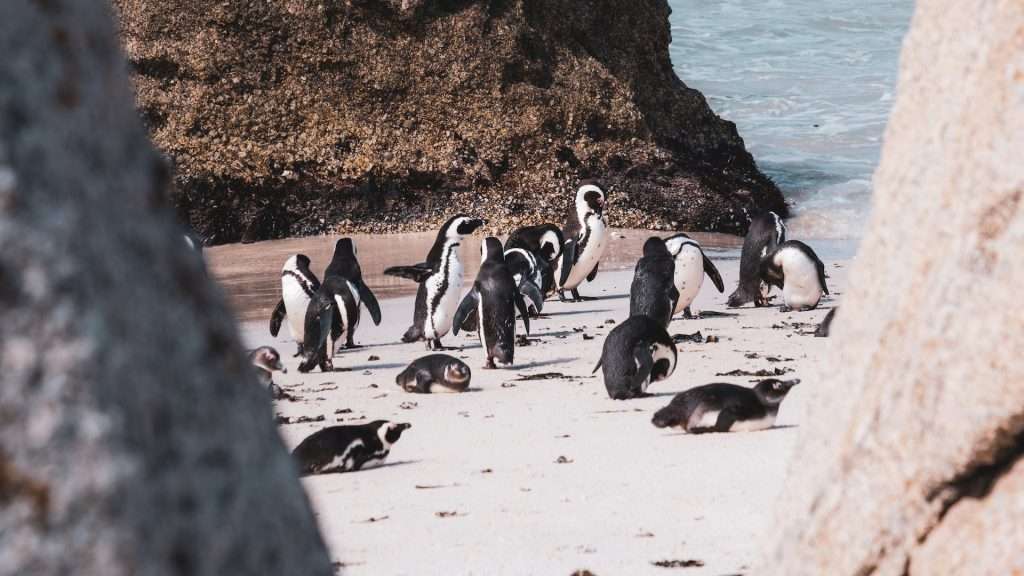 Visiting the renowned Boulders Beach in Simon's Town and seeing its remarkable African Penguin colony in their natural habitat will undoubtedly be one of the most memorable experiences of your solo travel adventure.
Did you know that Boulders Beach is one of the only places in the world where you can get up close and personal with these cool and charismatic ocean locals? This in itself makes visiting Boulders Beach and its thriving African Penguin Colony a bucket list experience in every way.
In addition to seeing the African Penguins from the infamous Boulders Beach African Penguin Viewing Site, you can enjoy an exhilarating variety of once-in-a-lifetime adventure experiences such as kayaking, swimming, snorkelling, sunbathing, and enjoying a laid-back beach day with the ultimate Cape town cool kids (AKA the African Penguins) right by your side.
**Note: Visitors will need to pay an entrance fee (which forms part of a conservation project) to gain access to the African Penguin Viewing Site and Boulders Beach. Your ticket is valid for the entire day. You can choose to exit and re-enter as it suits you (this only applies to the day your ticket was purchased).
Visit the SANParks website for more information regarding Boulders Beach's Conservation Fees.
Enjoy a Cape Town market day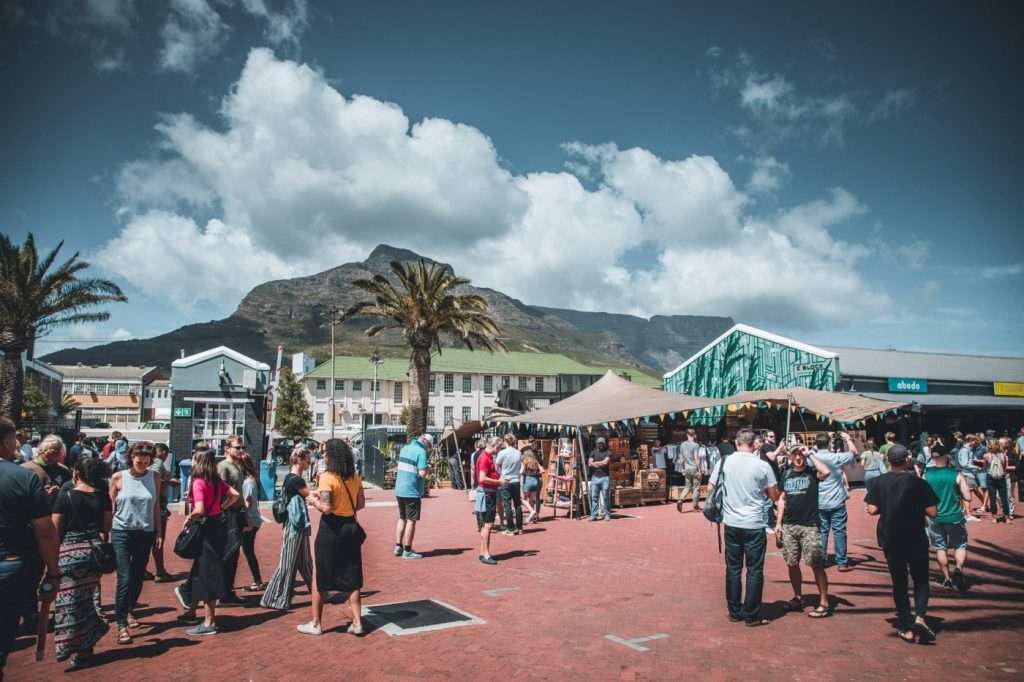 Visiting and exploring the Mother City's thriving market scene is by far one of the best things to do as a solo traveller in Cape Town. Beyond being a fun day out exploring one of the most beautiful and vibrant cities in the world, the fact that Cape Town is home to such a unique and incredible variety of markets makes going on the ultimate market adventure that much more exciting!
From fresh local produce, tasty treats, and home-baked delights, to art, crafts, thrifts, live music, one-of-a-kind finds, and so much more, Cape Town's markets truly have it all!
**Tip: Some of our favourite Cape Town markets include: The Bay Harbour Market in Hout Bay; Oranjezicht City Farmer's Market; Root 44 Market; Cape Point Vineyards Thursday Night Market; The V&A Food Market; The Watershed at the V&A; Neighbourgoods Market; Good Company Market.
Explore Kalk Bay & enjoy 'lekker' local fish & chips at Kalky's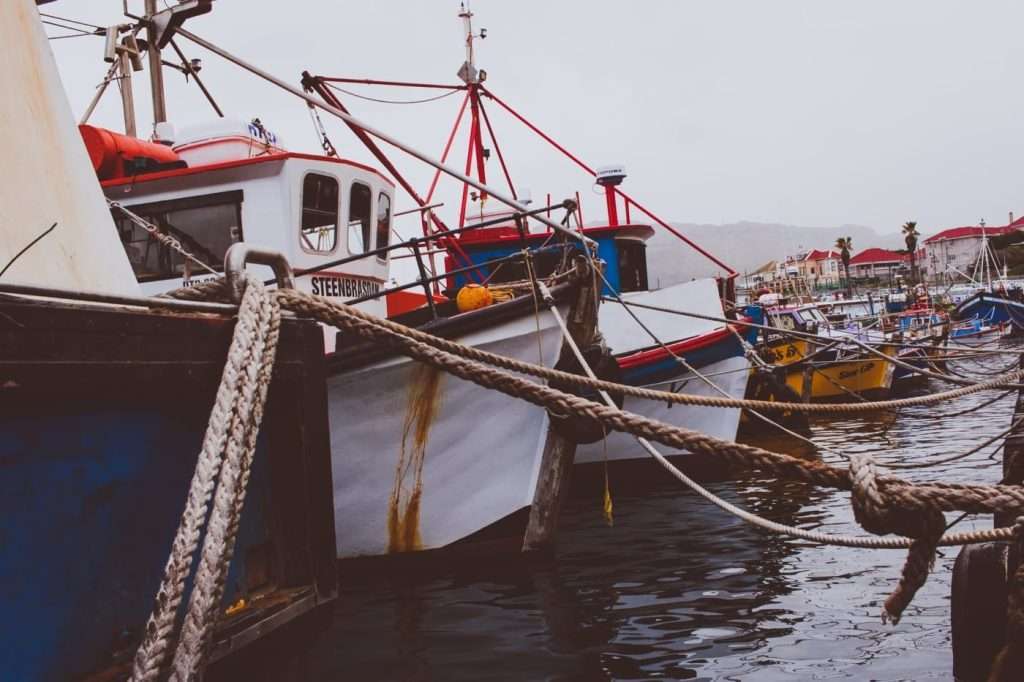 Solo travel in Cape Town is all about exploring, adventuring, and discovering as much of the city as you possibly can. This means venturing outside of the Atlantic Seaboard to none other than the vibrant False Bay coastline – or the cool coastal town of Kalk Bay to be more specific.
Previously declared one of the coolest neighborhoods in the world by Forbes, the quirky sea-side town of Kalk Bay definitely lives up to ALL the hype. Located along the False Bay coastline, this ocean-front fishing village is jam-packed with tons of hidden gems & one-of-a-kind finds, cool surfing spots, thrilling hiking trails, epic caves, a bustling harbour, action-packed adventure experiences, and magnificent marine life. Believe it or not, that's not all Kalk Bay has in store for you.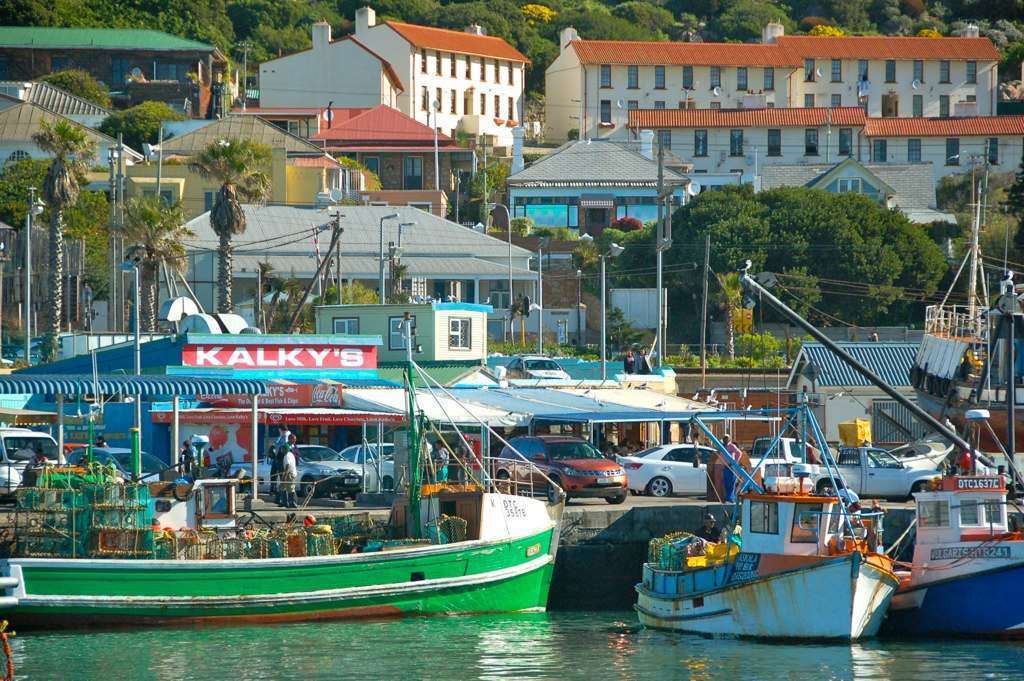 Exploring and experiencing everything the cool coastal town of Kalk Bay has to offer is most definitely one of the best things to do all year-round on any solo trip to Cape Town.
**If you're looking for exciting things to do in Kalk Bay, here are a few great suggestions:
Take a refreshing dip in the Dalebrook Tidal Pool and / or Wooley's Tidal Pool – Take your pick!
Go cave exploring
Go surfing
Visit the Kalk Bay Harbour
Explore the quirky streets of Kalk Bay
Hike the famous Boomslang Cave – It is a relatively easy hike perfect for novice hikers, families with kids, and adventure seekers – It is known as one of Cape Town's more adventurous hikes after all. Click here to find out everything you need to know about the Boomslang Cave hike.
Go on an adventure-filled hike from Kalk Bay to the Amphitheatre
Visit Kalk Bay's local plant and garden shops – Perfect for head-over-heels plant lovers! The Kalk Bay Garden Shop is most definitely worth a visit!
Visit the Kalk Bay Breakwater Lighthouse
See the cool and charismatic Cape Fur Seals at the Kalk Bay Harbour. You can expect to see these playful ocean beings draped over the pier walls at the harbour. If you're eager to see these incredible Cape Fur Seals up close and personal – Kalk Bay Harbour is exactly where you need to be!
Enjoy a unique seaside dining experience at the renowned Brass Bell (*Not free BUT worthwhile)
Indulge in a rock-your-socks-off ice cream at the famous Ice Café (*Not free BUT worthwhile)
Enjoy a cup of coffee & bite to eat at the iconic Olympia Café & Bakery – While an array of breakfast, lunch, and dinner options are available, Olympia is renowned for its freshly baked pastries and bread (*Not free BUT worthwhile)
Go to the Kalk Bay Theatre & the Kalk Bay Modern Gallery (*Not free BUT worthwhile)
Visit the infamous Kalk Bay Expresso – A charming café housed inside a restored Blue Train carriage (*Not free BUT worthwhile)
Pop into the vibey beachside cocktail bar – Cape to Cuba (*Not free BUT worthwhile)
**Extra Bonus: Kalk Bay is also home to one of the absolute best (if not THE BEST) and highly sought-after local harbourfront fish and chips spots in the entire city – Kalky's!
You can easily spend an entire day exploring the streets of Kalk Bay and still not discover everything it has to offer – that's the beauty and magic of this captivating coastal town.
Walk around Bo-Kaap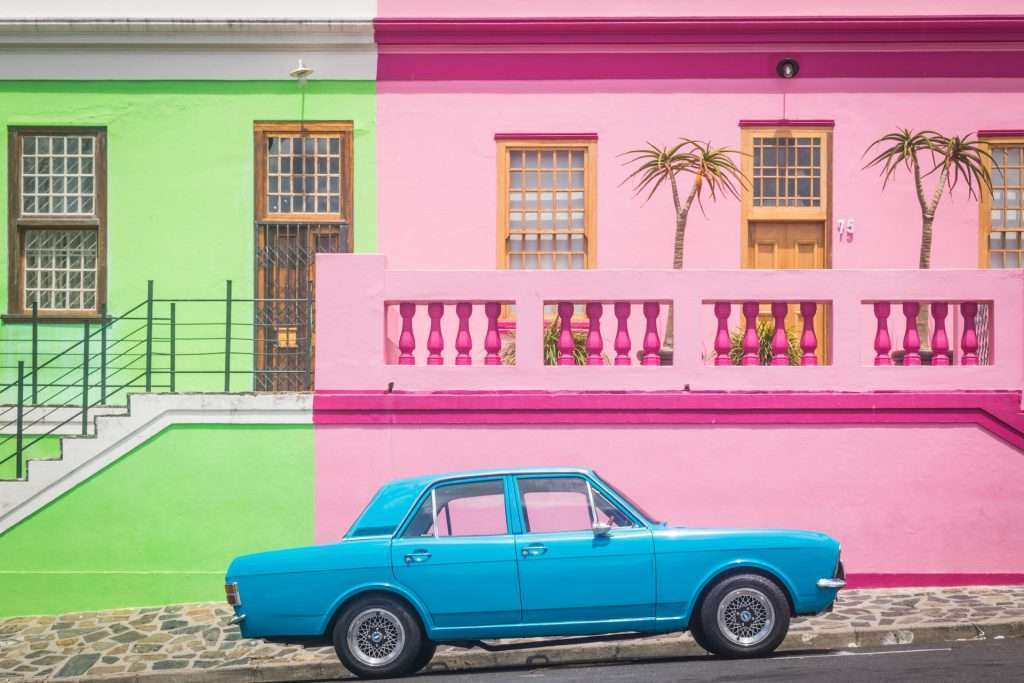 The colourful and culturally diverse neighbourhood of Bo-Kaap has captured the hearts of locals and tourists alike with its charisma, charm, colour, vibrant energy, and rich heritage – We have NO doubt that it will steal your heart too!
Situated at the foot of Signal Hill, on the fringe of the city centre, walking through the streets of Bo-Kaap (formerly known as the Malay Quarter), is definitely one of the best things to do in Cape Town on any trip.
**By far one of the best things about Bo-Kaap is the fact that there is so much MORE to this cool and colourful Cape Town neighbourhood than what meets the eye.
Beyond the bold and vibrant colours that line the steep cobble-stoned streets, Bo-Kaap is also one of Cape Town's oldest and most culturally diverse neighbourhoods.
**Interesting fact: Bo-Kaap's origins date back to the 1760s when numerous "huurhuisjes" (rental houses) were built and leased to slaves, known as the Cape Malays (paying further tribute to its name). Despite the fact that the beloved Bo-Kaap is now regarded as the most colourful, exciting, and vibrant neighbourhood in the Cape, that most certainly wasn't always the case. Dating back to its origins, all of Bo-Kaap's houses were instructed to be white. When this law / rule was eventually lifted and the 'slaves' were finally 'allowed' to buy and take ownership of their properties, they collectively decided to paint each and every house a bright, colourful, and vibrant colour as an expression of their freedom – How incredibly remarkable is that?!
Now we have the profound privilege and amazing opportunity to enjoy and revel in every glorious colour-filled second of what the Cape Malay people worked so hard to achieve – How lucky are we? In addition to its diverse culture, rich history, and heritage, Bo-Kaap is also celebrated for it's delicious and authentic Cape Malay cuisine. That being said, enjoying an authentic Cape Malay meal in Bo-Kaap is an absolute MUST for anyone visiting Cape Town!
Go on the ultimate Cape Town sunset chasing adventure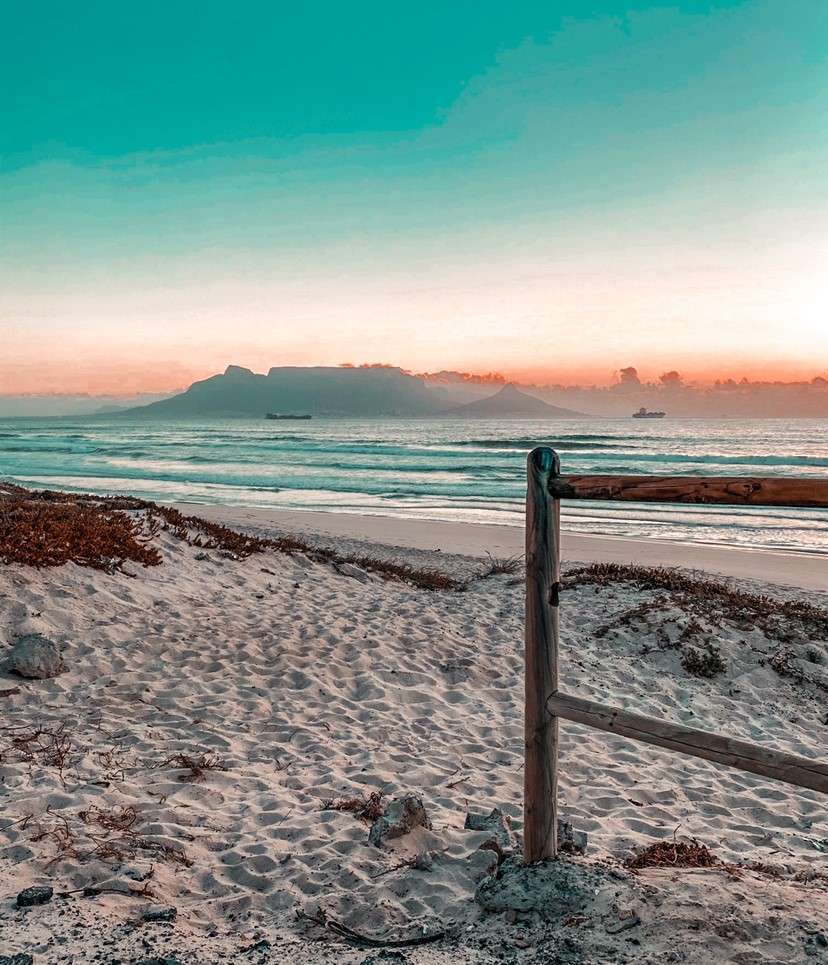 It's time to chase sunsets! There is no denying that the Mother City is pure sunset bliss. Known for her stunning sherbet-coloured sunsets that set the sky alight in a beautiful celebration of colours, going on the ultimate sunset chasing adventure is without a doubt one of the best things to do in Cape Town all year-round. Plus, its completely FREE!
To put the cherry on top of the Mother City's sunset chasing cake – or so to speak – Cape Town is home to some seriously sensational sunset spots – perhaps even the best in the world. However, sometimes you need to wander a little off the beaten path to find the real sunset hidden gems – That's when the real sunset adventure begins!
**Here are a few of our favourite secret sunset & overall best sunset spots in Cape Town, all of which deserve a prime spot on your sunset bucket-list:
Look-out Cave on Chapman's Peak Drive | *Secret Sunset Spot
The Clifton Ridge Rocks | *Secret Sunset Spot
Lions Head
Table Mountain
Signal Hill
Llandudno Beach
Kloof Corner
Bloubergstrand
The 'Sunset Rock' | *Secret Sunset Spot
Diaz Beach | Cape Point | *Secret Sunset Spot
Happy sunset chasing sunset lovers!
Take a stroll along the Sea Point Promenade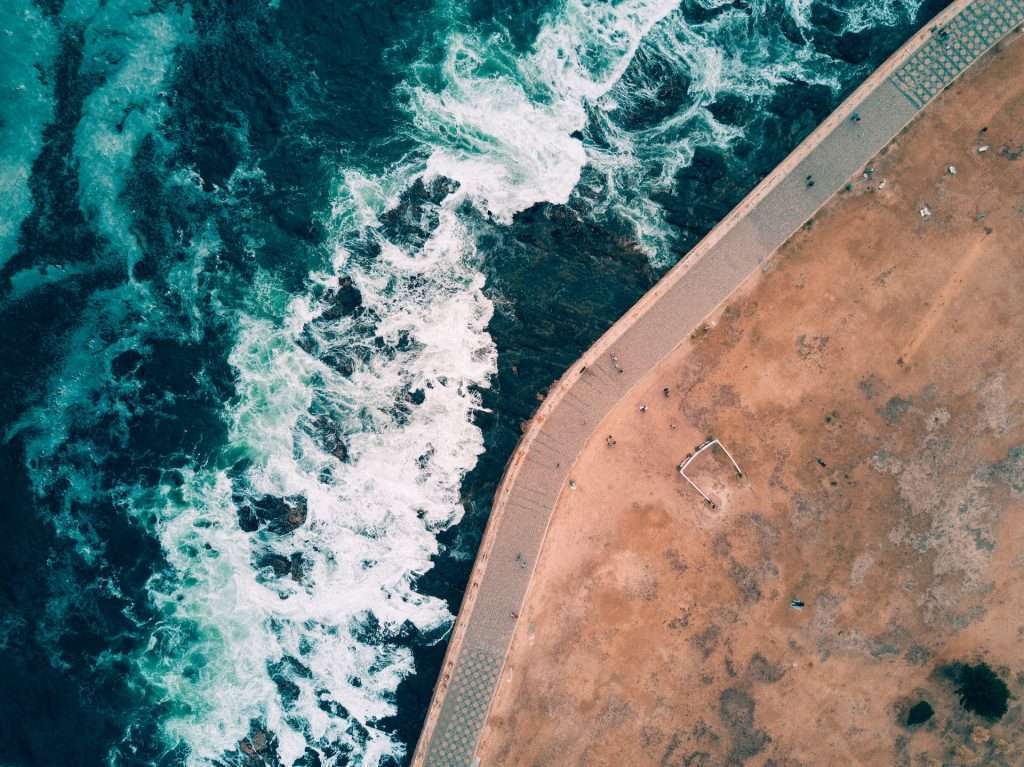 Stretching along the stunning Atlantic Seaboard Coastline between Sea Point and Mouille Point, the vibrant Sea Point Promenade is so much more than one of the Mother City's top attractions. Deemed somewhat of a beloved local gem, the sought-after Sea Point Promenade welcomes absolutely everyone and anyone – From families with kiddies, fitness-enthusiasts, strollers, solo travellers, dog-walkers, and joggers, to cyclists, skateboarders, rollerbladers, avid adventurers, and everyone in between (the list is truly endless).
The famous Sea Point Promenade is essentially a broad paved sea-side contour path which follows the coastline curves, boasting sensational views of the Atlantic Ocean, mountains, and several small beaches and hidden gems along the way. It also features a large luscious green lawn which separates the beachside promenade from the roadside pavement (sidewalk).
To amp up the excitement level, the Sea Point Promenade has something for EVERYONE to enjoy. Some of which include a maze, an action-packed putt-putt course, an enjoyable kiddies' train ride located near the historic lighthouse on the Mouille Point side, as well as plenty of play parks on the lawns. There are also several perfectly positioned benches along the promenade ideal for scenic ocean-gazing and watching the glorious sunset over the Atlantic.
That's not all! In addition to an Olympic-sized swimming pool located at the Sea Point Pavillion, perfect for warm summer days, the Promenade boasts an amazing array of restaurants, bars, eateries, and ice-cream shops along its coastal route for when hunger, thirst, and cravings strike!
**BONUS: The Sea Point Promenade is one of the best sunset spots in Cape Town – Making it perfect for a sunset stroll. It is also a great location to enjoy amazing sightings of Cape Town's Marine Big 5 (dolphins, whales, mola mola sunfish, Cape Fur Seals and African Penguins). With so many incredible things to see, do, and experience, visiting the Sea Point Promenade is by far one of the best free things to do in Cape Town with the whole family year-round – come rain or shine.
Paraglide from Lions Head or Signal Hill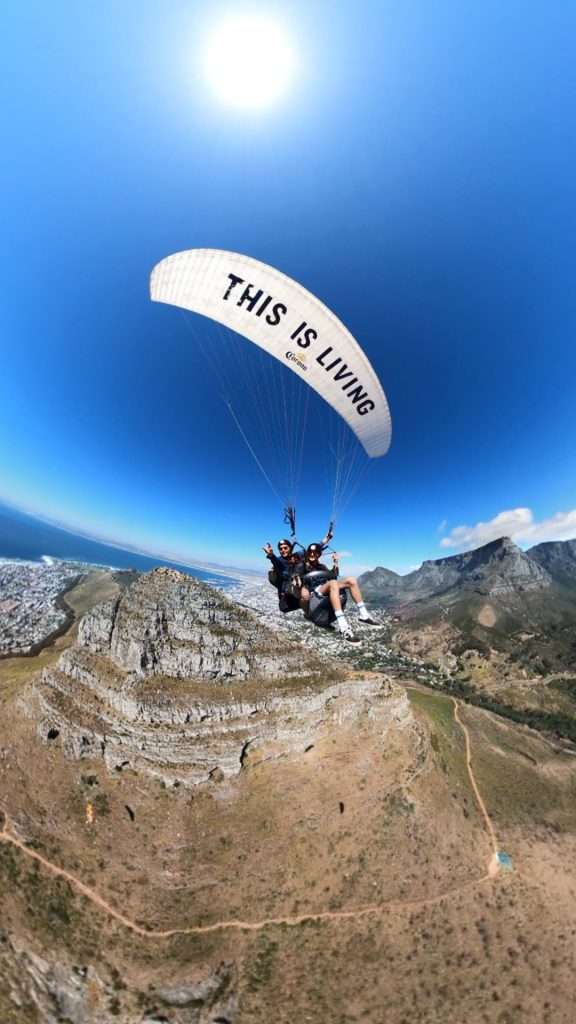 Calling all adrenalin junkies! Are you ready to take your solo travel in Cape Town adventure to new heights? You better be! Because its officially time for a once-in-a-lifetime bucket-list worthy paragliding experience!
There are few things more exhilarating than an adrenalin-filled paragliding experience or an unforgettable paragliding sightseeing tour over the glorious city of Cape Town.
There's only one question that remains – do you have the guts and chutzpah to do it? We're simply putting the challenge out there – it's entirely up to you whether to accept it?! No pressure!
Cape Town's tandem paragliding trips typically take off from Lions Head or Signal Hill. In addition to the intense rush of adrenalin and countless 'pinch-me' moments you'll experience throughout your flight, you'll be treated to spectacular views of Table Mountain, the Twelve Apostles Mountain Range, Atlantic Ocean, the beautiful Cape Peninsula and so much more.
Go Wine Tasting in the beautiful Cape Winelands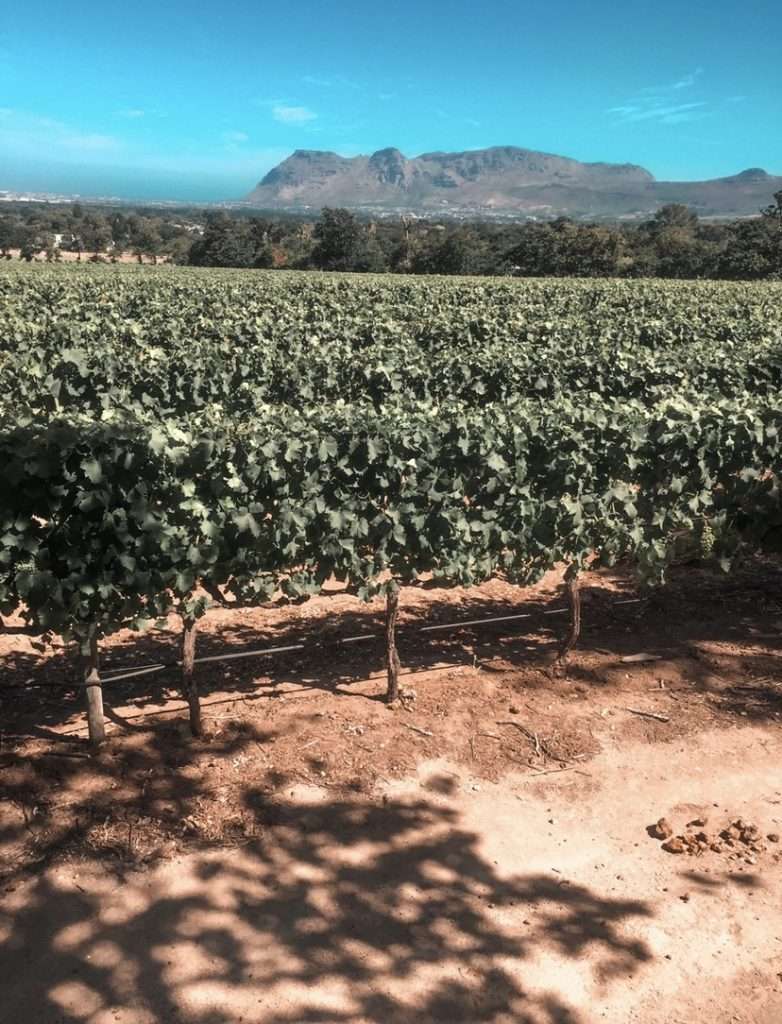 In Cape Town, ANY time is wine time! Did you know that the Western Cape is the largest wine producing region in Africa? This makes exploring and tasting your way through the stunning Cape Winelands one of the top things to do in Cape Town all year-round, and, most importantly, any wine lover's dream come true!
Even if you don't consider yourself to be a die-hard wine enthusiast at heart, you'll undoubtedly fall head-over-heels in love with the amazing Cape Winelands, its remarkable vineyards, captivating charm, and beyond excellent wine selection.
Over and above its exceptional wine, the Western Cape Winelands is also known for its exciting food and wine pairing combinations, pristine wine tasting experiences, and world-renowned culinary pursuits. In addition, some Wine Estates and Wineries offer guests an amazing range of experiences such as cellar tours, walking tours through the vineyards, master classes on how the wine is made and stored, and so much more. This ensures that there is something for absolutely everyone to look forward to and enjoy.
Here are some of the most popular & renowned wine routes in the Western Cape:
Stellenbosch wine route
Wellington wine route
Franschhoek wine route
Helderberg wine route
Breedekloof wine route
Constantia wine route
Durbanville wine route
Elgin Wine Route
Little / Klein Karoo wine route
Tulbagh wine route
Darling wine route
Walker Bay wine route
Cape Agulhas wine route
Cape Point wine route
Olifants River Valley wine route
Paarl Vintners wine route
Robertson wine route
Swartland wine route
Worcester wine route
…wait, there's more!
As we're on the topic of wine, we absolutely have to include the famous, and dare we say legendary, Franschhoek Wine Tram!
If you're a head-over-heels wine lover going on the iconic Franschhoek Wine Tram is by far the best, and certainly the most exciting, way to experience everything the majestic Franschhoek wine valley has to offer. From its spectacular mountain range and vineyard landscapes, stunning views, and world-renowned Wine Estates, to the region's gloriously unique and exceptional array of award-winning wines, the Franschhoek Wine Tram offers guests an unforgettable hop-on-hop-off Cape Town winelands adventure. Plus, its TONS of fun too!
The Franschhoek Wine Tram offers approximately 8 different routes / lines to choose from with each route including anywhere from 6 – 10 Franschhoek wineries that you'll get to visit. Click here to find out more about the various Franschhoek Wine Tram lines / routes.
Visit Cape Town's Museums
One of the main perks of solo travel in Cape Town is the fact that you are in control of your own schedule and time. This gives you the opportunity to visit as many of Cape Town's museums as your heart desires and browse all the incredible exhibits at your own pace.
Immerse yourself in Cape Town's history, culture, and heritage by visiting some of its iconic museums as well as learn more about the city's deeply rooted history, heritage, struggles and triumphs. Not to mention its thriving art scene and sporting prowess too.
**Here are merely a few of the top museums to visit in Cape Town:
District Six Museum
Robben Island Museum
Bo-Kaap Museum
Irma Stern Museum
Iziko South African National Gallery
Iziko Slave Lodge
The Springbok Experience Rugby Museum
South African Jewish Museum
Take a stroll through the Company's Gardens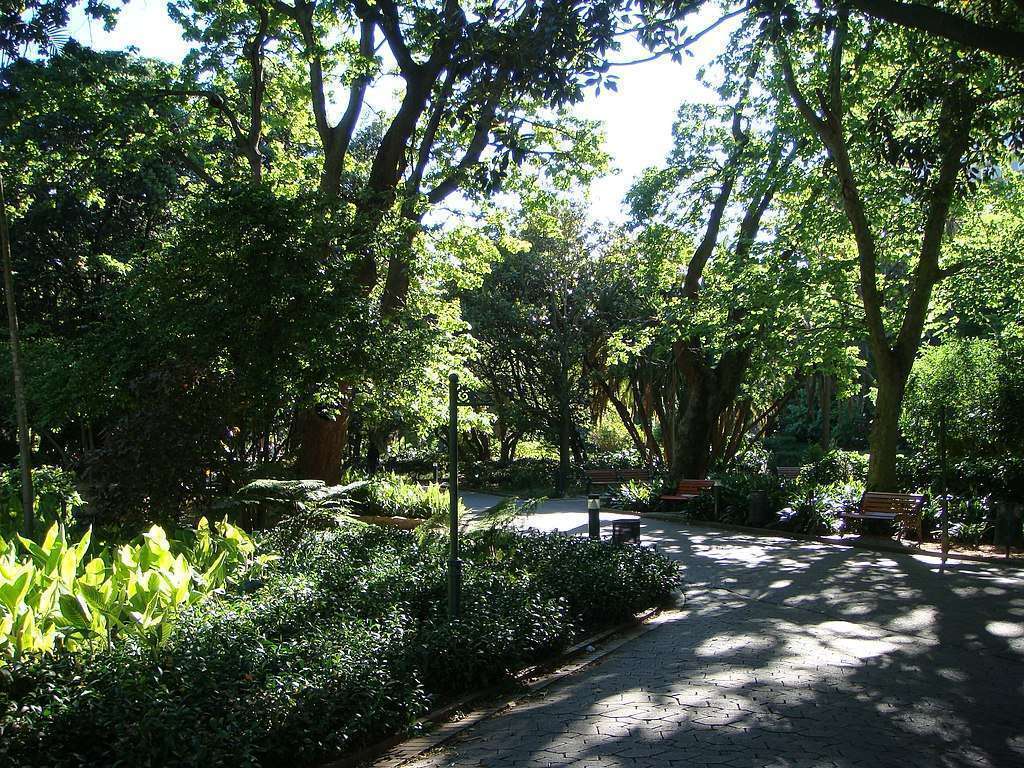 A wonderful escape from the hustle and bustle, the historic and ever-beautiful Company's Gardens is a unique natural oasis in the heart of Cape Town's inner-city.
Boasting a vast and incredible diversity of flora, tons of greenery, ample trees, stunning open spaces, and large lawns, plenty of shady spots ideal for picnicking, a variety of scenic pathways, as well as several benches scattered throughout the Garden – perfect for sitting back, unwinding, and of course enjoying and admiring your peaceful and stunning surroundings – what more could you possibly ask for?
Beyond being one of the most beautiful gardens in Cape Town as well as one of the best places to spend the day enjoying the amazing Mother City outdoors, one of the highlights of the Company's Gardens is the dozens of adorable squirrels that call the gardens their home. Known for coming right up to you, jumping, leaping, and hopping between the countless trees (which they have claimed as their own personal playground), and even roaming about on the benches.
It certainly comes as no surprise that spending the day at the Company's Gardens is one of the top things to do in Cape Town as well as a great place for those travelling solo.
Cape Town Parties & Nightlife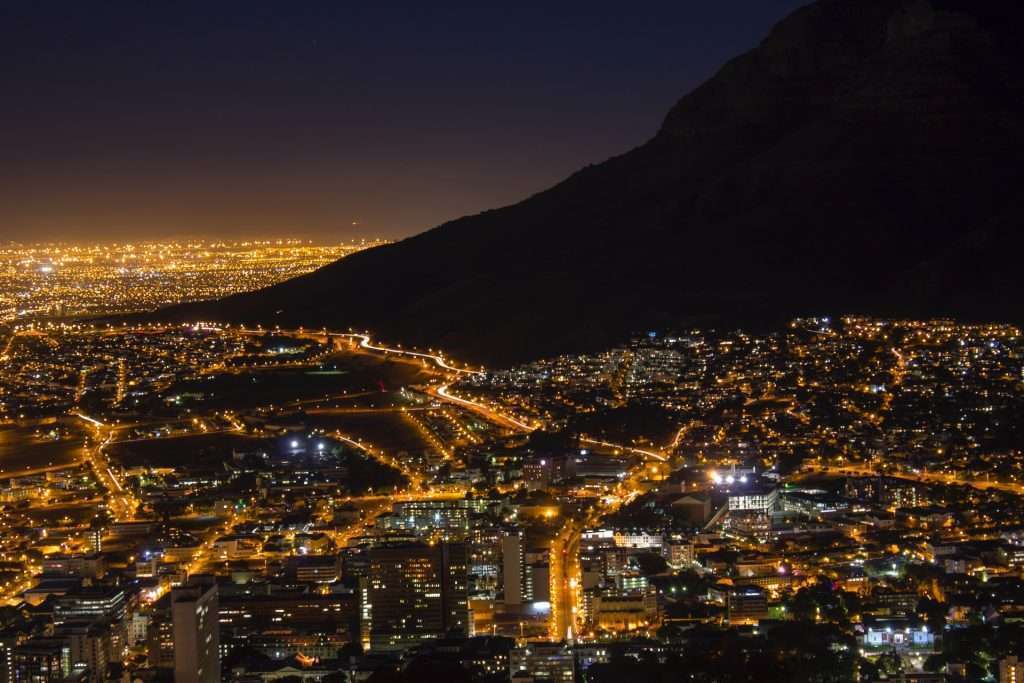 If parties and fun are your cup of tea, you will not have any troublefinding somewhere to go and dance the night away. Long Street, Bree Street, and Kloof Street has become something of a mecca for young folk who love to party, so this is a good place to start. There are several nightlife destinations for a big night out in Cape Town.
As there is a large number of visitors from all over the globe here, the crowd is very diverse. Locals, long term visitors and tourists can all be found enjoying a night out, and for the most part, many are more than happy to welcome you to their group.
Cape Town Sightseeing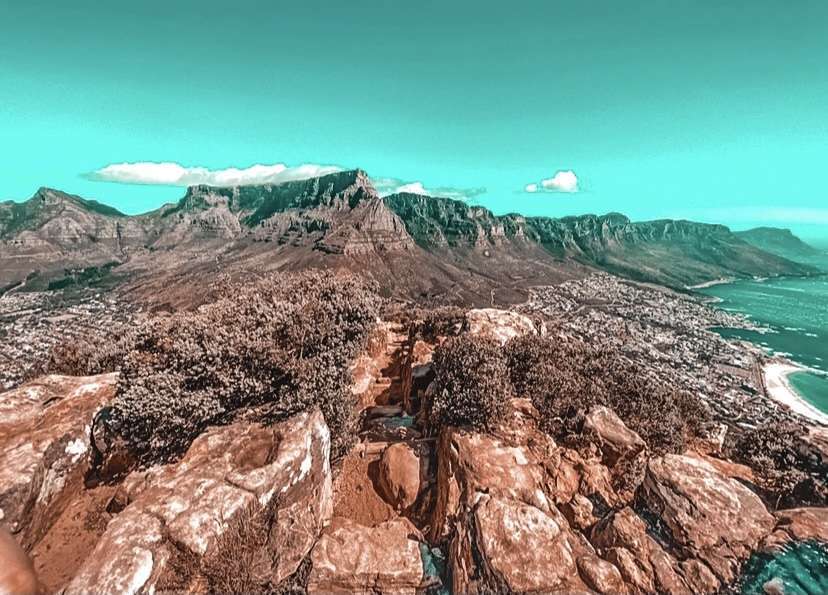 Trying a guided tour is a great way to see all the sights, meet new people and explore the city on your own while still being part of a group. We offer a great selection of hand-picked tours – all designed to showcase the best of the city and its surrounds.
If you love food and wine, try our half day or full day wine tour. If you have always wanted to learn more about the townships, try a township tour. There are also rewarding options such as the City Sightseeing Tour, a full Peninsula Tour and many others too. Check out our tours page over here to learn more.