The aptly named Long Street Cape Town is one of the top highlights within the City Centre of South Africa's Mother City. Running from Orange Street all the way through the CBD up to the Foreshore, close to the Cape Town International Convention Centre, Long Street is a melting pot of restaurants, shops, market stalls, people, buildings and heritage.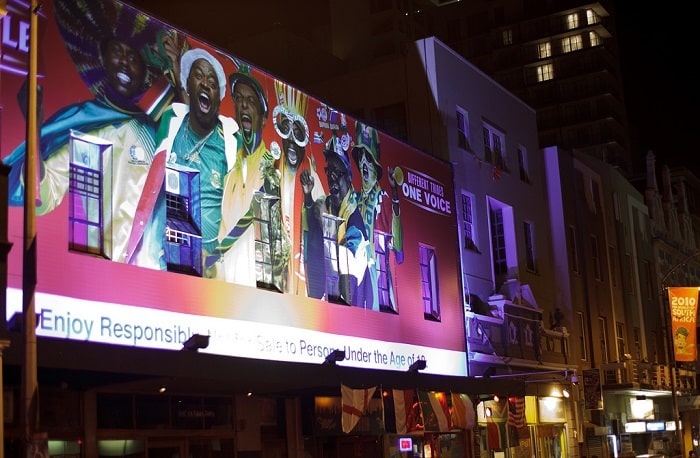 Image: jikatu (immy Baikovicius) via Flickr
Whether you are visiting the City Centre for the first time and need ideas on what to do, or you have always wanted to take a stroll down this bustling street, here are a few things that make Long Street Cape Town worth a visit.
Top Reasons to Visit Long Street Cape Town
Some of our favourite things about Long Street Cape Town include the following:
The vibe. Above all else, what sets this long, vibrant street aside is its atmosphere. Whether exploring by day, or heading out at night, Long Street is always fascinating. At any given time, you will meet a wide diversity of people… market traders from all parts of Africa, foreign tourists, trendy locals, school kids, seniors, young people, and people of all races all share this space.
The restaurants. Long Street is also diverse when it comes to dining options. Although restaurants and cafes change, those that have stood the test of time over the years include Mama Africa's, Long Street Cafe, Cape to Cuba, Royale Eatery, Mojito and Fork. There are also food stalls to be found along the way as well – great when you are out for drinks and a hotdog craving hits.
The shopping. From high-end boutiques such as A-List all the way to quirky second hand clothing stores such as Second Time Around, trendy urban shops such as MeMeMe and the nearby Greenmarket Square, Long Street is a shopper's paradise. Be sure to stop past the African Market, or try the Church Street Antiques Market that runs just off Long during the day.
The nightlife. After dark, the street comes alive in a new way. This time, the markets and shops give way to a bustling nightlife, with bars and clubs keeping things going until early hours. Highlights for a good night out include the rowdy tourist hot-spot, The Dubliner, drum 'n bass and electro hotspot Fiction (usually opens late), Beerhouse on Long and many others.
The landmarks. Along with its shops, restaurants, cafes and bars, Long Street is also home to a number of interesting landmarks. One of the most significant of these is Long Street Baths, which lies close to the corner of Long and Orange Streets. This building is home to an indoor pool and Turkish style baths. Other interesting landmarks include beautiful old buildings that have been restored to their former glory, which are found in abundance here.
_____________________________________________
Looking for places to stay near Long Street? Browse our selection of City Centre accommodation, or look for apartments and holiday homes in nearby Gardens to be close to all the action. For more help in finding somewhere to stay that is near Long Street Cape Town, get in touch with our bookings team today.