For the large number of visitors traveling to Cape Town on business each year, it goes without saying that convenience, comfort and centrality are among the most important factors to consider when making travel plans.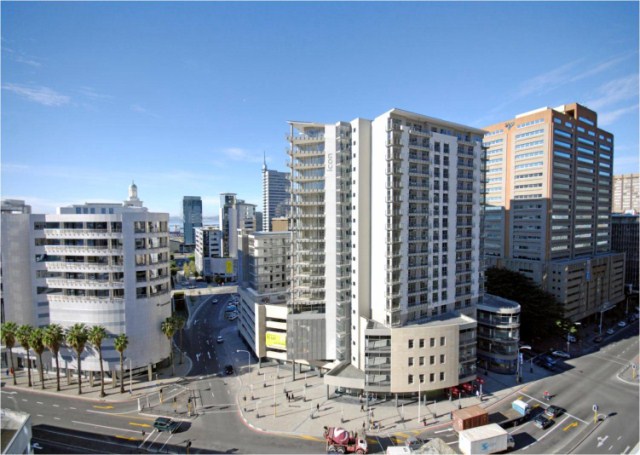 The city is home to many state-of-the-art facilities geared towards business travel, from the Cape Town International Convention Centre (CTICC) to the numerous hotels, 5-star villas, catered apartments, constantly-improving transport routes and the consistent efforts by local government to make the city as welcoming as possible for all. Conference delegates comprise a large portion of the business travel market, but corporate team building events, meetings, product launches, client pitches, mergers, deals and many other events also make up a notable share as well.
Despite it's laid-back reputation and fame as a leisure destination, the city is home to many multi-national offices, a number of regional and national media groups, a large percentage of small to medium enterprises as well as large-scale international headquarters who have chosen South Africa's Mother City as their base. Then there are the year-round trade-fairs, awards shows and other industry events that take place over the social calendar, which also attract a volume of professionals across industries from travel to music, fashion, design, development, trade, wine and many others besides.
What Should You Know About Cape Town Business Travel?
A few things that will help you plan your upcoming business trip in Cape Town a bit more easily…
1. Keep track of travel seasons. We're not just talking weather here, but rather the times of the year where travel is at an all-time high, low or mid. The busiest time of year is between November and March in the summer. During this time, accommodation bookings need to be done well in advance, as there are more people traveling for holiday. That does not mean changing your plans or anything drastic – it just means planning as far ahead as possible.
2. Convenience is important, but comfort even more so. You want to find a nice City Bowl apartment that is right around the corner from the conference centre, but if that apartment is less than ideal in other ways and there is something a little bit further away that is generally going to make you feel more at home, go with the latter. Even if you are only coming to your apartment to eat and sleep, that bit of comfort will go a long way.
4. Remember that the city area is pretty large. There is the City Centre, which is the CBD proper. At the edge of this, there is the Foreshore, which is technically still part of the CBD. Then on the other side, there is the City Bowl, which includes Gardens, Tamboerskloof and Vredehoek. In between, there is the Bo Kaap. Next door to that is De Waterkant. A few hops away meanwhile, you will find the Waterfront. With that in mind, there are many central places to stay in Cape Town that will ALL be in easy reach of the CBD. You could therefore extend your accommodation search a tad wider to find the ideal spot that is still central and convenient.
5. Hiring a car will make your life much easier (but there are other ways to get around, too). Because we are super helpful like that, we can help you book car hire simply and quickly without you having to venture off the website (point your mouse over here to find out more). Or, you can organise that at the airport when you arrive. Self-drive will certainly make things simpler. Most, if not all, villas and apartments offer secure parking and while it is not always cheap, parking can be found in the city too. There are other options for transport too – Uber is our recommended choice.
…
Of course, we have plenty more advice to offer along with these basic tips. So much in fact that it is rather tricky to condense everything into a single post. To help you get started, we suggest the following pages and articles for further reading:
…
Do you have any advice for those travelling to Cape Town on business? We always love to hear from our readers – leave a comment below and share your tips and insider insight!