Are you planning on going out in the evening in the Mother City? Luckily, Cape Town is home to dozens of nightlife destinations and there is something for everyone. From popular nightclubs where you can dance all night long and chic cocktail bars that serve refreshing drinks to laid-back waterfront venues with spectacular sea views, Cape Town has it all. Check out our insider's guide to the best nightlife destinations in the city.
1 Fiction Music Bar
One of the best alternative music bars in the city, Fiction Music Bar is famous for its giant dance floor and works five days a week. Some of the weekly offerings include the Continuum party which focuses on progressive trance and Untamed Youth party for all those visitors who are into disco and indie music. In case you get tired of all the dancing, go upstairs to the daytime bar for drinks and video games.
2 Coco
Are you ready to rub shoulders with the local celebrities in Cape Town? Come to Loop Street and check out one of the most exclusive nightlife destinations in the city, the famous Coco. Expect to find high-end bottle service and awesome tunes blasting from the speakers. Friday nights are reserved for Dancehall and Hip Hop, while house music is playing each Saturday.
3 Shimmy Beach Club
Located at the V&A Waterfront, Shimmy Beach Club boasts an alfresco deck, champagne bar, private beach, and a lounge. This dance venue is famous for its amazing parties and there is even an infinite pool on-site. Private areas are reserved for VIP's and the parties usually last until the sun comes up.
4 Jade Lounge & Champagne Bar
4 Jade Lounge & Champagne Bar is located right above the Main Road Green Point and throws unforgettable parties on Thursdays, Fridays, and Saturdays. R&B music is playing on Thursdays, while Fridays and Saturdays host deep house parties. Keep in mind that this swanky bar attracts an older crowd and you need to be at least 23 years old. The good news is that the entrance to the club is free of charge.
5 Decodance Nightclub
An underground venue that moved from Woodstock to Sea Point, Decodance Nightclub plays hit tunes from the 70's, 80's, and 90's. It's a trendy club with two dance floors, ample seating, and three bars. They sometimes host special celebrations and events, so make sure to check their page for details. Ladies can enter for free before 10 PM.
---
---
6 Madison Avenue
Located in the city center, Madison Avenue is an ultra-modern dance club that works on Fridays and Saturdays. The great thing about this popular venue is that unlike other similar places in the city, here you won't have to wait in line for a long time to order drinks, as the waiters are attentive. No flip-flops and beanies please since they have a strictly smart dress code. There are six bars, one cozy VIP area, and two large dance floors.
7 Piano Bar
Piano Bar can be best described as a New York-inspired cocktail and jazz club that hosts live music performances throughout the week. The live acts range from indie pop to blues and jazz. On the menu, expect to find delicious tapas and well-crafted cocktails. Come early, as happy hour is from 4 to 6 pm.
8 The Power and the Glory
The Power and the Glory is basically a hipster bar where you can order a variety of craft beers and shooters. It is an extension of the owner's home and one of the coolest places in the city. Each night after 5 pm, the adjacent Black Ram bar-room opens up its doors and attracts both regulars and tourists who happen to be in the neighborhood.
9 Café Caprice
Overlooking Camps Bay Beach, Café Caprice is a trendy bar that attracts large crowds of party people and plays hip beats during the day and in the evenings. It's an ideal place for people-watching and it gets quite busy in summer. Café Caprice is also a perfect destination for all those visitors who are into amazing sunset views.
10 Alexander Bar
Alexander Bar is one of the quirkiest nightlife destinations in Cape Town and place where you can catch a music and theatre show. Light snacks are available on the menu, as well as a wide range of cocktails. The coolest thing about this bar is that on each table you will find a dial-up vintage phone. To order drinks, just dial 9.
11 Pig & Swizzle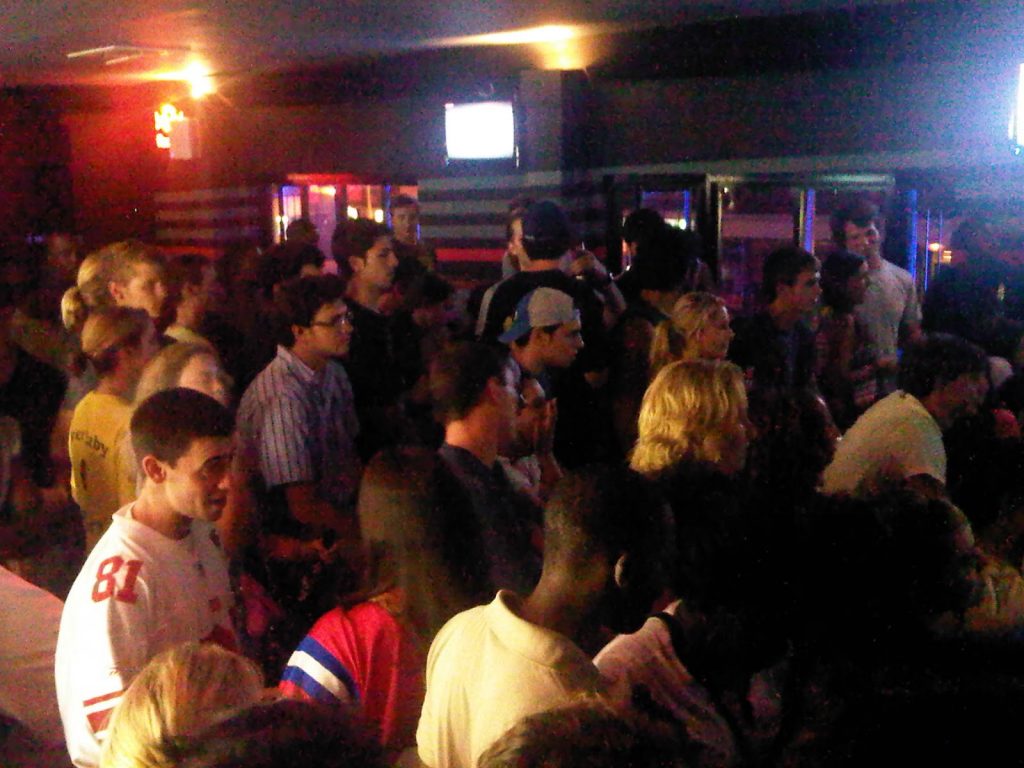 For some reason, this place changed its name from Pig & Whistle to Pig & Swizzle. It's a sports bar/nightclub full of college kids that come here for the reasonably priced drinks. There are plenty of sofas where you can just chill and watch games on the bar's giant screen. Several gaming machines can be found here, as well as a vintage jukebox. On some nights, there are in-house DJ events and sometimes even foam parties.
12 Premium Sports Bar
If you are not that into classy nightclubs that play loud music and prefer to grab a couple of cold beers with your friends, Premium Sports Bar is definitely a place worth checking out. It has that comfy pub vibe and offers delicious pizza. Mondays are reserved for dart competitions, while Comedy Night is held every Tuesday. On Thursdays, you will see a lot of soccer fanatics who come to the Premium Sports Bar to play FIFA tournament games.
13 Vice City
An underground techno club, Vice City plays nothing except EDM, deep-house, and techno. It hosts numerous local and International DJ's and is open on Thursdays, Fridays, and Saturdays. There are many chill areas with comfortable ottomans where you can unwind with a refreshing cocktail in your hand. The crowd mostly consists of students, locals, and tourists.
14 The Gin Bar
Thanks to its hidden location in the courtyard of Honest Chocolate, the Gin Bar is also known as the Secret Gin Bar. It's a place that specializes in gin-based cocktails and boasts a cozy interior with a laid-back vibe. Don't forget to try the delicious dark chocolate buckwheat tart or a chocolate brownie from the nearby Honest Chocolate.
15 Banned Rock Lounge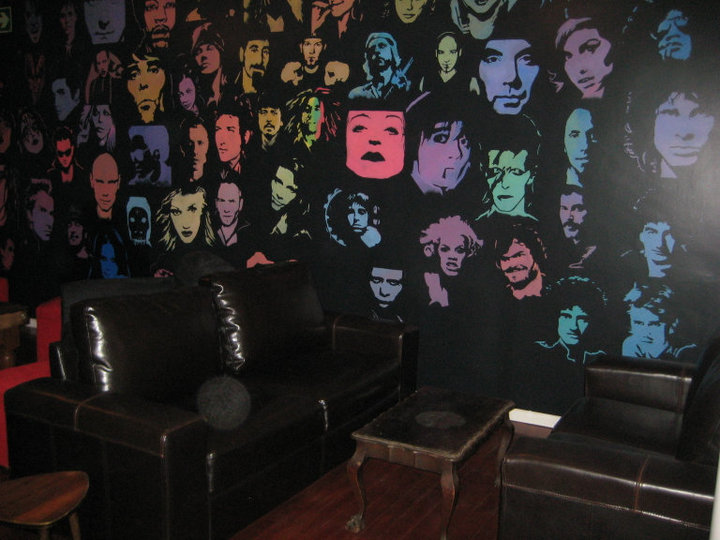 Image Source: Facebook
Featuring an outdoor and indoor seating, Banned Rock Lounge has it all. There is a jukebox, a nice selection of reasonably priced drinks, pool table, and foosball. What's not to like? Heavy rock music is usually blasting from the speakers here at Banned Rock Lounge and the waiters are super friendly and attentive.
What are your top picks for the best nightlife destinations in Cape Town? Share your thoughts below and let us know. If you're looking for places to stay in Cape Town, please let us know. We offer a wide range of places to stay in the City Centre at the best prices… guaranteed. Contact us today and let us help you plan the perfect holiday that allows you to discover the best nightlife destinations and everything else the city has to offer.