Looking for things to do in Cape Town this weekend? This coming weekend, we have some Halloween fun and games, some wine and oyster tasting, a music festival, a comedy festival, a gift shopping market, a band festival, a gaming expo and plenty more besides. If you're on the look out for things to do in Cape Town this weekend, you are sure to find something in this mix.
Ready to get our list of things to do in Cape Town this weekend as we gear into the final weekend of October? Let's have a look at what is happening in South Africa's Mother City this coming weekend.
Top Things to do in Cape Town This Weekend
Whatever you are in the mood for, this list of things to do in Cape Town this weekend is sure to give you some ideas. Keep reading to get our top picks on things to do in Cape Town this weekend.
1/ My Karoo Buurman Fees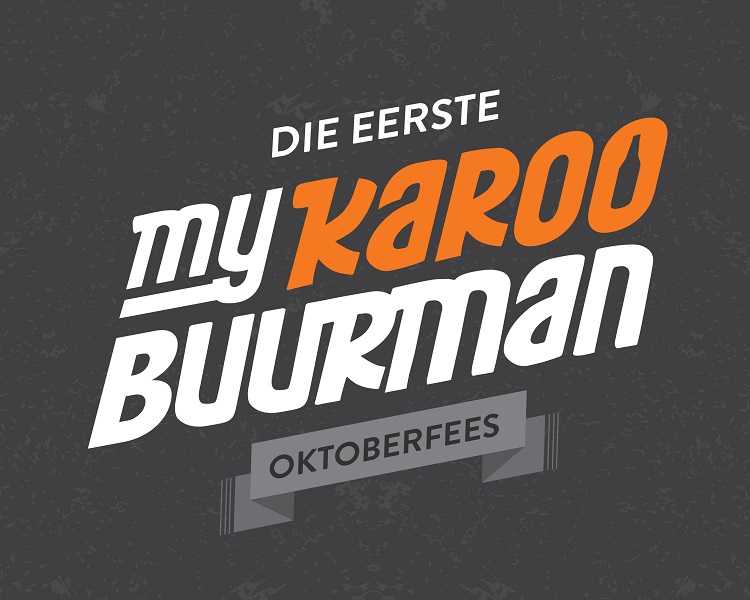 Image: www.quicket.co.za
The very first My Karoo Buurman Fees will take place on Saturday 28 October 2017 from 12h00 until 23h00. This rocking version of Octoberfest will be held at Simonsvlei Winery in Paarl. Akkedis Band and Gerald Clark will be headlining, while supporting acts include Boulevard Blues, Johnny Camel, Mean Black Mamba, Ricky Nass, François Haasbroek as well as Polish band The Pelicans feat Dinka. Other highlights include craft beer, food, sunshine and lots of fun. Tickets cost R100 via Quicket.co.za (kids get in for free). For more info, check out the event page at https://www.facebook.com/MyKarooBuurman or email [email protected]
2/ Mama City Improv Festival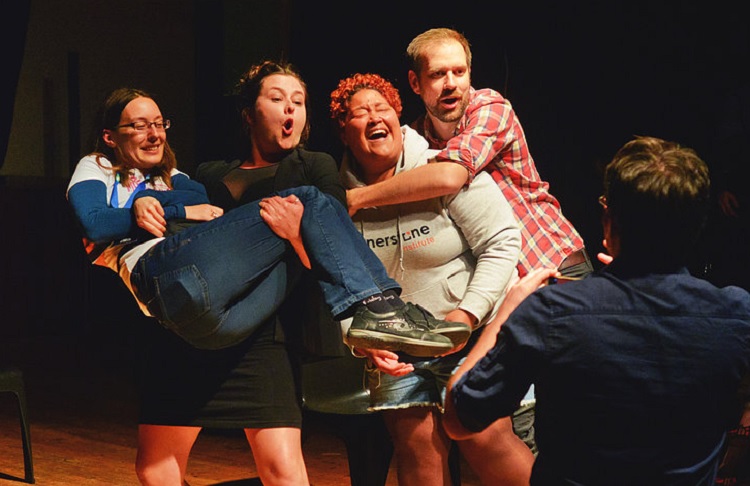 Image: www.mamacityimprovfest.com
Running all weekend, Mama City Improv Festival brings plenty of laughs to Cape Town. This event will be held at various venues in Observatory. Workshops and shows take place at Theatre Arts Admin Collective (TAAC) at the Methodist Church Hall, shows and hangouts will be hosted by Obviously Armchair Theatre on Lower Main Road, and workshops will be hosted at the Observatory Community Centre on Rawson Road. Highlights include classes, performances and jam sessions with performers and instructors from SA, Canada and the UK. For more info on pricing and tickets, visit www.mamacityimprovfest.com or email [email protected]
3/ Canal Walk Gaming Expo

Image: https://canalwalk.co.za
Also running all weekend from 09h00 to 21h00, the Canal Walk Gaming Expo is in its third year of gaming fun. Over the course of the weekend, this expo will showcase some of the top trends in gaming. Highlights include a Football Tournament with a cash prize worth R10 000 and a PlayStation 4 PRO console; new releases for all consoles, including Super Mario Odyssey, South Park, Assassin's Creed Origins, Just Dance 2018, Middle Earth: Shadow of War and others; Virtual Reality; and a Cosplay competition on Saturday. Best of all, the expo is free to enjoy. This event will take place at the Centre Court of Canal Walk in Century City. For details, visit the mall website at https://canalwalk.co.za.
4/ Festive Ideas Market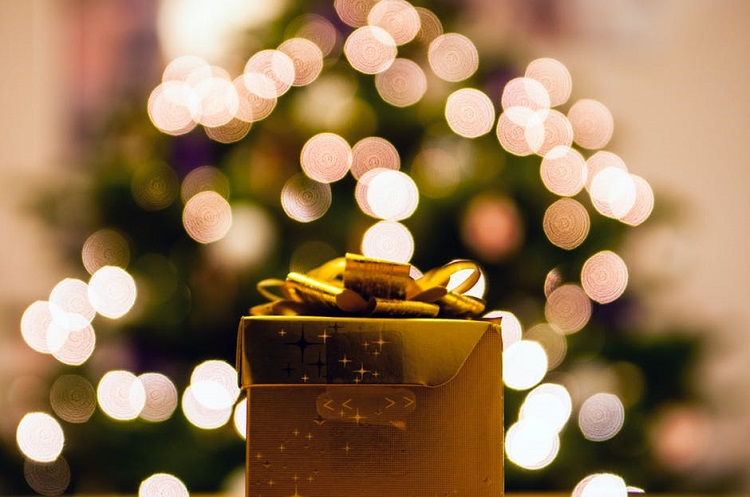 Time to get a head-start on your festive shopping! Running from Friday 27 to Sunday 29 October 2017, the annual gift shopping experience, Festive Ideas Market is back. This market is where you can find a wide variety of beautifully made items for your home, garden, wardrobe and pantry. Whether you're looking for one of a kind gift ideas, or something to treat yourself, this market is a must-visit. There will also be food stalls, children's entertainment and a wine bar. This market takes place at Simondium's Country Lodge, on Franschhoek Road in the Cape Winelands. The market runs from 09h00 to 17h00 on Friday and Saturday, and 09h00 to 15h00 on Sunday. For more details, visit the official website over at www.festiveideas.co.za or contact the organiser on [email protected] or +27 (0)21 874 1046.
5/ Cape Town Fish Market Wine & Oyster Festival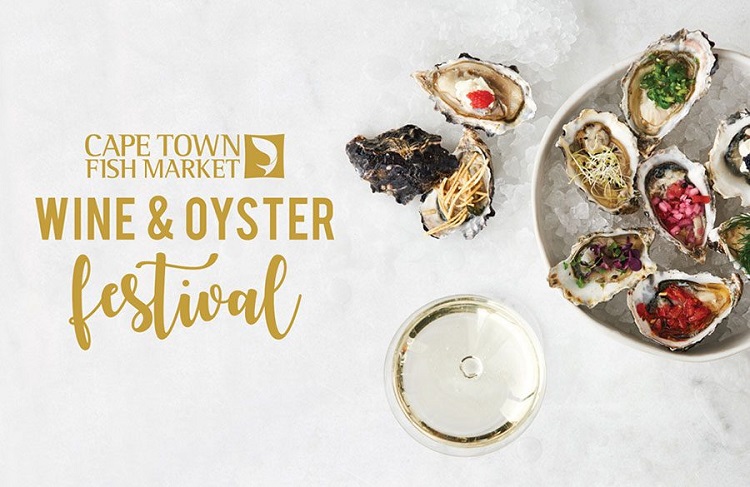 Image: www.ctfm.co.za
Cape Town Fish Market hosts its first ever Wine and Oyster Festival this month, from Friday 27 to Sunday 29 October 2017. Taking place at the V&A Waterfront, this event features oysters, wine, live music, sunshine and yummy food. Highlights include an Oyster and MCC Bar, an Oyster Eating Competition on Saturday, headline acts such as Freshlyground, Francois van Coke, Majozi, Arno Carstens and Hot Water, kids activities, various food stalls, a beer tent, a brandy stall, a vodka stall, a gin stall, a whisky stall and coffee stalls. Tickets cost R50 – R500 and are available via NuTickets.co.za. Visit www.ctfm.co.za for full event details.
6/ SA Horrorfest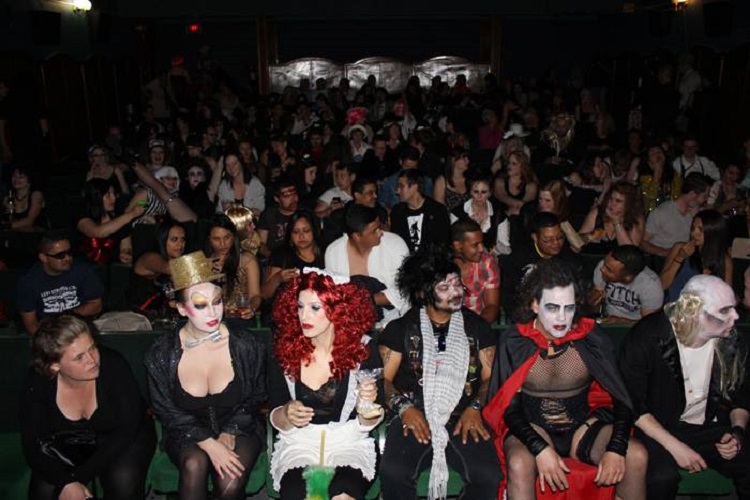 Image: www.whatsonincapetown.com
Taking place at the Labia Theatre on Orange Street in Gardens, SA Horrorfest is an annual Halloween event that celebrates all things spooky. Highlights include new, classic and rare movies, literature, live soundtrack performance, Halloween dress-up, giveaways and more. This event runs all weekend. The 2017 event features a live soundtrack performance to classic silent film Metropolisy by The Makabra Ensemble, the Bloody Parchment literary chapter, Rocky Horror audience participation screening, Halloween dress-up, a market and plenty of other fun. For more info on schedules and venues, visit www.horrorfest.info.
7/ Band Stand at Artscape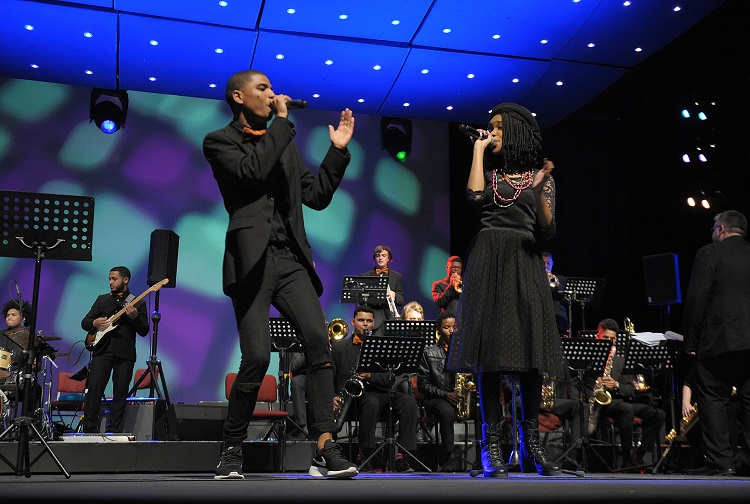 Image: www.artscape.co.za
Running all weekend, the Artscape will be hosting Band Stand – a musical event featuring young and upcoming singers and musicians. Mentors facilitate workshops over the course of the year, and at the end of the year, a fantastic mass band event is held on stage. A total of 12 bands are selected through auditions, with a number of young artists taking to the stage over the three day festival. According to the Artscape website, here's what this event is all about: "The aim of Band Stand is to advocate and promote a platform for band leaders and their respective bands to showcase their commitment to music literacy and developing young musicians within the fields of brass and wood winds." Shows cost just R40 per person and can be purchased via Computicket. For full details, visit the official event page at www.artscape.co.za/event/band-stand.
8/ Zombie Walk 2017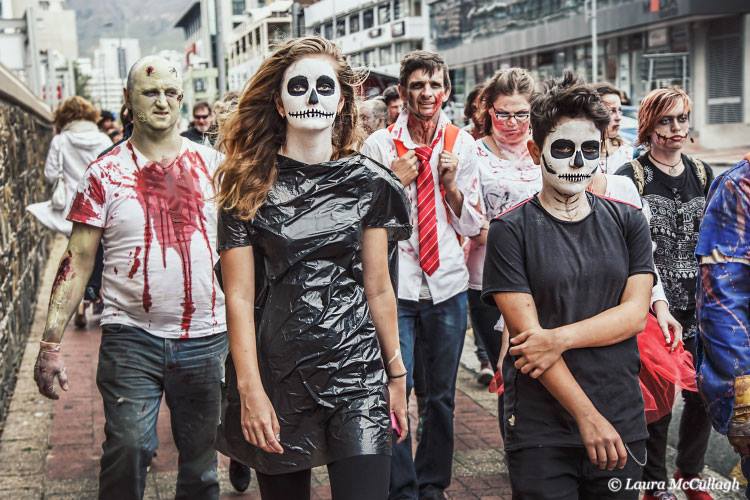 Image: Laura McCullagh / www.facebook.com/ZombieWalkCapeTown
On Saturday 28 October 2017, the streets of Cape Town will be run with… zombies! Zombie Walk 2017 kicks off at 18h00 and ends with an after-party at Madison Avenue. This walk is pet-friendly, with proceeds going towards the Lucky Lucy Foundation. The walk itself is free to join. Simply make your way to 1 Thibault Square on Long Street in time for the start. The dress code is creepy, ghoulish, undead and all-out scary for this event. For more information, follow them on Facebook at www.facebook.com/ZombieWalkCapeTown.
_________________________________________________________
Looking for more things to do in Cape Town this weekend? Try these fun things to do in Woodstock, look out for these fitness-friendly adventures, check out the Kirstenbosch Summer Concert Series 2017/18 line-up or visit one of these themed restaurants in Cape Town.
If you'd like more help planning your holiday, get in touch. Our concierge is standing by to assist with things to do this weekend in Cape Town.