Did you know that Woodstock used to be one of the most dangerous neighborhoods in Cape Town? Luckily, bad times have passed and today Woodstock is a colorful suburb and one of the hippest destinations in the city. There is no shortage of fun things to do in Woodstock and there are a number of interesting activities to choose from.
Are you interested in a graffiti tour or maybe want to try delicious vegan dishes and snacks? How about a pint of fresh craft beer from the tap or a cocktail on a rooftop terrace with spectacular views of the Mother City? We have rounded up a list of 8 fun things to do in Woodstock to get you started.
1 Drink Cocktails on a Terrace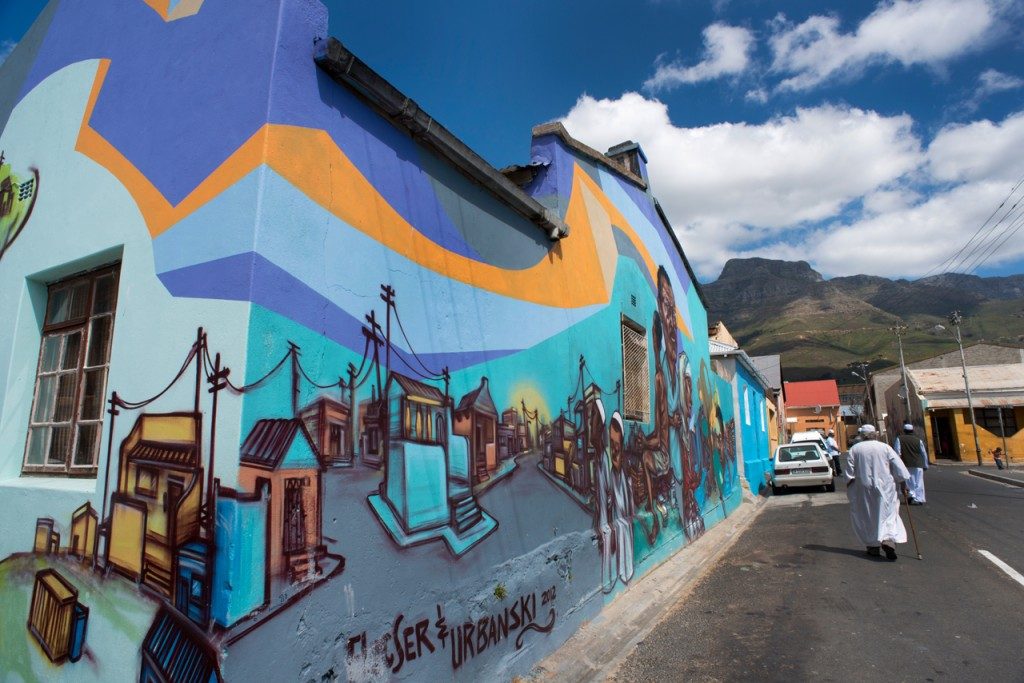 Jamaica Me Crazy is a Caribbean-inspired spot which offers spectacular views of the city from their  terrace. They are well-known for their variety of cocktails and happy hours. In case you are hungry, the food is delicious and reasonably priced.  Check out the Monday specials or visit Jamaica Me Crazy on a Tuesday evening when they have a pub quiz.
2 Shopping in Woodstock
Woodstock is home to many great shops and boutique stores. Head out to the Old Biscuit Mill that houses almost a hundred market stalls every Saturday. You will find everything here from local produce to crafts and jewelry. Our next stop is the amazing Bromwell Boutique Mall, a shopping center full of clothes, art, décor, and all kinds of different accessories.
3 Go on a Graffiti Tour
One of the most fun things to do in Woodstock is going on a Woodstock Graffiti Tour offered by Juma Mkwela. Travelers will have an opportunity to see around 40 superb works by a number of artists including Freddy Sam, Spazio, Masai Lou, Jack Fox, and Nard-Star. The tour lasts for two hours. You can also take a self-guided tour and head out to the William St. to see talented works of art on the walls of Woodstock.
4 Explore the Craft Beer Culture in Woodstock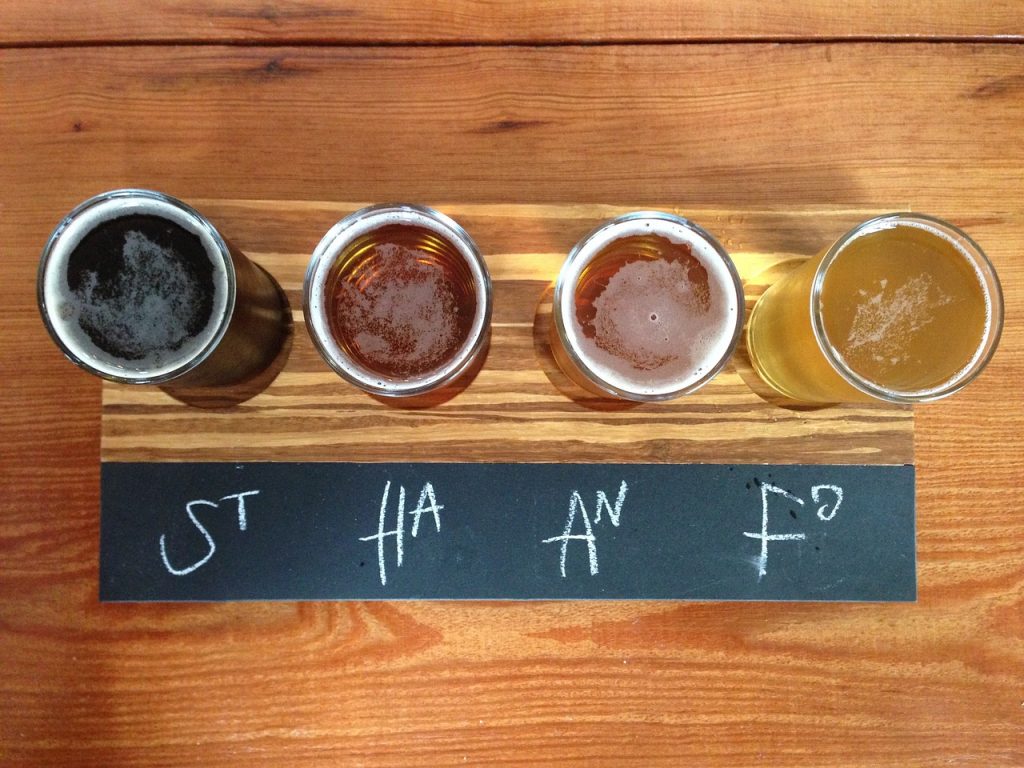 Woodstock is home to a couple of breweries including Devil's Peak Brewing Company, Woodstock brewery, and Brewer's Co-Op. Come to Devil's Peak Brewing Company for a beer in their taproom and a delicious burger. Here you can try a wide range of pale ale's lagers, IPA's and golden ale's. Besides serving awesome beer on tap, the Brewer's Co-Op features a quiz night every Wednesday. What's great about this place is the fact that members of Co-Op who produce their own craft beer can sell it at the brewery.
5 Try Delicious Vegan Dishes and Treats
Go to Raw & Roxy, a bohemian restaurant with a cozy interior that serves raw meals including zucchini pasta, tapas platter, raw vegan sushi, and lasagna. If you want a sweet treat, make sure to try their magnum ice-cream.  Raw & Roxy also offers vegan cooking lessons.
6 Eat Delicious Food in Woodstock
Finding a great restaurant with mouth-watering food in Cape Town has never been easier. Make a reservation at Test Kitchen which consists of two separate rooms and offers an incredible menu. Try the home-made pies at New Brighton Bakery or head out to Suprette in the Woodstock exchange for breakfast and brunch at reasonable prices.
7 Vintage Furniture Shopping
Located just a short walk from the Old Biscuit Mill, ReCreate is a small shop full of all kinds of furniture and accessories which can be turned into something completely different. For example, Katie Thompson who is the owner of this amazing place somehow managed to make towel rails from golf clubs, chairs from suitcases, and beer mats from bottle tops. While you are looking for that clever and innovative accessory, have a cup of Deluxe Coffee here at ReCreate.
8 Solve a Murder Mystery at Hinthunt
Spending a couple of hours at Hinthunt and trying to solve a murder mystery game is definitely one of the most fun things to do in Woodstock. This awesome game has you and your friends racing against the clock in a locked up room trying to find hidden clues and solve the mystery. The game has been perfectly designed for groups of 3 to 5 people.