With two oceans, an abundance of scenic wonders, rivers, beaches, forests, sight-seeing spots and romantic places in Cape Town, it is no wonder that the Mother City has become a favourite for honeymooners and couples. Whether you are visiting for the first time or returning for a holiday here, we have put together a list of the most romantic places in Cape Town to make you fall head over heels in love with the most beautiful city on earth.
The Most Romantic Places in Cape Town
In no particular order, our top suggestions for romantic places in Cape Town include the following:
1/ Clifton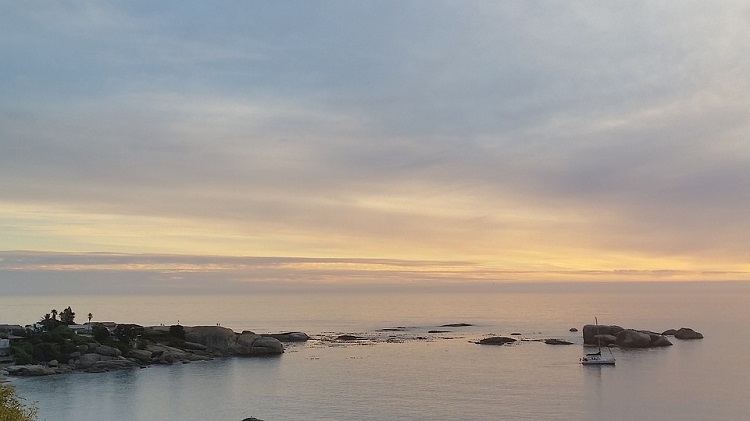 Home to some of the most desirable villas in the city, this area is made for romance. There are four Clifton Beaches. Of all of these beaches, the best ones for quiet picnics and long walks on the sand include Fourth Beach. For gay couples, Clifton Third is also worth checking out. Pack some bubbly and a few treats, and spend the day, take a drive out at sunset, or better yet, book a romantic Clifton villa to enjoy picture-perfect views every day.
2/ Camps Bay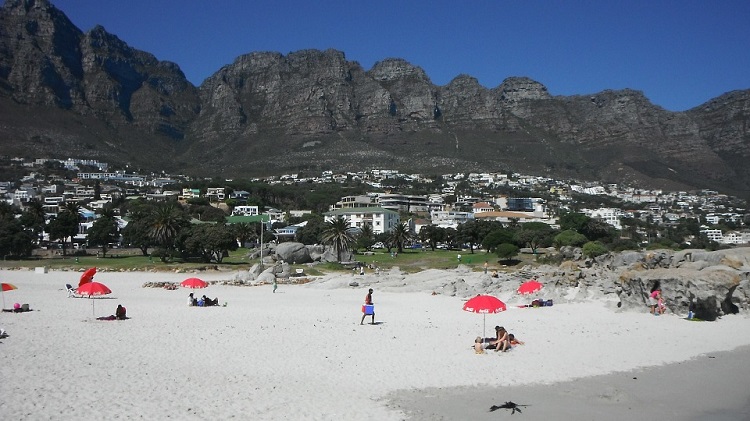 Camps Bay lies around the corner from Clifton. This area is home to an equal number of popular hotels, villas and apartments. Romantic hotspots within the area include the Twelve Apostles Hotel, Camps Bay Beach, and the many cosy restaurants and beach bars along the strip. There is an excellent range of accommodation to be found here, many villas within walking distance to the beach.
3/ Lion's Head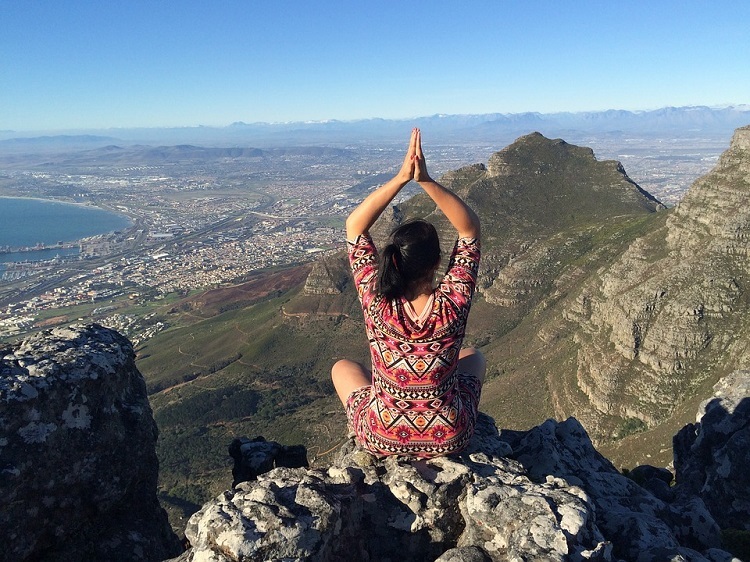 Every couple should climb Lion's Head together. Try a full moon hike to watch the sunset over the city and the stars rise as far as the eye can see. These hikes happen every month at the full moon. You can also try an early morning hike to start your day on the right note. It is best to go with another couple, group or anyone with experience in doing the hike.
4/ Llandudno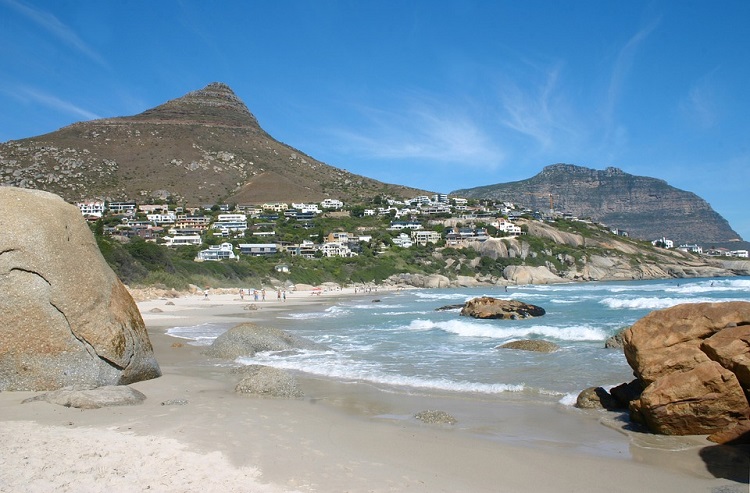 With no commercial properties, street lights, shops or restaurants to be found in the area, Llandudno is quiet, peaceful and stunning. This place is ideal for honeymoons and any other kind of romantic break. The beach itself is perfect for picnics and quiet walks. Although it can be busy during peak times, it can also be surprisingly quiet during the week.
5/ Chapman's Peak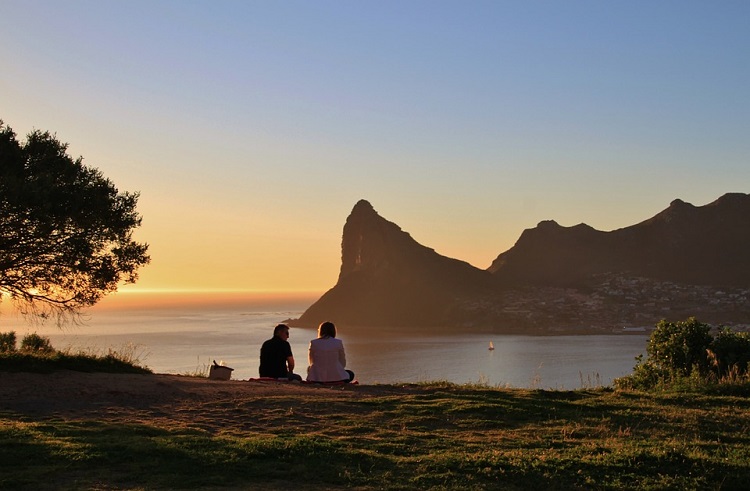 Although Chapman's Peak drive is not always open, it is a must-see when the roads do open. Running from Noordhoek and Hout Bay, this long stretch of coastal road runs along the Atlantic Ocean. There are look-out spots and picnic areas at various stops along the road. Stop to watch the sunset as you sip on bubbly, and you will fall in love with Cape Town for sure.
6/ Constantia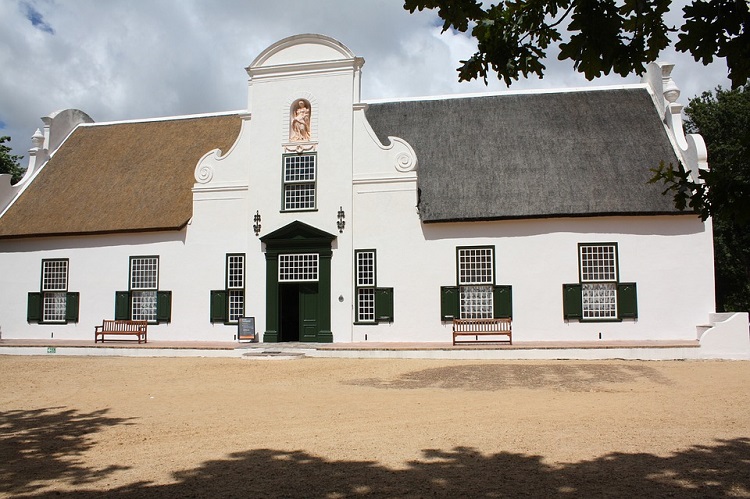 Constantia is home to a number of gracious guest retreats and holiday homes. It is also home to the Constantia Winelands – one of the oldest wine regions in the Cape. Here, you can visit Groot Constantia to take a wine tour, savour local wines, buy local art and grab a bite to eat. You can also have tea at the magical Cellars-Hohenort and explore their garden.
7/ Kirstenbosch Botanical Gardens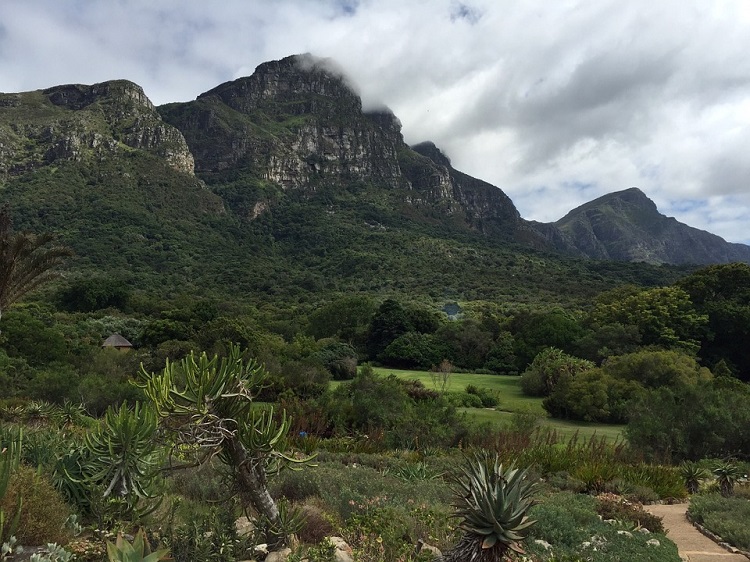 A little way from Constantia lies Newlands. This is where Kirstenbosch Botanical Gardens can be found. Best known for its summer outdoor concerts and open-air cinema, Kirstenbosch is perfect for an afternoon or morning walk, picnic, concert, romantic movie, lunch, dinner or any other occasion.
8/ Boulders Beach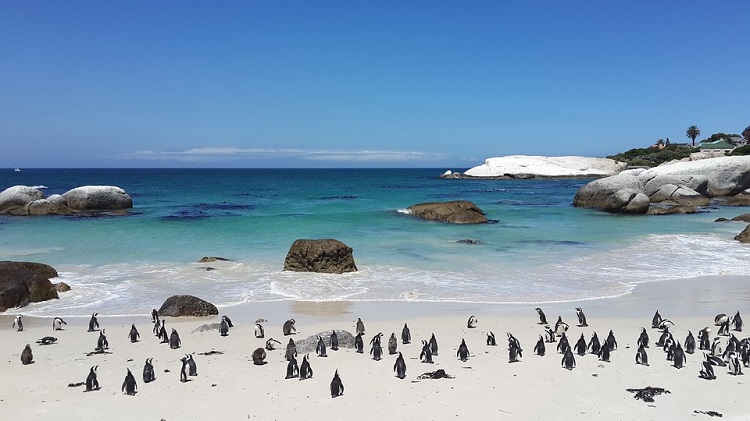 Boulders Beach lies on the False Bay coastline, just before Simon's Town. At this beach, a large colony of African penguins has established a colony. The beach is a protected nature reserve and there is a small entry fee. Once you enter the reserve, you can find a quiet spot near a large boulder and watch the antics of the penguins or take a dip in the warm Indian Ocean water.
9/ Table Mountain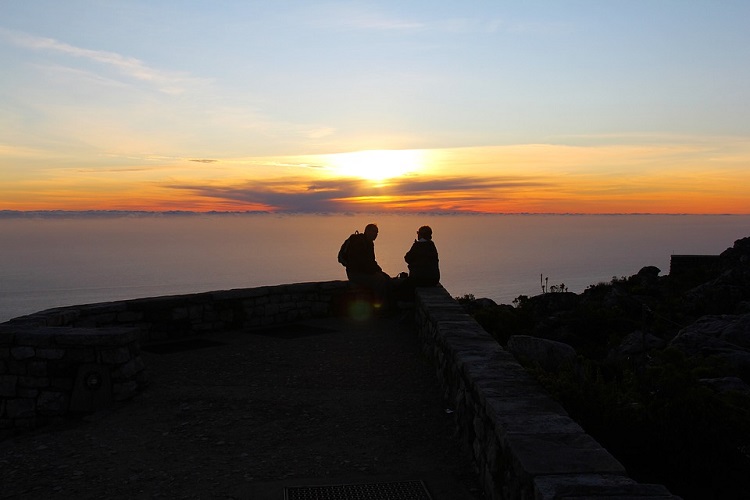 Head up to the top of Table Mountain in the cable car for an experience you will never forget. If you have been thinking of proposing, this is a great place to do so. The views from up here are out of this world! You can take a walk along the top, have lunch or coffee, then head back down again.
10/ Cape Winelands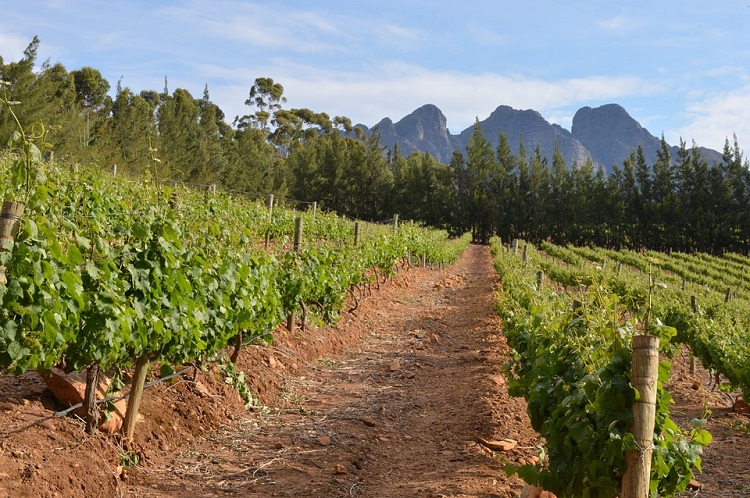 Finally, no list of romantic places in Cape Town is complete without mention of the Cape Winelands. The wine growing towns of Stellenbosch, Franschhoek and Paarl are always ideal for a day trip or a longer stay, offering quintessential wine country views, excellent food and wine, and a laid-back charm all of its own.
---
We hope that you have enjoyed this list. If you have any suggestions on additional places to add to our list of romantic places in Cape Town, be sure to leave us a comment!