If you're looking for the most spectacular honeymoon destination on earth, Cape Town is sure to be your ideal choice. South Africa's Mother City is one of the most diverse, scenic destinations on the planet. Home to not one but two oceans, a diversity of beaches, nature reserves, forests, restaurants, wine estates, urban streets and abundant landmarks, this city has everything you need for a well-rounded honeymoon.
Not surprisingly, it is this diverse beauty that has helped cement the city's reputation as a prime honeymoon destination, as well as a sought-after romantic travel destination. What makes Cape Town the ideal honeymoon destination, you may be wondering? It could its beaches. It may be its nature. It could be its food, wine, activities, culture, accommodation or even a bit of everything. In this guide, we show you exactly what makes this city the perfect choice for your upcoming honeymoon. Ready to get started? Let's take a look at what makes the Mother City so amazing for your journey together as a married couple.
Why Cape Town is the Ideal Honeymoon Destination
Some of the things that make Cape Town an exceptional honeymoon destination include the following:
1/ The Beaches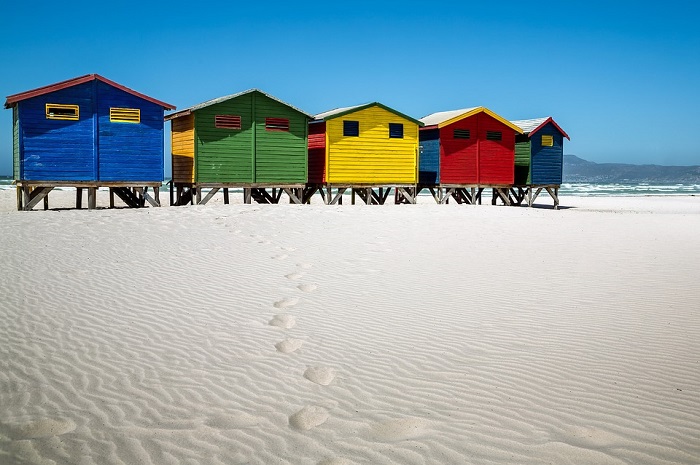 On the warm Indian Ocean coast, you have the beaches of False Bay. These include St James – home to the iconic colourful beach huts – along with Kalk Bay, Muizenberg, Fish Hoek and Boulders Beach. On the cooler Atlantic Ocean coast meanwhile you have Camps Bay, Clifton Beaches, Llandudno and Hout Bay. This means you will always find a beach to enjoy sunbathing, swimming and sunsets with your love.
2/ The Food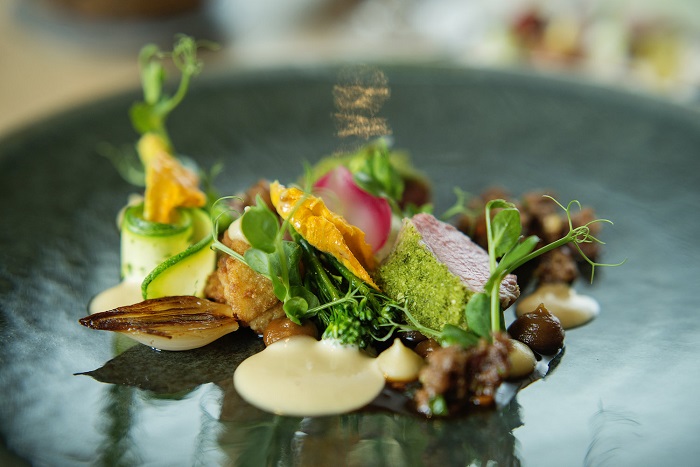 Image: www.lacolombe.co.za
Cape Town is a notable foodie city, with an abundance of restaurants. One of the best-loved restaurants in Cape Town is without a doubt La Colombe. Situated in the Constantia Winelands, La Colombe was recently voted the seventh best restaurant in the world by TripAdvisor. This restaurant has an exceptional menu that is changed each season to ensure optimal freshness and creativity. Wine pairings are also offered, along with decadent desserts. You can learn more about this restaurant by visiting them online at www.lacolombe.co.za.
3/ The Wine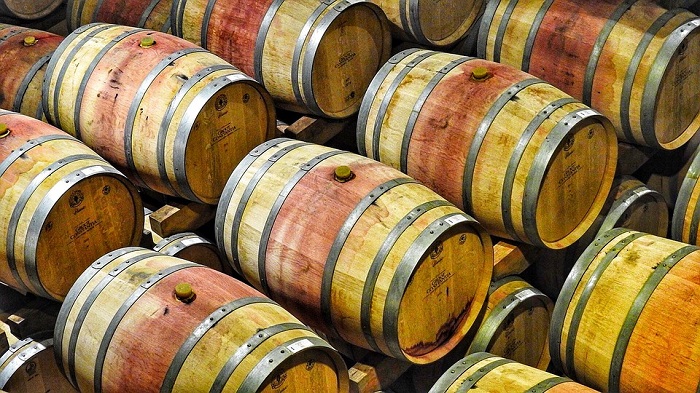 While you're in the Constantia Winelands, be sure to stop in at Groot Constantia for a wine tasting. There are a number of other estates here, too. Head out a little further into the Cape Winelands, and you will find even more wine estates to explore. Top estates to add to your list include Spier, Jordan, Springfield and Zevenwacht to name just a few. View our guide to the best wineries in Cape Town to get some inspiration.
4/ The Views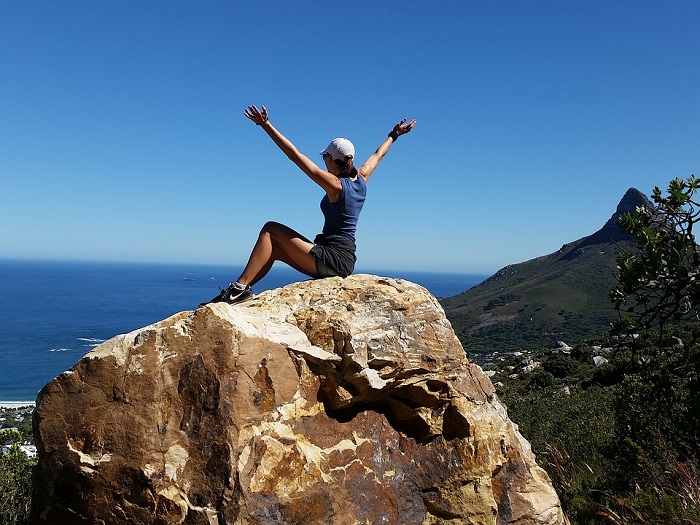 Whether you take the Cable Car up to the top of the mountain, or try a Lion's Head hike; take a sunset cruise along Chapman's Peak or a drive out into the countryside, the scenery in Cape Town is out of this world. Very few places can claim to span across farmlands, beaches, forests, mountains, rivers, cities and open spaces. The best way to truly appreciate the views is to take a tour. Try our Best of the Cape Full Day Tour that shows you the very best of the city's views.
5/ The Shopping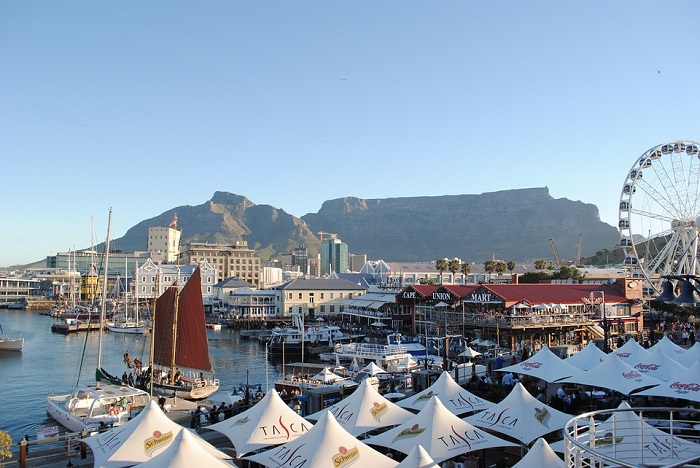 Cape Town shopping is every bit as diverse as the city itself. Try a market such as Greenmarket Square or the Church Street Antique Market, or head on over to the V&A Waterfront to find designer shops, restaurants, a cinema, the Two Oceans Aquarium and other facilities. A short drive takes you to Canal Walk Shopping Centre, while other nearby malls include Gardens Shopping Centre and the smaller Cape Quarter and Lifestyles on Kloof malls.
6/ The Culture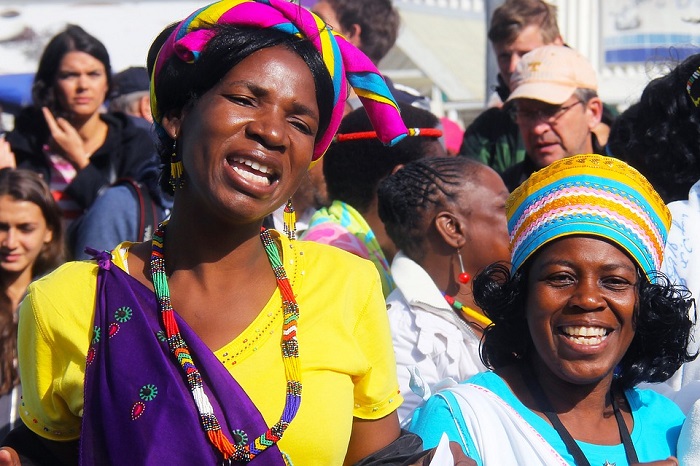 From ballet to opera, cabaret, comedy, art galleries, museums, plays, improv, live music, street musicians, music festivals, poetry, natural history and libraries, along with cinemas, open-air theatres and open-mic nights, Cape Town has a rich culture. This makes it a fantastic honeymoon destination for those wanting to immerse themselves in new, rewarding experiences.
7/ The Nature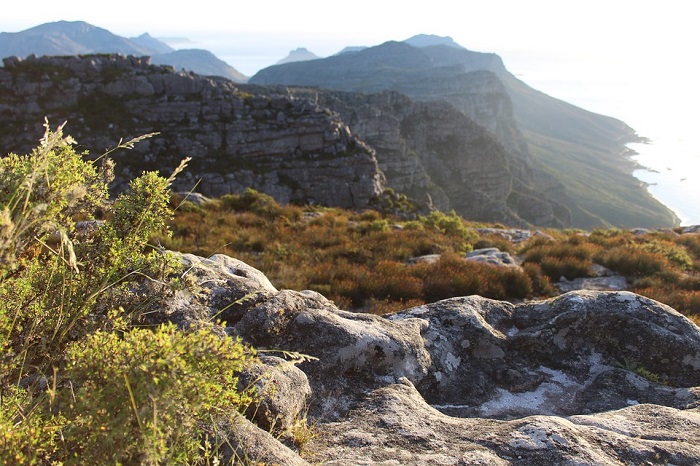 There are some incredible nature walks and hikes to enjoy in the city and its surrounds. There are also nature reserves, forests, rivers, winelands, vast open fields, fynbos covered fields, rocky islands inhabited by seals, penguin beaches, dassies, antelope, game reserves, bird sanctuaries and countless other nature hotspots such as Kirstenbosch Botanical Garden.
8/ The Activities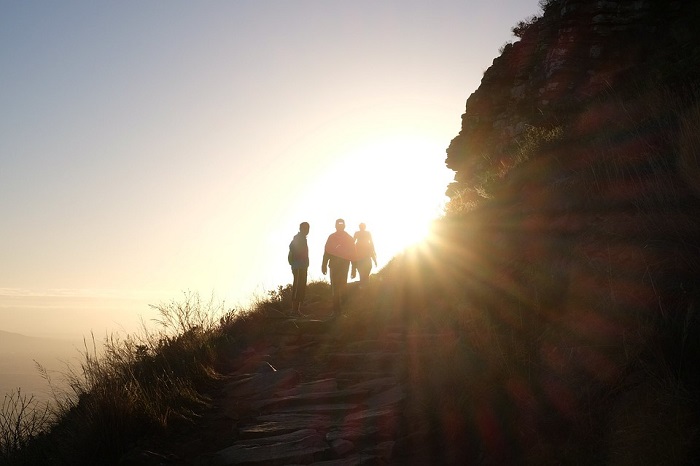 From scuba diving to shark cage diving, picnics, wine tasting, horse riding on the beach, hiking, walking, dining, running, shopping, bar hopping, boat cruises, helicopter cruises, rented classic cars, abseiling, river rafting, safaris, city tours, whale watching, photography and so much more, there is never a shortage of things to do in Cape Town.
9/ The Nightlife

The Mother City is just as rewarding after dark as it is during the day. Look out for romantic restaurants, cosy bars, trendy cocktail spots, dinner theatres, comedy venues, opera houses and nightclubs. The City Centre, and especially Long Street and Kloof Street come alive after dark, offering plenty of variety and a rewarding night out.
10/ The Accommodation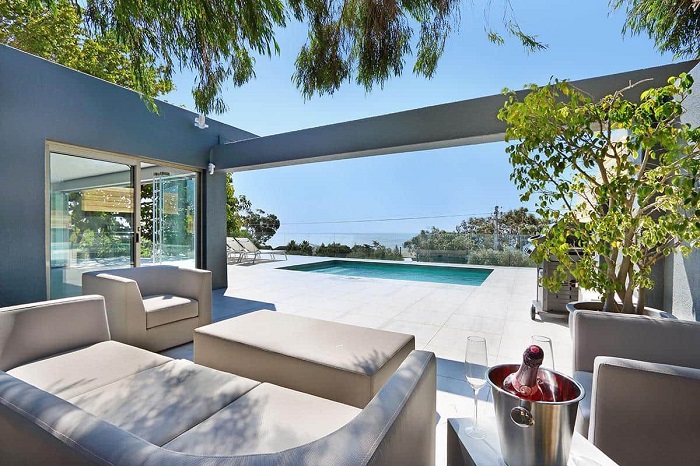 Finally, you will also have no shortage of places to stay in the city. There are a number of spectacular villas, apartments and holiday homes on offer – many of which cater to couples. Wherever you plan to stay, you can be sure that you will always enjoy the world-class service that has made us so popular. Browse our accommodation options in Cape Town to start finding the perfect place to stay right now!
______________________________________________________
Ready to start planning your dream honeymoon in Cape Town? With so much to offer couples, this city offers the finest honeymoon destination for just about any kind of honeymoon. It is also ideal for destination weddings, romantic breaks and any other type of holiday as well. For more information on planning your honeymoon in Cape Town, simply get in touch with our team today. We will help you find the ideal place to stay, give you ideas on tours and activities, and help you discover why Cape Town is by far the best honeymoon destination you could ever choose!