The beautiful Constantia Wine Route may not be as well-known as the famous Cape Winelands, but for those seeking more intimate wine tours in Cape Town, this route offers a conveniently located exploration into the world of wine.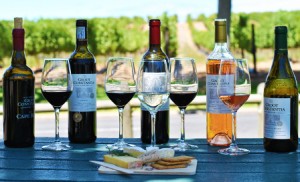 The fertile Constantia Valley began to function as a wine-growing region in 1685, making it the oldest wine route in the Southern peninsula. Today, the route comprises just nine estates that are set against a scenic background of mountains and woodlands.
As Constantia is situated less than half an hour from the City Centre, its location in the southern suburbs make it ideal for visitors who want to enjoy wine tours in Cape Town without having to venture too far. Location aside, this wine route offers plenty of other highlights, from fine dining to historic landmarks, picnics and intimate cellar tours. 
Keen to find out what the Constantia Wine Valley has to offer? Keep reading to get the full low-down on wine tasting in this part of the peninsula… 
Rewarding Wine Tours in Cape Town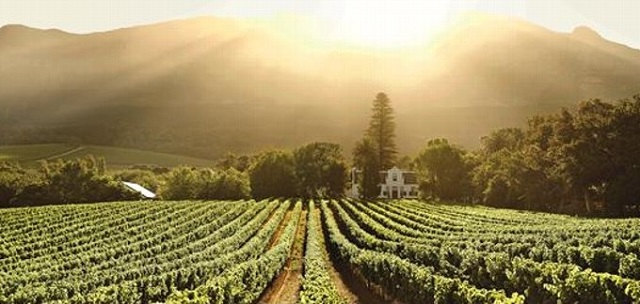 As we mentioned earlier, this wine route is made up of nine wine farms. It is quite possible to see all of them in a single day, but to truly enjoy what each has to offer, it's often best to try a tour that focuses on just a few estates. That way, you will be able to take cellar tours, explore the vineyards, meet the wine makers, taste some wine and still enjoy lunch, without a mad rush. Our pick of the best estates to visit on wine tours in Cape Town, Constantia include the following: 
1. Buitenverwachting
Meaning 'beyond expectations' in Dutch, this is one of the route's best-known estates. It forms part of the original farm discovered by early governor Simon van der Stel, and today is a thriving estate spanning across 150 hectare. Wines produced: 
Buiten Blanc  
Sauvignon blanc  
Sauvignon blanc Hussyes Vlei  
Chardonnay  
Blanc de Noir  
Meifort 
Merlot  
Cabernet Sauv. 
Cabernet Franc 
Christine 
1769 Dessert wine  
Grappa
2. Constantia Uitsig
Known until 1940 as Constantia View, Constantia Uitsig today encompasses an award-winning winery, boutique hotel, luxurious, a private cricket oval and three restaurants (including the famous dining establishment of La Colombe). Wines produced: 
Constantia Uitsig MCC  
Constantia Uitsig Sauvignon Blanc 
Constantia Uitsig Chardonnay  
Constantia Uitsig Semillon  
Constantia Uitsig Constantia White 
Constantia Uitsig Constantia Red  
Constantia Uitsig Muscat d'Alexandrie 
3. Groot Constantia
Groot Constantia has a history dating back well over 300 years. The grounds of the estate are truly exceptional, with a large lawn that is ideal for picnics and a hidden historical bath pool set above the lawn's gentle rolling hills. Wines produced: 
Semillon/Sauvignon Blanc  
Sauvignon Blanc  
Gouverneurs Reserve (White)  
Chardonnay 
Cap Classique  
Blanc de Noir  
Constantia Rood  
Merlot 
Shiraz 
Shiraz (No sulphur)  
Cabernet Sauvignon 
Gouverneurs Shiraz 
Gouverneurs Reserve 
Cape Ruby Port  
Grand Constance 
4. Klein Constantia 
Often labeled the most scenic place to enjoy wine tasting tours in Cape Town, Klein Constantia is set on a 146 hectare estate that formed part of the original farm. One of its specialties is Vin de Constance – a re-creation of a legendary Constantia wine enjoyed in its early days. Wines produced: 
Sauvignon Blanc
Vin de Constance
Chardonnay
Methode Cap Classique
Cabernet Sauvignon
Riesling
Semillon
Pinot Noir
Shiraz
5. Steenberg Vineyards
The oldest farm on the route, Steenberg lies on the foothills of the Steenberg Mountains. The estate was established in 1682, and today includes a golf course, restaurant and beautiful surrounds. Wines produced: 
Klein Steenberg Sauvignon Blanc 
Klein Steenberg Rosé 
Klein Steenberg Cabernet Sauvignon 
Steenberg 1682 Chardonnay Mèthode Cap Classique
Steenberg Sauvignon Blanc 
Steenberg Sauvignon Blanc 
Steenberg HMS Rattlesnake Sauvignon Blanc 
Steenberg HMS Sphynx Chardonnay
Steenberg HMS Echo Red Blend
Steenberg Merlot 
Steenberg Shiraz  
Steenberg 1682 Pinot Noir Mèthode Cap Classique 
Steenberg Sauvignon Blanc Reserve  
Steenberg Semillon 
Steenberg Nebbiolo 
Catharina 
Magna Carta 
Steenberg 1682 Pinot Noir Mèthode Cap Classique  
Steenberg Magna Carta 
6. Beau Constantia
Beau Constantia is a small boutique wine farm that lies on Constantia Nek. The farm is situated at a high elevation, providing visitors with a panoramic view that stretches all the way across the peninsula. There is also a small hotel and excellent spa within its grounds. Wines produced: 
Pas De Nom Red
Beau Constantia Cecily – Viognier  
Beau Constantia Cecily 
Pas de Nom White 
Beau Constantia Lucca
Beau Constantia Aiden 
Where Else to Enjoy Wine Tasting Tours in Cape Town? 
Done the Constantia Wine Route and keen to see the rest of the peninsula's vineyards? The Cape Winelands is another place that offers excellent tours. Here, you can choose between half day wine tours and full day wine tours in Cape Town depending on your time and preferences. 
Have you recently been wine tasting? Share your experience below and let us know which Cape wines you enjoyed the most! To get you started, my favourite wine is the Methode Cap Classique – Cape Town's very own champagne. Aaaand… go!