Wondering what to do in Cape Town in the middle of the week? We have you covered.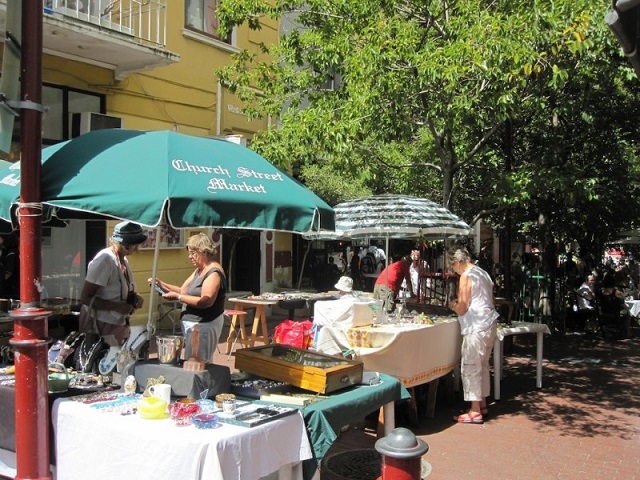 On the weekends, it is not too hard to find some sort of activity to enjoy in and around the city. Most people (local and otherwise) are free to enjoy some time out during the day and after dark, and the city offers a variety of weekend ideas. In the middle of the week however, it is business as usual for those who are not on holiday. Whether you have found yourself with a few days off, or you are on holiday in Cape Town and in need of some inspiration for whiling away those week days, we've put together a list of ideas for week days and week nights. Keep reading to find out what you can do during the week in Cape Town.
Things to Do on Week Days in Cape Town
One of the great things about South Africa's Mother City is that it offers loads to do, pretty much any and every day of the week. From Monday mornings all the way to random Thursday afternoons or Tuesday lunchtimes, the city is filled with things to do… if you know where to look. Whatever the season, day of week or time of day, these ideas should provide you with a good place to start enjoying some mid-week fun.
* Browse the markets in the City Bowl. St George's Mall, Greenmarket Square and Church Street Market are all great during the week. For the most parts, there are fewer crowds compared to the weekends. This gives you more space to view the amazing range of items for sale at these markets. St George's Mall is an open-air market that has quite a diverse range of items, including African curios, clothing and hand-made goods. Greenmarket Square is an iconic market that sells everything from curios to CDs, clothing, jewellery and plenty more besides. Church Street Market near Long Street is where you can find a variety of antiques and vintage goods.
* Get a dose of culture, sans crowds. If you are wanting to take in some of the sights, along with a dash of culture, without dealing with crowds, week days are ideal for museums and art galleries. There are some good ideas on which galleries and museums to see in our post on what to do in Cape Town when it's raining outside. Take a read to get some ideas on cultural hotspots in and around the City Centre for some inspiration.
* Take a tour to see the sights. Week days are also good for taking in a tour (or two) of the beautiful Cape peninsula. Whether you are interested in seeing the famous Cape Wine Route, the Township areas or a full Peninsula Tour, or you want to try a shorter half day tour to see some of the top sights around the city, take a look at our fantastic selection of Cape Town tours to see what we have on offer. Even if you have lived in the city your entire life, you'd be amazed how much perspective a tour can provide!
Things to Do on Week Nights in Cape Town
Once the sun goes down, the city can be surprisingly energetic… even in the middle of the week! Cape Town locals certainly love a good mid-week outing, and South Africans as a whole fully support the concept of 'Phuza Thursdays', which loosely translated, can be described as the unofficial start to the weekend for many. It's not just on Thursdays that you will find the city buzzing however. Every day of the week offers the promise of a good night out, as you will see from these ideas below.
* Week night comedy. We recently wrote about how much fun it is to watch comedy in Cape Town during the winter months, but this laugh-a-minute activity can be enjoyed in summer, spring and autumn, too. One of the best places to catch shows every week is the Cape Town Comedy Club (formerly known as Jou Ma Se Comedy Club), which is situated at the Pumphouse in the Waterfront. Having a night of hilariousness to look forward to makes a great break during even the toughest of weeks. Speaking from personal experience, this is one of the most rewarding week night treats to enjoy.
* Art house movies at the Labia Theatre. The iconic Labia Theatre on Orange Street is something of a legacy. It has been providing movie fans with a stylish place to enjoy a variety of art house and cinema nouveau classics for many decades. There is a small bar within the theatre, and you can take your drinks in to the show. With a variety of movies screened daily, this is a great after work (or after dinner) entertainment option.
* Cocktails and tasty morsels. Of course, dinner is one of the most obvious things to do in the evening. Going beyond a typical meal however, cocktails and appetisers or light meals are something that this city does extremely well. Some of the best places to enjoy delicious drinks and snacks include Asoka on Kloof Street, oysters and beer at the Taj Hotel in the City Centre and sushi and cocktails at Beluga in Green Point. Check out our nightlife and dining pages for more ideas!
…
That should give you some ideas to get going the next time you are wondering what to do during the week. For more ideas on what to do in Cape Town in the week and on weekends, check out our Cape Town activities page. We'd also love to hear what your favourite ideas are for mid-week in the Mother City. Share your ideas below and let us know!