Boasting some of the city's most sought-after accommodation, attractions and views, the Waterfront in Cape Town offers a diversity of things to see, taste, experience and do. This is where the iconic V&A Waterfront shopping mecca is located, along with a selection of harbour-side apartments, a full suite of restaurants, bars, lounges and coffee shops, quaint curio shops, world-class art galleries, historical landmarks, lazy seals, boat charters, sea gulls and plenty more besides.
For those seeking accommodation in the Cape Town waterfront, this destination provides the ultimate choice for business trips, family holidays, romantic holidays, weekend breaks, corporate getaways and just about any other type of travel under the sun. It is central, lying just minutes away from the City Centre. It is also within easy reach of the renowned beaches of Camps Bay and Clifton, putting you right in the middle of the city's top attractions and ensuring plenty of convenience.
What is it about the Waterfront that has made it the preferred choice for travelers from all over the globe? Keep reading to find out why we heart the Waterfront, and why you are sure to love it, too.
Why You Will Love Cape Town Waterfront
A firm favourite in guide books, post cards and travel brochures, the Cape Town Waterfront is a combination of seaside hotspot, designer shopping paradise, global cuisine headquarters and sophisticated harbour living. Situated on the Atlantic Seaboard between Mouille Point and Bantry Bay, it is hard to believe that twenty years ago, this area was almost entirely undeveloped. Over the past two decades however, this former functional-but-unused harbour has become a notable landmark, drawing thousands of visitors throughout the year.
While it is popular with locals, visitors cannot get enough of this cosmopolitan destination, choosing not only to visit but also to book the many trendy apartments and villas found within the area. Some of the reasons to choose Waterfront accommodation for your next stay in o particular order include the following:
1. Shopping to suit every taste
Whether your tastes range closer to designer goods from Hugo Boss, Gucci and Ralph Lauren, or they veer more towards retail stores, luxury leather goods, hand-crafted jewellery, local art, perfume or one-of-a-kind African artifacts, shopping at the Waterfront is quite simply an experience you don't want to miss. Even if you hate shopping malls, you will love the V&A Waterfront and its nearby smaller malls. Here, you will find a huge range of items across every category, from homeware to clothing to accessories and more.
2. Best views ever of harbour, mountain and sea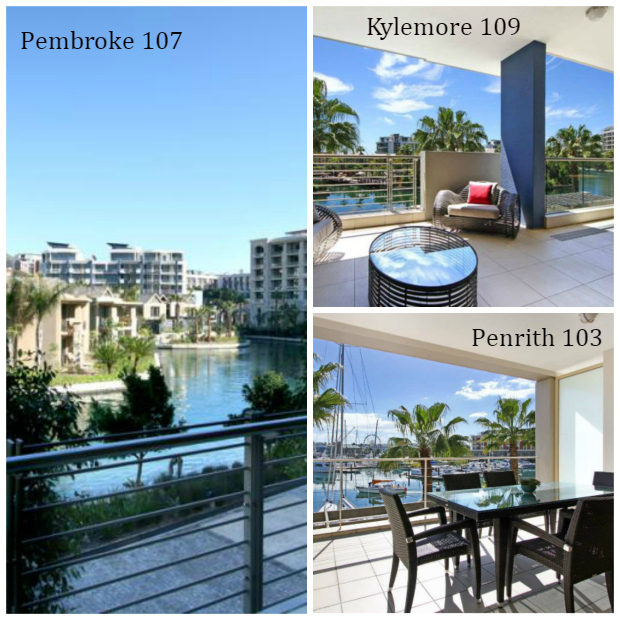 Enjoy morning tea or evening sundowners on the balcony of an apartment such as the spectacular Kylemore 109, elegant Penrith 103 or the stylish Pembroke 107 and you will be able to truly appreciate the incredible views that this area has to offer. Sea, skies, boats, harbour, palm trees and mountain can all be seen, depending on which direction your chosen apartment faces. With its constant hum of activity and perpetual holiday atmosphere, even a stressful business trip will feel like a mini-vacation thanks to these relaxing views.
3. Lots and lots (and lots) of things to do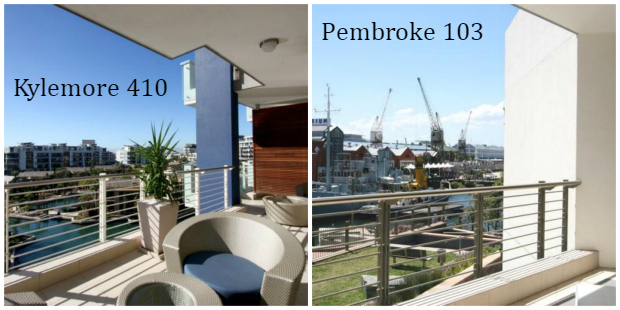 As for activities, these are certainly in no short supply. Try something thrilling such as a scenic helicopter flip that takes you up in the air for an aerial view of the city below. Opt for something more relaxing, like a champagne boat cruise around the harbour. Head out on a fishing charter, visit one of the many attractions nearby (more on those in a bit), take a stroll around the docks, hop on the sightseeing bus, head out of the area to explore the beaches and highlights of the rest of the city or simply sit back and relax on your balcony with a drink in hand, as you watch the people down below going about their business. Great apartments for balcony relaxation include Kylemore 410 and Pembroke 103, both of which overlook the harbour below.
4. Seals, sea birds and other wonders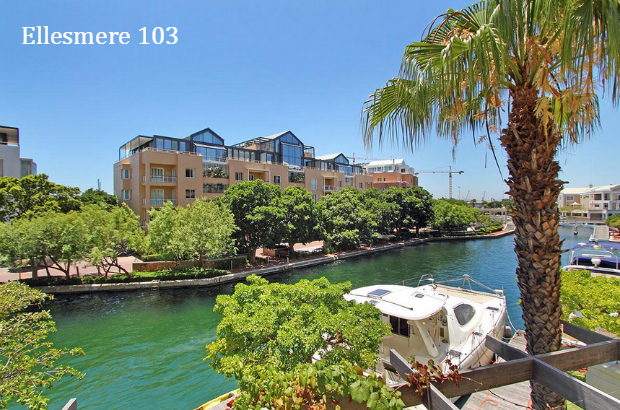 The Waterfront seals have quite a reputation, and can be seen lazing around in the sun on various docks around the harbour. They are highly entertaining to watch, even when they are doing nothing more than lying on their tummies, taking in a bit of sunshine. Sea birds can also be seen, with plenty of curious seagulls and other birds coming to check what is happening. If you take a boat trip, you will even see jellyfish in the waters (always a beautiful sight!). With an apartment such as Ellesmere 103, you can be as close to the water as it gets to really feel like you are on the water's edge.
5. The Two Oceans Aquarium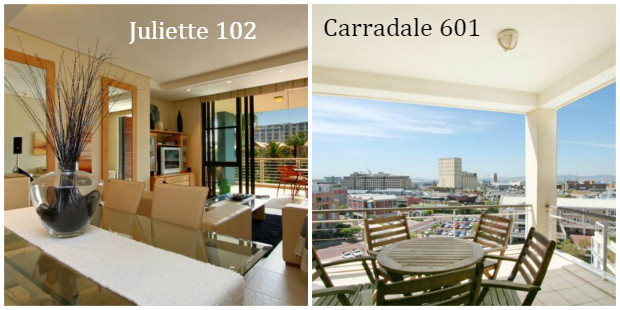 On the topic of jellyfish and marine life, no Waterfront guide will be complete without mentioning the incredible Two Oceans Aquarium. This educational aquarium was one of the first major developments within the area, originating in the mid-1990s. It is home to an abundance of marine species, from penguins to ragged tooth sharks, sea turtles, eels, fish of all sizes, colours and types, giant spider crabs, stingrays and plenty more besides. The ideally positioned Juliette 102 and Carradale 601 are just a short distance from the aquarium, making it as easy as could be to stop past this hotspot for a visit during your stay.
6. The Waterfront Clock Tower
A fairly new part of the Waterfront is the Clock Tower section, which is accessed through a bridge over the water or a separate entry road. Here, you will find a tiny yet amazing mini-mall – home to Shimansky jewellers (diamond tours can be arranged here to see how their works of art are forged) and some other great shops, along with open-air restaurants and the legendary clock tower that gives the area its name.
7. Chavonnes Battery
If its interesting, historical landmarks that you enjoy seeing, you are sure to find a visit to the Chavonnes Battery worthwhile. It is found in the Clock Tower section, with historical walking tours offered. Built in the early 18th Century as a fort protecting the city of Cape Town, this site is now a heritage museum. Walking through the underground structures is something you won't forget in a hurry – it truly is a remarkable stroll through history.
8. Robben Island Gateaway Museum
Walk in the footsteps of our beloved late former leader Nelson Mandela, as you experience the Robben Island Gateaway Museum. From here, you can take the ferry to Robben Island, where you can take a tour lead by a former political prisoner. See the tiny cell where Mandela spent so many formative years, witness the limestone quarry and learn about this sad history of the island and the old apartheid regime. This is something that everyone should do at least once in a lifetime! The museum is located in the Clock Tower section.
9. Kid-friendly destination with plenty to do
If you are travelling with kids in Cape Town, you will want to find things that are child-friendly and suitable for the whole family. The Waterfront is where you can find plenty of activities and attractions geared towards younger travellers. From the aquarium to other hotspots such as the Mineral World Scratch Patch, Blue Shed go kart rides, V&A Waterfront kids programmes that run during holidays throughout the year, food court that has an outdoor play area and picnic benches, boat trips, toy stores and loads more, little ones will not have time to get bored in this place.
10. Wining, dining and entertainment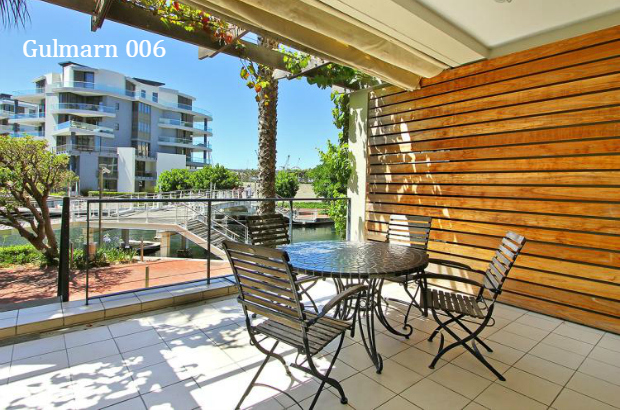 With its huge variety of restaurants, sushi spots, cocktail bars, lounges, coffee shops, ice cream parlors, fast food outlets, gourmet and slow food vendors and even an entire shed devoted to food and drinks (the Red Shed is without a doubt worth visiting if you are a foodie), this is where you will want to savour food from around the world. Dine al fresco and watch the boats in the harbour, indulge your senses at a five-star restaurant or get food to go and dine on your private balcony. A great apartment for outdoor dining and entertainment is Gulmarn 006, which has lovely views as well.
…
This list is only the tip of the iceberg though. There are far more things to discover in the Cape Town Waterfront, which is why we encourage every visitor (and local!) to head out and enjoy a day out on the harbour whenever the mood strikes. As there is too much to take in on one single day, it is best to go a few times. Take a camera, listen to the live music from street performers, visit a local attraction, eat good food and enjoy all that the Waterfront in Cape Town has to offer.