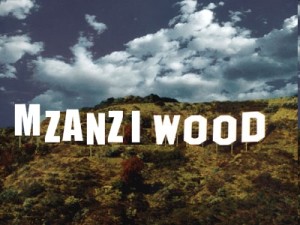 These days, celeb spotting has become a regular part of life in the Mother City, as the Cape Town film industry continues to thrive.
From seeing hunky leading man Ryan Reynolds out and about at local bars in the City Centre, to catching a glimpse of Leo or even Nic Cage trying to hide from curious reporters, we have our little slice of Hollywood magic happening right here under our mountain.
For international filmmakers, the allure of this city as a destination is pretty simple – low production costs, a solid reputation and almost endless options for locations.
Back in 2011, a movie called Chronicle was filmed in Cape Town (although the plot was set in Seattle) at a cost of just $12 million. 20th Century Fox snapped up this movie, which went on to net a very lucrative $126 million at the box office when it hit cinemas.
So who oversaw the production of this movie, and why is this worth noting?
If you haven't heard of Cape Town Film Studios, you are most likely on the 'audience' side of the screen rather than the production side. This mini Tinseltown studio filmed Chronicle along with many other international releases produced here in the Cape.
What is most noteworthy about Chronicle is that for filmmakers and studios hoping to buy newly made movies, a cost of $12 million is very enticing indeed. The level of quality, professionalism and scouting opportunities on the other hand ensure that a low-budget movie doesn't have to look low cost.
Cape Town Film Production in Review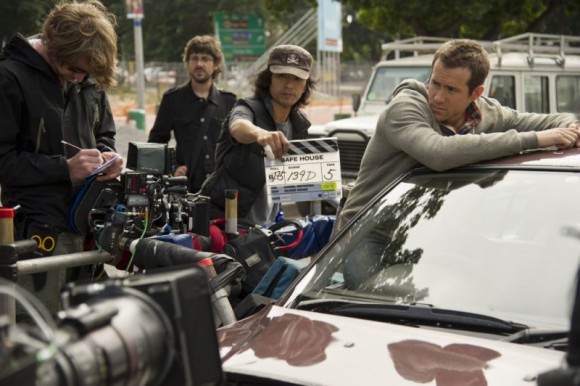 South Africa as a whole has recognised this huge potential of course, and when it comes to Cape Town film production, local government is making a huge investment in this industry to continue attracting foreign producers. Incentives are offered in addition to the current benefits of low costs and excellent locations, while promotion of the industry plays an equally important role.
Says Alan Winde (Western Cape Minister of Finance, Economic Development and Tourism) of the booming industry: "The film sector is a priority sector in the Western Cape's economy. It generates R5 billion and creates an estimated 6,058 direct jobs and 2,502 indirect jobs."
This is all just talk and numbers until you look at the really interesting stats on filming over recent years. Here are a few things that really show how big the city has become in the world of movies:
Cape Town Film Studios brings some of Hollywood's biggest names to the country – Hilary Swank, Nicolas Cage, Leonardo DiCaprio and Ryan Reynolds to name but a few.
These studios are the largest of its kind in the country, boasting multiple soundstages, offices and pre-production/post-production facilities, as well as a studio cinema.
Production companies specialising in stills, fashion, commercial ads, film and editing are helping to boost the future of the film industry in Cape Town, including Spier Films, The Fabulous Boomtown Boys, IG Productions, Red Petal Productions and others.
Movies shot there include Chronicle, Dredd, Lord of War, Blood Diamond, TV drama Mary and Martha, Safe House and many others over the past few years alone.
Films being produced in the near future include Long Walk to Freedom – the long-awaited biopic of former president Nelson Mandela.
Popular Filming and Shoot Locations in Cape Town

Then there are the locations… the beautiful, iconic locations. Open any travel mag or tour brochure, and images leap off the page – Table Mountain, Blue Flag beaches, picturesque vineyards, modern urban skylines, remote country roads… even quaint historical buildings circa early 1800s.
These very same iconic images that attract the tourists also make for idylic locations used for almost any and every type of film project.
Outdoor locations that are popular with visiting film and commercial film teams vary from Long Street all the way to Camps Bay beach, Cape Point and the Cape Winelands, while indoor locations take advantage of the huge number of luxurious modern villas, apartments and even hotels found from coast to coast. The unfinished highway bridge in the CBD has seen more than a few simulated explosions and car cash scenes than actual motorists, making it a favourite of many a film crew.
Many local residents as well as villa owners have rented out their properties for filming, or even for film crews needing conveniently situated accommodation. In terms of job creation, communities benefit too – catering companies, cleaning services, dress makers, car hire companies, local stores, restaurants and many other businesses all represent the indirect industries that benefit from filmmaking. On a more direct level, there are also opportunities for locals to make a living – drivers, set builders, gophers and even location scout assistents are often in demand once filming gets underway.
The US has Hollywood, India has Bollywood and Nigeria has Nollywood. We have what some have dubbed Mzanziwood (it has a nice ring to it, but as of yet it's not official). Whatever name we finally get, there is no doubt that Cape Town's film industry is on a fast track to epic success.
Who was the last celebrity you saw in Cape Town? Tell us what filming in Cape Town means to you in the comments below, and let's swap our favourite Ryan Reynolds sighting stories! 😉