Local parents as well as visitors who are travelling to the city with kids may already be wondering what on earth they will do to keep the younger ones busy during school holidays in Cape Town this year…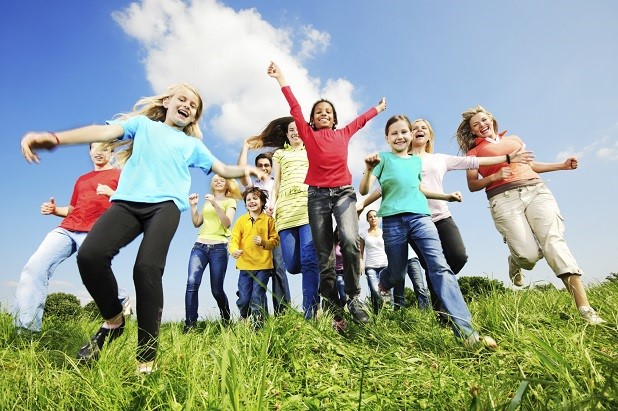 Before you start stressing, we have you covered with an early bird guide to kids' holiday programmes and events taking place in December. From mall and shopping centre activities to other fun things to do, we will be bringing you a host of festive ideas. For starters, we have put together some of the top holiday programmes in Cape Town that cater to kids of various ages.
Holiday Activities for Kids in Cape Town
Here are some of our picks for the best holiday activities for kids in Cape Town:
* Ice Slide Wonderland at Canal Walk
Situated in Canal Walk Mall at Century City in Milnerton (just outside of the City Centre), the Centre Court will be transformed into a gigantic winter wonderland play area. This slide will be open from 5 December 2014 to 11 January 2015, from 10h00 to 22h00 every day. Costs range from R20 non rider tickets, to R60 mini rider (2 year olds and up) and R80 for full rider (only 5 years and older). Tickets can be purchased at the booth or via Computicket.
* Cape Town Science Centre Holiday Line-Up
In Observatory, the Science Centre has a variety of cool programmes running this year. The centre is open Monday to Saturday from 09h00 to 16h30, with various activities, demonstrations, shows and entertainment on offer. You can view a full list of events taking place during the holidays by clicking here.
* Christmas Wonderland at Sandringham Farm
Running from 12 December to 24 December 2014, this Winelands estate in Stellenbosch will be transformed into a traditional Christmas village. Expect a magical outing filled with festive lights, fun things to do and much to see. The village opens at 10h00, and it costs R80 per person to enter. For more information, visit www.christmaswonderland.co.za.
* Zip Zap Circus at V&A Waterfront
Our favourite circus comes to the Waterfront Ampitheatre between 15 and 23 December 2014 and again from 14 to 16 January 2015. With its fun, astounding and truly awe-inspiring acts, this circus is one of a kind. Shows run between 14h00 and 15h00, and entrance is free.
* FamFest at Wild Clover Farm 
In Stellenbosch, the family festival taking place at Wild Clover Farm is sure to be a great day out for all. There will be rides, farm animals, stalls, food and various other entertainment on offer. Tickets cost R60 for adults and older kids, and free for kids under 2 years of age. The event will be held on 7 December 2014 – gates open at 10h00 and close at 18h00. More details over here.
* Kirstenbosch Carols at Kirstenbosch Botanical Gardens
Between 18 and 21 December, carols can be enjoyed at Kirstenbosch Gardens. Tickets cost R80 (kids under 6 pay R15) on the first show held on 18 December, and for the remaining carols, it costs R90 (kids under 6 pay R20).
* Pedro the Music Man at Kalk Bay Community Centre Hall
In Kalk Bay on the False Bay coast, the always-entertaining Pedro the Music Man will be doing his unique African music entertainment that offers kids of all ages a full adventure. Shows will be held at the community centre hall on Main Road at 14h30 every day. It will cost R30 for the preview show and R45 for all shows after that, with R40 pensioners/early bird special also offered.
* Pinocchio at the Nassau Theatre in Newlands
The Lilliput Children's Theatre Company puts on the classic story of Pinocchio between 15 and 21 December 2014, in a show held at the Nassau Theatre, Groote Schuur High School, Newlands. Shows start at 10h00, and cost R55 per person. More information over here.
* Ratanga Junction in Century City
Cape Town's one and only theme park is open for the holidays, with a variety of rides, adventures and activities to enjoy between 1 December 2014 and 20 January 2015. It will be closed on Christmas Day (25 December), but open for the rest of the holidays from 10h00 to 17h00 each day. View more information over here.
* Santa's Workshop at Tyger Valley Mall
In Bellville, Santa's Workshop comes to town to bring good tidings to all. A host of play stations, activities and festive goodies can be enjoyed, with costs ranging from R20 – R100 per child. The workshop will be open daily from 21 November to 11 January 2015, between 10h00 and 17h00.
* Seabird Centre Tours at SANCCOB Tableview
Education and fun combine during these eco tours held at one of the top penguin and sea bird rescue centres in Africa, which have the chance to even meet a penguin if you're lucky. There are three tours held daily from Monday to Saturday – 10h00, 12h00 and 15h00. Tours cost R50 to R100 per person (all funds go towards helping sea birds) and booking is essential. Contact +27 (0)21 557 6155 or education3@sanccob.co.za to book a tour.
—
You can find more ideas on general activities for kids in our previous posts on Keeping Kids Busy During School Holidays, 2013/2014 School Holiday Guide (contains 2013 ideas, so information on holiday programmes may not be valid), Kirstenbosch Canopy Walkway, Cape Tunnel Tours and Parks in Cape Town. Our Cape Town Activities page also has plenty of ideas on where to go and what to see all year round.
Over the course of the next month, we will be bringing you the latest updates on Christmas Markets, events and everything else festive… be sure to keep your eyes out to stay updated on what's happening. How will you and your kids be spending school holidays in Cape Town? Share your ideas in the comments below and let us know!