It seems like just the other day that I was looking for ideas for NYE in Cape Town, and yet here I am, a year later, putting together a guide to New Year's Eve in Cape Town 2015/2016. Time really has flown, hasn't it? I don't know about you, but all in all, this has been a pretty good year. With that said, I am looking forward to winding things down as we prepare for a brand new year of good things.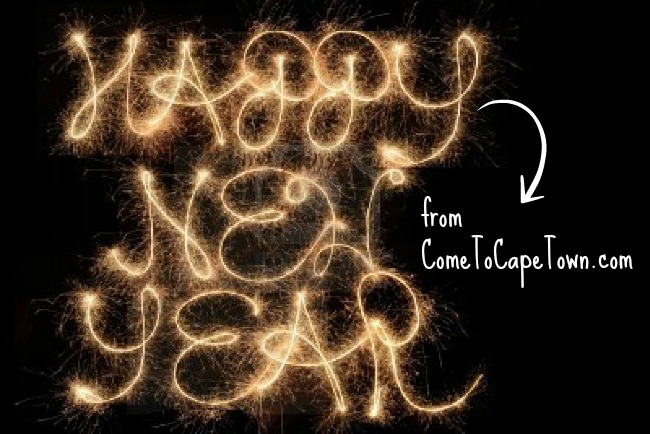 So, without further ado, let's get right on those awesome NYE ideas for Cape Town, shall we?
New Year's Eve in Cape Town 2015/2016 – Parties, Events, Dinners & More
In no particular order, here are some of our top picks on what to do on New Year's Eve in Cape Town. We have tried our best to include any extras/included items, like dinner, entertainment and various other highlights. As always, info is correct at time of publishing.
007 NYE @ The Azure Restaurant
Twelve Apostles, Camps Bay [19h00 for 20h00]
Bookings: +27 (0)21 437 9029 | Costs: R2550 per person (includes meals, gratuity, welcome drink and countdown champagne)
With a sexy, stylish Bond theme, a menu to die for and plenty of refined entertainment and class, this party is sure to be worth of 007 himself. Highlights include  five-course menu, courtesy of Executive Chef Christo Pretorius, live music, bubbly and a traditional toast and count down. Dress code is red and black cocktail/evening wear.
NYE @ V&A Waterfront
V&A Amphitheatre, Waterfront [all day until late]
No bookings required, free to join!
Head down to the V&A to enjoy free entertainment in the form of music, performances and other festivities. Food courts and various restaurants and bars will also be open.
Stuart Taylor's 2015 in Revue @ Baxter Theatre
Main Road, Rondebosch [20h15]
Bookings: +27 (0)21 685 7880 / sharon.ward@uct.ac.za | Costs: R100 – R200 [includes show and after-party]
Laugh the rest of 2015 away with a special NYE comedy event from local comic Stuart Taylor. Once the curtains close, you can enjoy an after-party with live music and balloon drop in the foyer.
New Year's Eve Party @ Cape Town Comedy Club
V&A Dock Street, Waterfront [doors open 18h00, shows start 21h00]
Bookings: +27 (0)21 418 8888 / info@capetowncomedy.com | Costs: R350 [includes show plus welcome drink on arrival]
The schedule for NYE includes five comedians, champagne cocktail on arrival, countdown to 2016 and after-party with DJ Aaron. A special menu is also available, but is not included in ticket price so be sure to bring extra cash.
New Year's Eve Magic @ Nederburg
Nederburg Wine Estate, Paarl [gate opens 17h00, concert starts 21h30]
Bookings: +27 (0)21 877 5173 / nedwines@distell.co.za | Costs: R300 (adults), R175 (12 – 18), free (under 12)
Featuring Cape Town Philharmonic Orchestra and former Idols winner, Elvis Blue, this evening is all about good wine, good times and good fun. Bring picnics along (no booze can be brought in but you can buy wine there) as well as the whole family.
NYE @ Camps Bay Beach
No bookings required, and free to join!
Camps Bay Beach will be festive and teeming with partygoers. The strip along Victoria Road is also home to a number of restaurants and bars – please note that some of these may require advance bookings so plan ahead.
Jeremy Loops and Grassy Spark @ Kirstenbosch
Kirstenbosch Botanical Gardens, Newlands [19h30 for 20h00]
Bookings: +27 (0)21 762 2866  | Costs: R330 per person [concert only]
Join local musos as you party under the stars in the unique open-air concert environment of Kirstenbosch. This is a family friendly event. You can bring your own food and drinks, and refreshments will be on sale at the event, too.
Electric Vines @ Wildekrans
Wildekrans Wine Estate, Bot Rivier [30 December – 1 January]
Bookings: +27 (0)23 615 2256  | Costs: R490 – R2000 per person [concert only]
Party the year away with the likes of Goldfish, Micasa, Al Bairre, Desmond & The Tutus, PHFat and The Kiffness, in this amazing outdoor music festival held at Wilderkrans Estate.
NYE @ The Barnyard
The Barnyard, Willowbridge LifeStyle Centre, Tygervalley [20h00]
Bookings: +27 (0)21  914 8375 | Costs: R390 [dinner and entertainment]
The Barnyard will be hosting a special New Year's dinner, performance of 99 Hit Songs, and entertainment until midnight.
NYE @ Richards Supper Stage & Bistro
Main Road, Sea Point [19h30]
Bookings: +27 (0)76 1444 809 / bookings@richardscapetown.co.za  | Costs: R1800 [starters, welcome drinks, dinner and entertainment]
With starters and welcome cocktail, delicious gala dinner, entertainment in the form of Kaapse Stories from the Mother City, a magician, Cape Carnival procession, jazz and DJ, this is sure to be a good night out.
Rezonance NYE Festival @ Contermanskloof
Contermanskloof Farm, Durbanville [31 December – 2 January]
Bookings: +27 (0)21 794 4032 / info@rezonancefestival.com | Costs: R520 – R680
Highlights for this year's event include four music arenas,epic decor, a world-class sound system and a party bus. Needless to say, it should be out of this world.
Pacha Ibiza New Year's Eve @ Grand Café & Beach
Haul Road, V&A Waterfront [21h30]
Bookings: +27 (0)21 425 0551 /  beach@grandafrica.com | Costs: R750 (party); R2250 (dinner and party)
Highlights include a three-course meal, dessert platter for table, and party with Pacha Ibiza dancers and DJs Danny Wade and Josef Bamba as well as local entertainers.
New Year's Eve Cape Town Calling @ The Bungalow
The Bungalow, Clifton [18h00 – 04h00]
Bookings: +27 (0)79 521 1995  | Costs: R550 (general); R850 (VIP)
Highlights include music from DJ Gennaro, Timo ODV, Ricardo da Costa, Kyle Cassim, Dean Fuel and Saubomb,  plus an epic beach party atmosphere.
NYE @ Shimmy Beach Club
Shimmy Beach Club, V&A Waterfront [21h00 – 04h00]
Bookings: +27 (0)21 200 7778 / tickets@shimmybeachclub.co.za | Costs: R900 (general); R970 (general plus) R3000 (VIP); R6000 (premier)
Enjoy a host of DJs, entertainment, food, drinks and other good stuff, with packages for general, VIP and premier available.
…
And that concludes our final festive guide for 2015. On behalf of the CTCT team, we wish you a super incredible amazing New Year's in Cape Town (or wherever else you plan to spend it)!
P.S. Other useful festive/summer guides you may want to check out: 
Christmas Events in Cape Town 2015
Cape Town Summer Holidays 2015 – Kids' Activities & Programmes
Christmas Markets in Cape Town 2015
December Events in Cape Town 2015
Early Bird Guide to Cape Town Year End Office Parties 2015