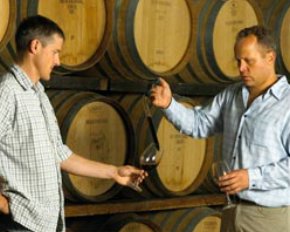 Whether you come for the wine, the fabulous food, or the breathtaking views, a visit to the wine routes of Cape Town is an absolute must!
With spectacular vistas, jutting mountains and rolling vineyards, these areas offer the best of South African vineyards.
Offering some of the best of South Africa's best wines, the Cape Wine lands are home to quaint Cape Dutch homesteads and award-winning wine farms. Divided into various regions, each offers their own spectacular features. Routes include Franschhoek, Stellenbosch, Wellington and Paarl.
The wine estates of Constantia are another must-see for wine lovers and nature seekers alike. Surrounded by the beauty and majesty of mountains and stunning wheat lands, the area is home to some of the oldest homesteads around. Many still produce award-winning wines.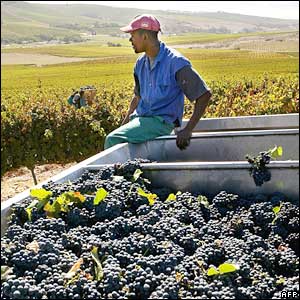 The most well-known of the wine routes is Stellenbosch, a quick 45 minute drive from Cape Town. Some of the most acclaimed wines in the country are created here, with a variety of cellars to choose from.
This university town is also home to several museums and galleries, as well as fine restaurants and cafes found among the oak trees.
Founded in 1971, Stellenbosch was the first official wine route in South Africa. You will find entrance signs to most all the wine farms clearly posted for easy access. Wines can be purchased at all of the farms, and can be delivered nationally or even internationally.
Some of the estates you may want to visit during your stay are Spier, Delheim, Saxenburg, Welmoed and Delair, though there are many other fine estates as well.
For the best experience you may decide to plan your destinations in advance, especially during busy tourist seasons. Many estates will offer guided tours, restaurants and gift shops, though at smaller estates you may have the luck to sip wine in a rustic cellar with the maker himself!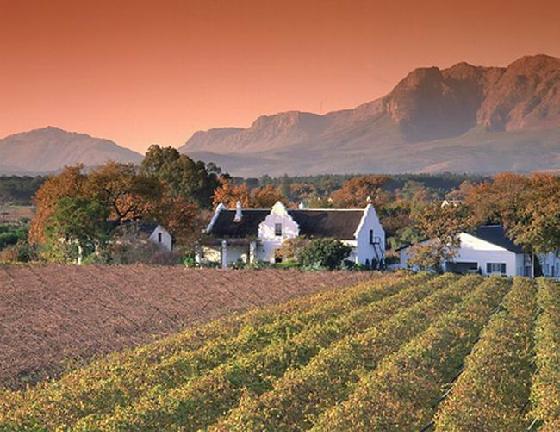 No matter your taste, big or small, you're bound to find something that appeals to everyone in your travel group here, including a nature's paradise with scenic views that will take your breath away.
For more information, or if you need more ideas for activities or events, contact the Information Centre in Stellenbosch, located at 36 Market Street. Or phone them at 021.883.3584.
For a truly French-inspired route be sure to visit Franschhoek, settled over 300 years ago by French Hugenots. With the majestic Franschhoek and Drakenstein mountains in the background you cannot help but to love this amazing picturesque town.
You can stroll the main street area for antiques, art, or baked goods and chocolates, or just stop by one of the many street side cafes or award winning restaurants for a light lunch or evening meal.
Franschhoek also boasts a number of festivals, including the Bastille Day festival on July 14, and various wine, olive, or cheese festivals held throughout the year.
For the best experience, stay a night or two at one of several guest lodges, B&Bs, or cottages available. With more time to spend you can wander the downtown areas and take in all the sights and sounds, and don't forget about the food and drink! Visit one of the several wine estates and try one of the eight "Top 100" restaurants in the area. Where ever you end up, you're sure to find the relaxation and enjoyment you came for.
A few of the wine estates you might want to visit are La Motte, Cabriere, Boschendal, or Chamonix.
A bit further away but more than worth the effort are the Paarl and Wellington Wine Routes. Beautiful scenery and rich, historic ambiance is found at each of these locations, including mountainous terrain and beautiful vineyard areas. Visit Rhebokskloof and Simonsvlei, or just enjoy a scenic drive through the area.
For winelands hotels & accommodation, please visit our accommodation section