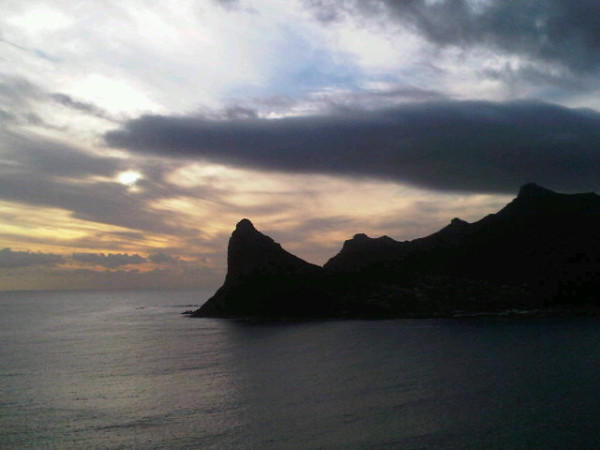 Wondering what to expect during winter in Cape Town? The winter months sometimes seem to last a lot longer than the summer months (especially for locals lamenting the chilly days). In reality, the cooler weather only really lasts a few short months, with autumn and spring taking off the edge on each side of the winter season.
Cape Town is blessed with a mild Mediterranean climate too, which means plenty of warm days even at the height of winter. Even the coldest days won't seem like much to those visiting from the northern hemisphere – temperatures seldom drop past 10 degrees Celsius. With a variety of things to see and do in Winter, this time of year is perfect for holidays.
So what sort of weather and festivities can you expect on your winter holiday, and what else do you need to know about travel during this time of the year?
Rain, Wind, Sunshine and a bit of Snow
The Crowded House song Four Seasons in One Day may not have been written about Cape Town, but it could certainly be an apt theme song for the Mother City. As the peninsula moves from autumn into winter, each day is different. Today for instance is sunny and mild but tomorrow may well be overcast and gloomy. There might be a solid few days of wind and chills in the air, or a glorious week of hot weather.
Once July comes along, there is even snow on the mountains outside of the city. Ceres and Matroosfontein get their first snowfields and a lot of visitors in search of snow too. As snow is quite a novelty in the southern hemisphere, there is always a lot of excitement for locals who have never had the chance to get into snowball fights or build snowmen.
Wet Roads, Fresh Air and Cosy Restaurants
If you plan to hire a car for your holiday, be sure to drive carefully. Cape Town's roads can be manic even on the hottest days, but in winter they are even busier. Be careful when driving on wet roads and make sure that your vehicle (hired or otherwise) has good tire tread to prevent slips and slides. In winter, drivers are also required to turn on their headlights on gloomy days – even during the daytime.
One of best things about the winter season is the chance to take advantage of the Cape Town winter accommodation and restaurant specials (up to 75% off!) and enjoy cosy meals near a crackling fireplace, or stay at a luxury sea front villa for only a few hundred rands per person per night!
As the Cape is one of the world's finest wine growing regions, what better time to sample a few excellent red wines than winter? Merlot, Cabinet Sauvignon, Pinotage and Shiraz offer perfect pairing for comfort food. You can also head straight to the source with a visit to the Cape Winelands, which are spectacular during the winter. Fresh air, lush green scenery and excellent places to wine and dine are guaranteed!
Keep Busy and Carry On
Packing for a winter holiday in Cape Town presents a bit more of a challenge than it would for summer holidays, but with so many excellent shopping options on offer, you can easily kit yourself out in stylish coats, colourful scarves and other winter goodies. Be sure to pack plenty of warm things, as well as clothing for warm days. Don't leave your swimsuit behind either – there will be plenty of beach days through the season.
With reduced rates on accommodation, restaurant specials, festivals, good food and fine wine all on offer, winter travel in Cape Town is every bit as rewarding as the more traditional summer holidays. This winter, come to Cape Town and enjoy one of the best holidays yet.