As the old saying goes, the best things in life are free… and when it comes to free things to do in Cape Town, you can be sure that there are LOADS of ways to enjoy your weekend without spending a thing.
There is often a big misconception among travellers and even residents that you need money to enjoy a good day out. Sometimes, this is true of course. And yes, there are things that you cannot do without spending at least a little. But why shouldn't you be able to have fun even when it's the end of the month (or the end of your travel budget)?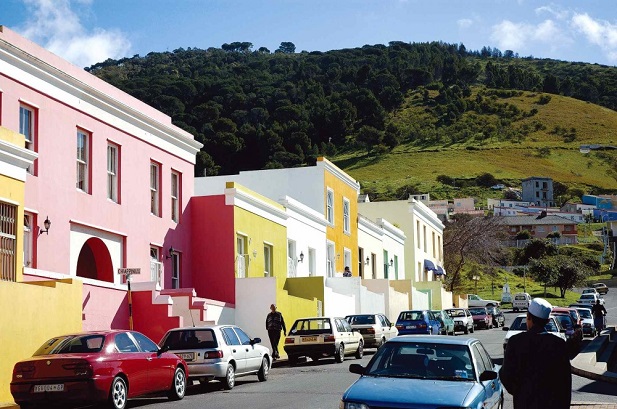 Things to Do in Cape Town That Don't Cost a Cent
We have put together a list of things to do in Cape Town that a) are totally free, and b) don't suck. From free-to-browse markets all the way to free concerts, free wine tastings and plenty more besides, you should at the very least find a couple of gratis things to do this weekend. Without further ado, here are our top picks for weekend free stuff in Cape Town:
1. Markets. Browse the markets off Long Street in the City Centre, which include Greenmarket Square, Church Street Antique Market and St Georges Market and offer much to see in the way of stalls, live entertainment and interesting sights. Other markets in the city area and surrounds that are free to browse include Green Point Market (located in the parking lot of Green Point Stadium), City Bowl Market in Hope Street (open on Saturdays and mid-week for evening markets) and Bay Harbour Market in Hout Bay.
2. The Centre for the Book. Visit the National Library in Queen Victoria Street (City Bowl), and lose yourself in the love for all things book related. There are often readings, writing groups and workshops taking place, and it's all free to enjoy. The library itself is also quite something to behold, especially if you are a fan of historic buildings.
3. Wine Concepts. The little wine shop in Lifestyles on Kloof shopping centre on Kloof Street offers free wine tastings. Just the ticket for those who don't feel up to a drive out to the Winelands! These guys really know their wines too, so if you want expert advice on choosing a good blend, be sure to ask their input.
4. V&A Waterfront. While the Two Oceans Aquarium and Mineral World are both paid attractions, there are many free activities and attractions found throughout the Waterfront. Take a stroll around the harbour to spot the seals, browse the Blue Shed Craft Market and the Red Shed, window shop in the mall, explore the Clock Tower section and listen to live marimba bands. If you're lucky, you may also get to see some live entertainment in the ampitheatre, which often has acts that range from local bands to Zip Zap Circus and plenty more besides.
5. Diamond Tours. Shimansky offers free diamond tours at their shop and workshop, which is located in the Clock Tower section of the Waterfront. Whether you are interested in jewellery making or you simply appreciate the beauty of platinum, diamonds and bling, this tour is interesting and informative.
6. Lion's Head. Every full moon, you can join hikers in the late afternoon to head up the slopes of Lion's Head on Table Mountain and watch the sun set. Daytime hikes can also be enjoyed throughout the year, while the Lower Lion's Head area is ideal for more leisurely nature walks without breaking a sweat.
7. Bo Kaap. This famous area is one of the few parts of Cape Town that managed to avoid the forced evictions during apartheid. The area is most famous for its beautiful, brightly coloured cottages, which are set on steep cobbled streets. There are also no fewer than seven mosques, a great spice market, a museum (entry may cost a few Rands, but is not pricey by any means), art galleries, creative studios and various coffee shops and restaurants also found here.
8. De Waal Park. Situated on Camp Street, which access from Kloof Nek as well as Kloof Street, this park is ideal for a lazy afternoon of picnicking, frisbee, dog walks and relaxation. During the summer months between November and March, free concerts are also held here. Various local bands perform on Sunday afternoons, and everyone is free to come and listen – kids, adults and even dogs. Check out the Concerts in the Park website for schedules and more info.
9. Green Point Urban Park. Situated right next to the Cape Town Stadium, this amazing urban park features a number of ecological biospheres. It is free to enter the park – some rules are set in place however to protect the area's ecobalance. No littering, drinking or picking of plants is permitted. Otherwise, this is a great place to take a picnic, enjoy a walk or sit and take in a bit of nature in the midst of the city. There are facilities for kids as well. More info on the City of Cape Town's Green Point Urban Park page.
10. Sea Point Promenade. Stretching from Mouille Point all the way to Sea Point, the promenade is loved by locals and visitors alike. The long stretch of beachfront is perfect for walks, jogging and photo opportunities – especially in the early evenings as the sun sets. There are often public art exhibits held here too, while free yoga, soccer games, frisbee and an outdoor gym are also included. At the end of the promenade lies the Sea Point public swimming pools, with food trucks found nearby if you want to stop for an ice-cream or cold drink. There are also access points to the beach along the way, plus a large expanse of lawn for picnics. Benches are situated along the route and there are many sidewalk cafes and cocktail bars found on Beach Road too.
11. Hout Bay Beach. On the other end of the Atlantic Seaboard, Hout Bay's beachfront offers a free, fun place to enjoy some fun in the sun. This is a beach made for long walks, with incredible mountain views to take in along the way. At the other end of the beach there is a large foodcourt type building set in a makeshift ship wreck. You can buy fish and chips for cheap and then walk back afterwards. Nearby is the popular bar and restaurant called Dunes, which is perfect for lunch or dinner.
12. Ferndale Nurseries. In Constantia, a hidden gem is found at Ferndale Nurseries – a garden centre that is home to a breath-taking park like garden complete with ducks, pond and many different paths to explore. There is a playground for kids too, and entry is free. You do not have any obligation to buy any plants, but supporting the wonderful people who allow visitors every day (even on public holidays) would be nice if you are in the market for greenery.
—
See – I told you there'd be some ideas in there for you. If you're still pushed for things to do, be sure to check out our blog for more ideas. And, if you have any tips on free things to do in Cape Town, LET US KNOW. Seriously, we'd love to hear your ideas so leave us a comment below.