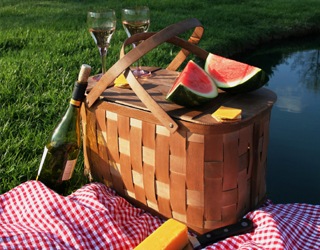 If you are looking for ways to get out into the sunshine this summer, picnics in Cape Town are something that everyone can enjoy – young, old and in between.
Now that we are reaching the peak of summer here in the Mother City, the weather has been rather amazing… just right for a day of good food, good company and good fun.
Whether you wake up in the mood for relaxed outdoor feasting, or you want to plan a great day out for the upcoming weekend, these ideas for picnic spots will help you find the best places to unwind in the fresh air.
Awesome Cape Town Picnic Ideas
Last-minute Woolies food stop or gourmet snacks and fine wine? You decided what you want to add to your picnic basket, while we help you choose just the right venue for your picnic. Here are some of our ideas for amazing Cape Town picnic hotspots…
Free Picnic Spot Ideas
For those pre-payday times when money is a bit on the tight side, these picnic ideas won't put you back a single Rand.
Green Point Urban Park, Green Point – seven entrances within the area, open from 7h00 to 19h00. This park lies near to the Waterfront, with a number of great areas for picnics. The Biodiversity Garden is especially beautiful from a scenic point of view.
VOC Company Gardens, City Bowl – with a number of entrances, this park is open throughout the day, even on Sundays. There are several lawns, huge oak trees, benches, fish ponds and even curious squirrels that will come and say hello if you have peanuts in your basket.
De Waal Park, Camp Street, City Bowl – this park is open from Monday to Sunday at regular working hours, with free music on Saturday afternoons. It is also dog-friendly – in fact it is one of the few 'dog parks' in the city that cater to canine companions with a specially made drinking fountain.
Beaches, Citywide – beach picnics are fantastic in summer, with a huge range of beaches to choose from, depending on your preferences. Alcohol is not always permitted on every beach – check the signs in the parking lot to note specific rules. Clifton is always a good bet, as is Llandudno.
Paid Picnic Spot Ideas
If you're looking to splurge a bit, there are many great spots that offer divine baskets at varying costs.
Zevenwacht Estate, Langerwacht Road, Kuilsrivier – call +27 21 903 5123 for bookings or just arrive and ask about their picnic baskets. Set on beautiful grounds that include a lake, free roaming ducks and gorgeous scenery, this wine estate makes for a lovely day of picnic memories. Browse their wine store afterwards for cost-price wines to take home.
Spier Estate, R310, Stellenbosch – call +27 21 809 1100 for queries. With plenty to see and do (not least including the Cheetah Outreach Programme), Spier is another amazing picnic spot in the Winelands. Purchase a basket filled with goodies and sit down by the lake in the shade as you enjoy a good feast.
Kirstenbosch Botanical Gardens, Rhodes Drive, Newlands – call +27 21 799 8783 for ticket prices and other info. Kirstenbosch is a popular spot for picnics, Sunday evening summer open-air concerts, walks and views. The entry cost is not much, but the setting is plenty to write home about.
Groot Constantia, Groot Constantia Road, Constantia – call +27 21 794 5128 for details. In the Constantia Wine Valley lies a glorious old estate, set on rolling hills with vineyards and mountains in the distance. They offer amazing baskets, which you can enjoy with fine local wine on the massive lawn.
Cape of Good Hope Nature Reserve, Cape Point – technically, this picnic spot is free – you do however have to pay a small entrance fee to enter the reserve. This cost is well worth it, allowing you to choose your own slice of scenic heaven amidst fynbos, wildflowers and those famous views oft mentioned in guidebooks everywhere.
These are just some of the options you could consider for your Cape Town picnic. There are of course, many, many others also to be found… from Newlands Forest to Wynberg Park; Boulders Beach to Silvermine Nature Reserve, the list goes on.
Keen to share your ideas? Let us know where your favourite spots are for picnics in Cape Town, and what goodies you add to your basket!