One of the best ways to get a real sense of the countryside is to take a Cape Town road trip. Hiring a car is a fun way to take in the sights at your own pace, without the constraints of an organised tour. That way, you get to decide where to go, what to see and how long to spend at any given destination. The best part is that with so many incredible destinations to be found across the peninsula, finding a place to go has never been easier! Whether you're in the mood to try local wines, or perhaps head to the West Coast, or you'd rather explore the beauty of the Garden Route, each region has an abundance of things to see and do.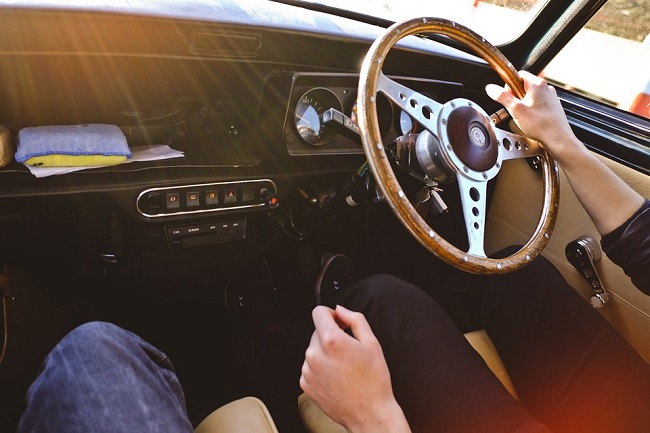 In this mini guide to road tripping in Cape Town, we take a look at some of the most inspiring destinations that offer plenty in the way of sights, attractions, heritage, scenery and overall enjoyment. Join us as we take you from coast to coast in search of the best self drive adventures!
Planning a Cape Town Road Trip?
You may have just a few hours to spare, a whole weekend or even a week. However much time you have, you are sure to find a Cape Town road trip that offers you a lifetime of experiences and moments. Some of our top picks for road trips in Cape Town include the following:
Cape Winelands
Comprising the towns of Stellenbosch, Paarl and Franschhoek, the Cape Winelands is less than an hour away from Cape Town, making it ideal for shorter road trips. Even if you are not a wine drinker, you will be bowled over by the beauty of this region, which is home to fertile valleys, endless stretches of vineyard, picturesque oak-lined streets full of beautiful old buildings, plus a good variety of museums and landmarks. If you are a lover of fine wine, the chance to sample some of the world's top varietals is sure to be an added bonus. This is also a key foodie destination, with a plethora of five-star restaurants to be found. For full details on each town within the Wine Route, view our Guide to the Cape Route Part 1, Part 2 and Part 3.
Riebeek Kasteel
On route to the West Coast, heading into the Swartland, you will find the charming town of Riebeek Kasteel. This wine and olive growing region has all the quirky charm expected of a small town, along with plenty of interesting things to see and do. There are many galleries, museums, cafes and shops to be found along the Main Road, ranging from chocolate shops to French style stores, soap shops and bakeries. There are also wine farms and a quagga breeding centre, the latter of which is found at Bartholomeus Klip. The people are friendly, the drive is scenic and not too long (less than two hours from the CBD) and this is a great choice for a single day road trip that gets you back home by sundown.
Langebaan
Heading further out towards the West Coast, there are many fascinating coastal towns to explore. While Paternoster is a popular choice for many tourists, Langebaan is equally lovely (and often more affordable). This town is somewhat typical of a fishing village. Its beaches are spectacular – especially the Langebaan Lagoon. Sailing is par for the course here, while the local yacht club and the many local pubs add to the town's appeal. Highlights include Calypso Beach, Club Mykonos Casino, Die Strandloper Restaurant, Langebaan Golf Course, Pearly's on The Beach and many, many others.
Gordon's Bay
Just 50km outside of Cape Town, close to Strand, lies the coastal village of Gordon's Bay. This beach lies on the northeastern corner of False Bay. Home to a Blue Flag status beach, Bikini Beach, this destination is ideal for beachgoers wanting to swim in the warm waters of the Indian Ocean. Nearby, lies Kogel Baai – another world-class beach – while within the town itself there are a number of restaurants, bars and attractions. Highlights include the Gordon's Bay Waterfront, Sparks Bay Day Camp, Steenbras Gorge and more. This is an easy day trip, but it's also ideal for a weekend away if you're keen to escape the hustle and bustle of the city for a while.
Hermanus
One of the most famous coastal hotspots in South Africa, Hermanus lies on the Garden Route, in the Overberg region. This is the whale watching capital of the world, where thousands of Southern right whales come into the bays to breed and calve each year between August and November. Along with its abundance of beautiful beaches, highlights to enjoy in Hermanus include Fernkloof Nature Reserve, De Wet's Huis Photo Museum, whale watching, Whale Museum, Hermanus Country Market, art galleries, cafes, restaurants and wine estates to name just a few.
______________________________________
Ready to start planning your dream Cape Town road trip? You can arrange a car for hire from ComeToCapeTown.com, to get around at your own pace! Contact us if you need any further help planning your dream holiday in Cape Town, or if you're looking for accommodation during your travels.