Christmas is just around the corner and we can't wait to celebrate it in true Cape Town style. Because no one does Christmas quite like the Mother City. Besides the festive spirit and lively energy that fills the air, Cape Town is known for its incredible Christmas events, parades and light shows.
Guide to Christmas in Cape Town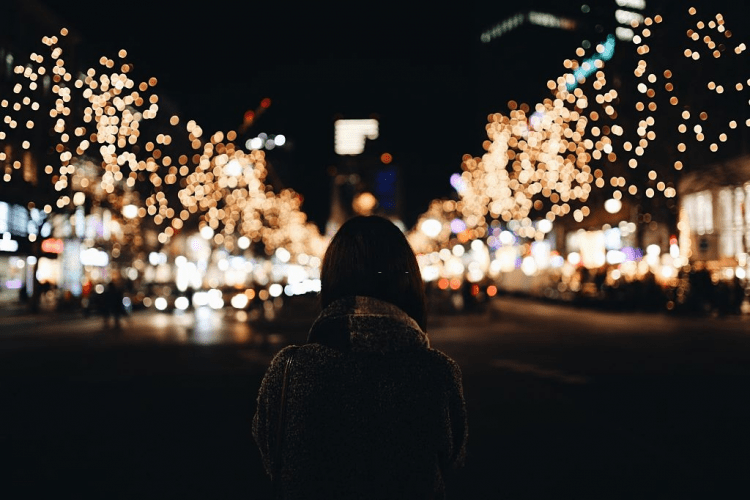 Here is the ultimate Christmas guide to Cape Town to ensure you have the absolute best festive season in the Mother City. Filled with all the not-to-be-missed Cape Town Christmas events, parades, light shows and everything in between.
Adderley Street Festival of Lights
View this post on Instagram
Every December the Cape Town city centre comes to life as locals and travellers gather to celebrate the festival of lights. The Adderley Street Festival of Lights is a long-standing Christmas tradition in Cape Town. Although you can go see this stunning display of lights any time of the day or night during the festive season, it's well worth it to attend the official Festival of Lights when the mayor of Cape Town officially turns on the lights.
2019 is however a very special year as it signifies the 50th anniversary of this beloved Cape Town Christmas tradition. So, you better know that the City of Cape Town will be pulling out all the stops. The Adderley Street Official Festival of Lights will be taking place at the Grand Parade in the Cape Town city centre. This time-honoured Cape Town Christmas event usually takes place on the first Sunday of December and is completely free to the public.
In addition to the incredible display of Christmas lights that gets switched on just as the sun sets, you can expect to enjoy the Cape Town festive season celebration. With a variety of food and Christmas stalls and a live concert that will be thoroughly enjoyed by the whole family, it's a truly incredible day and evening to celebrate the festive season in true Cape Town style.
Cape Town Carols by Candlelight at Kirstenbosch Botanical Gardens
View this post on Instagram
In addition to being one of the Mother City's most beautiful attractions and natural gems, Kirstenbosch Botanical Gardens is also the setting for the famous Carols by Candlelight Christmas event in Cape Town. This 30-year long tradition takes place over 4 nights from the 12th to the 15th of December.
It has fast become one of Cape Town's favourite festive season celebrations for families and groups of people looking to enjoy an incredible evening in one of the most spectacular settings. In addition to listening to the beautiful sounds of Christmas carols, you will also be able to enjoy live music performances from a variety of popular musicians.
Be sure to pack a picnic basket and blanket too, the Kirstenbosch Botanical Gardens isn't known as one of the best picnic spots in Cape Town for just anything. And it will make for quite the authentic family Christmas meal.
---
---
Christmas Carols with The Serenades
View this post on Instagram
The Serenades is a local choir performing South African Christmas carols. And this year they will be performing at the iconic Norval Foundation located in the beautiful Steenberg Estate. Taking place on the 21st and 22nd of December, this Cape Town Christmas event is a night where a range of Christmas regulars, together with the re-imagining of music from classical composers like Franz Shubert and GF Handel, alongside songs inspired by African Folklore can be enjoyed by young and old. Guests are advised to bring a pillow and a blanket and to sit back, relax and enjoy the beautiful sounds of The Serenades in a stunning setting.
Moet & Chandon Golden Tree Lighting Ceremony
View this post on Instagram

The famous Moet & Chandon Golden Christmas Tree Lighting Ceremony has become a symbol of festive celebration in Cape Town and marks the opening of the holiday season in South Africa. This year will be extra special as Springbok Captain Siya Kolisi will be given the honour of flicking the famous Moet & Chandon Golden Tree's switch and declaring the festive season officially open.
This grand Christmas tree display is a four-storey high structure built with over 1800 recycled champagne bottles collected from all over South Africa. They are then wrapped in a shimmering gold ribbon created using over 2000 discs and positioned for us all to marvel at and enjoy. The official Moet & Chandon Golden Tree Lighting Ceremony will be taking place in the V&A Waterfront's Silo District on the 29th of November from 6:30pm – 9:30pm.
Visitors can look forward to an impressive lighting display. With 230 meters of LED lights individually programmed to illuminate in sync with themed festive music, it promises to be a memorable Cape Town festive season event for people of all ages.
The V&A Festive Season Summer Palace
View this post on Instagram
The vibrant V&A Waterfront will be hosting a fun-filled festive season event for the kids from the 1st till the 24th of December. The V&A Festive Season Summer Palace is an event where kids are welcomed by Mother Earth and the Guardian of Joy to a palace filled with fun and exciting surprises.
Themed Joy from Africa to the World, kids will be able to explore a space that tells an African festive story of peace and kindness. This event is completely free and can be attended right throughout the festive season by kids of all ages.
---
Recommended Accommodation
---
Songmaker's Guild Christmas Concert
View this post on Instagram
Taking place at the beautiful La Motte Wine Valley located in Franschhoek, the Songmaker's Guild Christmas Concert forms part of the La Motte Classical Music Concert Series. Guests are invited to enjoy an incredible festive season concert in one of the most spectacular settings, followed by a glass of exceptional La Motte wine after the show. The Songmaker's Guild Christmas Concert will be taking place on the 7th of December.
Inner-city & surrounds Christmas lighting displays
View this post on Instagram

In addition to the famous Adderley Street Christmas light display, exploring Cape Town's inner city is well worth it during the festive season as many main streets are illuminated at night with amazing Christmas lights and decoration displays. Even some house owners go all out during Cape Town's festive season decorating their homes with the Christmas lights and trimmings. Besides Cape Town's city centre, other parts of the Mother City like Fish Hoek and Bothasig has become famous for their Christmas lighting displays.
Cape Town Christmas markets
View this post on Instagram

Cape Town boasts an exciting market scene all year round, so it only seems fitting that the Mother City would pull out all the stops with its vibrant selection of Christmas markets. Cape Town's incredible variety of Christmas markets is not only a great choice for a day out with friends and family, its perfect for doing all your Christmas gift shopping too.
Here are some of the best Cape Town Christmas markets where you can enjoy a unique local shopping experience, delicious food, wine and an amazing festive vibe with the people you love most: Constantia Gift Fair, Lourensford Festive Market, Stellenberg Christmas Market, The Gift Fair, Cape Gift Market, Simply South Gift and Craft Fair, Made in the Cape Gift Fair, Pinelands Craft and Gift Fair, Edgemead Craft and Gift Market.
Christmas in Cape Town is filled with love, joy, a festive atmosphere and fun events for the whole family to enjoy. With stunning Christmas light display, incredible Christmas markets, amazing concerts and events and a range of dining experiences, Christmas in Cape Town promises to be an unforgettable experience for the whole family.
---
Planning on spending this holiday season in Cape Town? Learn more about the Mother City, how to get around, things to do in Cape Town, and more from our blog. We can help you find the perfect place to stay. Get in touch if you'd like help finding accommodation or Cape Town tours to indulge in when you are around.