The Mother City is filled with hidden gems, cultural hubs, authentic experiences & magnificent beauty, you can't help but get out there & experience ALL she has to offer! And although there is always something new on the Cape Town horizon, here are 40 of the best things to do when in Cape Town.
Things to do When in Cape Town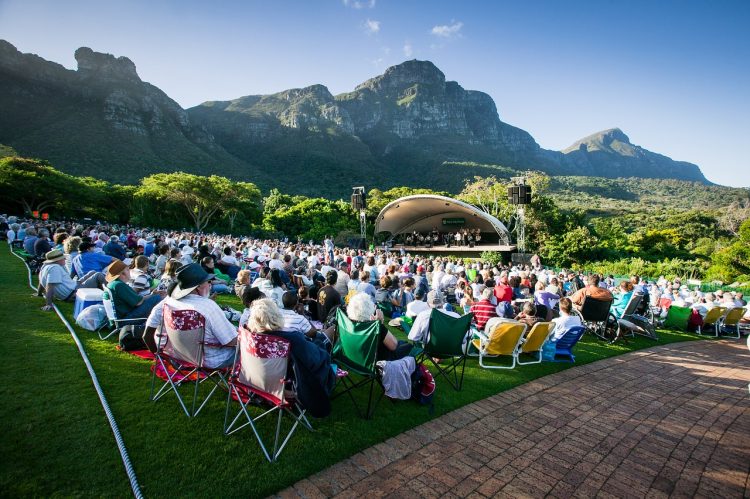 1) Go to the beach
View this post on Instagram

The Mother City has no shortage of spectacular beaches, and some would go as far as to say they are some of the most beautiful in the world. The best is, there's truly something for EVERYONE!
2) Go for a wine tasting
View this post on Instagram

The Western Cape is the largest wine producing region in South Africa. So you'll be sure to enjoy a whole lot of award-winning, unique and sensational wine.
3) Learn to surf
View this post on Instagram

This is a fun activity that can be enjoyed by the whole family. Muizenberg Beach is one of Cape Town's hottest surf spots and a great pick for learning how to surf!
4) Watch a sunset
View this post on Instagram

There is no sunset quite like a Cape Town sunset, that's for sure. Lions head, Camps Bay, Table Mountain, Llandudno beach, Signal Hill, Kloof corner & Bloubergstrand are some sensational sunset hotspots. But, let's be honest, watching a sunset from just about anywhere in Cape Town will be pretty spectacular!
5) Explore the trendy Bree Street
View this post on Instagram
Snagging the title of one of the hippest streets in Cape Town, the iconic Bree Street is all on-trend ALL of the time! Bree Street is doubtlessly the coolest restaurant strip in the Mother City. It is also flooded with rich culture, artistic flare and an electric vibe.
6) Eat lekker local fish & chips
View this post on Instagram

There is nothing more authentic to Cape Town culture than having some local fish and chips. Spots close to the harbour are often the best picks (Kalk Bay, Simonstown, Hout Bay etc).
7) Attend a Kirstenbosch Summer Sunset Concert
View this post on Instagram

Summer time in the Mother City means concert time! November marks the time for a range of local & international acts to hit the Kirstenbosch stage. Gather your friend and family, a picnic basket and some lekker local goodies and enjoy some of the best South African music in the shade of Table Mountain.
8) See penguins
View this post on Instagram

Just past Simonstown you'll find Boulders beach, an incredible Bay that is home to a population of magnificent African Penguins. Here you'll find a penguin viewing site as well as a popular family-friendly swimming beach. Time to swim among the penguins!
9) Club hopping on Long Street
View this post on Instagram

Situated right in the heart of Cape Town, Long Street is filled with buzzing night-life, bohemian-hipster-style gatherings and out-of-the-ordinary club scenes. It's hot, it's happening and it's exactly where you should be!
---
---
10) Try a Gatsby
View this post on Instagram
This is Cape Town's signature super loaf, which is usually stuffed with slap chips and a range of other fillings like polony, steak, atchar, and much more. It's delicious!
11) Take a drive along Chapman's Peak
View this post on Instagram

Affectionately known as 'Chappies' by Cape Town locals, this iconic drive features a view that just might knock your socks off!
12) Go for a hike!
View this post on Instagram

There is no better place to hike than in the magnificent Mother City! And with so many hiking trails & walking routes to choose from, and new ones being discovered every other day, it is an absolute MUST when in Cape Town.
13) Eat cake at Charly's Bakery
View this post on Instagram
Based in the vibrant inner city of Cape Town, Charly's Bakery is world-renowned for its tasty treats & anything-is-possible approach to baking. This is one delicious stop you have to make on the way!
14) Visit Bo-Kaap
View this post on Instagram

This is one of Cape Town's most authentic, and certainly the most colourful, neighbourhoods. It is full of rich multi-cultural history, vibrant local traditions and there is so much to taste, do and see.
15) Have a beach picnic
View this post on Instagram

The Mother City is filled with beautiful picnic spots, but a sunset picnic on the beach is something pretty spectacular!
16) Try SUPPing
View this post on Instagram

Stand-Up-Paddle-Boarding is the hot new ocean trend that is taking the world by storms, and certainly Cape Town too. This is oh so fun and incredible exhilarating!
17) Have a cocktail on Camp Bay's sunset strip
View this post on Instagram

Often referred to as the Miami of Cape Town, Camps Bay boasts spectacular restaurants and watering holes aplenty that line the famous sunset strip for fun that goes on long after dark.
18) Hop-on-Hop-off Red Bus Tour
View this post on Instagram
This allows you to plan your own perfect Cape Town Sightseeing itinerary. With more than 20 stops and 4 routes, it certainly ensures you get to see the very best the Mother City has to offer.
19) Watch the sunrise or sunset from the top of Lions head
View this post on Instagram

Lions Head is a Cape Town sunrise and sunset hotspot, and after paying it a visit you'll know exactly why. And the view is absolutely out of this world!
---
---
20) Take a drive up the West Coast

The Cape's West Coast is filled with sensational sea-food, unique character, charming fishing villages and so much more. It includes town like Melkbosstrand, Langebaan, Grotto Bay, Jacobsbaai, Paternoster, Saldanha & Shelley's Point.
21) Visit the Zeitz MOCCA
View this post on Instagram
Recently named one of TIME Magazine's Top 100 destinations of 2018, Zeitz MOCAA Museum of Contemporary Art Africa is a true artistic and architectural stroke of genius in every way.
22) Watch a movie under the stars at the Galileo Open air Cinema
View this post on Instagram
An open air screening of one of your favourite blockbusters under the Cape Town night sky is something truly special!
23) Take a trip to Robben island
View this post on Instagram

Robben Island is one of Cape Town's most cherished heritage sites, but more than that, it forms an integral part of South Africa's diverse history and long road to democracy. Immerse yourself in this integral & beloved Mother City landmark, it will be worth every second!
24) Explore Kirstenbosch National Botanical Gardens
View this post on Instagram

Known as the Cape's flower kingdom, it is a true fauna and flora gem and is home to 125 different species of birds. There is so much to see and do at this Mother City botanical paradise!
25) Take a cable car up Table Mountain
View this post on Instagram

The Table Mountain Aerial Cableway truly offers you one of the best vantage points in Cape Town! It's an incredible experience that EVERYONE visiting the Mother City should do at least once, or 10 times over, it's that GREAT!
26) Go on a local Township Tour
View this post on Instagram
This is a different side of Mother City life and it is filled with culture, art, traditions and authentic spirit. But, by far one of the most compelling reasons to visit the local townships is its people!
27) Drink Coffee
View this post on Instagram

In Cape Town coffee is actually a way of life. Around every twist, turn, street corner & beach side strip you'll find a trendy coffee spot waiting to be enjoyed.
28) Take a walk on the Sea Point promenade
View this post on Instagram

The Sea Point Promenade is a local mecca for joggers, skate-boarders, dog walkers and anyone looking to enjoy a magnificent stroll along an iconic Mother City beachfront. There is also a range of other fun activities for the WHOLE family!
29) Visit the V&A Waterfront
View this post on Instagram

This re-imagined waterfront district boasts over 450 retail outlets, over 80 restaurants and eateries, jazz venues, world-renowned hotels, cinemas, theatres, drama school, museums, the Two Oceans Aquarium and a spectacular harbour.
---
---
30) Hike up Table Mountain, and maybe down too!
View this post on Instagram

Hiking this world-renowned, iconic flat-topped mountain, also dubbed one of the new 7 Natural Wonders of Nature, is a Cape Town bucket list item you absolutely cannot let pass you by!
31) Do a wine farm bike tour
View this post on Instagram

Cycle your way through the heart of the Cape Winelands. It's fun, fantastic and filled with laughs! You get to explore the Mother City wine routes in one of the most authentic ways and taste a whole lot of sensational wine along the way.
32) Go the First Thursdays
View this post on Instagram
The first Thursday of every month the streets of inner city Cape Town is buzzing with people. You get to walk between the galleries, restaurants and shops of Cape Town and explore this vibrant city on foot and immerse yourself in all the artistic and cultural wealth it has to offer.
33) Explore a Cape Town market
View this post on Instagram

The Mother City has range of markets you should visit but here are just a few: Noordhoek Community Market, The Neighbourgoods Market, Bay Harbour Market, Mojo Market, Root 44 Market, V&A Food Market and The Slow Market.
34) Spend a day on Clifton Beach
View this post on Instagram

Clifton is trademarked by 4 main beaches, known as Clifton 1st, 2nd, 3rd and 4th. These beaches are regarded as being amongst the most beautiful in the world. Known as Cape Town's St Tropez, Clifton is an absolute must-see!
35) Take a boat trip at the Hout Bay Harbour
View this post on Instagram

Duiker Island in Hout Bay is home to about 5 000 Cape Fur Seals. And you get the opportunity to see them in their natural habitat by taking one of Hout Bay harbour's incredible boat trips.
36) Visit the district 6 Museum
View this post on Instagram
This is one of South Africa's most iconic Apartheid landmarks and is definitely worth a visit. It has become somewhat of a posterchild for the monstrosities of apartheid and acts as a reminder of how far we've come as well as how far we have yet to go.
37) Join an out-reach initiative
View this post on Instagram

The Mother City is all about giving back! There are a variety of incredible outreach programs and charity initiatives you can be a part of, and here are just a few: The Earthchild Project; Surfpop; Full Tummy Fund; The Sunflower Fund; Habitat For Humanity; The WOOF Project & DARG. Get involved and spread some love!
38) Explore False Bay
View this post on Instagram

Boulders Bay, Simonstown, Kalk Bay, Fish Hoek and Muizenberg are just some of the towns that makes False Bay so special. It is filled with incredible beaches, hidden gems, authentic food, trendy shops, unique character and a certain magic that is hard to describe.
39) Visit Cape Point
View this post on Instagram

Positioned at the very tip of the Cape Peninsula, Cape Point boasts unspoiled beaches, rich history, incredible views and exhilarating ocean adventures. It is definitely worth the trip!
40) Go to the Old Biscuit Mill
View this post on Instagram
The Old Biscuit Mill is a vibrant hub of food, art and design found right in the heart of the trendy Cape Town town of Woodstock. It has a hip-and-happening vibe that is almost palpable.
The Mother City truly is the ultimate mecca for adventure, culture, experiences and bucket-list activities. There is so much to do and see in Cape Town, each offering a unique opportunity, a new perspective and a never-to-be-forgotten memory. The Mother City is full of wonder and adventure, and it's up to you to explore every little bit of it.
---
Learn more about the Mother City, how to get around, things to do in Cape Town, and more from our blog. We can help you find the perfect place to stay. Get in touch if you'd like help finding accommodation or Cape Town tours to indulge in when you are around.