It is no secret that cocktails in Cape Town are top notch (especially when enjoyed near an ocean), but the news that the Mother City will be playing World Cocktail Capital this year as host of the World Class Global Finals 2015 got me rather excited. This event is pretty big news on the international drinks mixology circuit and it is the first time that the finals will be held in Africa.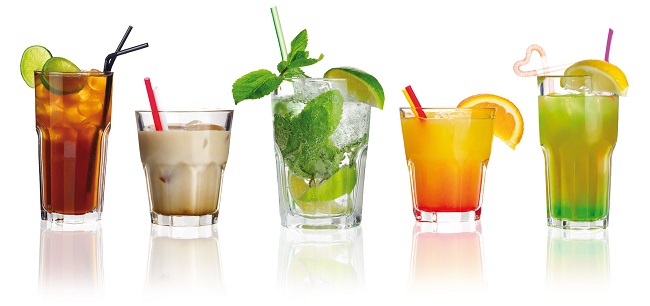 At the World Class Global Final event in London on 1 August, the announcement was made that Diageo Reserve had selected Cape Town as this year's Cocktail Capital. This event saw bartenders from 48 countries compete for the title of the world's top mixologist. Patricia de Lille, Cape Town Executive Mayer, said about the event, "As the City of Cape Town we welcome the Global Finals as another addition to our events calendar as part of our efforts to secure Cape Town as the events capital of Africa. The Global Finals have been hosted by many major cities in the world and Cape Town is proud to be ranked among the best in the world. We look forward to hosting the many dynamic talents that will take part in the event."
What is this cocktail mixing competition all about, and what can we expect from the event that will be hosted in Cape Town this coming September?
World Class Global Finals 2015 in Cape Town
Needless to say, it is very exciting news that our home city has been selected to play the role of host. Councillor Garreth Bloor, who is the City of Cape Town's Head of Tourism, Events and Marketing, sums it up rather well, saying, "It's a great honour for Cape Town to host the WORLD CLASS™ Global Final 2015, an event of high international calibre which underscores the city's intention to be the events capital of Africa."
This event was launched in 2009. Since then, it has been recognised as the leading mixology competition in the world, as well as the top luxury drinks training programme that puts the art of bartending to a whole new level. International standards have been set (and raised), cocktail trends have been explored and winners have taken their place among the elite set of cocktail maestro bartenders.
Previous host cities have ranged from destinations all over the world, from Scotland to London to Nice and Barcelona to name just a few. The City of Cape Town was selected as host city in part because of the multiple awards it has amassed over the years, not least including World Design Capital for 2014 and the New York Times World's Top Travel Destination. Known for its creative energy that extends to tourism, lifestyle, nightlife, design and arts, this is the perfect place to host a glitzy mixology event.
Matteo Fantacchiotti, Global Vice President Commercial at Diageo Reserve, says this about why this city was chosen: "We always want to imbue the Global Final with the local flavour, taking inspiration from local trends and culture which is why we are so excited about WORLD CLASS™ 2015 in Cape Town – not only is it the World Design Capital but in 2015, it will be the WORLD CLASS™ Cocktail Capital as well," added Matteo.
The Diageo Reserve World Class Global Finals will take place in September 2015, and we are sure this bartending competition is sure to be huge… especially for those who adore sipping fine cocktails in Cape Town!
…
P.S. Keen to experience some of the delicious cocktails in this side of the world? Check out our previous posts on Best Beach Bars, Best Rooftop Bars and Nightlife in Cape Town. Please note that some of these are older posts so not all venue information may be current. These posts will give you lots of good ideas to get started with a fun night out however!