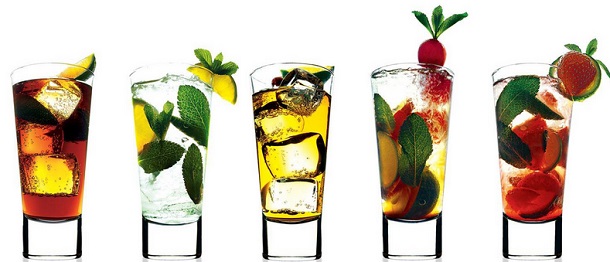 When it comes to enjoying the most delish cocktails in Cape Town, you will soon discover yourself spoiled for choice. There are many great cocktail bars, lounges and other hangouts found across the city – each offering a tantalising menu of yummy drinks. 
Whether you love sipping something cold and fruity while looking over the ocean, or you prefer a hip city vibe with a nice large balcony, there are few things better than meeting up for post-work/post-lunch/pre-dinner/pre-party cocktails. Good company goes hand in hand with good laughs, good views, good drinks and good fun, after all. 
Today, we bring you some of our favourite places to enjoy a great drink (and perhaps a snack or two on the side). 
Our Top Picks for Cape Town Cocktails
Let's get down to brass tacks, shall we? In no particular order, we present the CometoCapeTown picks for Cape Town cocktails…
* Orphanage Cocktail Emporium – 227 Bree Street, City Bowl | +27 (0) 21 424 2004. Small, intimate and always buzzing, this city bar is an excellent spot not only for its cocktail selection, but also for its atmosphere, music and location. What to try: Orphanage Martini (Hendrick's, cucumber, elderflower, mint and cloudy apple). 
* Asoka Bar – 68 Kloof Street, Gardens | + 27 (0)21 422 0909. Built around a large tree, this bar is pure urban zen. I might have made up that term, but really – the blend of music, lighting, cocktails, people and even celeb-spotting is blissful. What to try:  Tree of Life (Ciroc Vodka, dry white wine,  fresh grapes, pressed apple juice, torn basil and vanilla sugar). 
* Tjing Tjing Roof Top Bar – 165 Longmarket Street, City Centre | +27 (0)21 422 4920. One of the city's places to see and be seen, this bar is situated on a roof top overlooking the city lights below. Other highlights include events, tapas menus, craft beer and a good vibe. What to try: Asian Persuasion (Bacardi Superior, lime, mint, chili and honey). 
* Vista Bar @ One&Only – Dock Road, Waterfront | +27 (0)21 431 4511. A stylish restaurant, bar and lounge situated at the One&Only Hotel, this spot is a Waterfront classic. With floor to ceiling glass walls that offer amazing Waterfront views, it's easy to see where this bar gets its name. What to try: Vista Manhattan (Kentucky bourbon, aromatic bitters and honey, served over candy floss). 
* Harveys @ Winchester Mansions – 221 Beach Road, Sea Point | +27(0)21 434 2351. Set in a gorgeous restored Cape Dutch facing the promenade and ocean, Harveys is an elegant yet relaxed place to enjoy a few hours of cocktail bliss. On Wednesday evenings, they also have a Ladies Night special, which includes a free welcome cocktail and even a rose on arrival. What to try: Spiced Berry Colada (rum and berries with a twist). 
* Banana Jam Cafe – 157 2nd Ave, Harfield Village | +27 (0)21 674 0186. In the Southern Suburbs meanwhile, lies the laid-back, Caribbean themed spot known locally as BJam. Fair warning:  I might have a bit of pina colada bias here, but after many years of searching for just the right blend of creamy/sweetness/tartness, BJam is the place where I found the holy grail of cocktails. They do good pizzas too, and with regae and a good vibe, you are sure to feel relaxed in no time. What to try: Pina Colada of course! (rum, pineapple and coconut milk)
So there you have it – some of the best places to savour the magic of cocktails in Cape Town. Now it's over to you… 
What is your favourite cocktail, and why? Share your thoughts below and tell us where you love to go when the cocktail craving hits!
'