Cape Town does it again! For the 6th year in a row the Mother City has claimed her crown as the best city in the world as named by the Telegraph Travel Awards survey for 2018. This news came just a week after being named the 2nd best city to visit by an international travel magazine.
Every year the Telegraph Travel Awards runs a survey to find out reader's favourite cities and beloved travel destinations. Over 45 000 readers named our beloved Mother City as the Queen of the global travel city crop beating heavy-hitters and fan-favourites like New York and Tokyo. She has staked her glorious claim, made the world take note, and is certainly showing no signs of backing down, and we love her that much more for it!
We are lucky enough to call Cape Town our beloved home, but those that are fortunate enough to visit is certainly in for the treat of all treats, as the Mother City welcomes you with open arms and a glorious treasure chest of gems to discover. Here are just a few reasons why Cape Town will forever have our hearts, has stolen the world's and is now ready to steal yours too!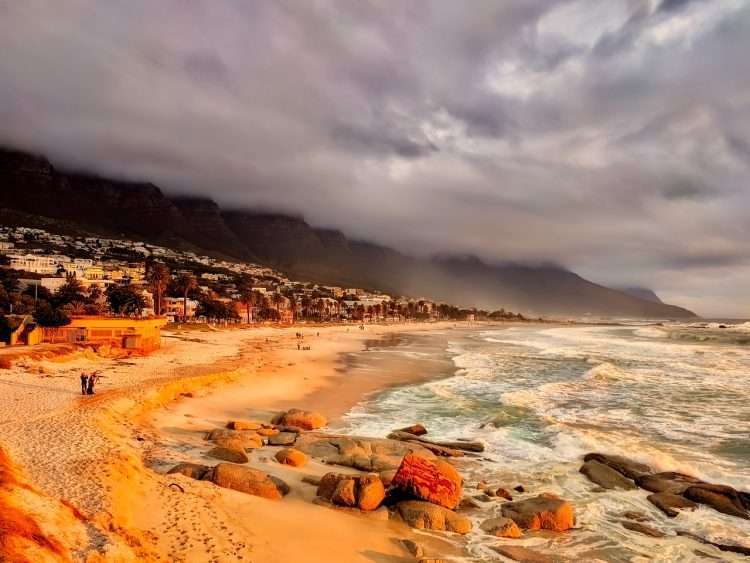 Cape Town is BEAUTIFUL
View this post on Instagram
The glorious Mother City has been known to steal the hearts of many worldwide, her beauty, charm, grace, sense of wonder and beautiful lust for life will have you spell bound and head-over-heels in a matter of seconds. Her raw unapologetic beauty has been known to leave even the best of us week at the knees!
From majestic wine farms, mountain tops and rolling hills to the striking Atlantic, picturesque beaches, abundant marine life, forests, caves and inner city gems, Cape Town has a little bit of EVERYTHING! And it is a glorious sight indeed! The Cape Town view is the one view in the world you will NEVER get tired of seeing! This truly is one of the most beautiful cities in the world and certainly deserves to be seen by everyone!
Iconic landmarks and celebrated tourist attractions
View this post on Instagram
From the iconic Table Mountain, 12 Apostles, Robben Island, Cape Point and Chapman's Peak to Camps Bay, the Victoria and Alfred Waterfront, Bo-Kaap, District 6 and Clifton beach, the Mother City is home to some of the most celebrated landmarks in the world. And she certainly loves showing them off to all who visit her.
There are few places in the world that have so many incredible sites in one glorious destination, and Cape Town certainly is at the very top! Seeing them for the first time will have you hooked, getting to see them every day is a fate few Capetonians would like to imagine their lives without and getting to visit them is a truly incredible treat indeed!
Cape Town is pure beach bliss!
View this post on Instagram
No one quite does beach time like Cape Town! The Mother City's beautiful beaches have been the backdrop of many postcards, photoshoots and Instagram shots, and it certainly isn't hard to understand why! From world-famous heavy hitters like Camps Bay and Clifton Beach to long, out-stretched Cape Town gems like Muizenberg, Strand and Noordhoek, the Mother City's beaches make for the perfect beach day all year round! And not to mention the rocky Bays with character and charm like Boulders Bay, Water's Edge and Beta Beach, there certainly is something for EVERYONE!
There is nothing quite like being sun-kissed, salty-haired and beached-up in the Mother City, it truly is every bit as glorious as it sounds! The ocean and its beaches are also home to some of Cape Town's favourite inhabitants and cherished ocean beings. The ever-charming Cape Fur Seals and adorable and charismatic African Penguins will have you smiling ear to ear and head-over-heels in love! But you'll be sure to spot the other members of the Marine Big 5, namely dolphins, Mola Mola and whales, surfing the Cape Town waves too, so keep your eyes open! The Mother City definitely celebrates its marine life as much as it celebrates its people, making her truly one of a kind and worthy of the title as the best city in the world!
The Mother City's adventurous spirit!
View this post on Instagram

The Mother City is bold, fierce and unwavering in her pursuit of adventure and discovery and she certainly encourages ALL who visit her to do exactly the same! From Table Mountain abseiling, Signal Hill paragliding, shark cage diving and rock scrambling to surfing, Supping, snorkelling and sunset cruising Cape Town is any thrill seeker and adventure enthusiast's dream destination! People travel from all corners of the globe to experience just a second of that Cape Town adventure bliss, and who can blame them? Getting your heart racing and adrenaline pumping in the BEST city in the world just adds that extra special touch.
It's all about that Cape Town feeling & what a glorious feeling it is indeed!
View this post on Instagram
The Mother City is pure magic! Whether it's her vibrant energy, unapologetic beauty, glorious sense of wonder or electric atmosphere that keeps people coming back for more, the world just can't seem to get enough of that Cape Town charm! There is a certain magic to this city that's hard to put into words, you can only feel it! And once you do, there is NO turning back, you'll be hooked, done, game over! You will forever be chasing that unexplainable Cape Town feeling and loving EVERY second of it.
Whether it's her striking landmarks and tourist attractions, stunning beaches and Atlantic Ocean, adventurous spirit and thill seeking lust for life, bold artistic expression and electric nightlife or rich history and authentic culture, the Mother City has everything you could ever want! Crowned the best city in the world, Cape Town is no longer just a must-visit travel destination, but the only one that should be one your travel bucket list. It promises to be everything you could ever imagine and SO much more.
---
Planning on spending this holiday season in Cape Town? Learn more about the Mother City, how to get around, things to do in Cape Town, and more from our blog. We can help you find the perfect place to stay. Get in touch if you'd like help finding accommodation or Cape Town tours to indulge in when you are around.