Calling all adventure enthusiasts! The Western Cape is easily known as the adventure capital of South Africa, and with so many adrenaline pumping, heart racing, once-in-a-lifetime adventures to choose from, how can it not be? We would like you to join us on our Western Cape adventure quest, it promises to be a ride you'll never forget. Time to buckle up, here we go!
Out-Of-The-Box Travel Adventures Across Western Cape
1/ Sleep on Table Mountain
Hiking Table Mountain is incredible, but spending a night in its glorious presence is pretty spectacular! This exhilarating overnight hike starts at the Kirstenbosch Gardens and ends off with you spending a night at the comfortable Overseers Cottage.
2/ Zipsliding in Ceres
The zipslides in Ceres is by no means the highest in the Country, but it certainly is some of the steepest. This certainly makes for an ultra-fast ziplining adventure over the rocky Ceres Mountain slopes.
3/ Wolfkop Camping Villages
A camping weekend in the beautiful Citrusdal valley might be just what you need to break away from the hustle and bustle of city life.
4/ Tandem Sky Diving in Cape Town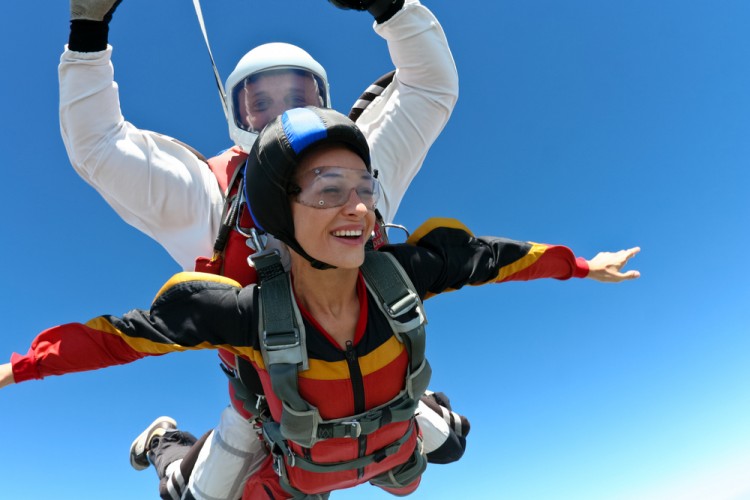 They say there is no better way to experience Cape Town than in freefall. And now you get to test that theory for yourself! Just a 35 minute drive north along the West Coast road you will stumble onto this adrenaline-packed Mother City bucket list experience. This is sure to get your heart racing in the very best way! Plus, the view is unbeatable!
5/ Do a Kiff Kombi Tour
Jump on board your very own super cool vintage VW camper van and explore the very best Western Cape has to offer. Urban Safari, Gin Jol or Street Art and Township tour? Take your pick!
---
---
6/ Kloofing at Steenbras River Gorge
This is any thrill-seeker's dream come true! Kloofing involves making your way down a ravine, swimming, rock-scrambling and cliff jumping along the way. Steenbras River Gorge is one of the Western Cape's most cherished Kloofing hotspots and guarantees an adventure filled with plenty of excitement!
7/Kayak with the whales in Hermanus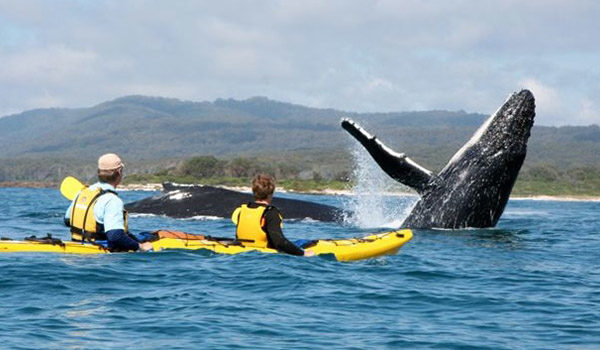 With whale season just around the corner it's the perfect time to take to the ocean waters and enjoy a scenic paddle in Walker Bay. Here you'll get the opportunity to view an abundance of Marine life and, if you're really lucky, experience a couple of close encounters with the majestic whales, Cape Fur Seals and penguins.
8/ Embark on a walking ghost tour of Stellenbosch
Chills, thrills and a whole lot of hair-raising moments is what this Stellenbosch ghost adventure has in store for you. Shaded avenues, century old buildings, each with a unique and eerie story to tell, this is certainly not for the faint-hearted, but definitely worth a chill or two!
---
---
9/Paraglide off Signal Hill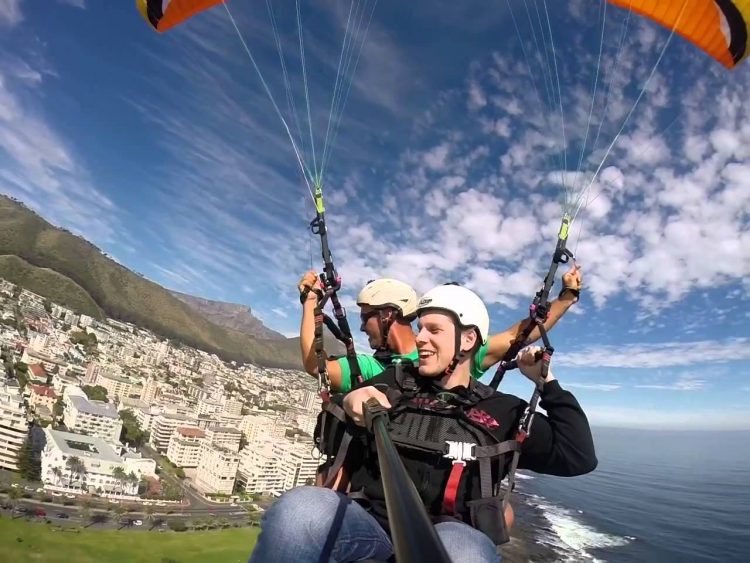 Time to be bold, brave and maybe even a little crazy! Take a leap-of-faith off Signal Hill and view the Mother City from a whole new vantage point. Soaring through the Cape Town skies have never felt quite this good!
10/ Shark Cage Diving in Gansbaai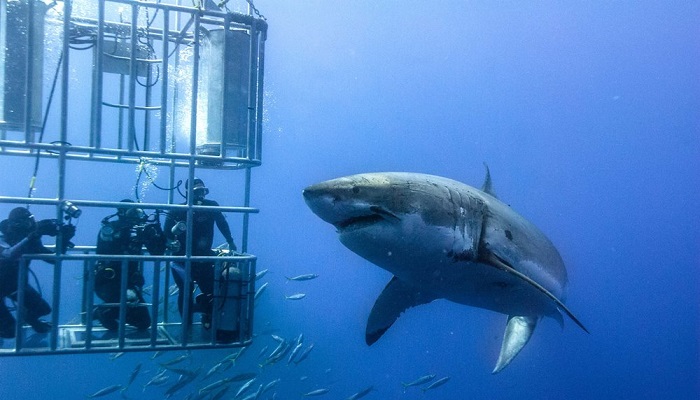 Going shark cage diving is an exhilarating experience, but going shark cage diving in one of the few places in the world where you can actually witness the mighty magnificence of the great white shark is truly something special! And at Gansbaai this is exactly what you'll get.
11/ Sleep under the stars in a Nature Reserve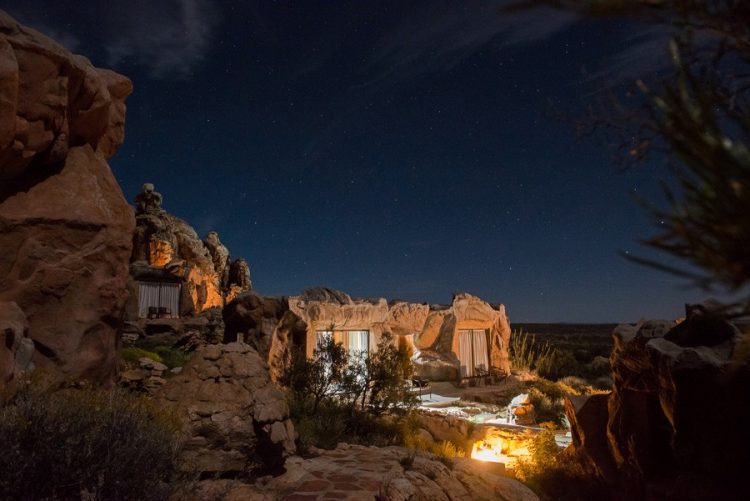 You might need to wonder a little outside of the bright Cape Town city lights to see the stars, but it will definitely be worth it! Wake up to an unfiltered view of the untouched Karoo-like wilderness and explore caves covered in Khoisan paintings at the Kagga Kamma Nature Reserve in Cederberg. Be prepared to see the Celestial Big Five in all its night sky glory.
---
---
12/ Hot Air Ballooning through the Cape Winelands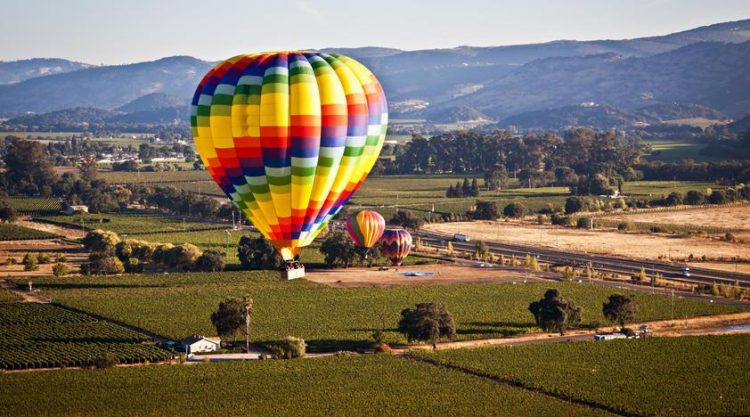 You've probably explored one of Cape Town's wine routes by means of trains, trams and maybe even a bicycle or two, BUT have you done it while soaring through the sky? Step on-board your heat-powered flying machine and explore the beautiful Cape Winelands like you never have before.
13/ Blue Rock Resort & quarry in Somerset West
Known as one of the most beautiful & unique wonders of the Western Cape, Blue Rock guarantees fun for the whole family. Here you can expect cable water skiing, knee-boarding, wakeboarding, paintball, zip-line, Badi Beach, diving, playgrounds and so much more! Blue Rock is also one of the few recreational places in South Africa with naturally clear and clean water.
14/ River rafting in Robertson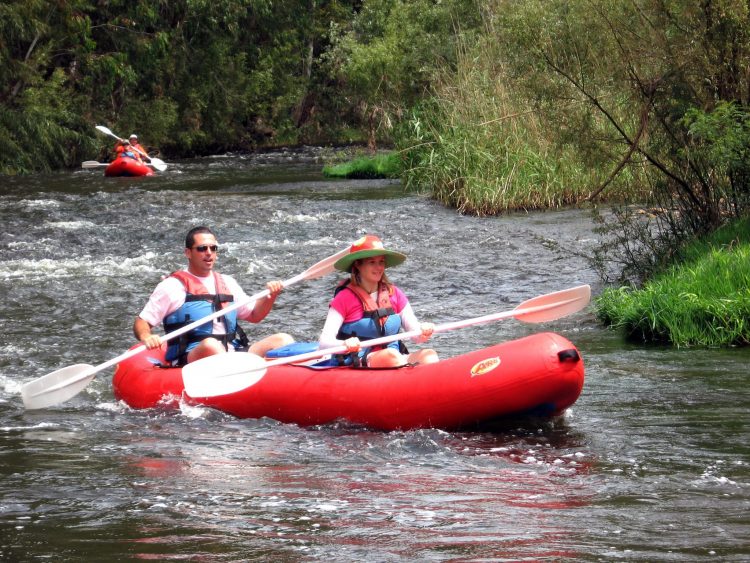 Experience the Breede River and beautiful mountain scenery in a whole new way. Arguably one of the most scenic rivers in the whole Western Cape, it is certainly worth the trip, and the pulse racing moments too!
15/ Sandboarding at the Atlantis Dunes or Betty's Bay
This is a great new adventure sport that has taken the Western Cape by storm. The Western Cape boasts with 2 popular Sandboarding sites, one on the West Coast and the other on the East, both of which are equally exhilarating! Experienced Sandboarding instructors will teach you all the tips and tricks you need to know. You'll be cruising down those sand dunes in no time at all!
---
Looking for more adventures in Western Cape during your stay? Get in touch with the our team today to start planning your dream holiday right now. We also offer a wide range of affordable accommodation options at the best rates in town. Contact us today with any booking related queries you may have, or to learn more about finding out-of-the-box travel adventures across Western Cape.