With a huge number of bloggers in South Africa, readers are certainly spoiled for choice. There are many, many talented bloggers to be found across every single part of the country, from Cape Town to Johannesburg.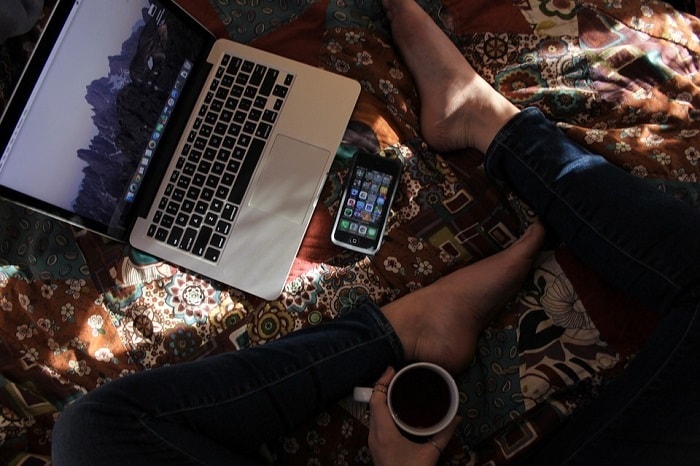 Not too long ago, we featured a list of the top South African travel blogs to follow. Today, we are expanding our showcase to include not only travel bloggers, but also lifestyle and food bloggers. Whether you are looking for some fresh inspiration on what to do, where to go, where to eat (and what to eat), what to experience and what else is worth exploring, have a look at our list of influential, inspiring bloggers in South Africa.
Influential Bloggers in South Africa
Our list has something for just about everyone. Whatever you are seeking – lifestyle tips and guides, product reviews, game lodge reviews, travel tips or ideas on what to see and do on holiday, these bloggers in South Africa have you covered.
South African Lifestyle Bloggers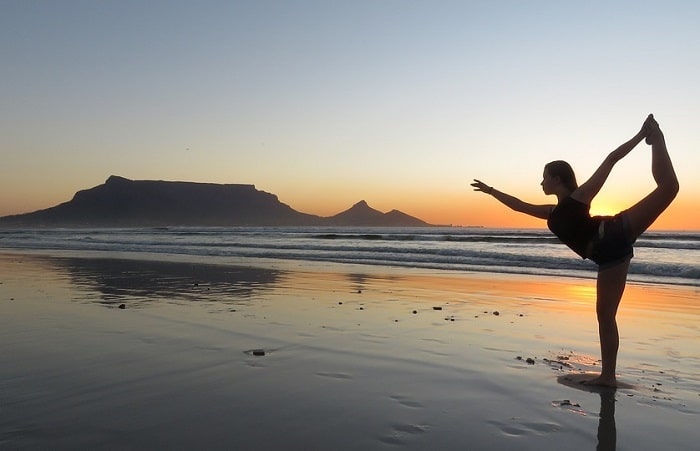 These South African lifestyle bloggers offer a wide variety of insight into everything from places to go to things to see, shops to try, food to savour, and experiences to enjoy. In no particular order, our top picks for lifestyle bloggers in South Africa include the following:
View this post on Instagram

Fiona covers a wide range of topics, from food and wine to travel, accommodation, decor, beauty and everything in between. Based in Cape Town, her blog has a varied target market across ages, genders and locations.
View this post on Instagram

With her blog status being 'Turn the volume up on who you are', Sheri Greenway is a Cape Town based beauty ambassador and lifestyle blogger that aims to inspire people to be their authentic selves. If you're the type of person that's all about trying out new things and experimenting with cool new beauty looks, trends and products, Sheri is your type of blogger. Her blog is all about her different personal experiences with various beauty products and trends, documenting her outcomes and sharing it with the world on her quest of achieving unique and comfortable beauty. Follow her on her blog named "SA Fashion Girl" and get all the latest exclusive beauty creativity ideas and hot new trends and product releases. In addition to beauty and lifestyle, Sheri also includes topics related to fashion and travel on her blog.
View this post on Instagram

Meg's blog is anything but boring! She covers a wide range of topics, ranging from food to travel, events, activities, and everything in between.
View this post on Instagram

Chereen is the author of the beauty blog knows as 'For the Beauty of It'. She began her beauty blog way back in October 2011and has established herself as a leading South African Lifestyle Blogger. As a mother, Chereen adds a personal touch by sharing her personal experiences and helpful tips and information concerning beauty products that all South African mothers should possess in their beauty bags and wardrobe. She also shares beauty tips that are helpful to a young baby's health. Apart from beauty, Chereen also ventures into a variety of topics related to wellness, creativity, travel and being a mother. Have a look at her blog here forthebeautyofit.co.za
View this post on Instagram

On her blog, Kathryn features a wide range of topics relating to travel, lifestyle and inspiration. As a mom and women, her blog speaks to the modern woman through informative, inspiring content.
View this post on Instagram

South African lifestyle blogger Liezel shares her adventures and experiences on 9Lives.co.za – a blog dedicated to travel, food, wellness, relaxation, beauty and style. Topics are inspiring and interesting, offering a range of tips on where to go and what to do.
View this post on Instagram

Minkys is a lifestyle blog is filled with beautiful content that will inspire and encourage the average South African to live life to the full. It's all about eating delicious food, exploring South Africa, discovering hidden gems, immersing yourself in new experiences, loving life and traveling. And inspiring everyone to do the same along the way.
View this post on Instagram

Lovilee Lifestyle Blog that can be found at lovilee.co.za is a South African wedding, lifestyle and party inspiration blog filled with everything from party inspirations, home décor ideas, DIY trends and free printables. Thereby giving you everything you need all in one place.
View this post on Instagram

Dirty Pink City is a South African Lifestyle blogger based in Cape Town. But that certainly doesn't limit it to the Mother City. Travelling right throughput South Africa, you can expect to read all about music, festivals, art, travel, and fashion from different parts of the country. You can follow Dirty Pink City at dirtypinkcity.com
---
---
South African Travel Bloggers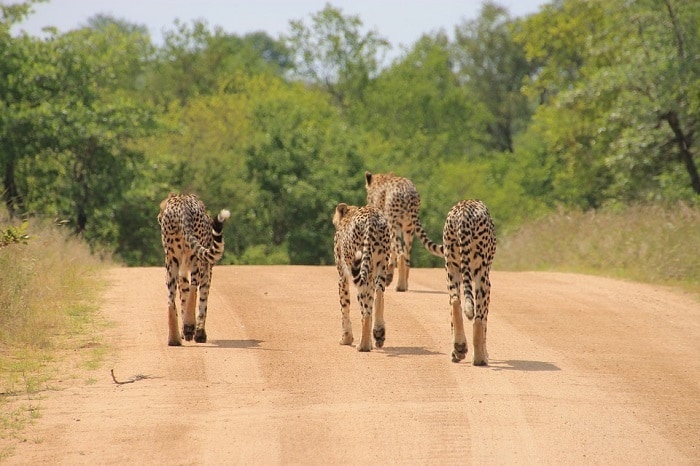 Our list of South African travel bloggers meanwhile offers a selection of writers that celebrate all things travel related. Whether covering local travel experiences here in South Africa, or heading further abroad to share their stories, tips and activities, these bloggers are a must-read for anyone with itchy feet:
View this post on Instagram

A humble nature-lover at heart, Dawn Jorgensen's blog focuses on sustainable travel within South Africa and beyond. Her amazing images along with her beautiful writing helps to showcase South Africa and its many experiences and adventures. Thereby showing the vibrant diversity this glorious country has to offer. You will always find interesting stories to read on her blog, as well as personal travel discoveries and experiences, tips and insights she's learned and discovered along the way. You can follow Dawn on her travel adventures through Africa on The Incidental Tourist theincidentaltourist.com
View this post on Instagram

Kate shares a wide range of travel related tips, ideas and inspiring stories on her blog. Along with travel stories, she also features food and wine experiences, activities and assorted other topics relating to South Africa and abroad.
View this post on Instagram

Jared is undoubtedly one of the most influential young travel bloggers in Cape Town right now. jaredincpt.com is the online home of Jared, a Cape Town based travel journalist, content creator and tour guide based in South Africa. The blog focuses on travel, lifestyle, spirituality, Cape Town and South African related topics interspersed with personal anecdotes and musings. From inspiring stories to incredible tales from great locations, you will find the blog to be incredibly unique and inspiring. So much so that you will be encouraged to jump up and explore the beautiful Cape Town and South Africa yourself! It's also a great way to stay up to date with everything that's happening in the Mother City and beyond and get helpful insider travel tips from a local perspective. His personalised approach and adventurous spirit makes everyone feel like they're on the journey with him.
View this post on Instagram

Natalie's blog, tailsofamermaid.com, has won several awards. Focusing on a wide range of travel and food experiences, mostly in South Africa but also abroad, Natalie injects plenty of heart into her adventures.
View this post on Instagram

Cee is a KwaZulu Natal travel blogger and the founder of Ceeces Travel blog, an award-winning travel and lifestyle blog. This unique and captivating travel blog features reviews, insights, personal moments and a host of great topics and trends related to travel and lifestyle. There are also great travelling tips, from minimalist travelling to making the most out of an authentic backpacking adventure, that will equip any traveller with some much-needed insight and travel know-how. Plus, the imagery is vivid and fun too.
View this post on Instagram

Also known as The Average Traveller, Lydia can be found over www.greenlydia.co.za. A Cape Town native turned Joburger, Lydia covers a wide range of travel related topics, including food, wine, craft beer, local history and stories.
View this post on Instagram
Anton Crone (formerly Bright Continent) heads up Safarious – an African travel magazine and community travel blog. This blog is where you can learn more about wilderness travel, through a wide variety of insightful articles and travel guides. With a growing community and no ads, this digital magazine is a must for anyone who has ever wanted to explore Africa in the ultimate way. In addition to incredible travel tips and guides, Anton also shares his personal experiences and incredible discoveries on his travel journeys through Africa. You can follow his travel adventures at safarious.com
View this post on Instagram

A play on Lauren's maiden name, thetravelmanuel.com is a husband and wife South African travel blog dedicated to fun, inspiring adventures both in South Africa and further afield. A number of their stories and photos can be enjoyed on their blog.
View this post on Instagram

Campsbaygirl.com is a travel and lifestyle blog and website focusing on luxury and adventure travel. Together with her partner Michael (Lifeofmike) they travel the globe creating beautiful content for destinations, hotels and brands. Sharing everything from travel tips and insights, travel destination hotspots, insider secrets and local attractions to visit, best accommodation spots, lifestyle and fashion and everything in between, Camps Bay Girl is a travel and lifestyle blog that has something for everyone. Check out this cool travel blog at campsbaygirl.com
View this post on Instagram

My Life from a Bag is a life, style and travel blog penned in South Africa. It's all about an empowering and passionate black female solo traveller getting to know the world through cultural exchanges, food experiences & adventure. It's authentic, raw and captivating in every way! And everyone is invited to go along for the exciting ride. You can follow My Life from a Bag at lifefromabag.com
View this post on Instagram

Roxanne Reid is an inspired travel writer and blogger with a passion for Africa and its beloved wildlife, people, heritage, conservation, and landscapes. Her writing aims to inspire others to feel the love that she has for Africa in the most authentic way. She shares a variety of her exciting adventures from beach hopping in Mozambique to walking through the Kalahari with a San tracker and camping in the Richtersveld National Park. Thereby ensuring an exciting and thrilling experience for any travel lover that follows along on her African travel adventures. You can follow Roxanne's blog at roxannereid.co.za/blog
---
---
South African Food Bloggers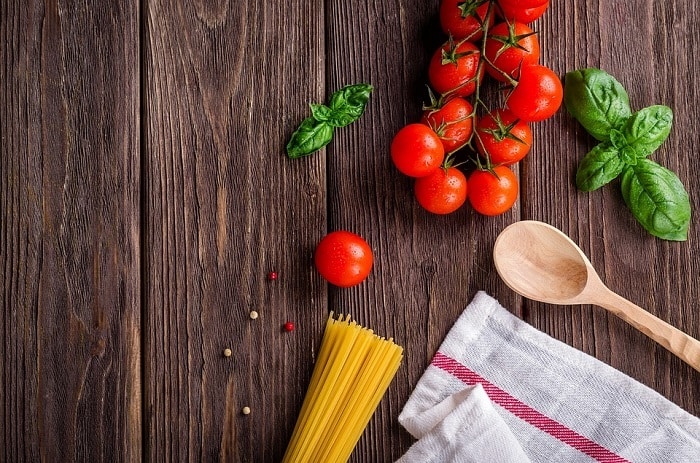 These South African food bloggers will have you daydreaming about heavenly food, the best restaurants in Cape Town and the rest of the country, off-beat flavours and one of a kind food pairings. Whether you see yourself as a serious foodie, or simply someone who enjoys tinkering in the kitchen, these blogs are well worth a read. Some of our top picks for food blogs include the following:
View this post on Instagram

Essentially, Drizzle & Dip is a food, recipe and travel blog. Found at drizzleanddip.com, this blog has won a number of awards in its time. As a professional food stylist, recipe developer and food photographer, it goes without saying that Sam knows her stuff.
View this post on Instagram

Winner of the Fairlady Best Food Blogger 2014 award, Ilse van der Merwe has a passion for food, cooking and dining out. Her blog, which is found over at thefoodfox.com, features a wide range of tantalising recipes and dishes.
View this post on Instagram

Creator of Bitten, Sarah Graham is a major South African foodie who shares her delectable recipes on her blog at sarahgraham.co.za. These recipes include a wide range of dishes for lunches, dinners and any other occasion. In addition to incredible recipes, she also shares a variety of great healthy eating guidelines, meal plans, shopping and prep lists and so much more. It truly is the ultimate blog for any food lover! As well as those looking for some extra guidance and inspiration on starting on a healthy food journey. Sarah also loves sharing her personal stories, experiences and discoveries she's uncovered on her personal food journey with all her readers and taking them along for the ride.
View this post on Instagram

Food Blog Cape Town features various writers, restaurants, events and specials. This is a good place to find information and reviews on Cape Town restaurants across the city.
View this post on Instagram

The Little Hedonist is a wonderfully inspirational and equally thrilling food blog dedicated to everything deliciously indulgent. From delicious food, wine, events, experiences, reviews, recipes and incredible culinary discoveries, the Little Hedonist has everything your food-loving heart wants and needs. The Little Hedonist truly views life and food as a journey, and you're invited along for the ride.
View this post on Instagram

Don't be surprised if you find yourself getting lost in this inspiring and captivating food, travel and lifestyle blog. Melissa Delport, a Cape Town based photographer with a passion for baking, is the brains behind The Truffle Journal. The Truffle Journal truly is a journey of discovery as it includes beautifully styled recipes, reviews, culinary inspirations, stunning photography and a bit of travel inspiration. And avid foodies can rest assured that every featured recipe has been tried and tested by Melissa herself as she spends a great deal of time ensuring each one is perfectly displayed on the site.
View this post on Instagram

Alida Ryder is the creative mind behind the Simply Delicious blog and foodie haven. This captivating food blog started out as a personal project to simply share with friends and family, but fast transformed into the well-known foodie go-to-destination, brand and label it is today. And even dons cookbooks seen in many South African kitchens! Alida's recipes are simple and perfect for everyday cooking, yet taste and quality triumphs. Thereby making it a great food blog for food lovers and avid foodies from all walks of life.
View this post on Instagram

Jane is undoubtedly a young influential food blogger to keep your eye on! Her passion for baking and photography shines through right throughout her blog and will certainly captivate your attention from the very start. She shares healthy, as well as more decadent, recipes on her blog that is sure to inspire both the die-hard foodies and those looking to start their food journeys. Her beautiful site also includes amazing breakfast recipes, as well as easy-to-make vegan treats and loads of cookie, cupcake and tart recipes. Thereby ensuring that there's something for everyone to try.

Growing up in a family where food was always a part of every family celebration, gathering and life in general, Usha Singh developed an unwavering passion for food. On her blog, Healthy Vegetarian Foods, she shares tasty vegetarian Indian recipes, many of which have been adapted from recipes that have been in her family for decades. Thereby including a personal touch to sharing her food journey and adventures with the world. You can follow Usha's blog at healthyvegetarianfoods.co.za
View this post on Instagram

If the title doesn't have you intrigued, scrolling through Saaleha's food blog most definitely will. Ice Cream Everyday is a unique food blog that combines a wide range of recipes and easy DIY craft ideas. The blog covers everything from drinks to desserts, thereby ensuring every foodie has something to salivate over! In addition to her inspirational food blog, Saaleha's social media feeds are updated regularly with the latest foodie news, restaurant openings and other need-to-knows. Thereby ensuring you are always in the know of where the hot new places to go are as well as new foodie trends to try out.
View this post on Instagram

Anina is a Johannesburg based amateur cook, food stylist, photographer and blogger. Her captivating food blog is filled with delicious meal ideas with a unique focus on fresh produce and the best quality ingredients. As she whole-heartedly believes the produce truly makes all the difference when cooking and enjoying a delicious meal. In addition to inspiring recipe ideas, Anina also shares her food journey by concocting interesting dishes in her home kitchen, appealing to the everyday cook and food lover. You can follow Aninas Recipes at aninas-recipes.com
View this post on Instagram

Roelia Schoeman, the face and mind behind the Boozy Foodie blog is all about sharing her day-to-day food discoveries and new foodie obsessions with the world. From exceptional wines, food adventures, reviews, exciting new discoveries and travel destinations and everything in between, Boozy Foodie is the perfect blog for a head-over-heels foodie at heart. You can follow the Boozy Foody at boozyfoodie.co.za
---
---
We hope that you have enjoyed our list. Looking for more ideas on what to see and do in Cape Town? Don't forget to follow our very own Cape Town travel blog to get the latest inspiration. Now, it's your turn… who are your favourite bloggers in South Africa, and why?
UPDATED: 29th September, 2019