The Cape Town Big 7 has little to do with wildlife, and everything to do with the best of the best when it comes to local attractions. This list covers the landmarks that every single visitor should include in their to-see list. While there is no doubt that there are many, many other attractions besides the Big 7, these are the places that you absolutely don't want to miss.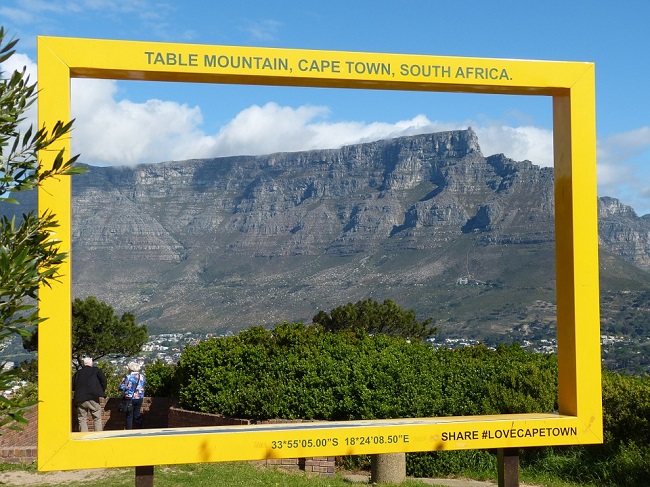 Ready to see what the Cape Town Big 7 have to offer? Let's take a look…
Discovering the Cape Town Big 7
In no particular order of ranking, the Cape Town Big 7 includes the following must-visit attractions:
1/ Cape Point
Situated near the tip of the False Bay coastline, Cape Point comprises a nature reserve that is home to beaches, wind-swept landscapes, rocky shores, look out points, scenic drives, marine life, wildlife, birds and spectacular views. This is a popular tour, and for good reason. Whether you join one of our tours, such as the Cape Peninsula Tour, or you opt to hire a car and take a scenic drive at your own pace, this is a must for any Cape Town travel bucket list.
2/ City Walk
This walk starts at the South African National Museum and Company Gardens, heading onto the Fan Walk that runs all the way to Green Point. It's a great way to take in some of the CBD's top sights. Before or after the way, be sure to explore the museum and planetarium, or take a stroll around the gardens, which are always fascinating. There is a restaurant within the gardens, with other cafes and restaurants also found within the CBD area.
3/ Groot Constantia
The Constantia Winelands is one of the oldest wine-growing areas in the Mother City. Found in the green, leafy suburb of Constantia, in the southern suburbs, this area is home to a number of estates. Of all the estates, Groot Constantia is the most popular. This estate has a large, sprawling lawn that is perfect for picnics (baskets can be purchased from the estate only) or a leisurely stroll. A number of restaurants are found here, while cellar tours and tastings are also offered.
4/ Kirstenbosch Botanical Gardens
The beautiful setting of Kirstenbosch Botanical Gardens make it a favourite for locals and visitors alike. Day passes are available at reasonable prices. There are a few restaurants and cafes found here, including a tearoom. Other facilities include a gift shop, bathrooms and the concert lawn, which hosts summer music concerts each year. This spot is perfect for nature lovers, families, couples, friends and anyone else wanting to get outside for some fresh air and nature. Look out for the canopy walkway!
5/ Robben Island
Another famous landmark, Robben Island is accessed by ferry via the Gateway Museum at the Clock Tower in the Waterfront. This is a must-visit for anyone wanting a deeper understanding of the prison that former leader Nelson Mandela spent a good chunk of his term. Tours include a trip around the island, followed by a tour of the prison itself. Tours are conducted by former political prisoners, adding even more insight into the experience.
6/ Table Mountain
How could Table Mountain be left off any list of places to see in Cape Town? This famous flat-topped mountain certainly needs no introduction. Whether seeing it from afar, taking a hike or heading up the cableway, this mountain is as Cape Town as beaches, fish and chips and laid-back people. We highly recommend taking a cable car up to get the full benefit of the mountain's beauty, scenery and views from the top.
7/ V&A Waterfront
Last, not not least, we have the iconic V&A Waterfront. Relatively new, this area was developed in the 1990s. Highlights include the Two Oceans Aquarium, Clock Tower, various craft markets such as the Watershed, countless restaurants, a cinema, the Wheel of Excellence, the Scratch Patch Mineral World, a bustling harbour, boat trips, plenty of seals, and some of the finest designer shopping in the country. You can easily spend a day here and not get bored!
________________________________________________
Now that you know which attractions to add to your bucket list, you can start planning the perfect holiday to South Africa's Mother City. For more information on seeing the Cape Town Big 7 and other landmarks, contact us today for assistance in planning your dream holiday in Cape Town!